This console table looks good from all angles.  It's 48″ wide and only 17″ deep so it would be perfect for a TV console, an entry table or a sofa table. It could be used in a bedroom for clothes if you have a shallow area and need to optimize storage. Or, modify the woodworking plans to make it deeper, taller, wider or whatever your heart desires.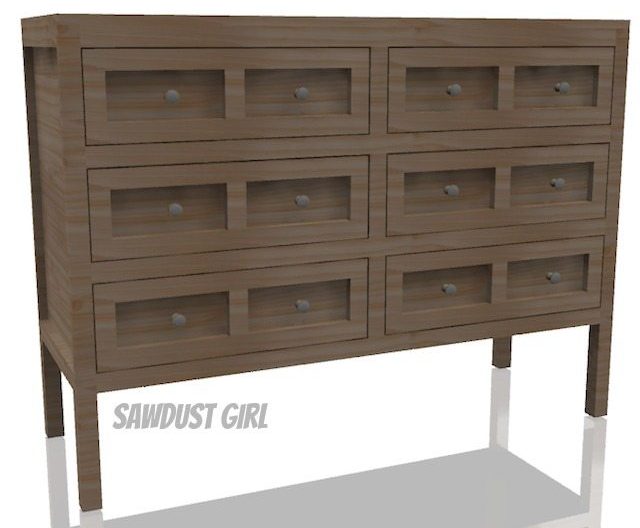 Apothecary Console Table
Materials:
Pocket hole jig and 1 1/4″ pocket hole screws
1 3/4″ wood screws
wood glue
1×2 wood for face frame (I like poplar for painted pieces if you plan on staining your table you'll want to match your plywood.)
1 sheet each of 1/2″ and 3/4″ plywood cut as shown below
Additional wood for top (optional)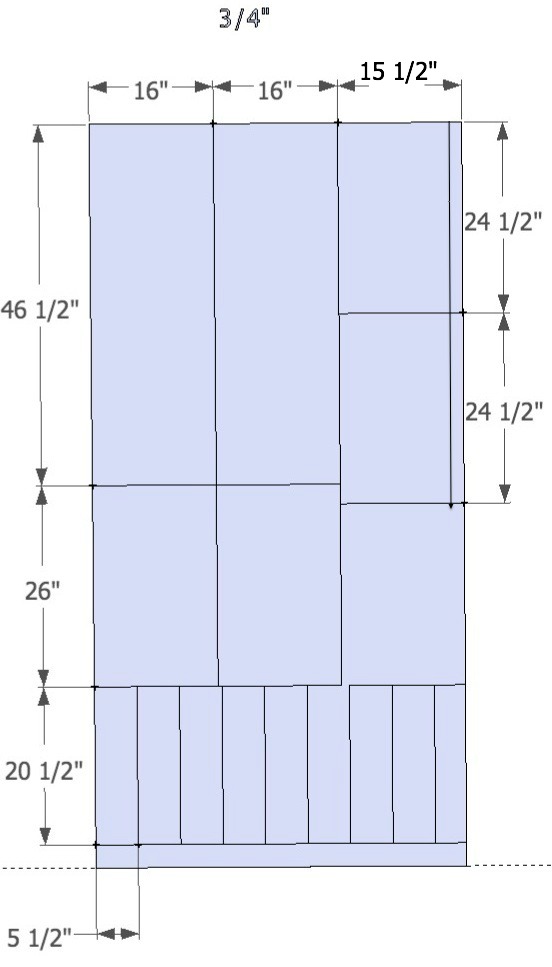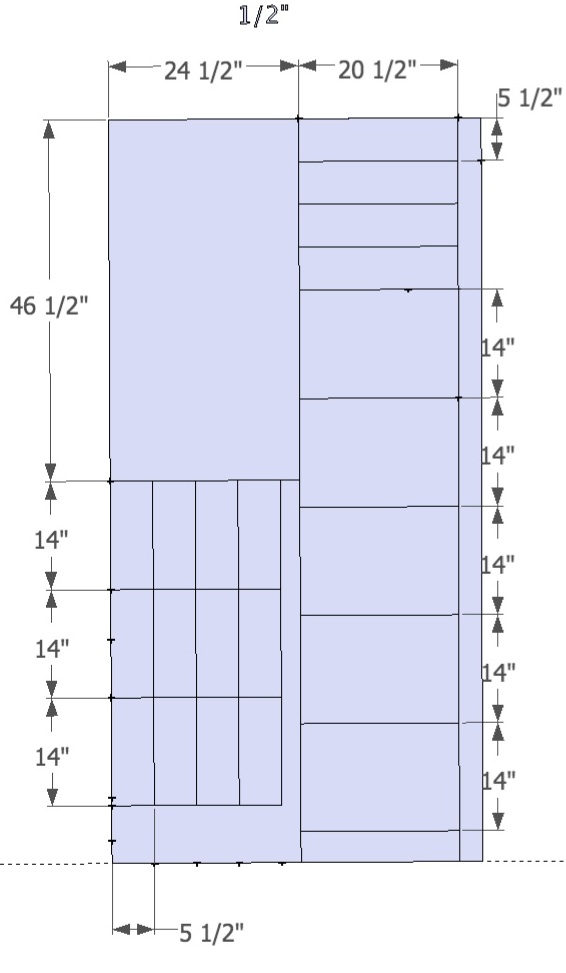 Step 1:  Attach Sides
Attach top and bottom INSIDE the sides.
Use wood glue and 1 3/4″ wood screws. (see tutorial)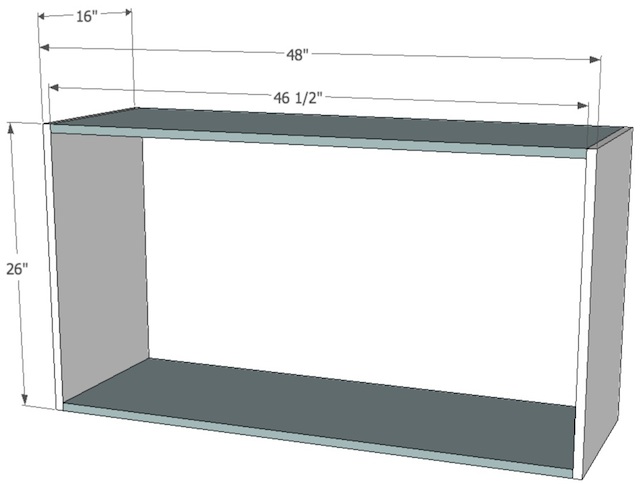 Step 2:  Attach Center Dividers
Use glue and pocket hole screws and secure from inside cabinet or drive wood screws through top and bottom.
Center dividers are flush with cabinet on front and recessed 1/2″ from back.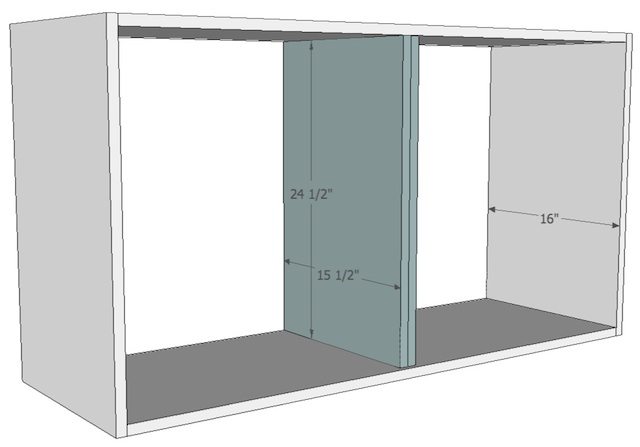 Step 3:  Attach Back (1/2″ plywood)
Use wood glue and screws to secure back inside "box".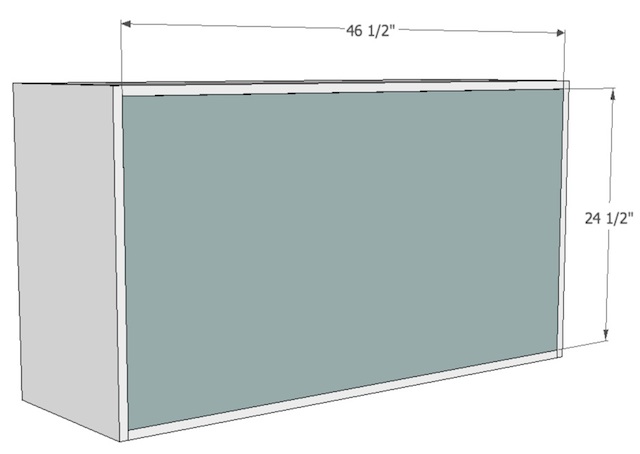 Step 4:  Build Faceframes
Front Faceframe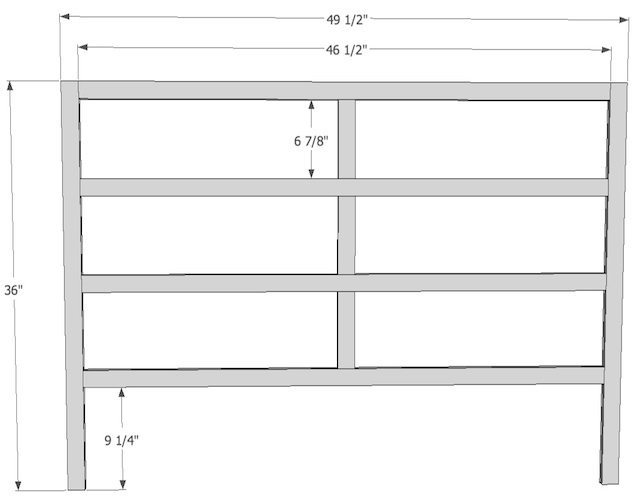 Back Face frame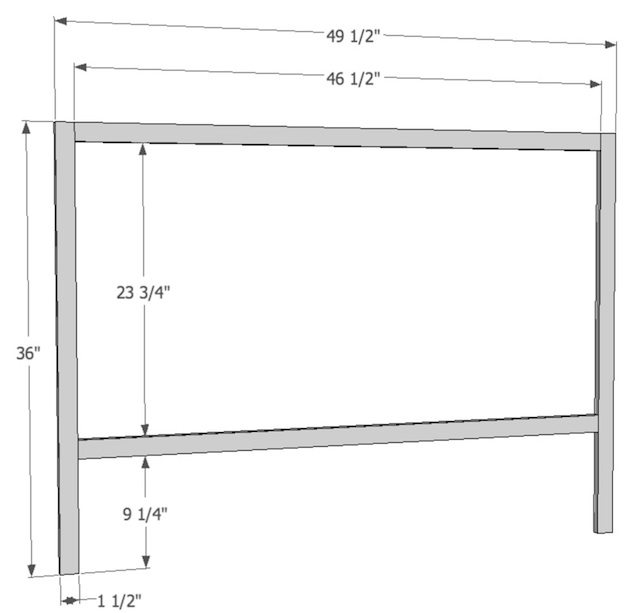 Step 5:  Attach Faceframes
Pocket hole construction (see tutorial)
Faceframes should extend beyond "box" by 3/4″ on each side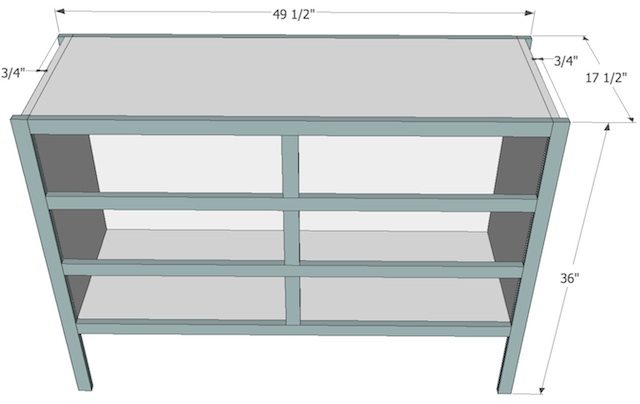 Step 6:  Add 1×2 bottom brace
use pocket screws on ends of brace – screw into legs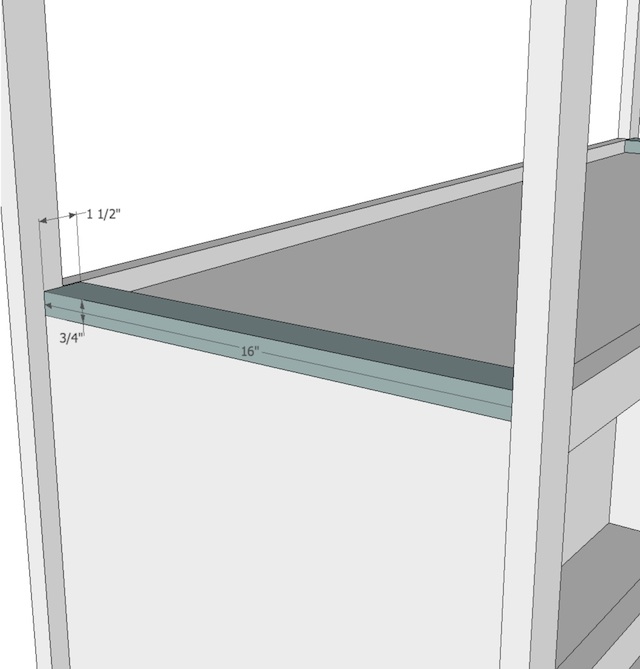 Step 7:  Add side frames
Use glue and brad nails to attach 1×2 flush with top and bottom between front and back face frames.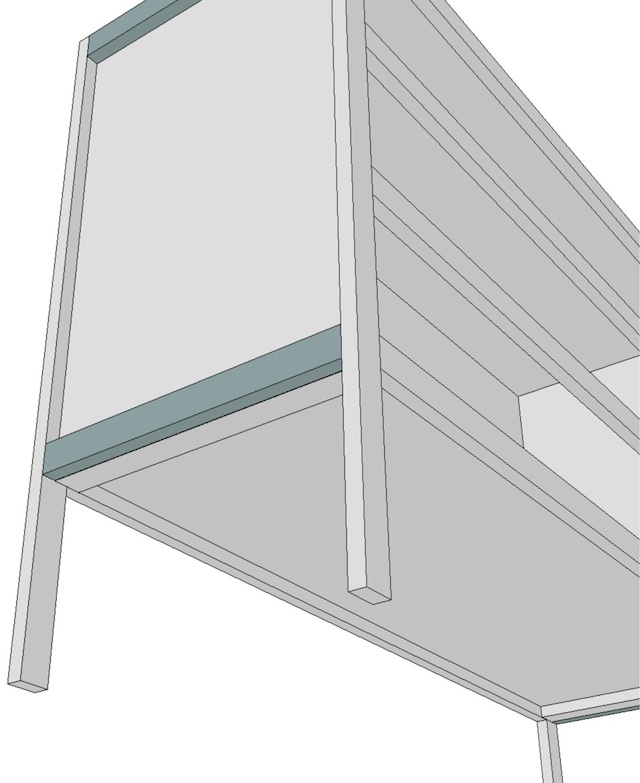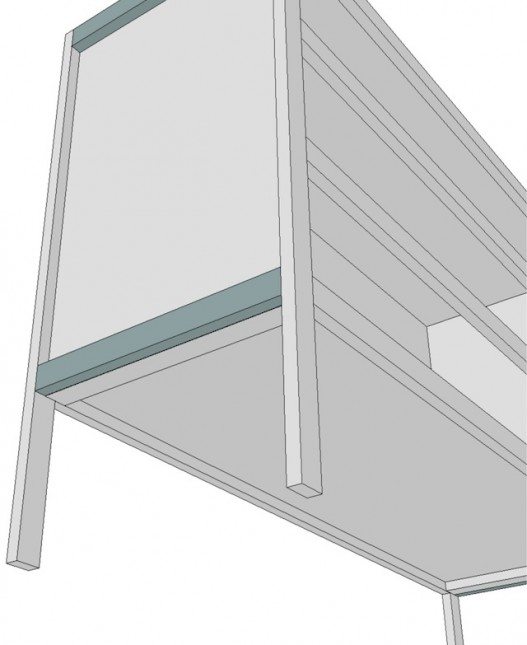 Step 8:  Add Leg Support
Use glue and brad nails to attach additional 1×2 to the "inside" of legs.  Should match up in width.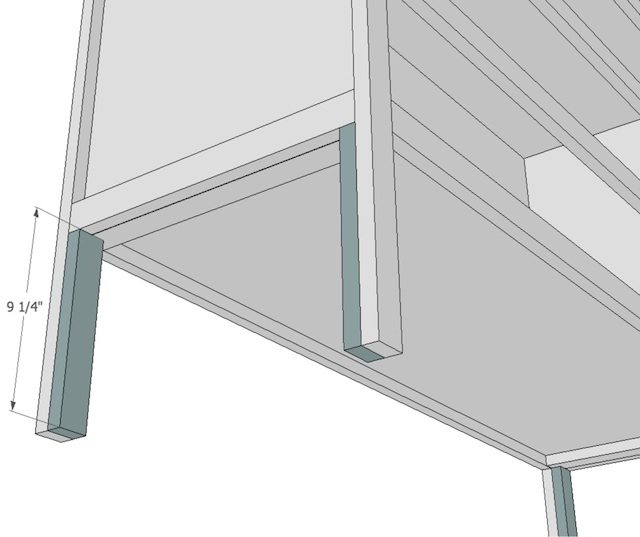 Step 9:  Top
If painting, edges and fasteners and be filled, sanded, primed and painted.  OR
Top piece with additional plywood and edge with decorative moulding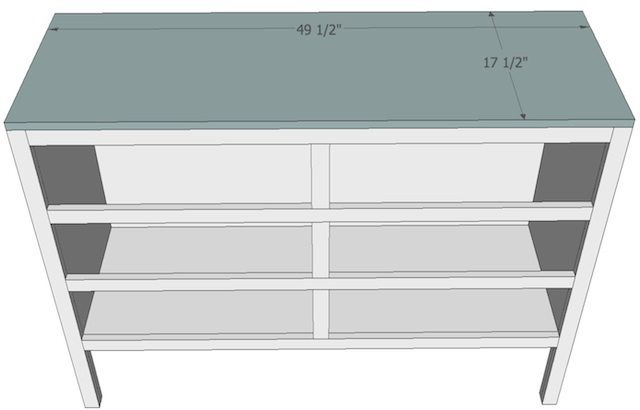 Step 10:  Drawers and Drawer Fronts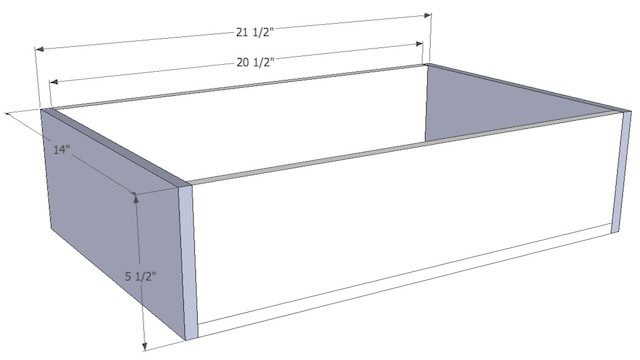 Depending on the material you made it out of, this table could look great with a coat of poly, stain, wax or painted!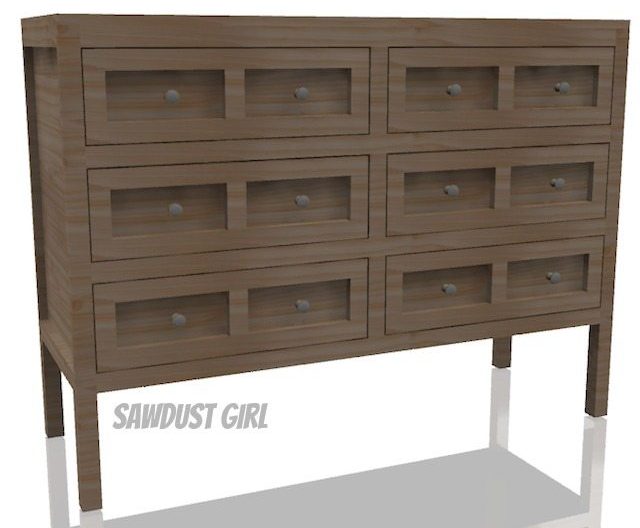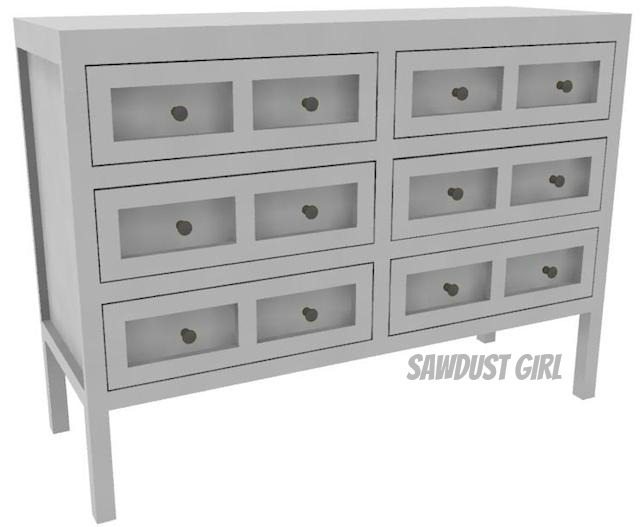 Refer to other tutorials in Cabinet Making 101 for reference and additional help. Check out my other free woodworking plans for tables.