While Madison and I were cutting out the lumber for our super awesome built-in bookcase, I taught Madison how to use my Festool track saw. I bought my track saw last year and have been loving it ever since. There are quite a few companies that make track saws. I did a lot of research and ended up buying the Festool track saw and it has become one of my most used tools! It saves me a ton of time, collects dust as I cut and gives me really clean cuts. I thought it was about time to share a Festool Track Saw Review!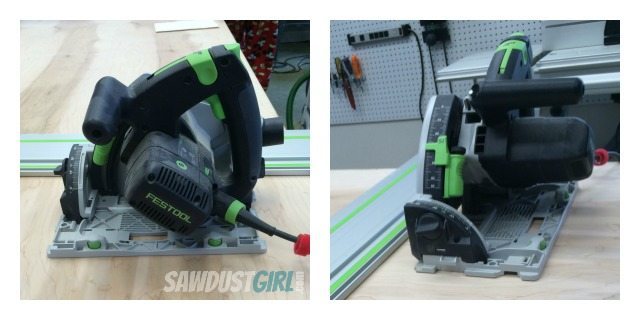 Festool Track Saw Review
The price tag is not for the faint of heart– but it's definitely an investment I'm glad I made. When you build as many built-ins and as much cabinetry as I do, investing in good tools that allow you to do precise work on the job-site is a huge time saver. I can create beautiful cabinetry with more rudimentary tools but it takes a lot longer. So at some point you have to weigh time and money on the scale and see if the time saved would justify the cost.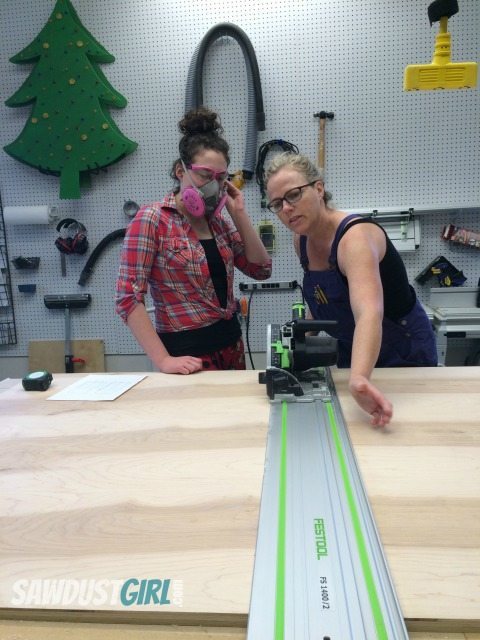 Three things I LOVE about my Festool track saw:
It cuts exactly on the cut line. So, if I want a 42″ board, I mark both sides of my plywood at 42″, lay my track down, put my saw on the track and cut!
The track has a grippy underside so it stays put without the need of clamps.
It has a rubber piece on the edge that kisses the blade which holds the wood down, preventing tear out.
It also has a guide on the opposite side of the blade that prevents tear out on the outside of the cut so both pieces of wood come away from the cut clean.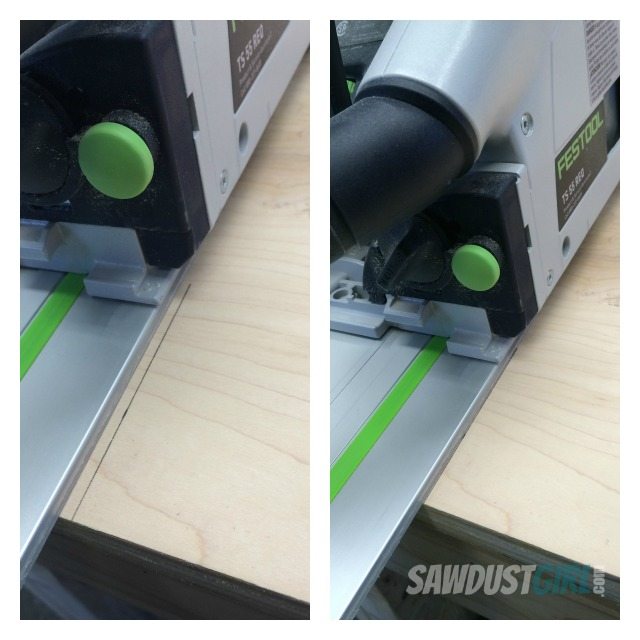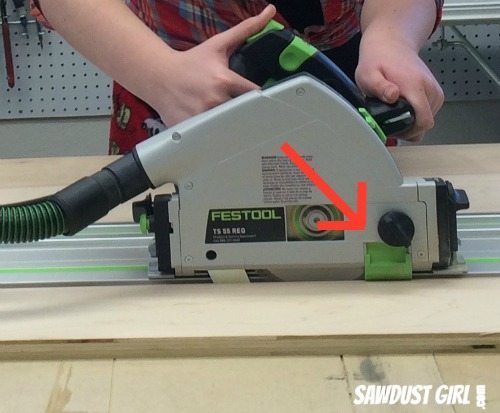 Depth of cut is super easy to control with this green slide button thing. Festool is a German company so everything is metric — which is difficult for me as my brain doesn't speak Metric! But I deal…
I can rip beveled cuts too by setting the angle. (photo to the right)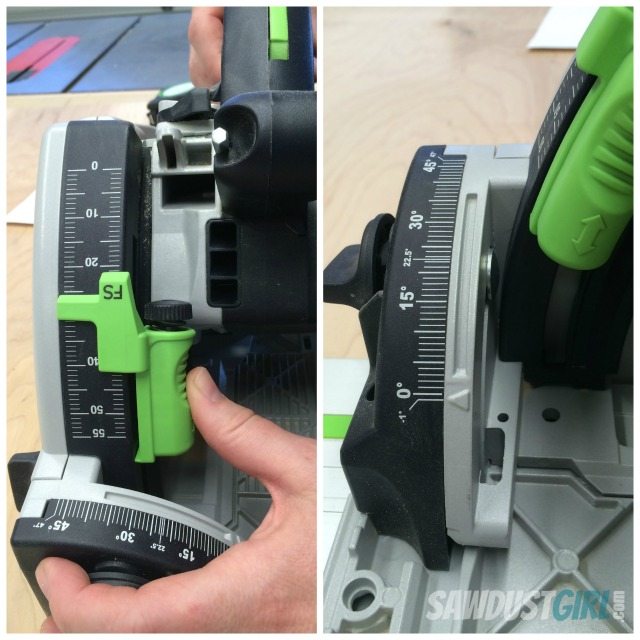 The CT 26 dust collection is amazing. It doesn't collect everything but my work station is so much cleaner than with a regular circular saw and I don't have the fine dust all up in my face and all over the place.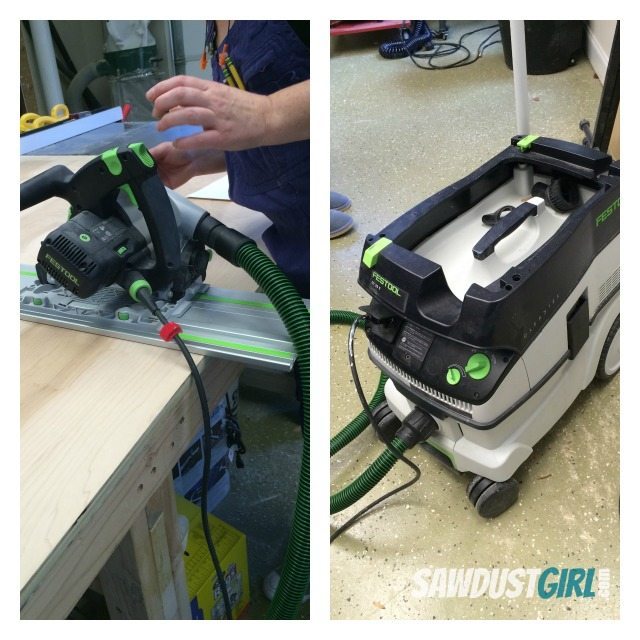 I have two tracks so I can cut full sheets of lumber or anything smaller. I can put stops on the track, to control my cut. I can also use a router or jigsaw with these same tracks.
As with any power tool, safety is key.
This is a plunge saw so the blade is completely recessed up in the saw assembly until I plunge it into the wood. I don't let Madison use my table saw yet but I feel completely comfortable letting her power the track saw.
She even liked it — a little bit.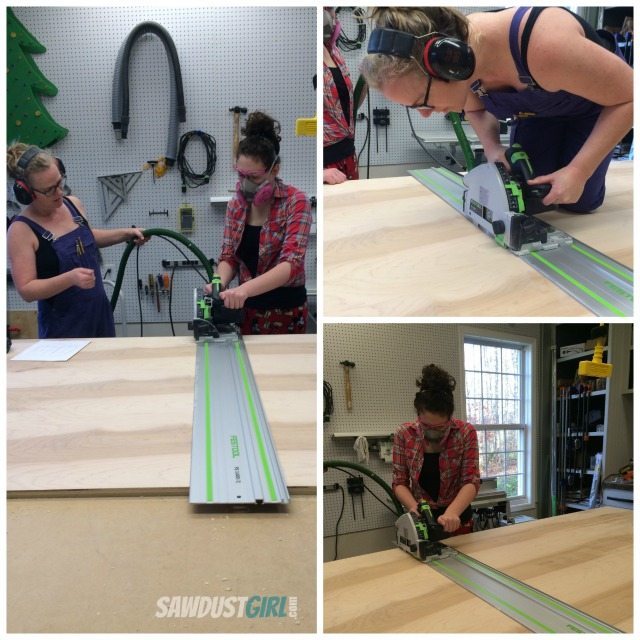 No matter what kind of saw you use to cut your lumber, making sure the whole piece of wood is supported is important. If you don't have a giant work table, you can set up sawhorses, lay a piece of plywood or MDF on that and I used to lay down a piece of Styrofoam insulation and then place my lumber on top of that.
So that's the skinny on my Festool Track Saw. It was definitely a big CHUNK of money but totally worth the investment — for me.
See my other tool reviews.