Happy Valentine's Day!  I remember a time when we used to have SO much fun anticipating each holiday.   One year Madison wanted all green food on St. Patrick's Day.  It was probably the first time M ate lots of veggies willingly.  In addition to decorating, we used to make holiday shaped pancakes, cut out shaped sandwiches, put holiday themed notes in lunches…  We really got into holidays.  It didn't have to be "commercial" either, it was just getting into the spirit of the holiday and creating a sense of excitement in our lives and an escape from the mundane.
…but we've been really slacking with our holiday celebrations lately.  The whole home remodel takes the fun out of holiday decorating because:  1.  there are unfinished projects, tools and materials literally EVERYWHERE so there is no backdrop for decorations and 2.  everything is already so overwhelmingly messy the thought of pulling out decorations and then having to turn around and put them away again in a few weeks makes me feel exhausted.
Since the house is still in one of the most chaotic states it's ever been in there are no holiday decorations going up.  But I'm not going to let Valentine's Day come and go without a mention.  No sir'ee!
This week I planned ahead and picked up some heart shaped marshmallows …and then turned into a redhead.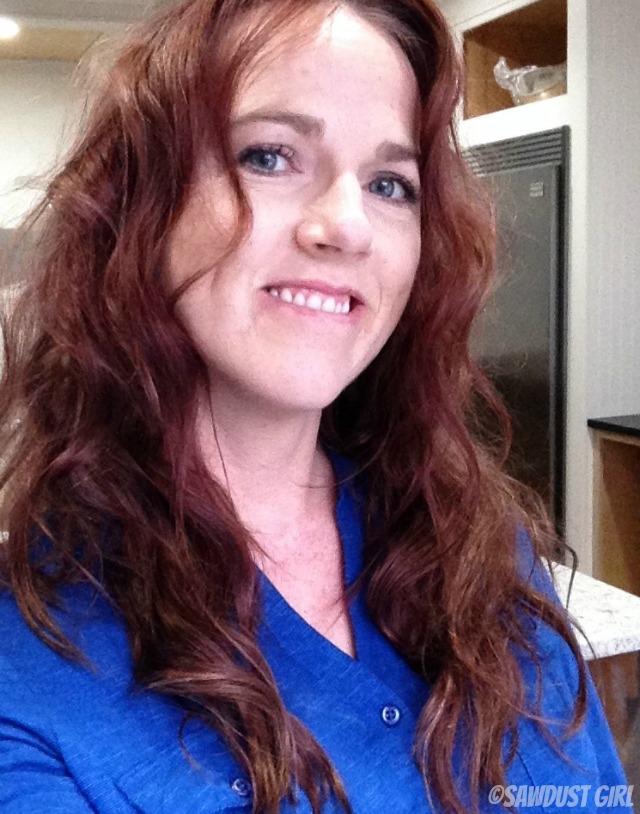 It's a completely logical way to bring some "red" into your home decor when you're too lazy to put up decorations.
Maybe next year we'll be all done remodeling and we can just stick to traditional holiday decor.  This year might be interesting though — which holiday is coming up next?  😉