It drives me crazy when I pick up my caulk gun that I know has caulk in it, and nothing will come out because, despite the "Miracle Cap" I purchased and put on it, the caulk has dried out in the nozzle!  Here's my trick for How to Keep your Caulk from Drying out.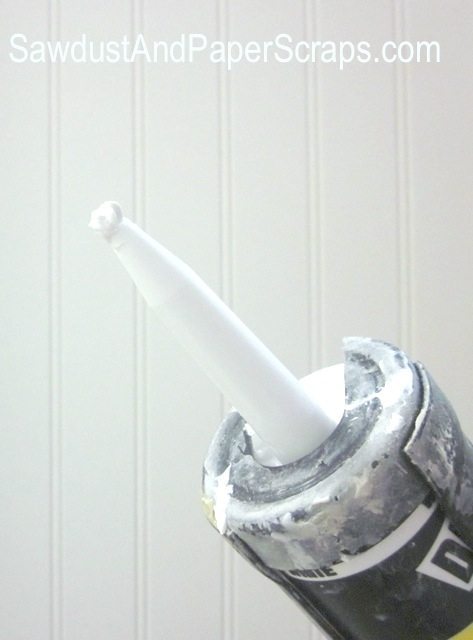 A few times, I've tried to force it to come out but instead of pushing the dried caulk out of the nozzle, it squishes out the other end making a huge mess of my gun.  (Like I need any help in that area.)  So I have to go digging around to find a nail long enough or a tiny screwdriver that will fit in the hole without mucking it up so the caulk doesn't flow out smoothly.
Does this sound familiar or is it just me?
The plug-caps tend not to work properly with the slanted cut nozzle, in my experience.
Doesn't everyone cut their caulk tube nozzle off at a slant?  That's "Caulking 101"– basic stuff…  Oh well, this is easier, less messy and cheeper anyway!
When you're done caulking your project, squeeze a little more caulk out of your gun and don't wipe it off.
A little extra usually always comes out anyway, even after you release the pressure…so use that.
Then smoosh it into a ball-ish shape, completely covering the hole in the nozzle.
Now let it dry!  When you're ready to use your caulk gun again, just pull that ball-ishy ball off the end and you're ready to go!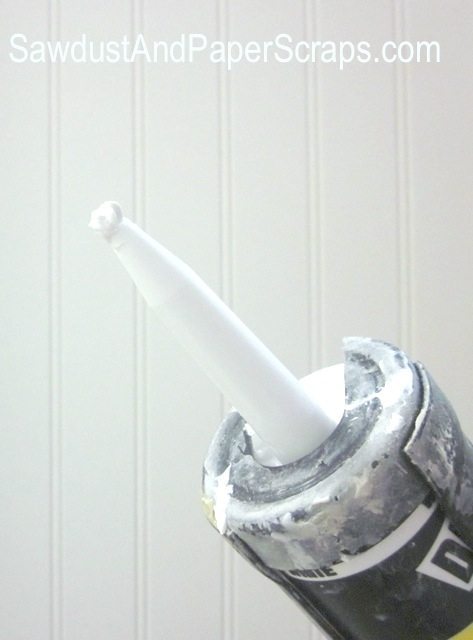 Simple tips that make work easier are what make my world go 'round!