These free DIY Storage Bench are for an 18″ tall bench that can be stained, pained or upholstered with storage inside.  Perfect for a bedroom, living room, playroom or anywhere else one might need an extra seat with some hidden storage.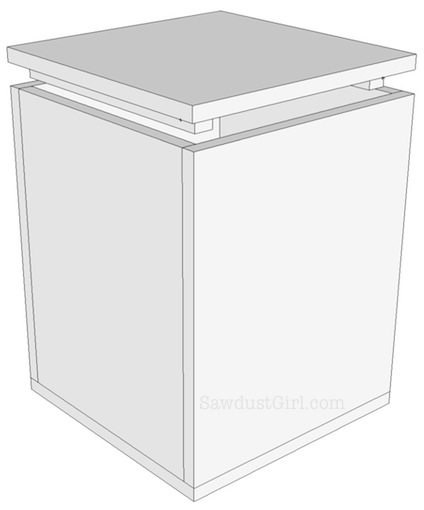 DIY Storage Bench
Tools and materials needed:3/4″ Lumber of your choice cut into the following pieces.  (MDF, Cabinet grade plywood or Sanded ply with smooth side on the inside of bench)
[email protected]    16 1/2″ x 14″  (sides)
[email protected]    16 1/2″ x 12 1/2″ (narrow sides)
[email protected]    14″ x 14″ (bottom and top)
[email protected]    12 1/2″ long scrap strips about 1″ wide (cleats)
wood glue
Finish nails and/or 1 3/4″ wood screws  (I used my 16 ga nail gun and SPAX MDF screws)
Kreg pocket hole jig (if planning on painting or staining instead of upholstering)
felt or plastic bumpers to protect your floors
Staple gun and fabric for upholstering.  I used 1 yard per box.  *Depending on the width of your fabric you might need more or less.
You can build 3 benches of this size out of one 4×8 sheet of lumber if you have it cut like this.
*You"ll have to trim 2 of the 16 1/2″ x 14″ pieces down to 16 1/2″ x 12 1/2″ per bench.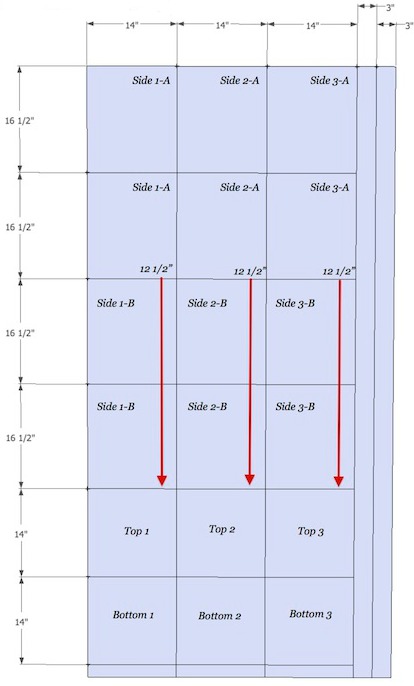 Step 1:  Glue and nail or screw the narrow sides INSIDE the sides.  As illustrated below.  Use a triangle, assembly square or corner clamps to make sure you assemble it square.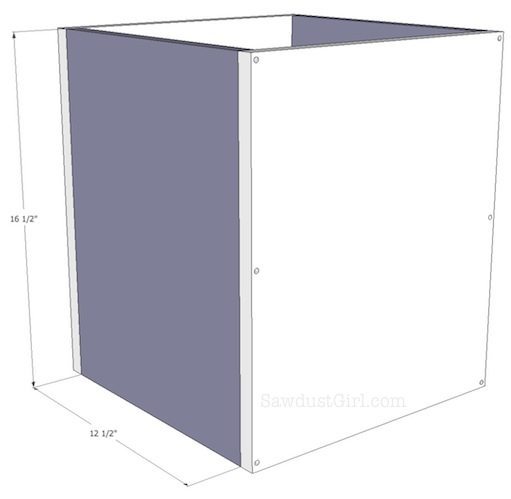 Step 1:  Alternate assembly option for staining and painting so you don"t have visible nail or screw holes.
Drill pocket holes on edges of narrow sides (12 1/2″ x 16 1/2″)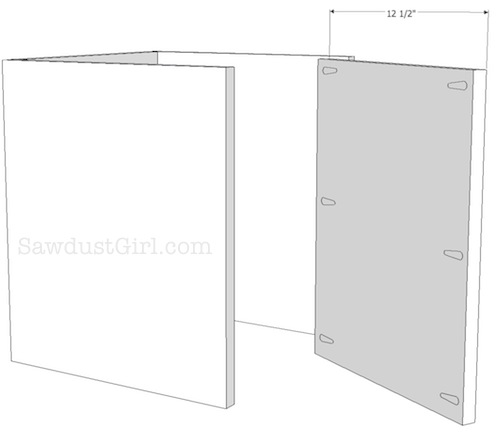 Drive pocket hole screws on the INSIDE of the box.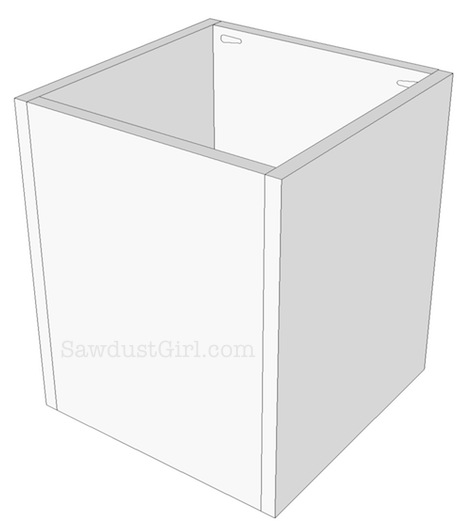 Step 2:  Attach bottom with glue and nails or screws. (if you bottom doesn"t line up with your sides, something is wonky.  More than likely, the box isn"t square.  If that is the case, convince it to get square.)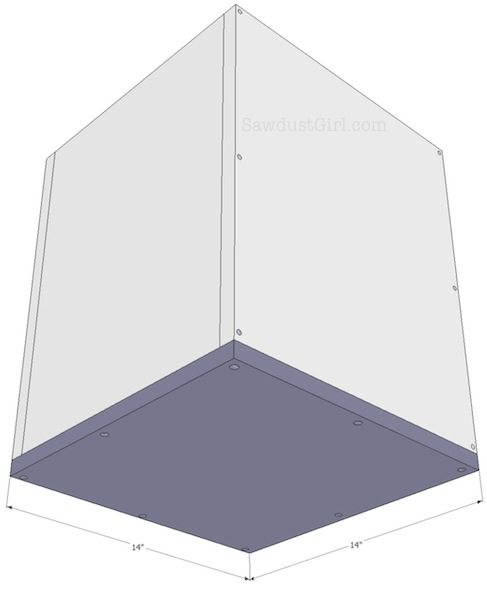 Step 3:  Attach the cleats to the top.  Use wood glue and 1 1/4″ nails.  The cleats need to be inset 3/4″ in from all sides.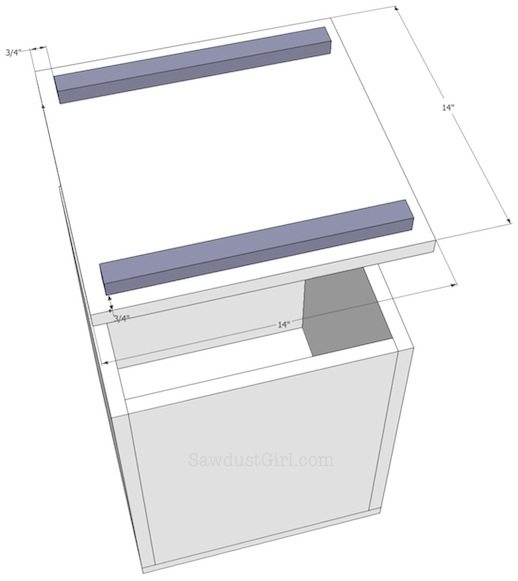 So the cleats will fit perfectly inside the bench.  The cleats will keep the top from sliding which is especially necessary when using it as a seat.
Depending on what material you use, this bench could be painted, stained or upholstered.  If painting or staining, you would want to fill all nail and screw holes and sand very well. *Make sure you put bumpers on the bottom to protect your flooring.  The bottom was secured with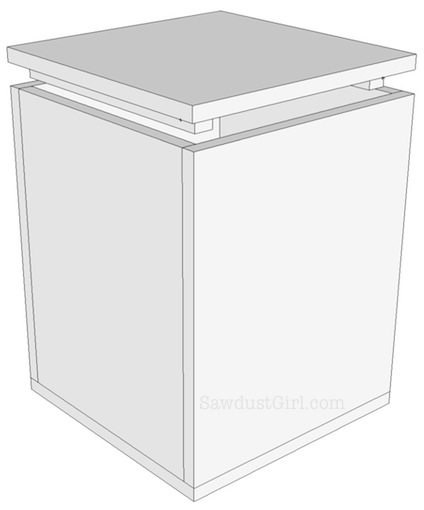 nails or screws which could really scratch up wood floors, snag carpet and tear rugs.  Take the extra few minutes to put bumpers on the DIY Storage Bench!