I previously shared a post about my favorite tape measure, the lefty-righty.  I've recently discovered a new favorite, the Flatback measuring tape.  I consider this another "must have" woodworking and cabinet making tool.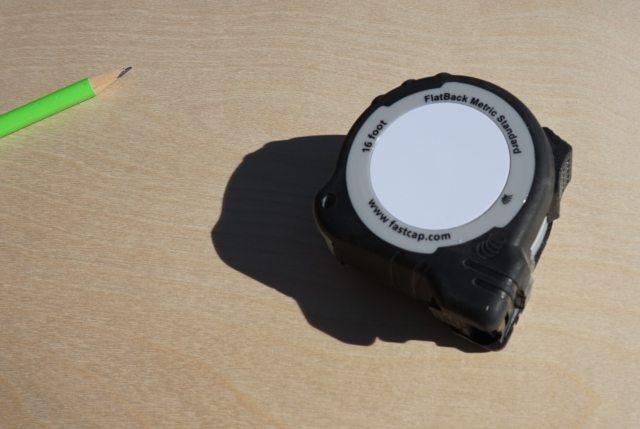 I still love my lefty-righty and use it a TON but I use it more for remodeling and measuring long boards and moulding.  Things the flatback can't easily do.  So they're really both essential tools.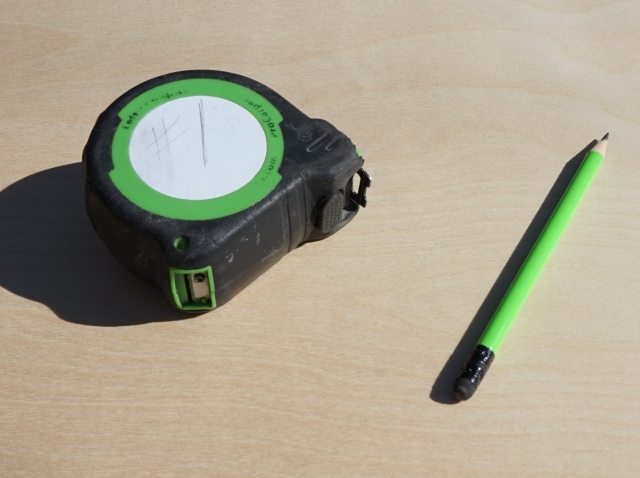 Flatback Measuring Tape
The flatback measuring tape is exactly what it sounds like it should be — a flat tape measure.  I purchased a one with both imperial and metric measurements, but they are available in many other formats as well.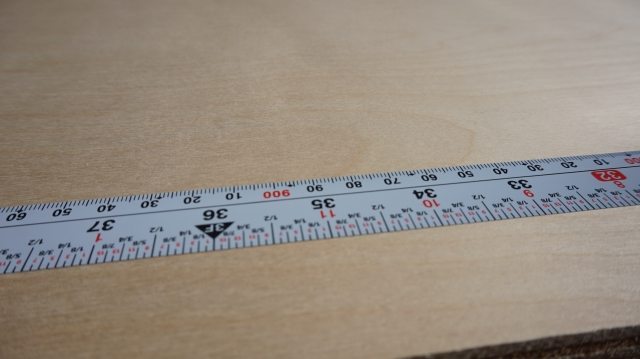 The reason I looked into finding something better, is because traditional tape measures have a curve in them.  This helps keeps them rigid so you can extend the tape and measure long distances without holding both ends.  That is a necessary feature for remodeling and sometimes marking cut locations on long boards.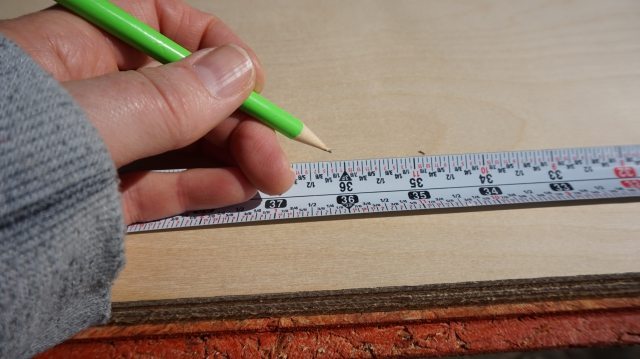 However, it can be difficult to get precise markings down to  1/16″ because part of your focus is in pushing the tape flat against the wood so you can mark the wood exactly where the little tick mark is.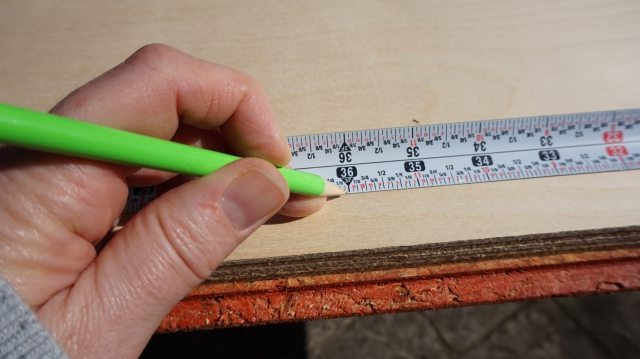 The Flatback lays completely flat on the surface you are measuring making it a breeze to see the exact tick mark you want to hit.  It is also completely limp, almost like a fabric tape measure.  You have to place the hook on the edge of the wood and walk the tape out along the wood to the length you want.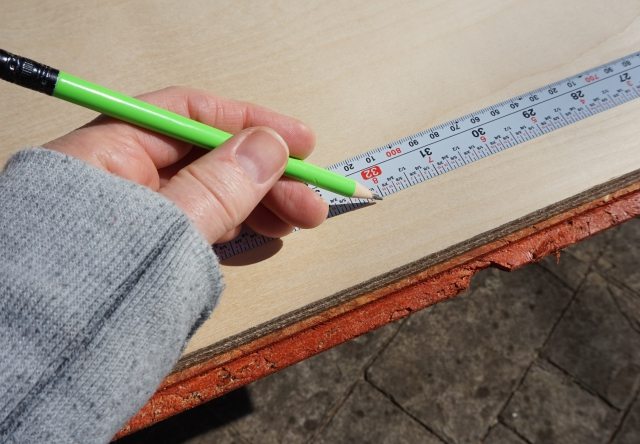 The Flatback tape measure also has an erasable notepad and built-in pencil sharpener.  Same as the Lefty-Righty that I love!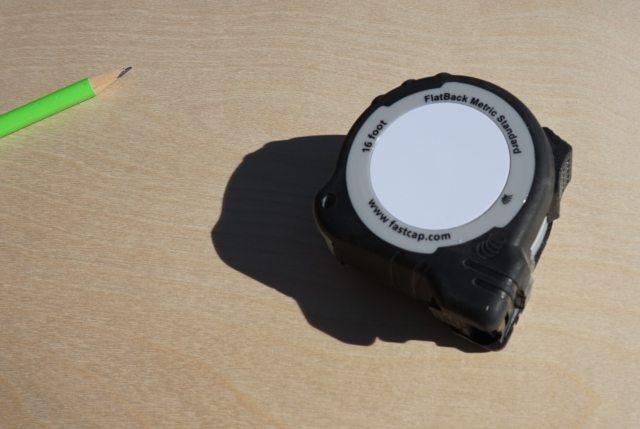 There's something about the simplicity of the tool that makes me immensely happy.  It is a completely basic tool.  Yet, with a simple modification it makes the task of precise measuring so much easier.