Hey Sawdust Girl Fans! Kellyn Laeser here again, and I wanted to share with you a special project I have had the pleasure of working on this summer.
My cousin Jake and his Fiancé Larissa, have always been intrigued by what I'm building next. So when they got engaged, I knew I wanted to build something special for their wedding gift. A kitchen Island for their new Chicago apartment.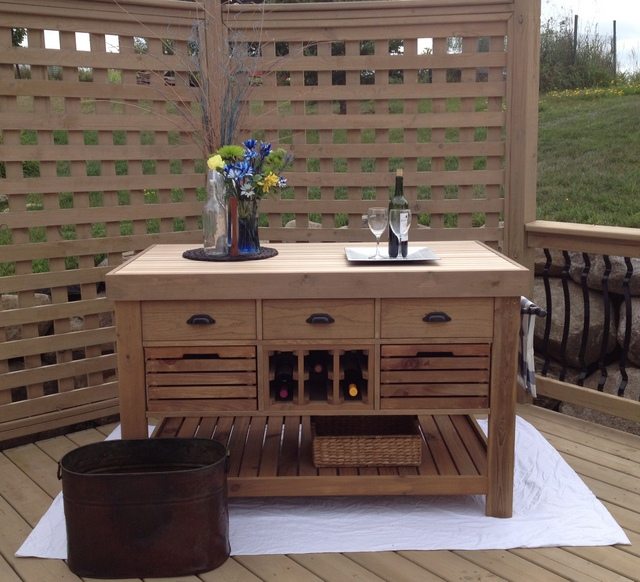 We started by going over a few options of kitchen islands, to see what they liked, and what would be functional for them. We finally landed on basing their new island off of William Sonoma's Stone Top Kitchen Island, while adding and changing a few things.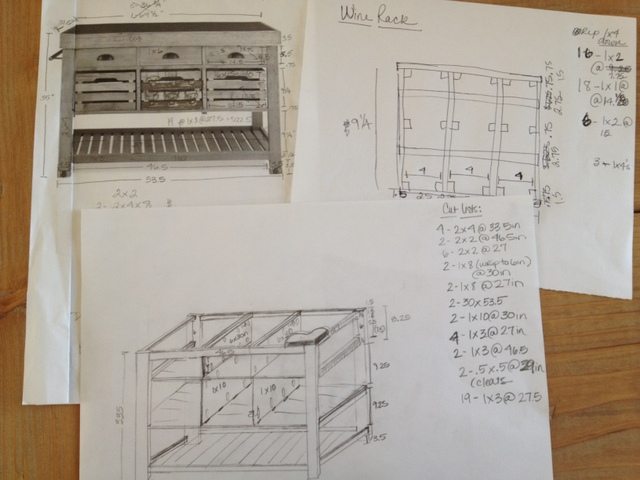 First, we addressed the size, making it 2.5ft X 4.5ft. Next, I suggested doing a butcher block counter instead of stone, because Jake has always wanted one. And finally, they asked if I could incorporate a wine rack into the design.
After drawing up plans, getting the wood ordered from the wood mill, I got to building! And just as Sandra says, it always looks like crap for the first 90% of the time. And it did, until more and more layers were added.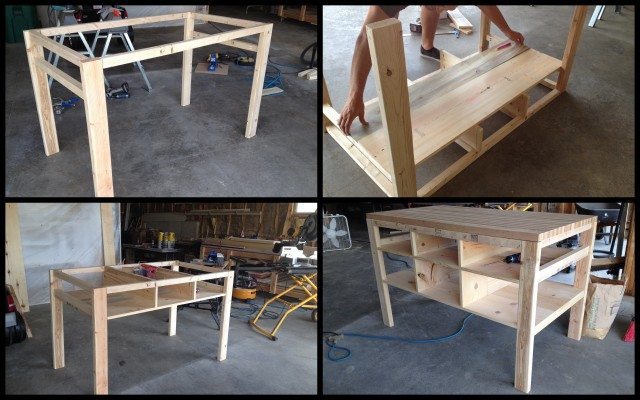 The best part was my brother coming home for a few days from Summer break to come build with me.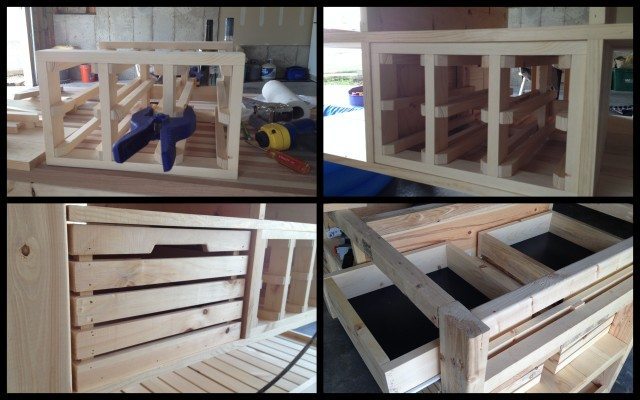 After building drawers, custom wine racks, and crates, I started working on stains. I used a vinegar/steel wool (0000 fine grade)/1Tb Duncan donuts coffee stain. The mixture sat in a glass mason jar for 24 hours, strained into a new container, and finally left to sit for a couple of weeks, to get the color I wanted.
Yes, it was a pain in the butt. Yes, I did probably 20 different variations, and yes-length of sitting time, steel wool grade and coffee brand/kind, and even each board of wood all make a difference in the final color.
But it was worth it! The color turned out beautiful. I love how the vinegar stain brought out the natural colors unique to each board. I do have to say, if you want a very uniform stain, I would suggest buying stain from the store.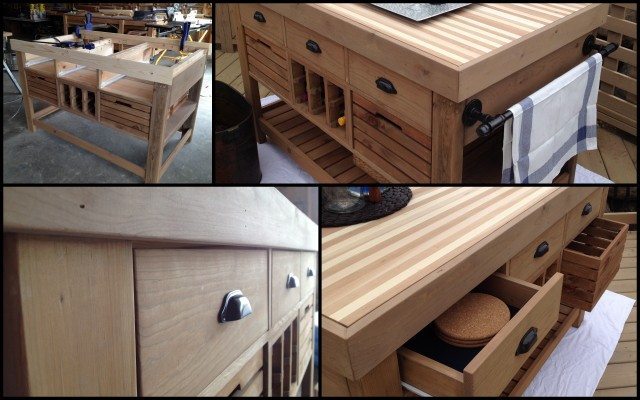 Onto hardware. The drawer pulls are from Etsy. And after building my husbands pipe dest for his office a few weeks ago and loving the results, I decided to use black pipe for the towel rod. The drawer pulls and towel rod were sprayed in Oil Rubbed Bronze spray paint.
The final reveal was priceless, Jake and Larissa played around with the drawers and crates for hours, talking about how amazing it turned out a how awesome it will be to have such a beautiful piece they will have forever.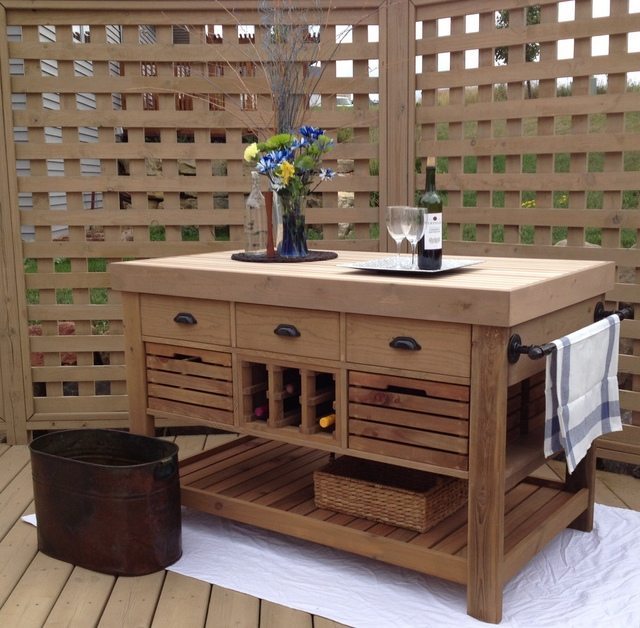 For more pictures check out my Facebook page here.