We built custom closet built ins!  We used many of the techniques, tips and tricks shown on the Sawdust Girl website and wanted to thank you for the great resource for building built ins.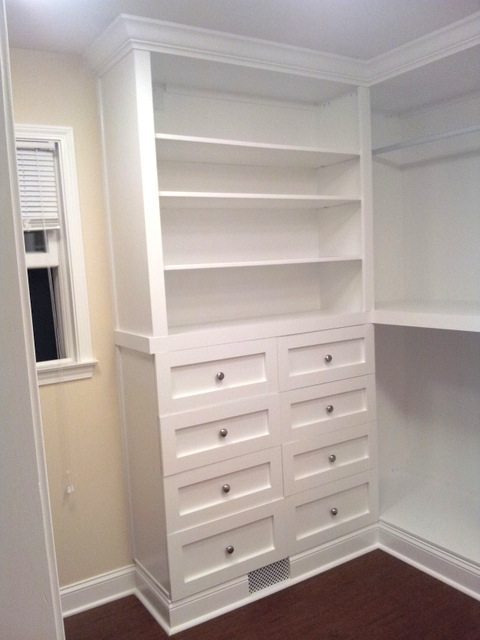 Custom Built-in Closet
We built the drawers using the drawer tutorial, cut the plywood using the styrofoam under the sheet to save the table and help guide the kreg jig, and installed the drawer glides using the jig technique.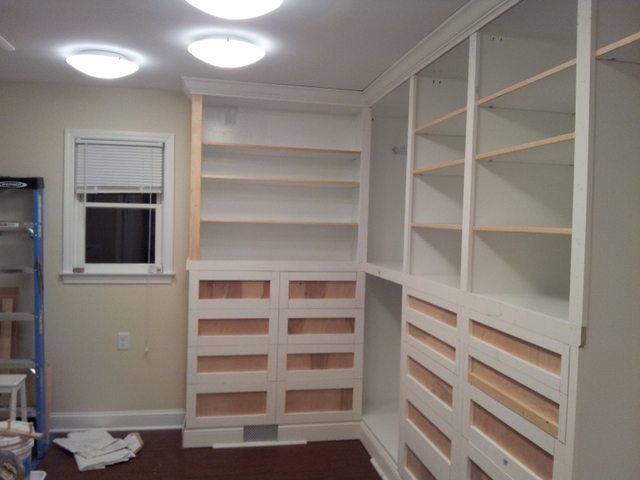 The carcasses are cabinet grade plywood.  We learned from Sandra and chose the right material for cabinets this large.  We didn't want to hurt our backs and not be able to finish!  LOL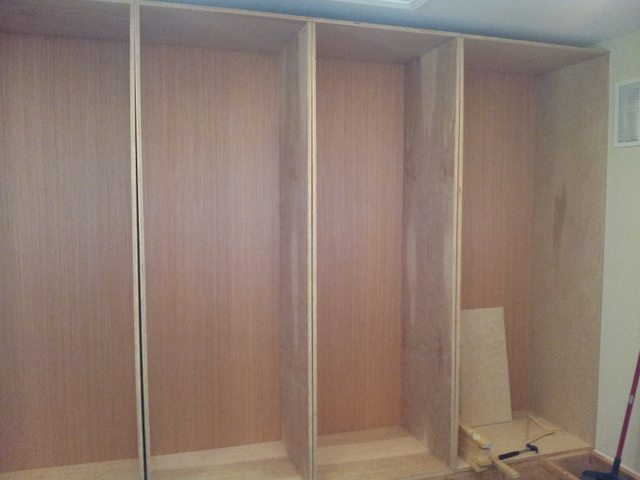 Corner cabinets are a pain so we didn't take one side all the back to the wall.  Just far enough that we'd be able to reach in.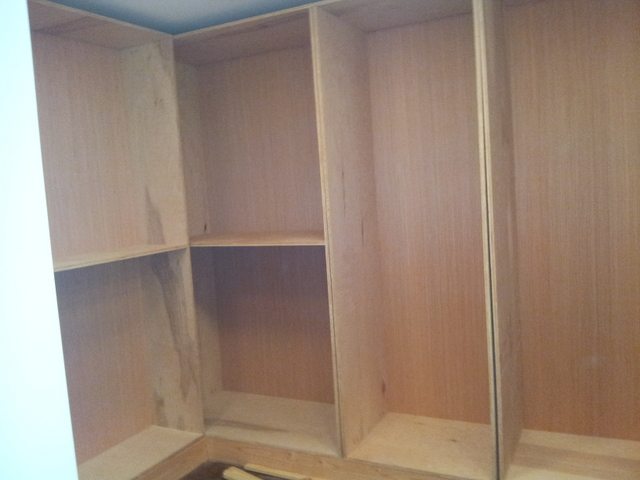 It was alot of work, and took us about a month, but without these tips and tricks it would have taken alot longer, especially with 18 drawers!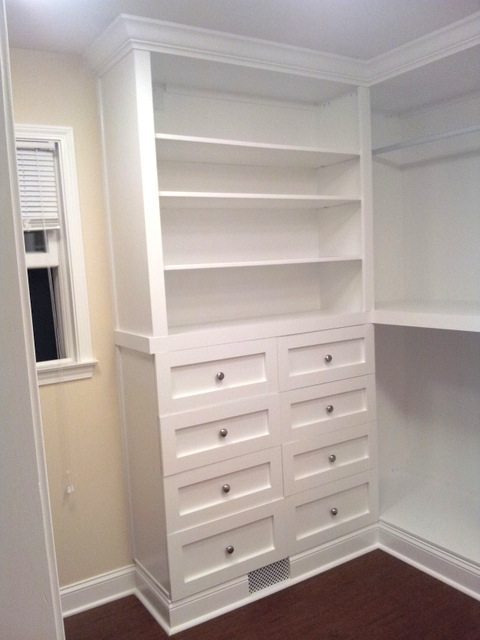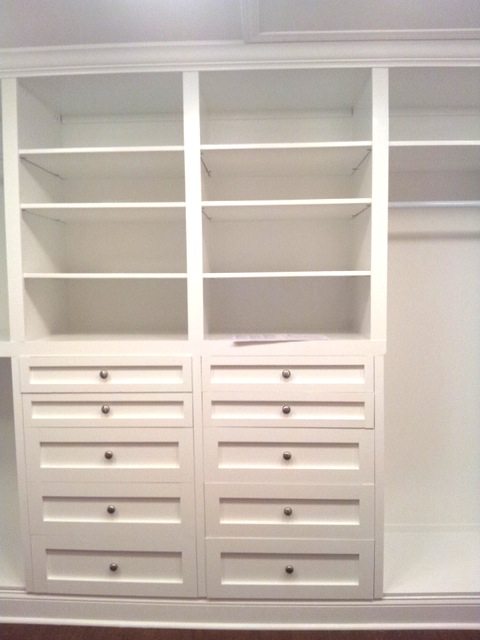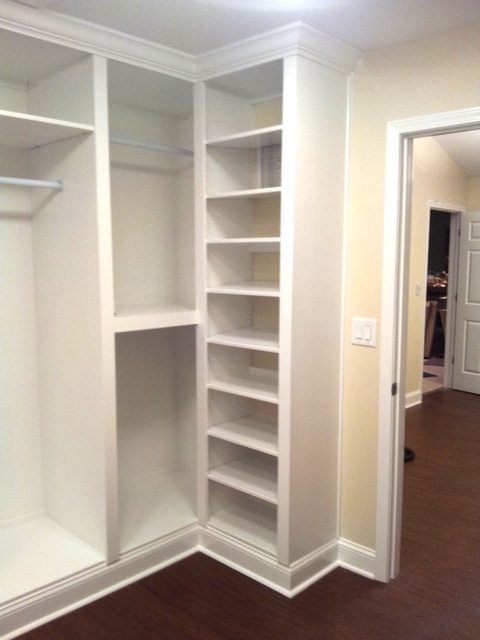 Thanks so much!  Here is a video of the final build if interested: