This super easy diy bookcase with adjustable shelves is the next installment of the Madison Avenue Collection of plans.  This super simple bookcase could sit on the floor alone, or it can set on top of the Madison Avenue Large Desk Cabinet.  This tutorial shows you How to build a bookshelf
How to build a bookshelf
Materials:
3/4″ plywood for cabinet
1/2″ plywood for back panel
Wood Glue (My Favorite)
1 1/4″ pocket  screws for 3/4″ material
1″ pocket screws for 1/2″ material
1×2 Poplar for faceframe
shelf pins
1.  Build Cabinet Box – 3/4″ plywood
Drill shelf pin holes in your sides if you want adjustable shelves.   

Refer to

Basic Cabinet Building

tutorial for more details.

Assemble sides to top and bottom using wood glue and 1 1/4″ pocket hole screws
All shelves are adjustable and 1/2″ shallower than the rest of the cabinet to allow for the back panel.
Bookshelf will fit 3 adjustable shelves if they are spaced about 16″ apart.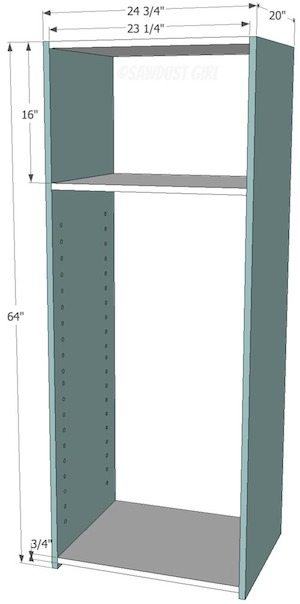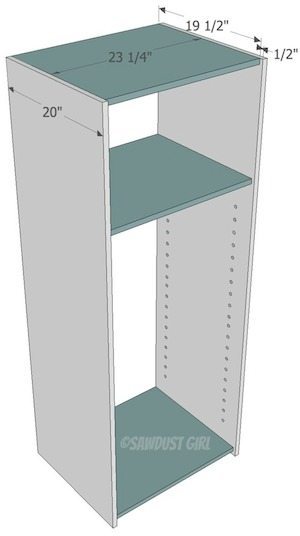 2.  Attach Back — 1/2″ plywood
Use wood glue and 1″ pocket screws or finish nails to secure the back panel inside the recess created by inset top and bottom piece.
Secure back panel to sides and top and bottom pieces.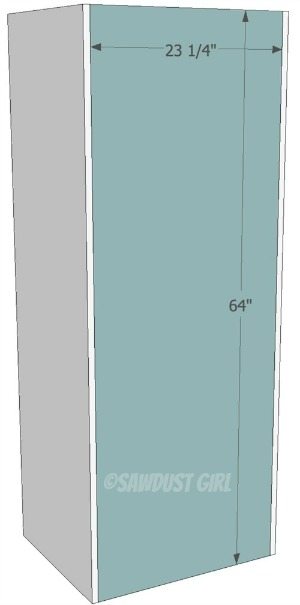 3. Build and Attach Faceframe
Use pocket screws to build the face frame (Tutorial)
Attach with wood glue and finish nails
4.  Add Shelves
Cut adjustable shelves about 1/8 -1/4″ more narrow than the width of the inside of the bookcase so they can be put in without scratching the sides.
Optional:  Set each shelf on shelf pins and then add a face frame piece to the front of each shelf.  Make sure their is a 1/8″ gap on each side of  the shelf face frame and the bookcase face frame to allow the shelf to be moved to a different location in the bookcase later on.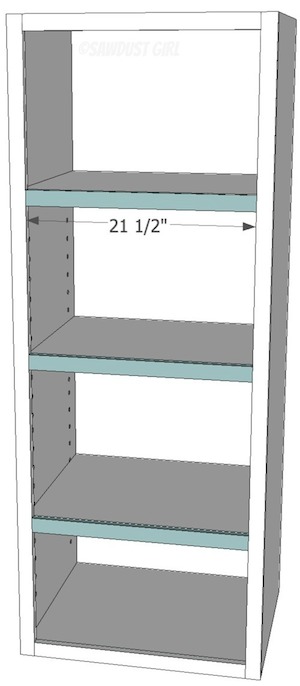 5.  Crown Moulding — to add or not to add?
If you plan on using this bookcase alone, add crown moulding to the front and sides.  If you plan on building multiple bookcases and putting them together, it will look more custom if you add the moulding after they are all built and secured together.