Directly across the hall for the bathroom is Madison's Bedroom.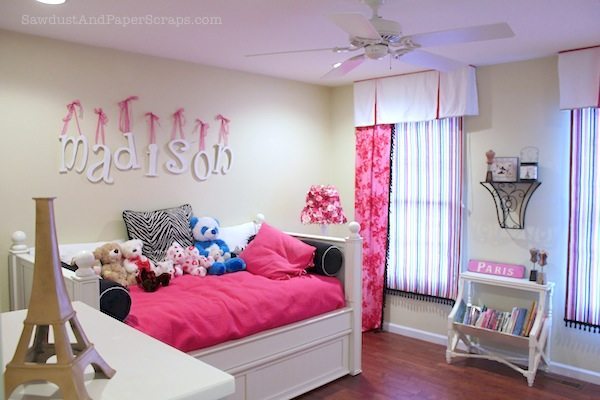 *I made the roller shades from a kit I bought at JoAnn's (they really don't roll that well because the fabric is heavy and I lined them as well so the backs would look white from the outside).
*I made the drapes from fabric I found at Walmart for $1 per yard!  (Awesome!)
*The valances… I found a Kate Spade Bedskirt on clearance at Marshall's ($5).  All I did was cut out a couple sections, hemmed the sides and stapled them onto a 5″ strip of MDF that I nailed to the ceiling!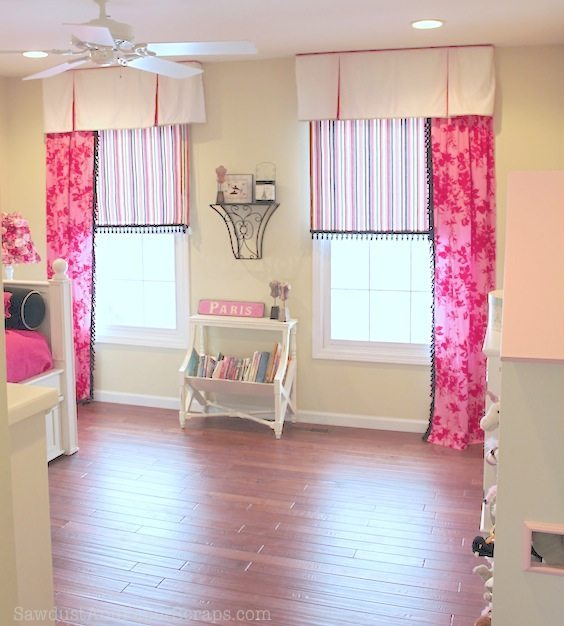 *Madison letters – I borrowed my neighbor's scroll saw (Can you not believe I don't own my own?) and cut them out after taping on some paper that I printed off from my computer.
*No, I did not make the bed.  Pottery Barn Outlet!  🙂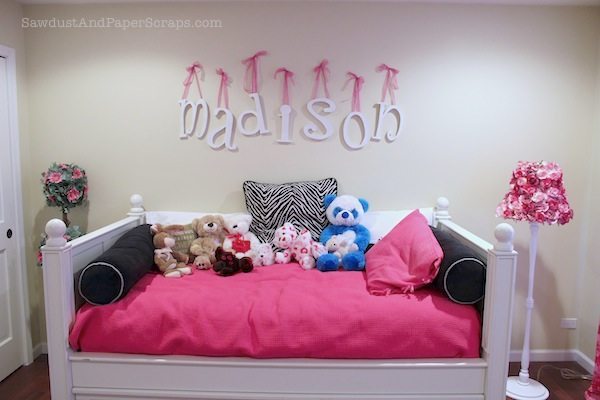 That dresser!  It was Wes' baby dresser that went with his crib so I thought I'd keep it and make it work.  It had a lattice texture on the top drawer and some weird triangle moulding down the sides that I chiseled off and sanded smooth.
The drawers are terrible!  Those knobs Madison picked out at Anthro (on sale for $2 each).  I know why they were on sale…the nuts fall off the backs.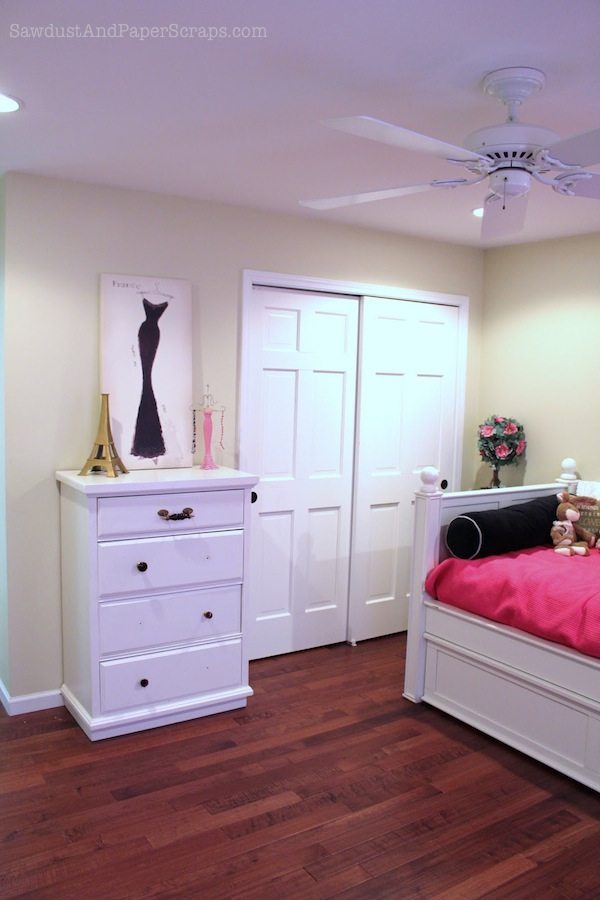 I found that topiary at Marshall's on sale and we hot glued some silk flowers…
The lamp I bought on sale at Pottery Barn outlet and Maddie and I glued silk roses all over it.