I reuse and repurpose furniture often.   I love to make the old look new and beautiful.   One of the key elements is putting on new hardware.  For example in my master bath I used old doors I bought at the Restore on a custom cabinet we built and finished it off with porcelain knobs.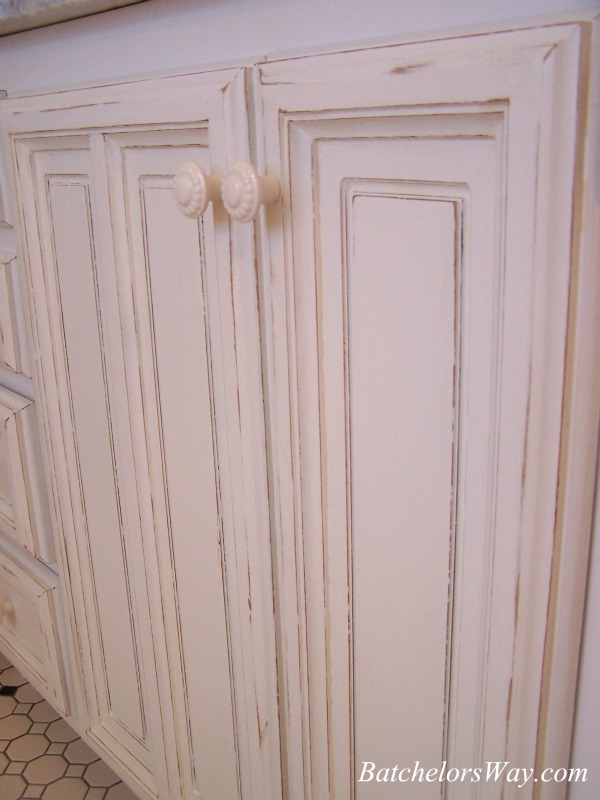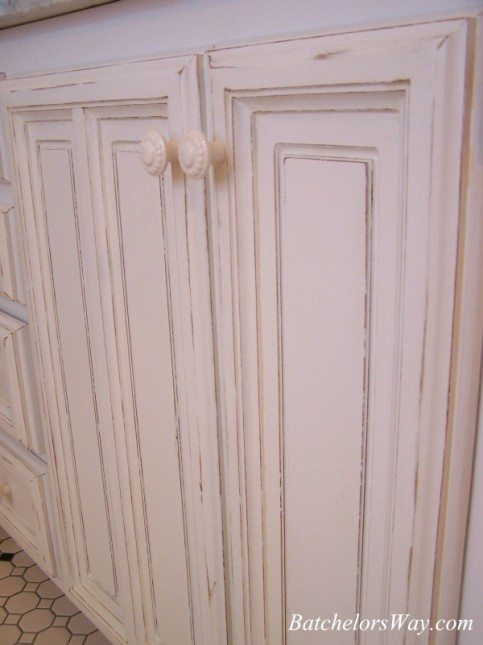 When adding new hardware I often run into the same problem.  My new hardware doesn't comes with long enough screws or screws that are a tad bit short.  Let me share some simple solutions.
Solutions for screws that are too short.
1. You can buy longer screws.
 I do not like this option because it can take time to try and match the threads on the screws.  
And often the manufacture makes the thread slightly different making it hard to match.  
2.  Countersink your screw.
This is what I usually do.  You can buy counter sink drill bits like these.
Source
They create a bigger hole for the head of the screw to fall within the piece of wood.  I however like to use what I have, remember I'm impatient.  To start you should have already drilled a hole the diameter of your screw.  That's when you probably discovered it was too short.  Next I get out my large drill bits and match the size of the drill bit to the size of my screw head.  It may be slightly larger, but not smaller.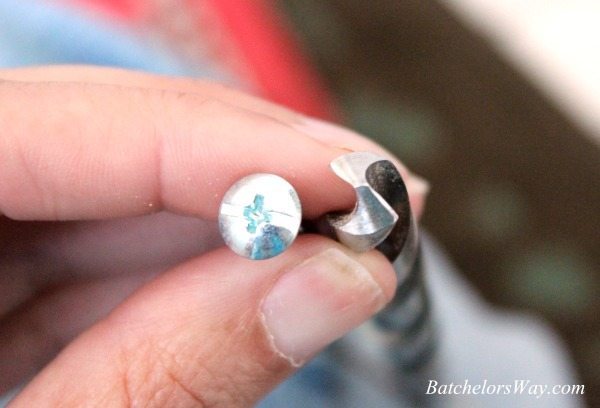 Place the larger drill bit tip in the center of the already drilled smaller hole.   Drill deep enough to allow the screw to come through the other side of your drawer front.  There should be enough threads coming through to hold the knob or pull.  You may have to test it a few times to get it deep enough.  You do not want to go all the way through the board with this big drill bit.  Do a little at a time until it the knob screws on.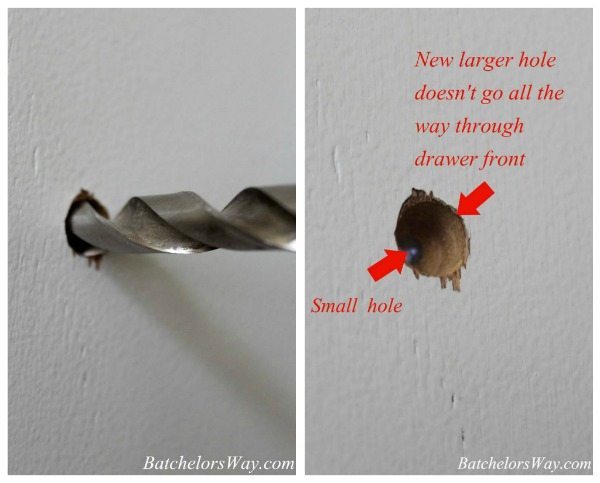 In the end it will look something like this.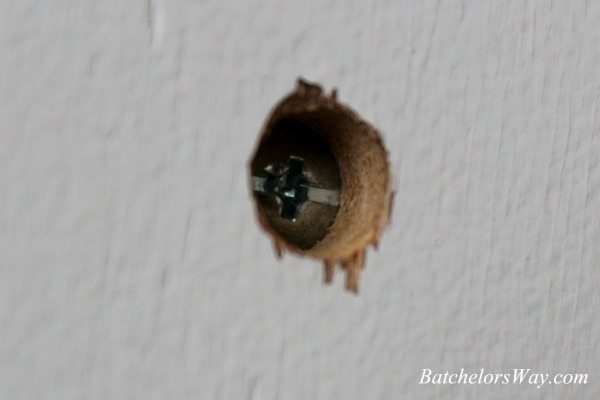 Solutions for Screws that are too long.
If you attach your pull or knob and tighten the screws all the way and still see a gap like in the photo below, your screws are too long.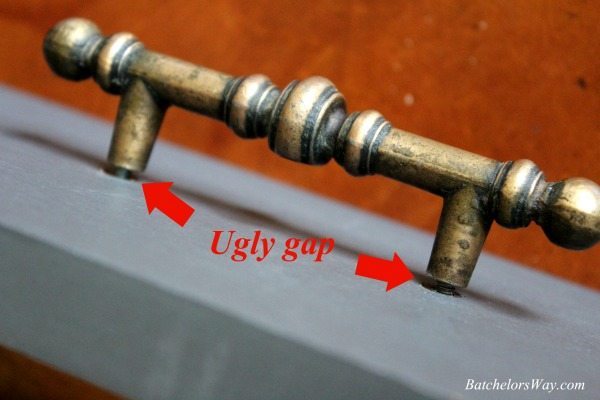 1.  Again you could try to find a shorter  screw in at the hardware store.
You know my feeling on that!
2. Easiest by far is to use washers as spacers.
Use one or a combination of washers on the inside of the drawer or cabinet to take up the gap.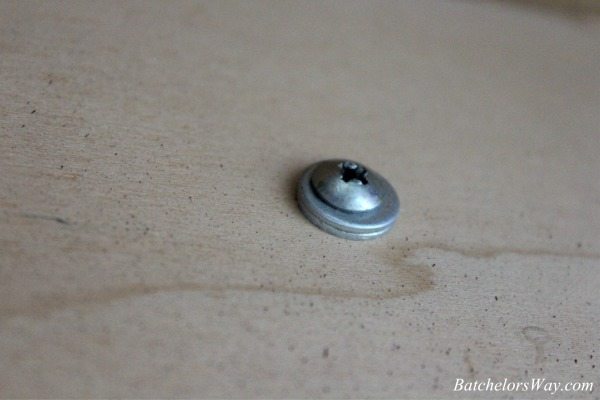 Simple!!
I would love to have you stop on over at Batchelors Way and check out my latest project I'm working on, My Master Bedroom Remodel!!