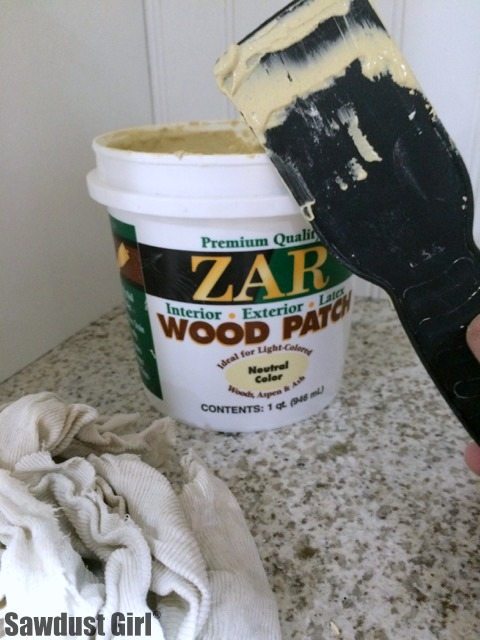 Hey guys!  I get asked for my favorite products all the time and for the most part my favorites don't change that often.  I can't say that I've had a special love affair with any particular wood patch or putty in the past…but that has changed!  I shared my love of ZAR wood stain with my Stain Color Fan Deck  post.  I ran to my local lumber yard (where I purchased the stain) to grab some wood putty and I saw this small container of ZAR Wood Patch.  Since I had just found and decided I really really liked the stain, I thought I should give this other product a try.  So I did and the rest is history!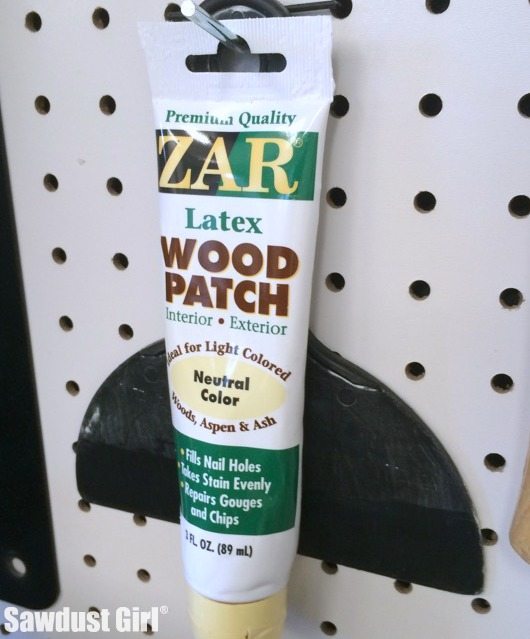 Obviously the little container didn't last long with the amount of wood patch I use!  I have a couple tubs on hand at all times.  That and a plastic spreader — because that's what the directions say to use.
How to use it Zar Wood Patch
Wipe wood with a damp cloth.
Spread ZAR wood patch on area with a plastic putty knife.
Apply in a couple coats if you have a large hole to fill or it takes forever to dry.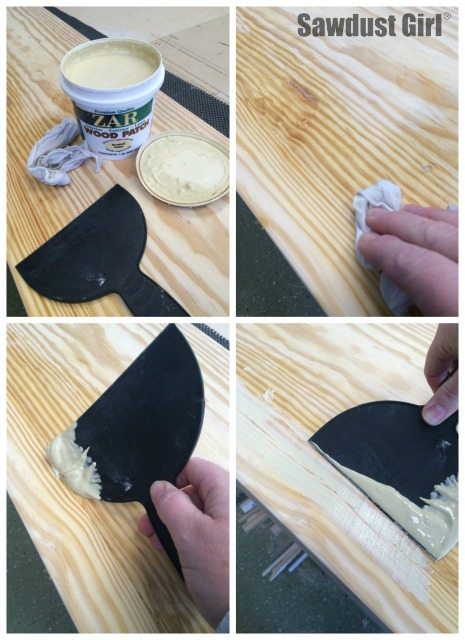 Slightly overfill.  Then when it's dry, you can sand it flush with the wood.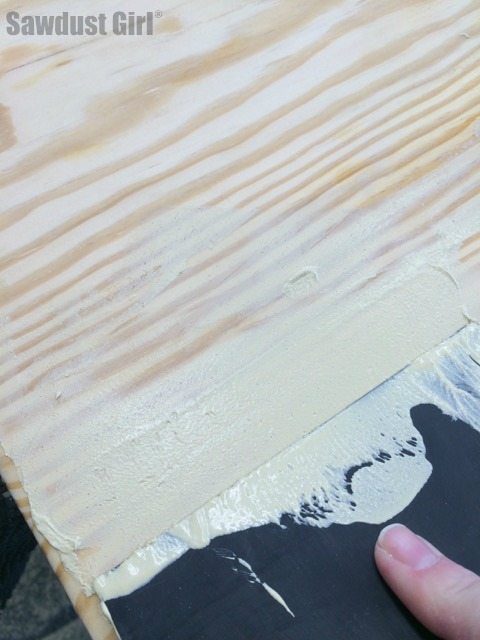 I don't know if dampening the wood first opens the grain slightly or what but it's like the wood sucks the wood patch right into it's cracks, holes and crevices.  It sticks to anything so it's perfect for fixing "mistakes" in a finished piece.  (Story of my life!)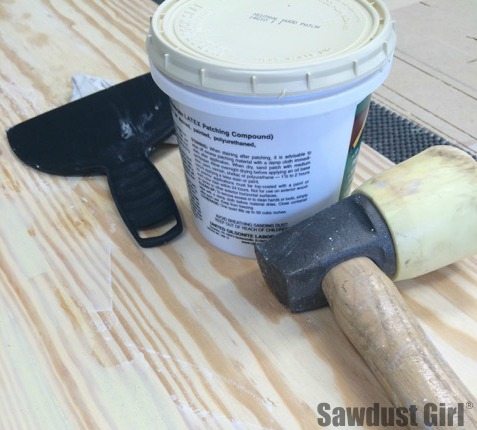 The awesomest thing about this is that it never dries out because you can pour some water in to cover the top of the putty then seal it up with a rubber mallet.  When you want to use it again, pour the water off and you're good to go!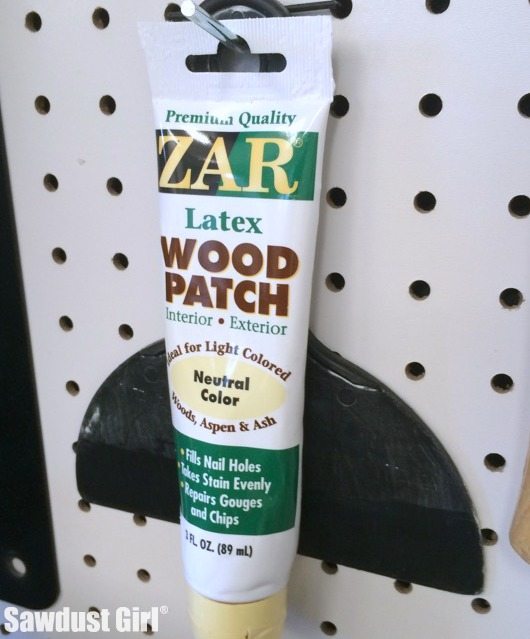 This is the neutral color patch, there are a couple different colors like golden and red oak.
It goes on yellow but dries white so you know when you're good to move on to next step whether that be another coat of patch or sanding.
It dries really hard yet is super easy to sand.
It doesn't shrink and it takes stain really well — though I end up generally filling imperfections and then painting most of my projects.  Either way, it works awesome!
Two thumbs up for ZAR wood patch!  The best wood patch in the history of ever…or at least my current favorite!