I've used my Kreg Rip-Cut tool a few times now and it's definitely become a workshop fav.  I've tried other circular saw cutting guides for ripping sheet goods before with disappointing results.  I was skeptical about this one being any better but it turns out — this one is markedly better.  It's not perfect, but it's a pretty good option for ripping down large sheet goods and making repeated cuts. Kreg Tools sent me a Rip-Cut to try out, I was not compensated for my review.  Opinions are my own.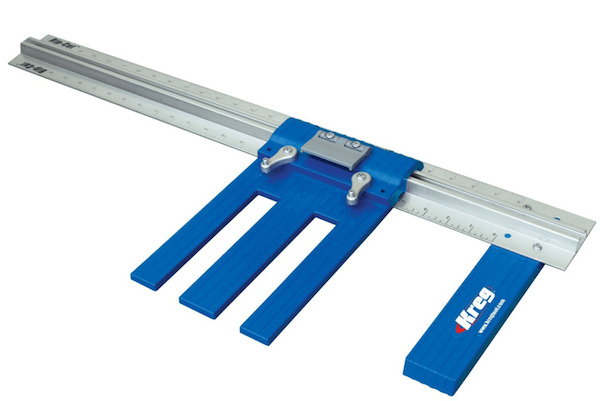 The Rip-Cut gives me accurate cuts, it takes about 15 seconds to adjust for a new cut width, and I don't have to measure and mark and clamp anything to my wood so the whole process of ripping wood is much faster than with any other method (in my shop).
Bonus:  It's really easy to use!  (The instructions are clear — I think they were written by someone that has actually used it.  Score one for Kreg Tools.  You know bad instruction manuals are one of my biggest pet peeves.)
*Edited 12/2/14  I have had quite a few clients and readers let me know that the Kreg RipCut did not fit onto their circular saw.  The product description says "It fits on MOST circular saws…".  SO, be warned, it may not fit on your circular saw.  It went onto my Skil brand saw without a hitch.  You can contact Kreg Tools to find out if your saw is compatible — or buy it and try it and keep your receipt!  
*I have also upgraded to a Festool Track Saw so I donated my circular saw and RipCut to the local Junior High School woodshop class so I no longer use this tool but while I had it, I found it to be useful.  If I did not have my track saw, I would purchase an inexpensive circular saw that could stay attached to the ripcut.  Removing it to make cuts wider than 24″ and then reattaching it gets old fast. 
First – set up for your cut.  I have my lumber set up on two sawhorses, a sheet of 3/4″ plywood and a full sheet of foam insulation.  This supports the entire sheet of lumber that I am cutting.
1.  Attach the Rip-Cut to your circular saw.
2.  It has a guide ledge that sits against the wood you are cutting and guides the saw straight through the cut.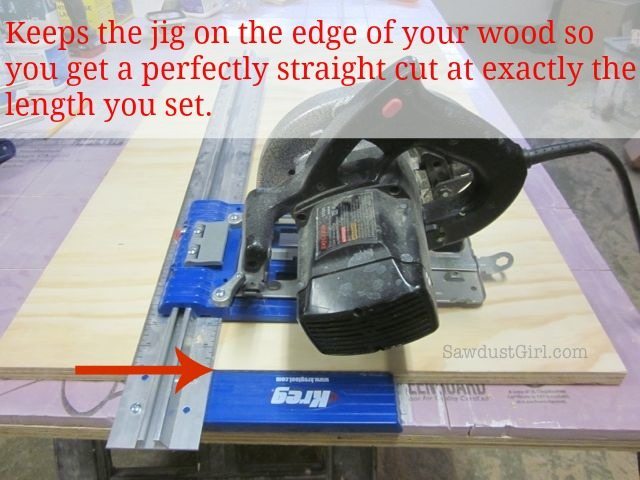 3.  To adjust your cut width, you just lift this lever and slide down the rail to your new desired position.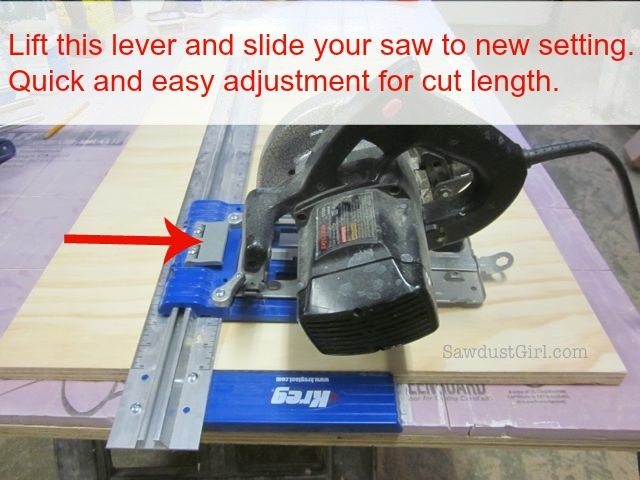 Fast and easy:  just the way I like to build.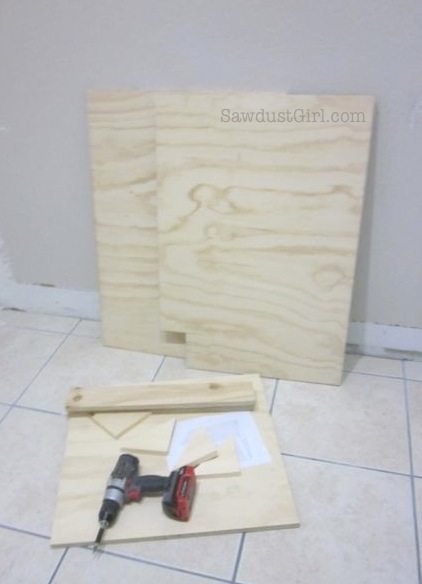 I need a designated circular saw that stays attached and calibrated to the Rip-Cut because I often need to cut over 24″ and then I have to grab a screwdriver to take the Rip-Cut off my circ saw.  Then I use my other method of cutting a wider cut (measure, mark, clamp on staight edge, cut) then put the Rip-Cut back on and recalibrate.
It only takes a few minutes to remove it or to put it back on and recalibrate –but I'd rather just have the whole thing ready to use at all times.  'Cause who has time for fiddle factor?  I have a whole 6000 sq ft to remodel by myself!  I need to go go go.  But carefully, of course.  So I don't have to tear apart what I just built…or spill things on my floor.  making more work for myself.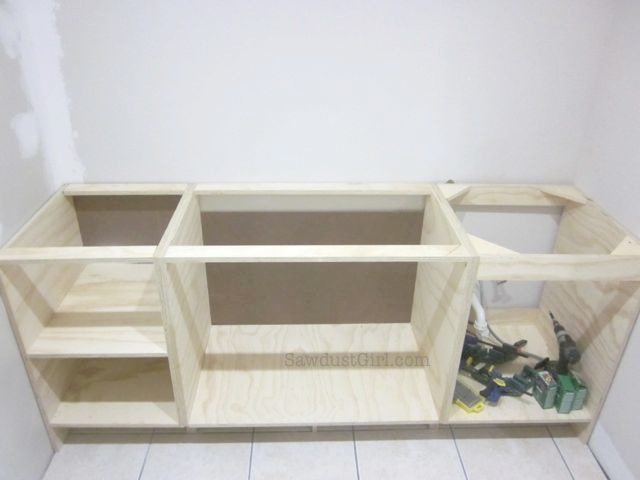 A recurring problem I keep hearing from clients is that they are getting imperfect cuts when they have the lumber store rip their sheet goods.  Let's face it:  not everyone in the lumber department actually builds and understands how important it is to have your wood cut at the actual measurement your plans call for.
As long as you are ripping your wood to 24″ wide or less, cutting it at home yourself with a circular saw and Rip-Cut will help you avoid that issue.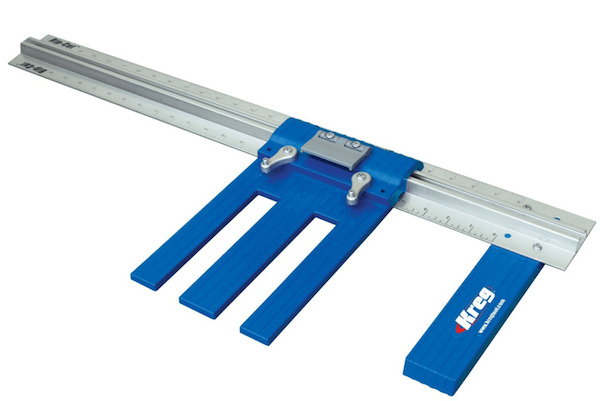 Note:  It only rips cuts up to 24″ wide so it won't replace your other guides, clamps,  straight edges or whatever other method you use to rip lumber.  Or have the lumber store make JUST a few cuts.