Well, Julie and I bought house!  We continue to get ahead of ourselves.  Things outside our control don't cooperate with our plans so we're just rolling with it all–cough Sewer Saga.  I'm obviously not going to reach my 6 month goal of finishing all the unfinished projects in my house by December.  I mean, I spent about 6 weeks demolishing and creating even more unfinished projects!  So I'm just adding "working on Calderwood Cottage" to my "all over the place" to-do list.  I feel like I'm catching up with it all though.  What's one more project?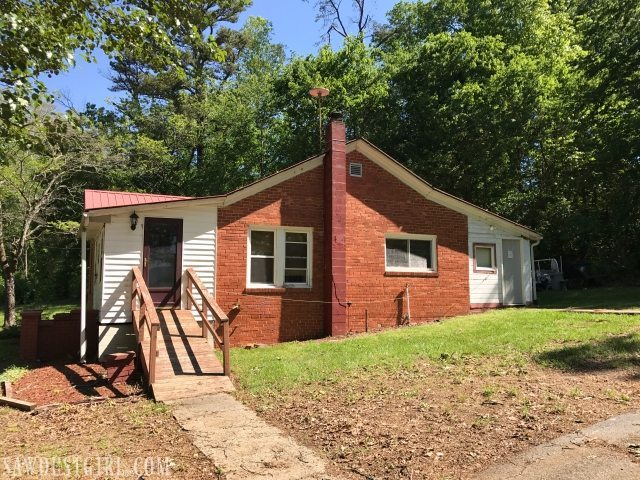 This is it!  We gave it a name on account of we're planning on having several rental properties, eventually.   Obviously, they have to have names.   Calderwood Cottage is about 70 years old.  It's about 1000 sq/ft and has a detached garage. It's on a gorgeous 1.1 acre lot!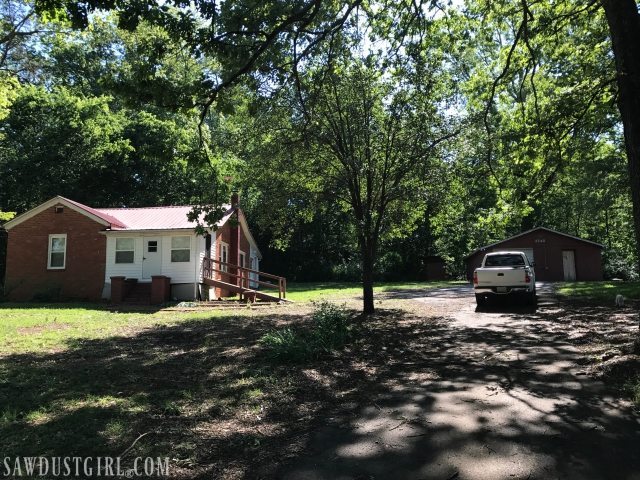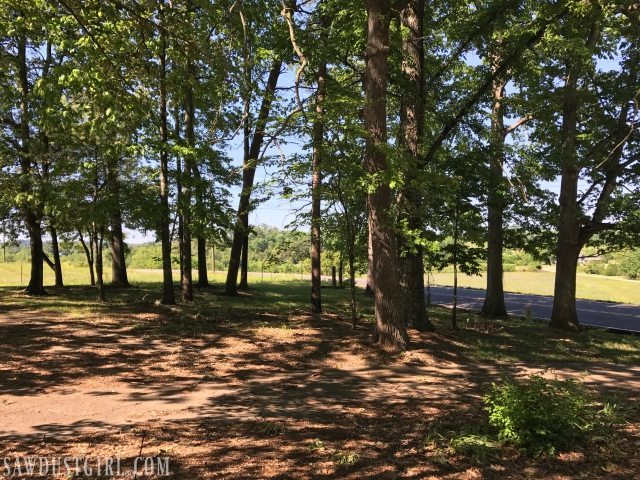 It's next to a farm.  That farm has a barn which actually is built over the property line.  Julie thinks thinks we own 1/3 of barn…I think that barn's going be an issue.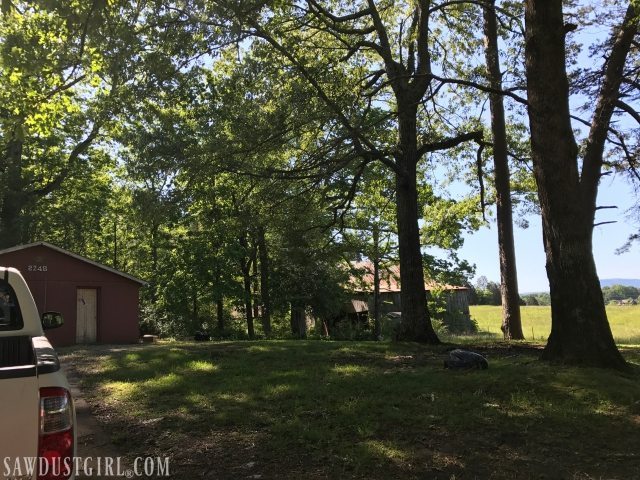 We're not worried about the barn though.  It's a cool looking old barn.  There's a LOT of those here in Knoxville.  We have other things that do require our attention.  We were there during a hard rain and the garage has drainage issues.  We need to fix that issue so the garage doesn't continue on it's path to destruction.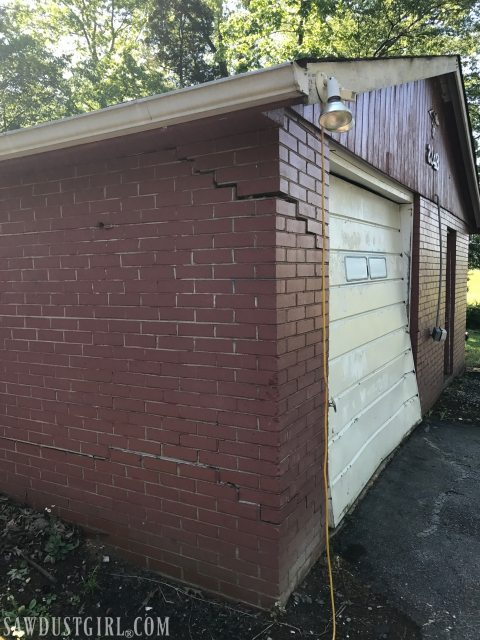 We've currently got 2 bedrooms and one bathroom.  The kitchen space is large but the current layout doesn't optimize that space.  No worries though.  'Cause guess who's good at optimizing space?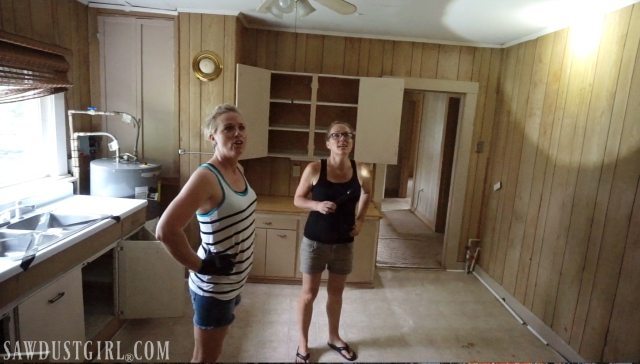 We haven't finalized our plans but I am pretty sure we'll be relocating the water heater!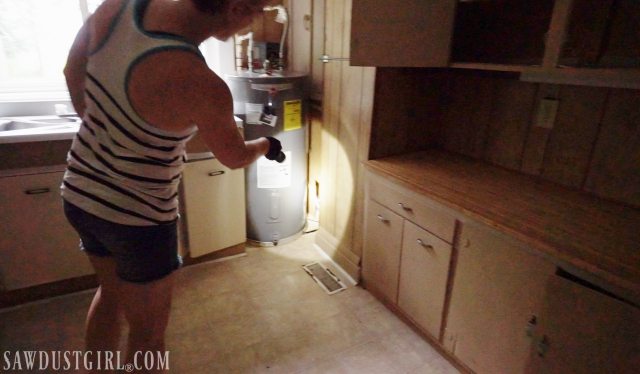 Julie and I have so much fun working together! We both have lots of ideas…and can't WAIT to make this house awesome!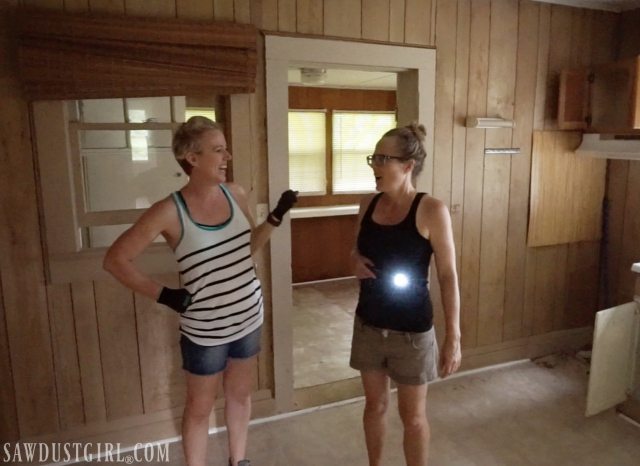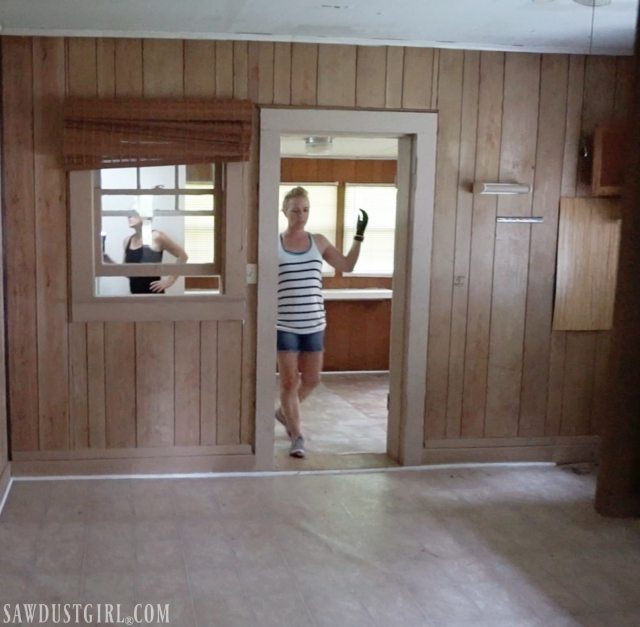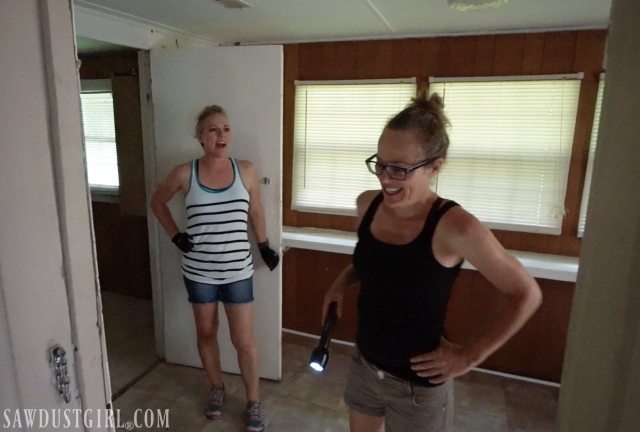 We have a lot of work to do just to get this house ready for demo.  We are going to tear out the kitchen floor to access the crawl space that I refer to as "slither space".  However, we are currently waiting to find out if we have any asbestos.  We sent 9 samples to a lab and should know by the end of the week. We'll obviously wait on those results before we go in and do any demo. In the mean time, we're going to go Bug Bomb it today.  'Cause that house is INFESTED with spiders!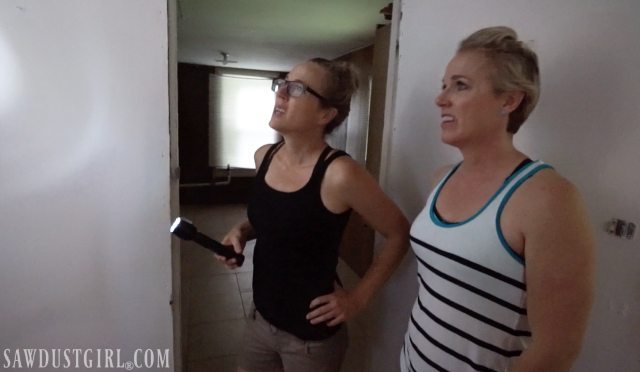 Then we're going to install all the doors in the Jack and Jill bathroom to finish that project finally.  We're really hoping to hear we don't have any asbestos so we can start demo next week.  Hoping but not expecting, because again, the whole "things outside our control"…not always cooperating…  But we'll figure out what to do with whatever we find out!
Read next post, Part 1 of demo days at Calderwood Cottage