I previously demonstrated how to remove baseboards without damaging your walls or trim using a handful of tools. The task is pretty easy either way but using the Trim Puller has proven to be the easiest and fastest way to remove baseboards without damaging drywall.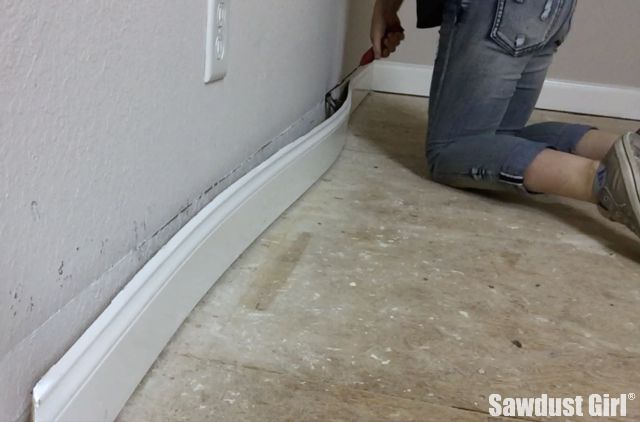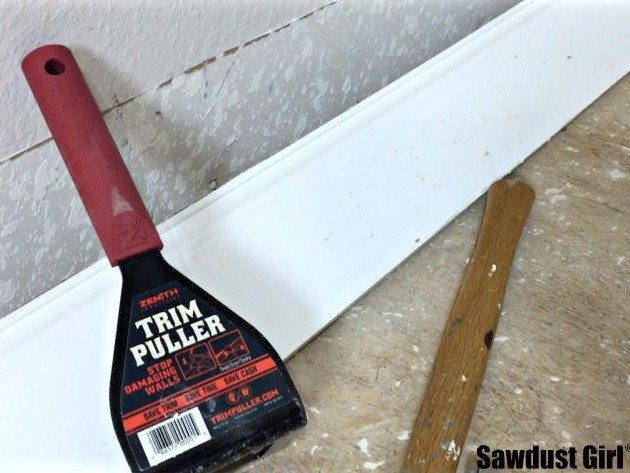 Baseboard Removal using many tools
The old way requires the use of a whole handful of tools as you shimmy along the run of baseboard, pulling the molding away from the wall as you go. And by a whole handful I'm talking:
utility knife
5 in 1 painters tool
hammer
pry bar
a block of wood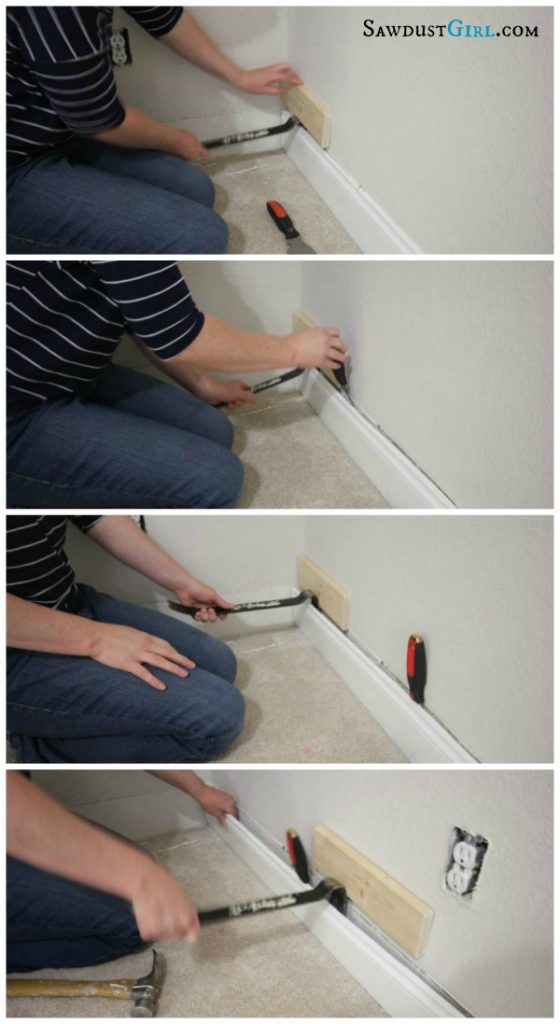 Remove Baseboard with the Trim Puller
Don't get me wrong, Using many tools to remove moulding works just fine. Using the Trim Puller just makes it WAY easier!
The trim puller has a sharp tapered edge doing away with the need for the 5 in 1 painters tool.
It has a wedged center that helps push the baseboard away from the wall
The surface area that contacts the wall is waaay bigger than that on a crowbar or hammer claw so you don't need a block of wood to disperse the pressure.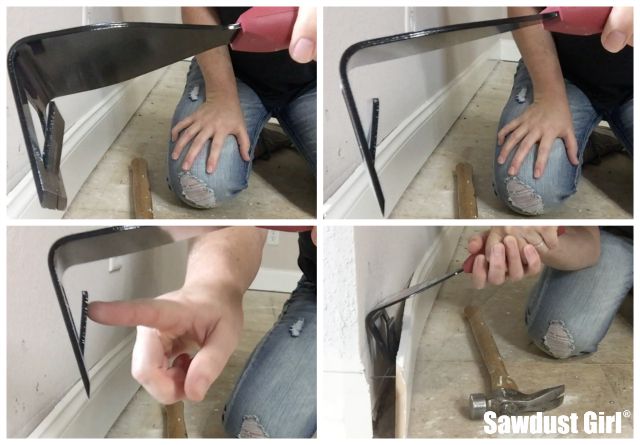 You still need to cut the caulk along the top edge of the baseboard so your drywall paper doesn't tear. In the photo below I initially only cut through the caulk up to the halfway point on my wall and you can see what happened when I pulled the baseboard passed that point. I quickly stopped prying and finished cutting the rest of the caulk before I caused any serious damage.
Cut through the old caulk along the entire length of the old baseboard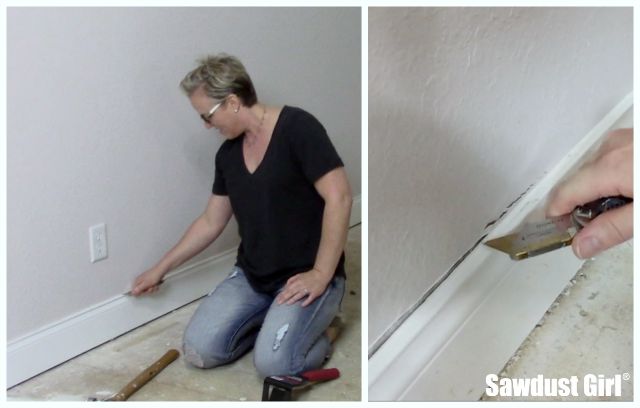 Start the end of the wall so you have at an end joint; either an inside or outside corner. Now you just need the Trim Puller and a hammer to get it started. One whack of the hammer and the Trim Puller slid through the rest of the caulk and down behind the baseboard.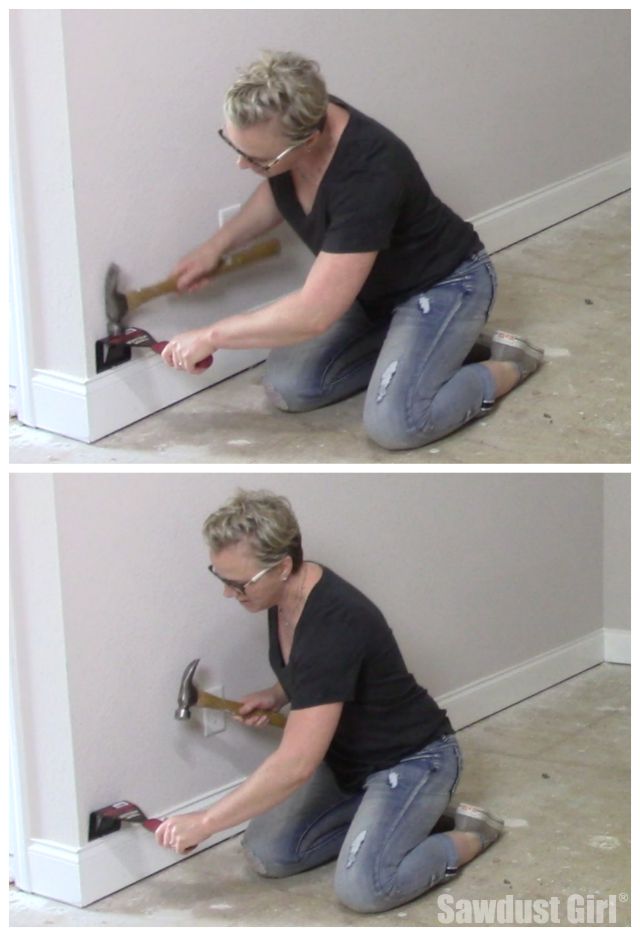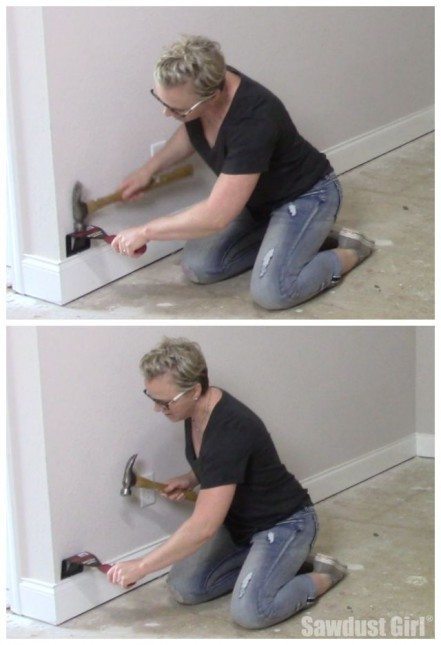 No damage to my baseboard.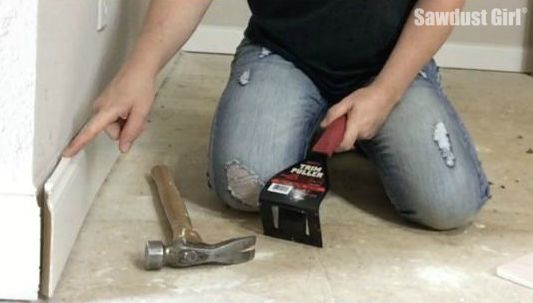 I put a lot of put a lot of pressure onto the trim puller to see if I could bust a hole in my drywall. I couldn't. The surface is wide and flat so it distributes the pressure over a large enough surface to prevent damage. (I'm sure it is possible to cause damage to your drywall in certain situations and circumstances, especially when you're trying to…but I was using above average force for this task and my drywall held.)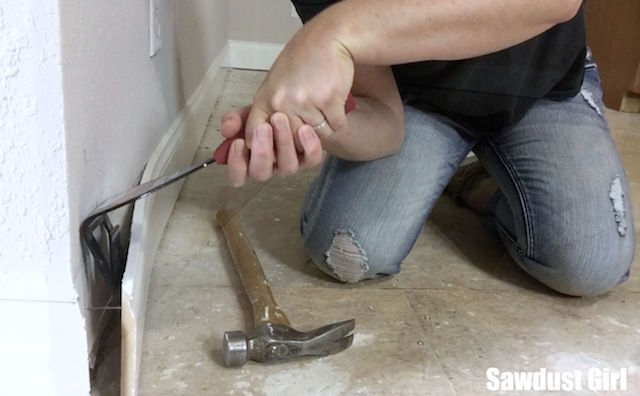 Then I simply moved down the wall prying with the Trim Puller every 8-12″ or so.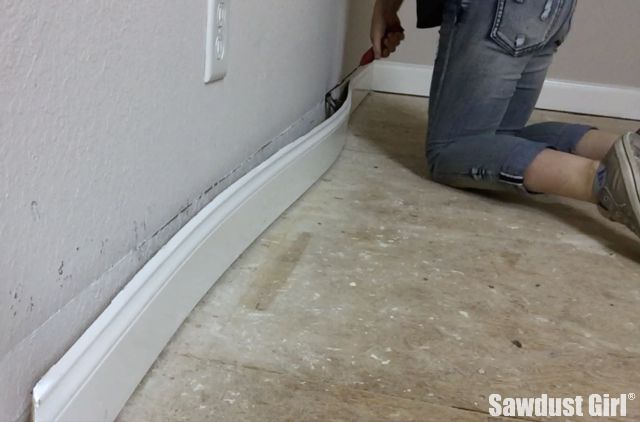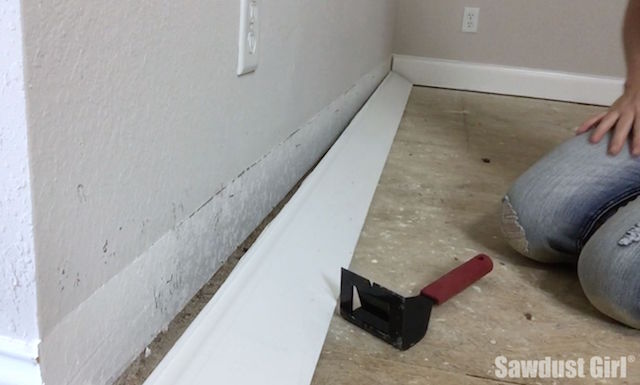 For safety, I always pull the nails out of the old baseboard after it's removed, regardless of whether or not Finishing nails are easily removed with a pair of pliers and you can fill the old nail holes along with the new ones after you reinstall the baseboard.
I consider this as a real "work smarter" tool.