The other day I mentioned how Kristy's new bedroom can transition from a queen sized bed into a built-in reading nook.  Since the bedrooms in Kristy's house are rather small, I wanted to provide her with a multi-use design that could be easily altered in the future to give the room more useable space without having to tear out all Kristy's hard work.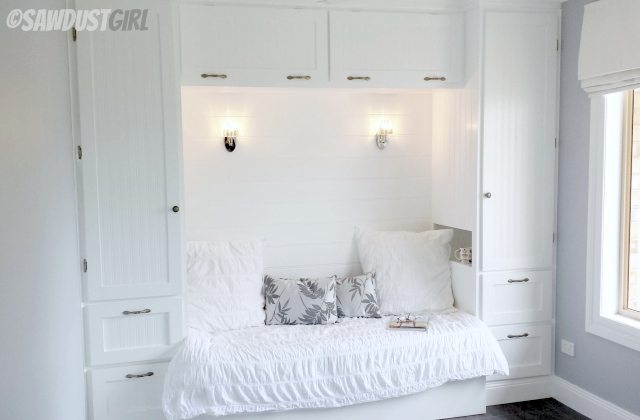 Built-in Reading Nook Set Up
The top of the reading nook bench opens up to reveal a large, sectioned storage box.  There is literally not an inch of wasted space in this built-in.   It's a beautiful, functional space no matter how it is set up.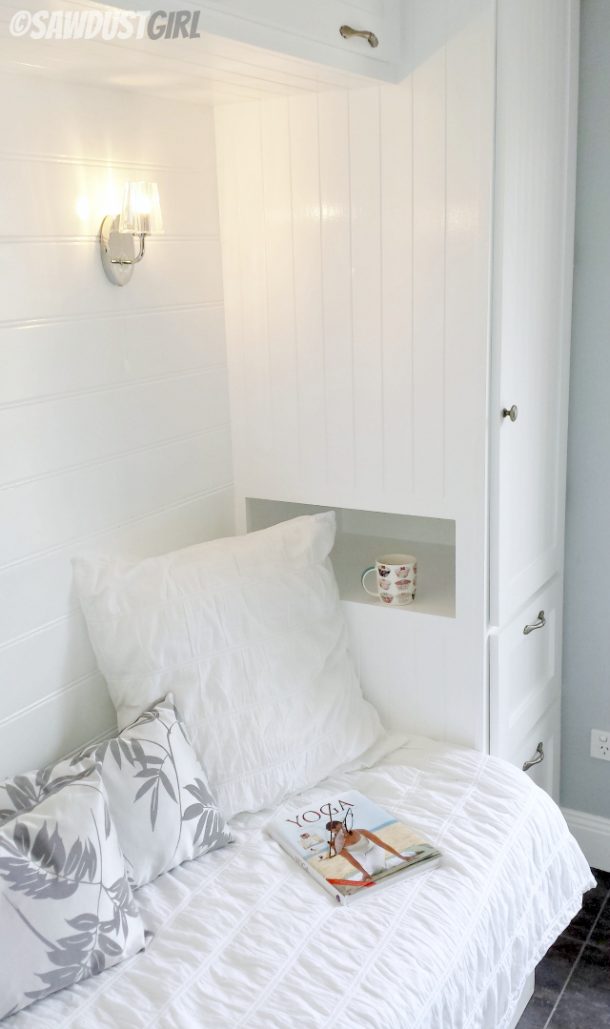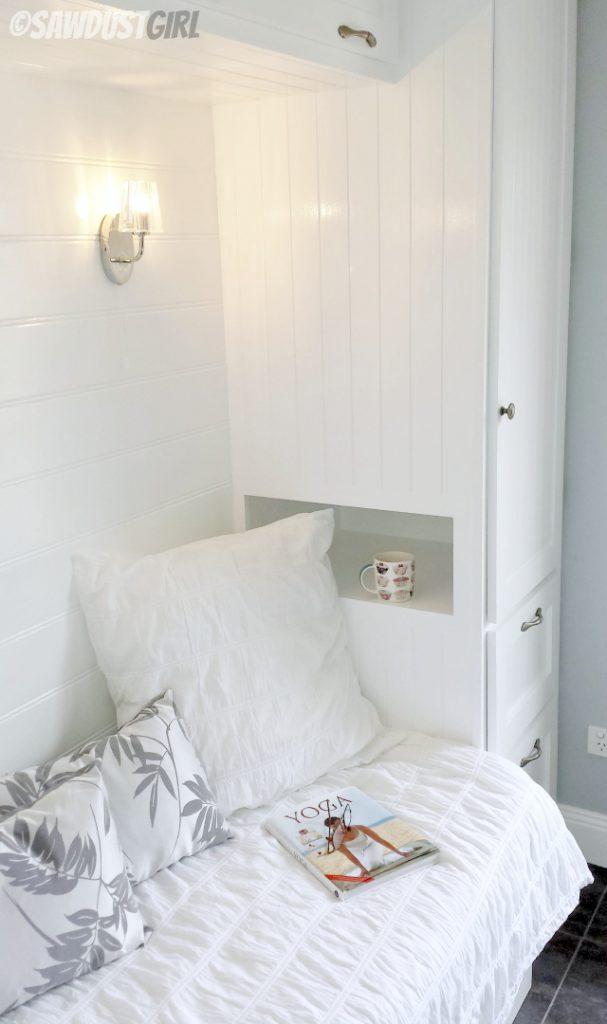 Queen sized bed set up:
The cubbies in the built-in wardrobes serve as a nightstand; a place for books, glasses, a cup of water…whatever.  Each light turns on separately with a pull chain to provide targeted reading light which is especially nice when set up as a bed so one person can read without distributing too much light on the other side of the bed.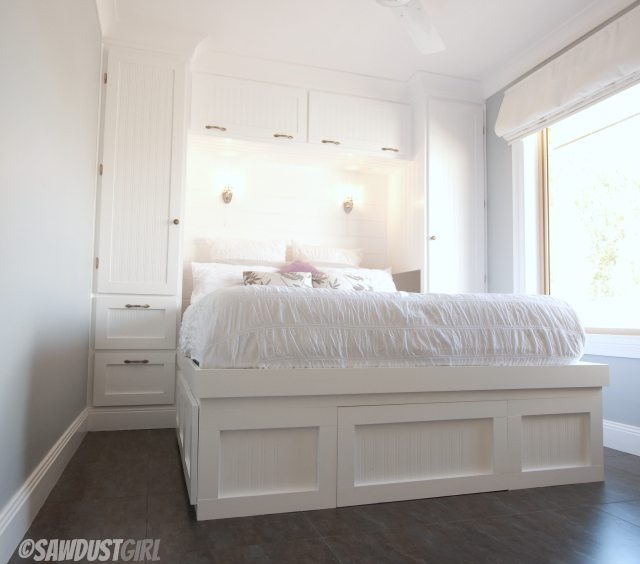 Kristy did an absolutely amazing job building this plan!  It was a labor of love.
I'm glad she made sure to enjoy a few hours of story time with William in the reading nook before they placed all the bed components.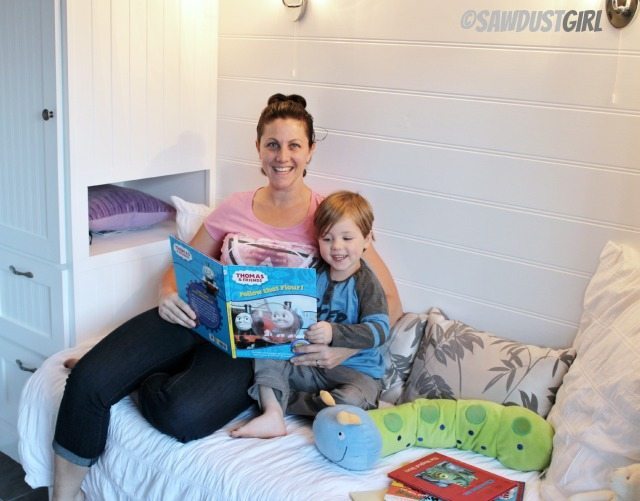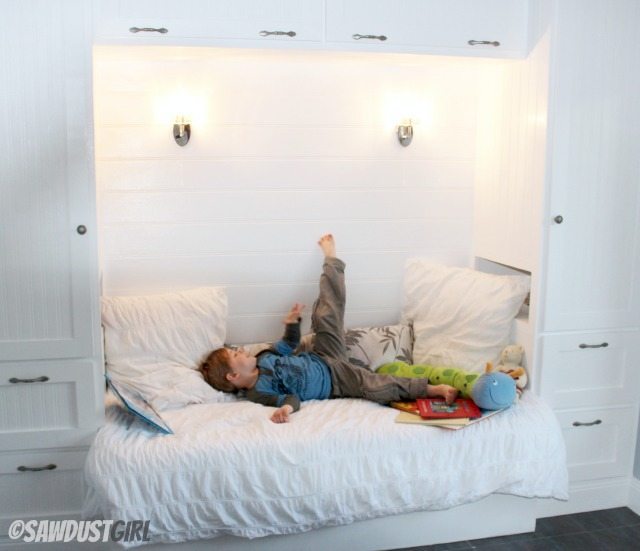 It looks like William loves it!   And so does his dad…
Shane, I think there's an important person missing from your story time!  LOL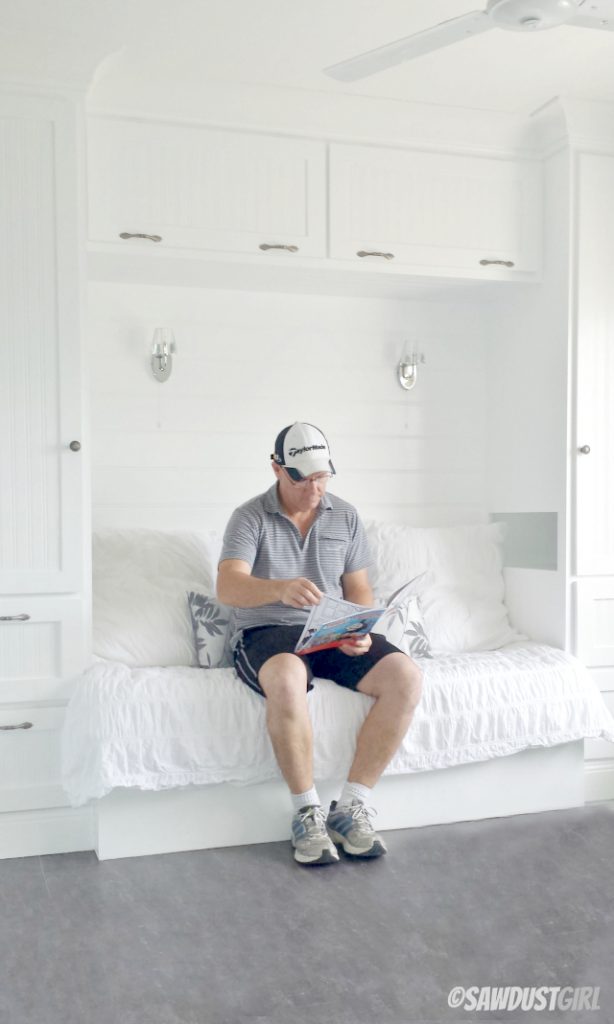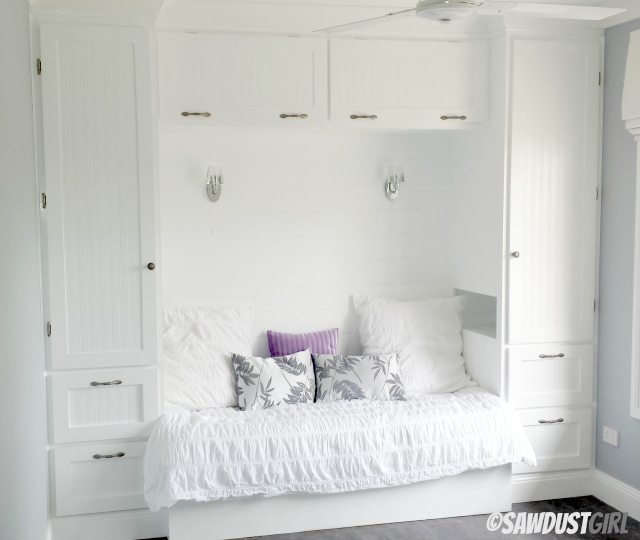 I absolutely love this room.  I could live here.
If only tickets from Knoxville to Australia weren't so dang expensive!
*Catch up on Kristy's previous update posts here if you're just joining us.    One, Two, Three, Four, Five and Six
And you can get the free plans here: