Kristy has transformed her small bedroom into a beautiful spa-like retreat for herself and husband, Shane.  A retreat that is much needed because Kristy has become a real Sawdust SheWoman and is taking on projects all over her entire house!  But let's not get ahead of ourselves, let's finish THIS story before we move on.
Catch up on Kristy's previous update posts here if you're just joining us. One, Two, Three, Four,  and Five.
I am so happy to be writing my final entry for this project because it represents the end of a most challenging, at times angering, but incredibly gratifying experience.  It also means I can share my FABULOUS bedroom with you all and move on to renovate the rest of my house with my new skills and confidence I have gained through this process.
The doors and drawers opened up a whole new "can of worms" for me.  I made quite a few mistakes but learnt from them all.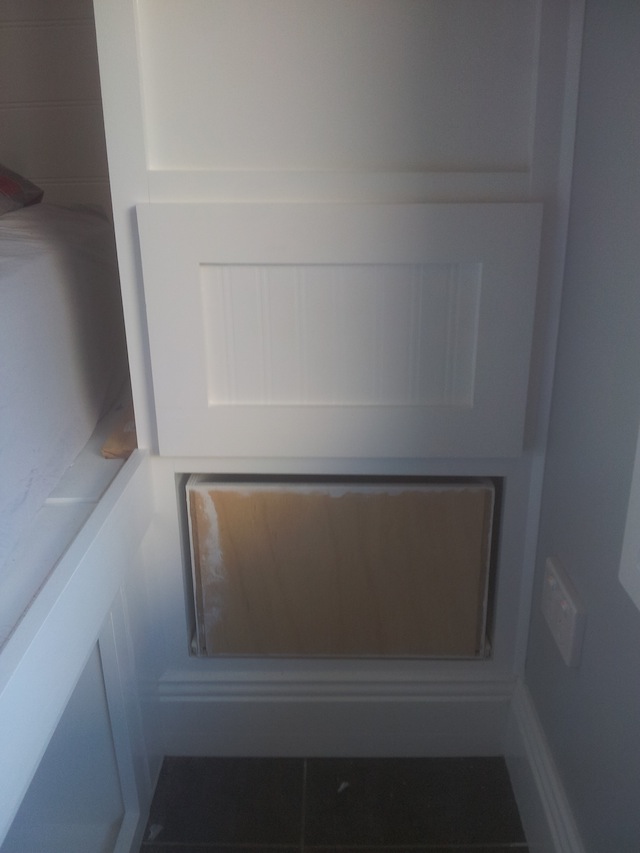 I may have been called a messy builder along the way…shhh don't tell anyone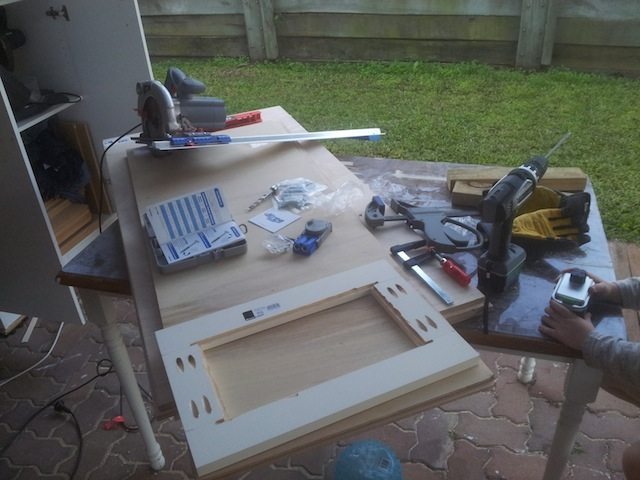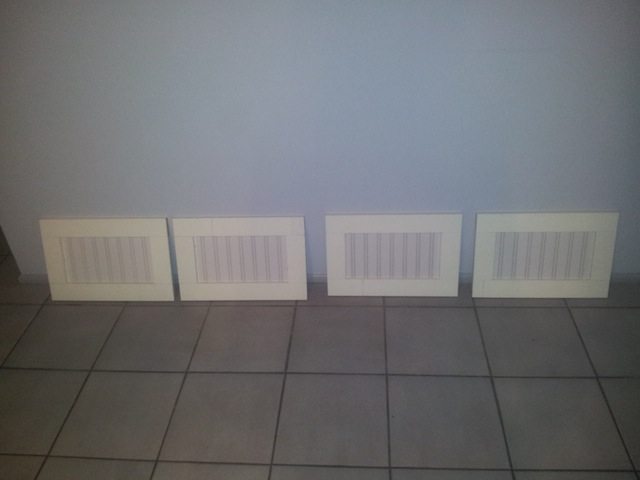 I tried to kid myself into thinking I was finished (mainly because I have a tendency to run out of steam towards the end of something) so I tried to make the top cabinets look like open storage…BUT Sandra was the only person to tell me the brutal truth…."it looks unfinished"…….ummm that's because it IS UNFINISHED Sandra (confession I was just tired)! Thank the universe for Sawdust Girl, she does not let us apprentices get away with anything!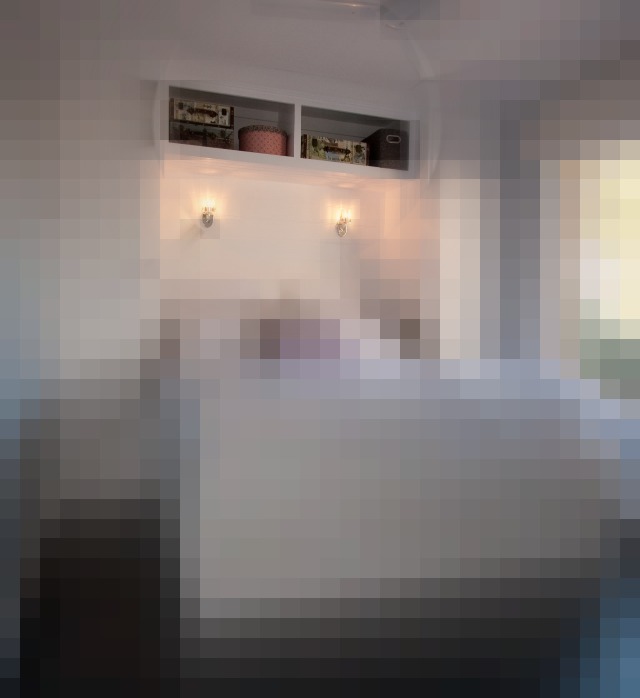 Surprisingly I whipped the last two doors up in a couple of hours and got them up as quick as I could so I could REALLY be finished and what I difference it made!  To be continued… Part 6, the REVEAL!