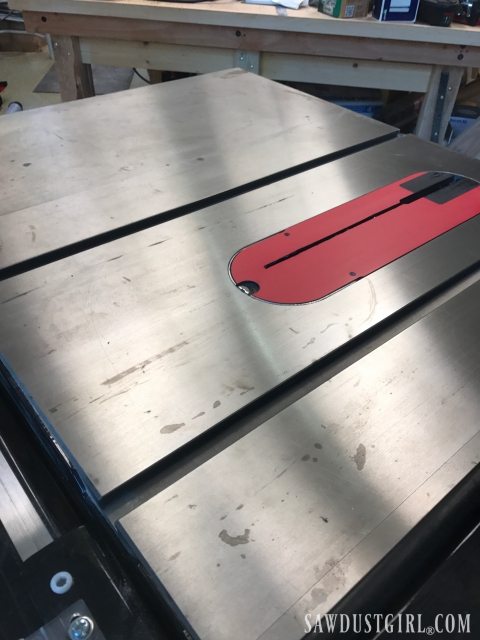 Today I'm showing you how to remove rust from tools.  One way to do it anyway.  The other day I took some time to clean my table saw.  I asked my Instagram community about their cleaning rituals– and there were a lot of products I'd never heard of.  Check out that post if you want to see all the other suggested products.  The vast majority of commenters use WD-40 and an abrasive scrubber.  That's what I use.  It's cheap, readily available, and effective.

How to Remove Rust from Tools
saturate steel top tools with WD-40
let it sit for about 10 minutes
scrub with 00 steel wool or an abrasive pad
wipe and repeat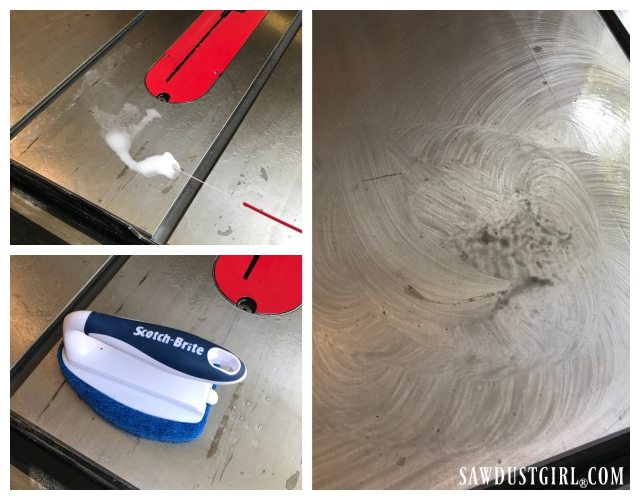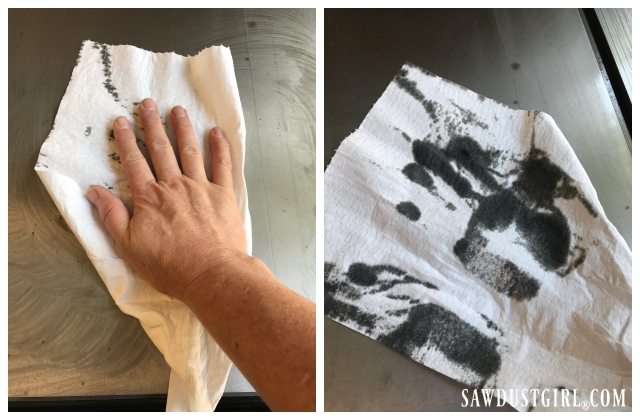 Depending on how bad the tool is, you may need to let the oil longer or use a power sander.  I was able to get my table saw smooth to the touch by scrubbing by hand.  However, there were still some visible blemishes that I wanted to remove.  I don't have the patience to let the WD-40 sit for a couple hours so I brought in a power sander.  I removed my blade insert before power sanding.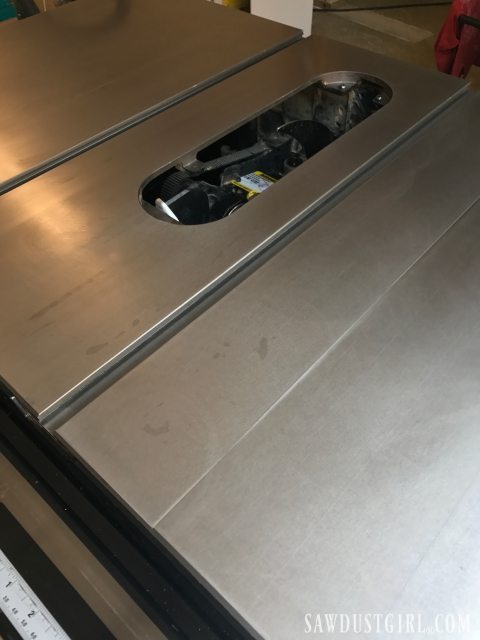 I went over the entire table top with a ROS (random orbital sander) using 600 grit sandpaper and more WD-40.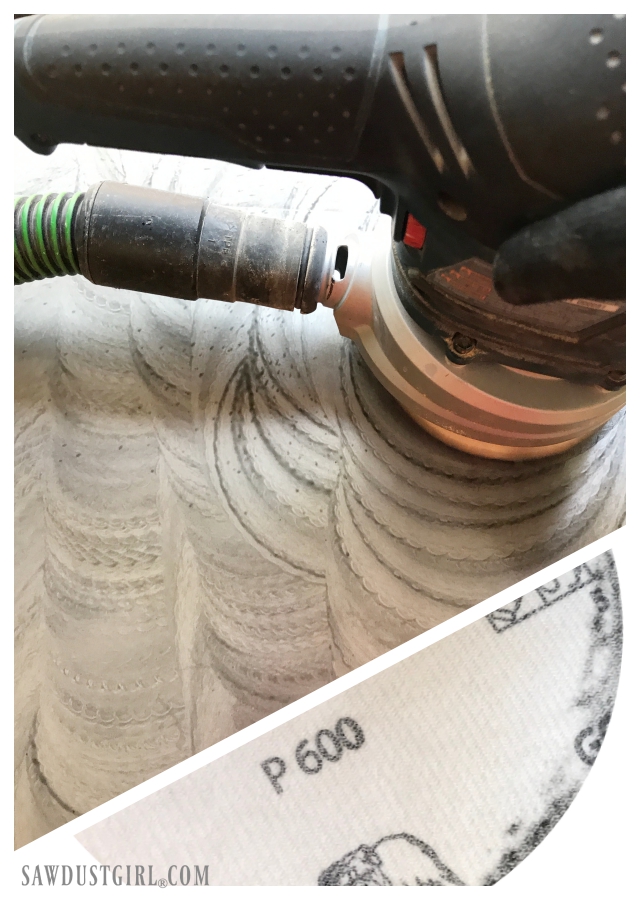 That did the trick!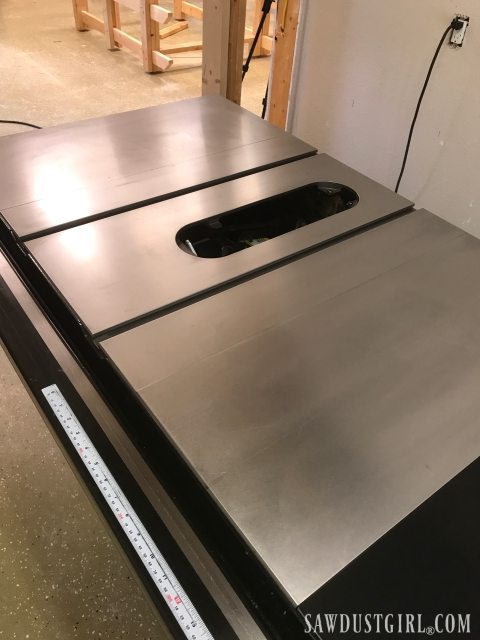 Next, I coat my freshly cleaned steep top tools with T-9, a waterproof lubricant.  Let that dry, then buff.  An alternative to T-9 is Renasainse Wax.  Either can be recoated frequently.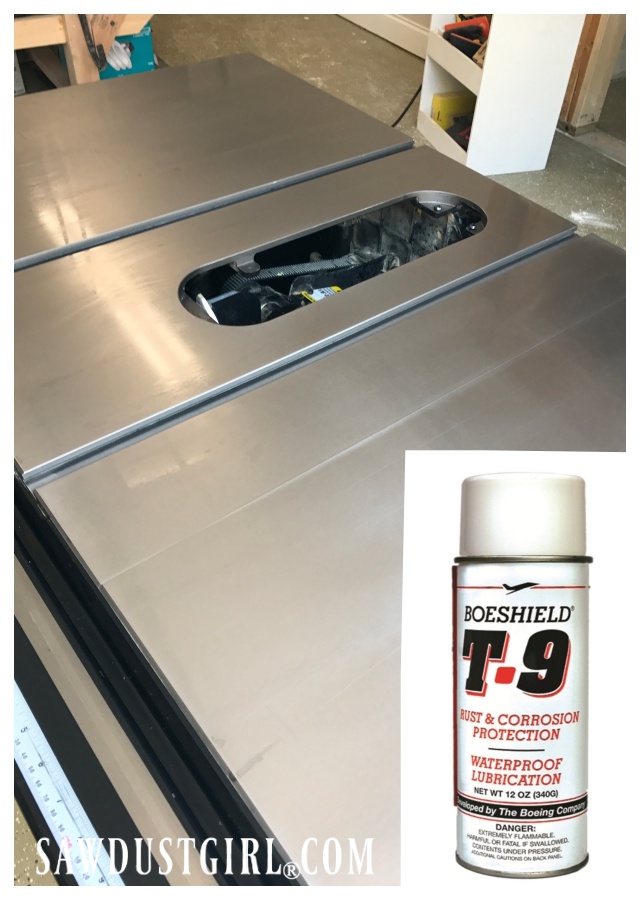 Keeping steel top tools polished helps material slide much more easily as well as helping the tool stay clean.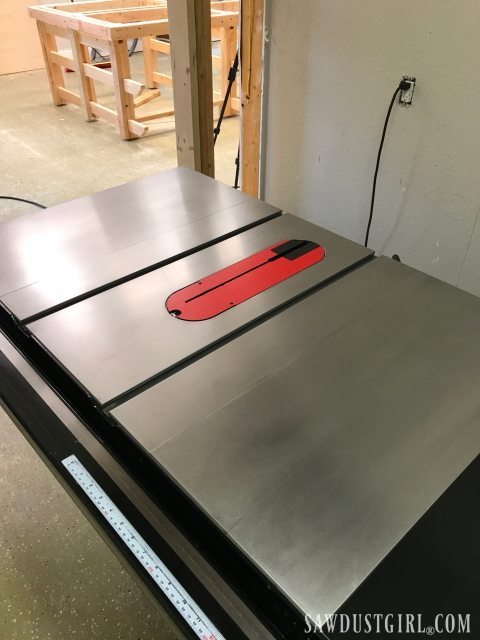 I should really make it a weekly ritual.  My table saw looks practically new again after dedicating an hour to cleaning and polishing.  If I polished it weekly it would take 10 minutes and wouldn't get so bad that it would again require an hour.  It's a good time investment and one I should really take.  After all, my steel top tools were pretty big monetary investments that I made in my shop.  I should really take good care of them to help them last longer and work better!


Related Posts