Today I'm sharing the plans for the bookshelf base that flanks the window seat bench in Robin's playroom. These base cabinets can stand alone. Or you can top them with a Bookshelf. If you're interested in seeing this collection being built, read all of Robin's Sawdust Diaries here:  Part 1, Part 2, Part 3, and Part 4 and the Reveal.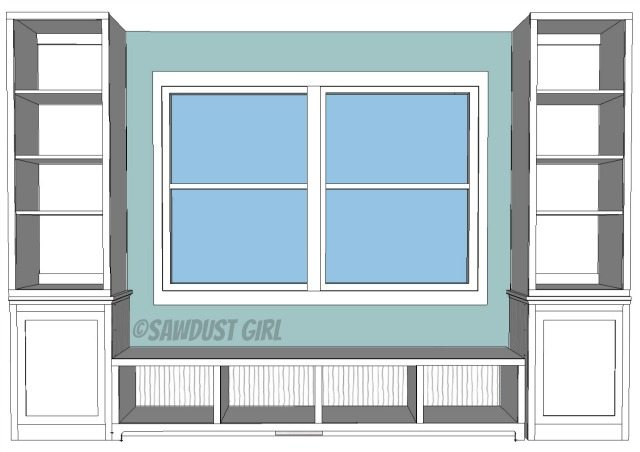 Robin Collection Bookshelf Base
Materials
3/4″ plywood
1 3/4″ wood screws
1×2 and 1×3 Poplar
1 1/4″ pocket screws
Step 1 – Build Base
Use wood screws to build base.
The face frame will leave room to add 1/4″ side panel which will hide screws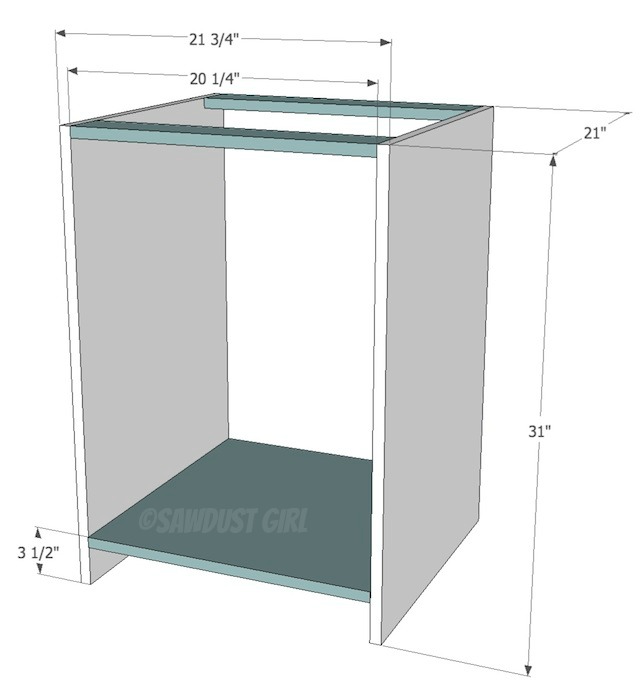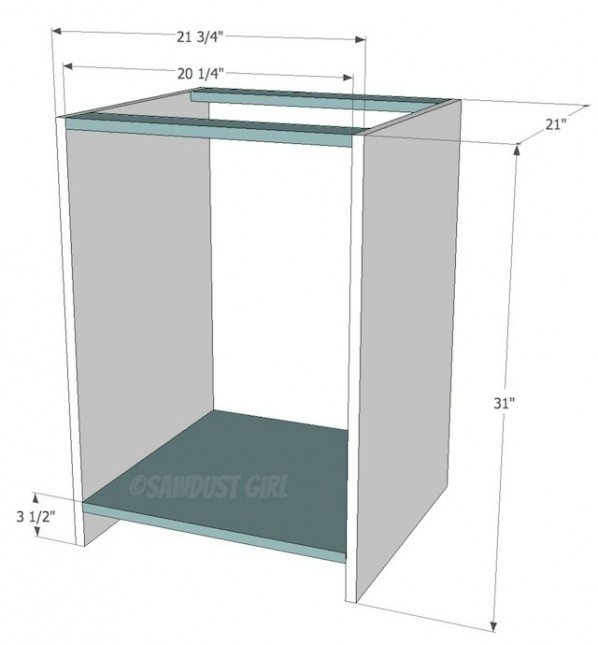 Step 2 – add back cleat (plywood)
Use pocket hole screws on back to attach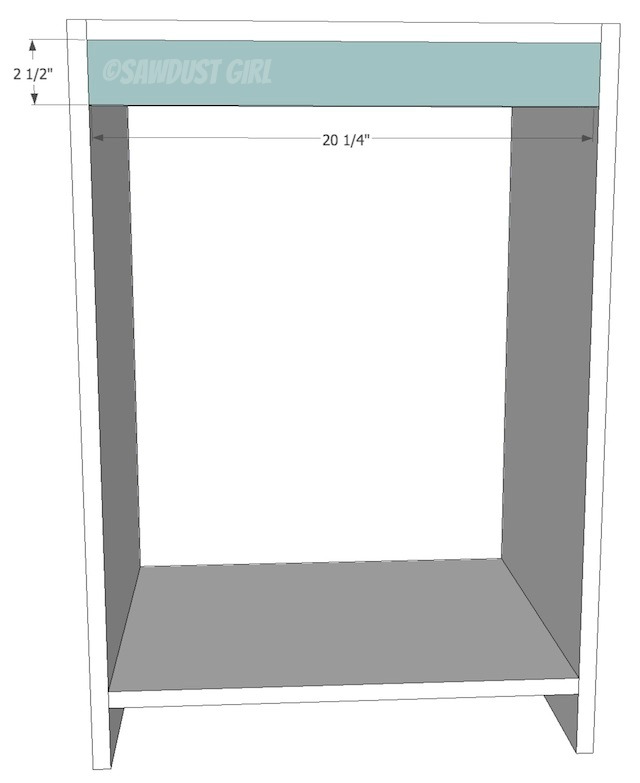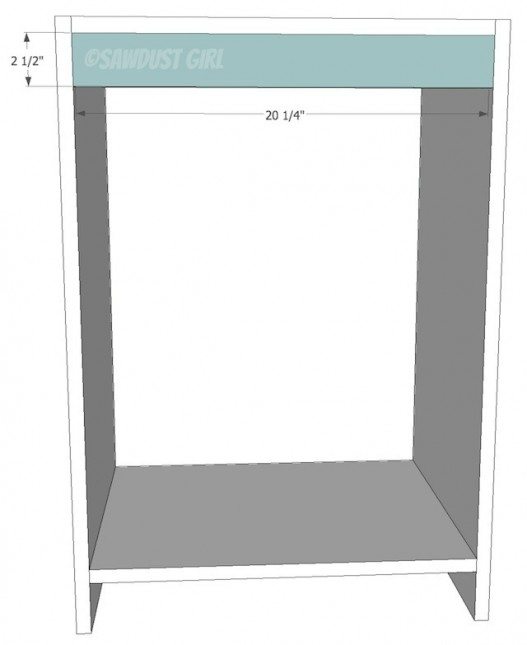 Step 3 — Attach back
Square up and staple, nail or screw through back into sides, cleats and bottom shelf.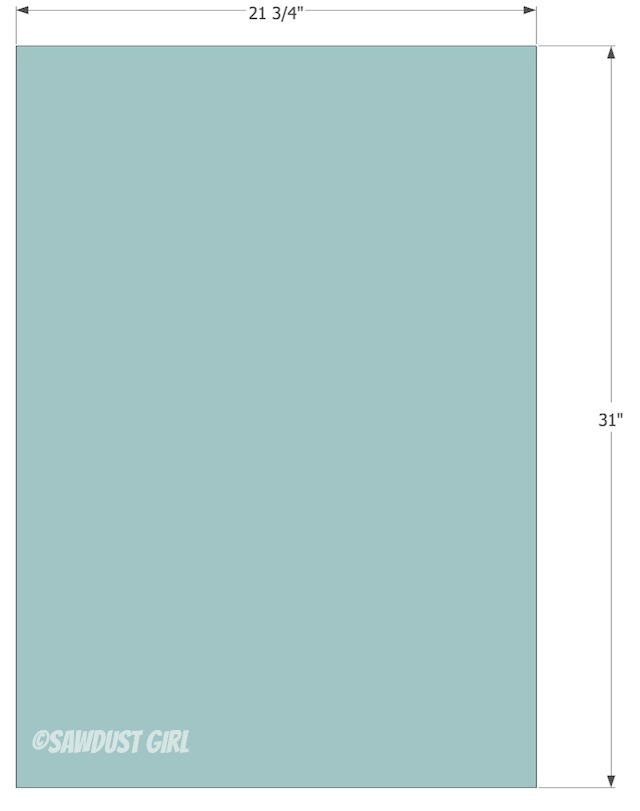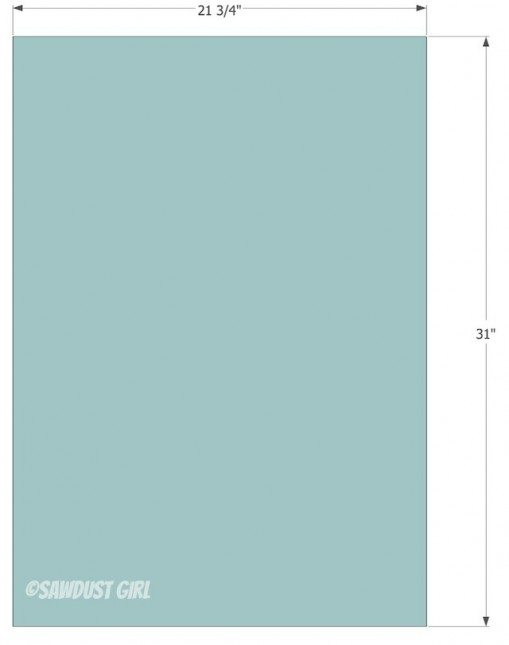 Step 4:  Faceframe Option 1
Option 1 takes face frame all the way to the floor so you can take your baseboard over it.  Adjust bottom shelf and bottom face frame rail so they are above your baseboard.
Build and attach with pocket hole screws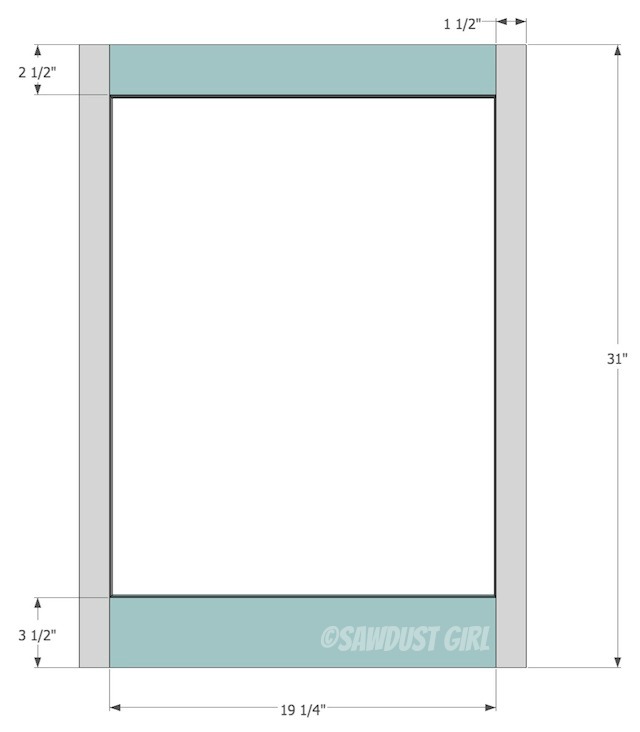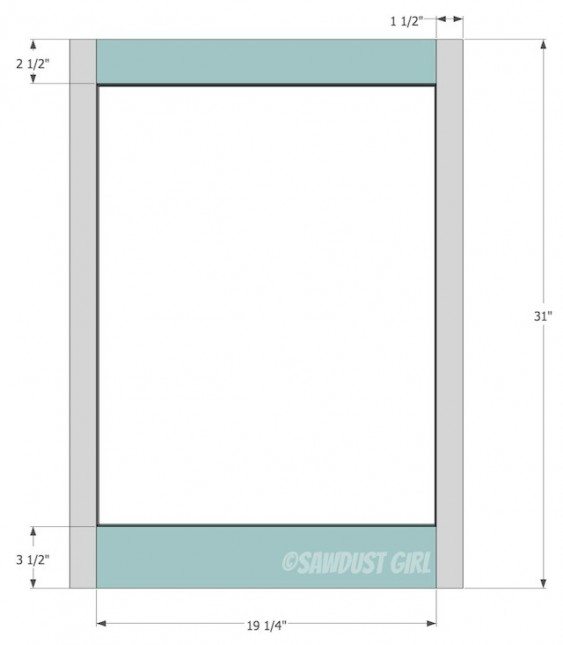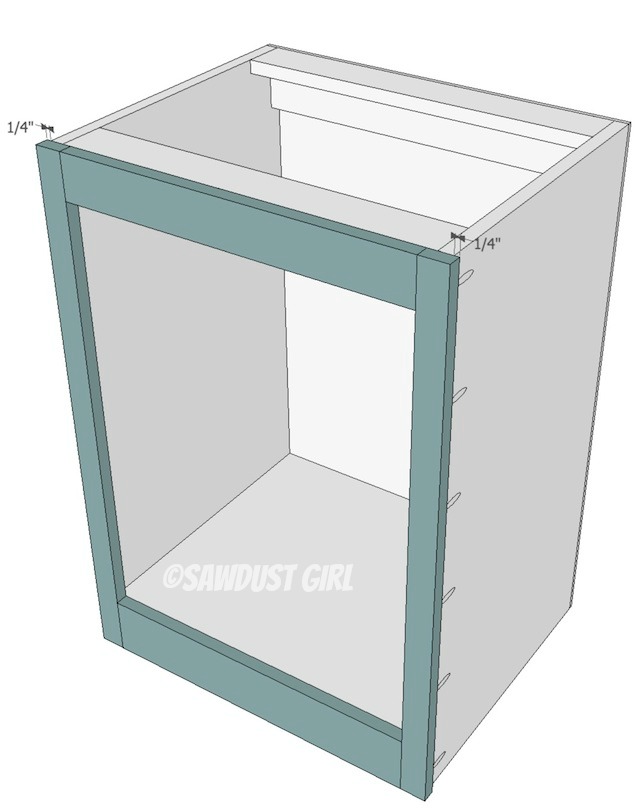 Step 4:  Faceframe Option 2
Option 2 is allows for a kick plate which could house a vent if you happen to have one in the location where this bookshelf will sit.
Use pocket hole screws to build and attach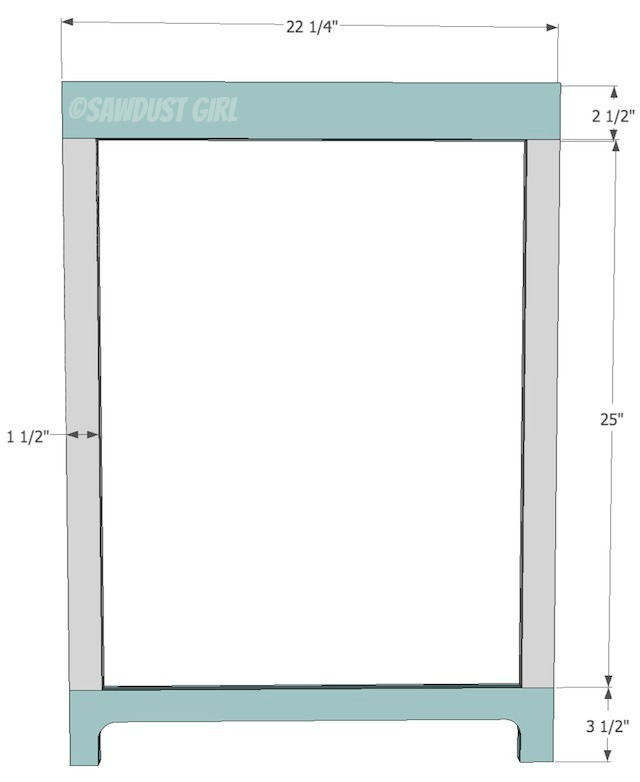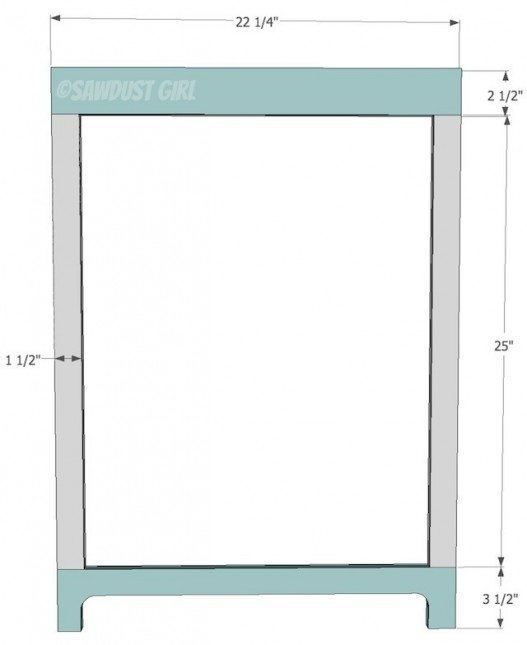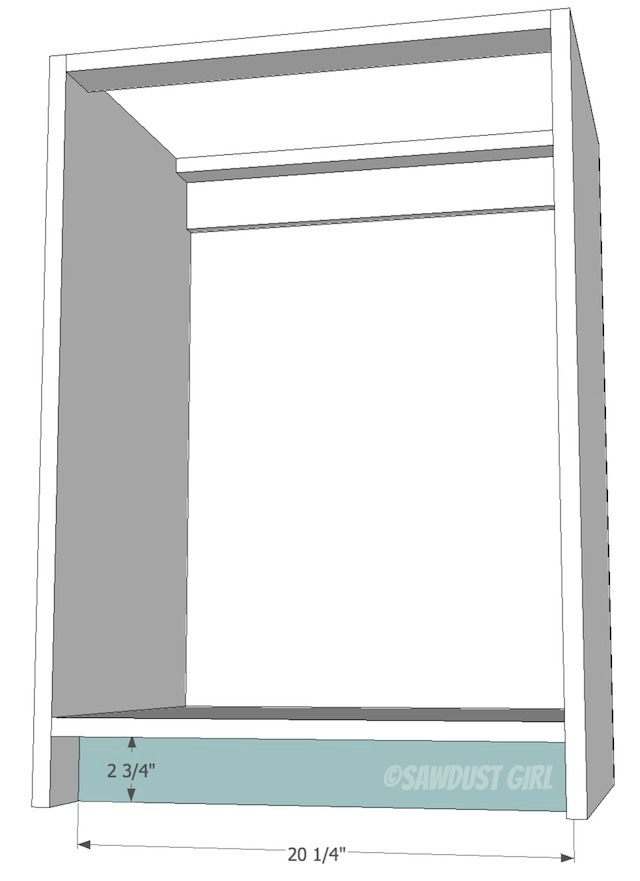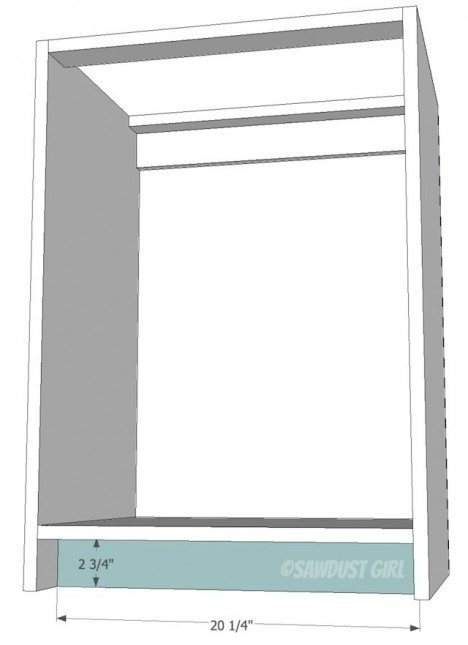 Step 5: Attach side panel, top and moulding
If the bookshelf sits against a wall, cover the visible side with a 1/4″ panel and butt the moulding against the wall.
If using a cove moulding or another moulding under the top, you'll want to pick out that moulding before cutting your top piece.  You'll want to make sure the top is cut large enough to cover the top surface of your specific moulding.
Choose a top:  if using plywood, you'll want to cover the edge of the plywood with a 3/4″ thick moulding.  If using MDF the edge can look good painted if you sand well.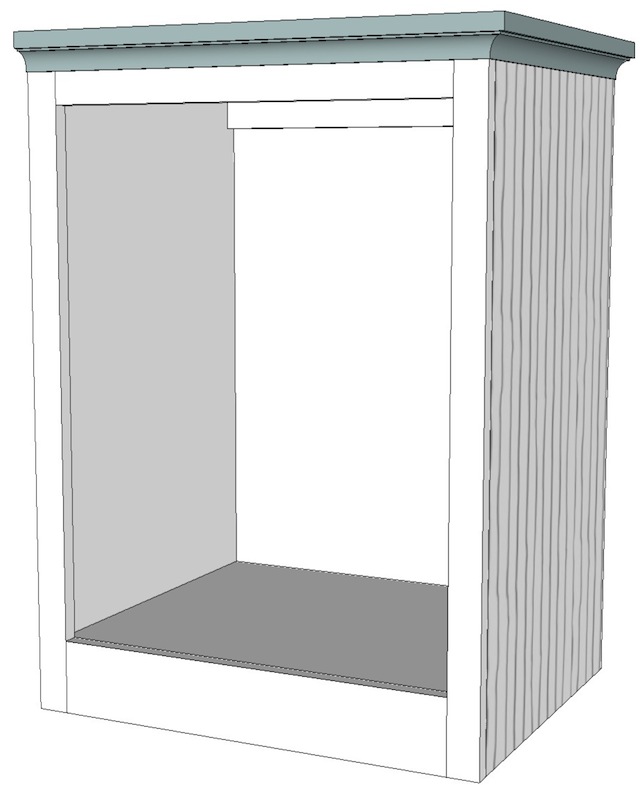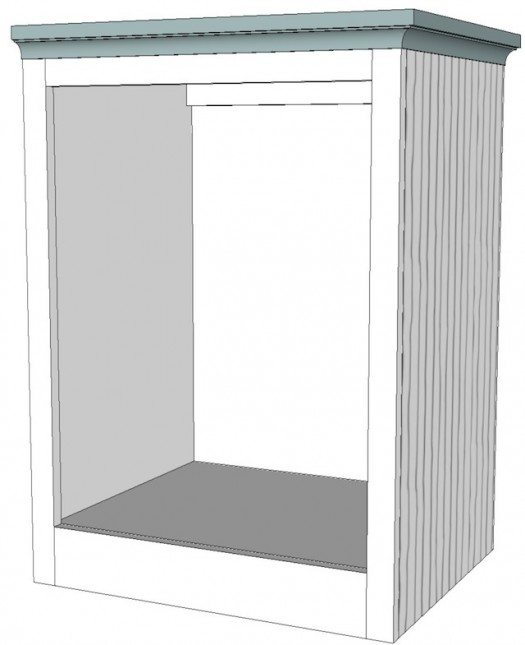 Step 6:  Door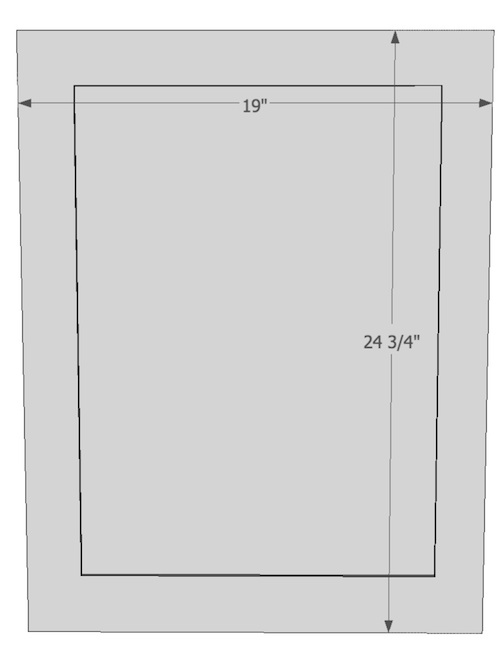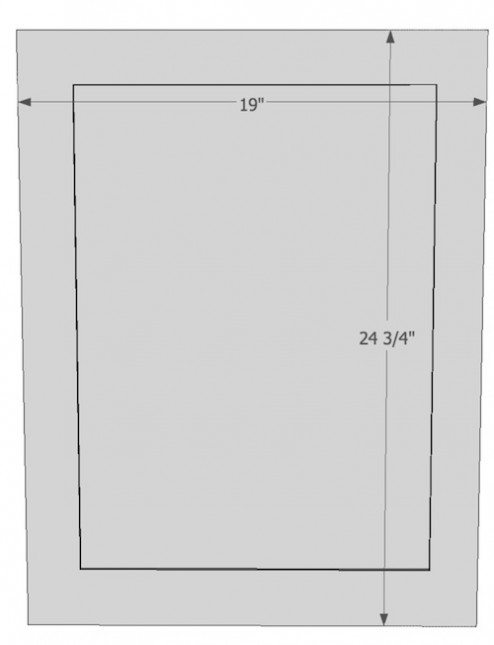 Refer to posts in Cabinet Making 101 for building tips and tricks.  You can also see all of Robin's Sawdust Diaries to see how her project turned out.
Get the other free plans for the "Robin Collection" built-ins here:
And check out all my other free woodworking plans.