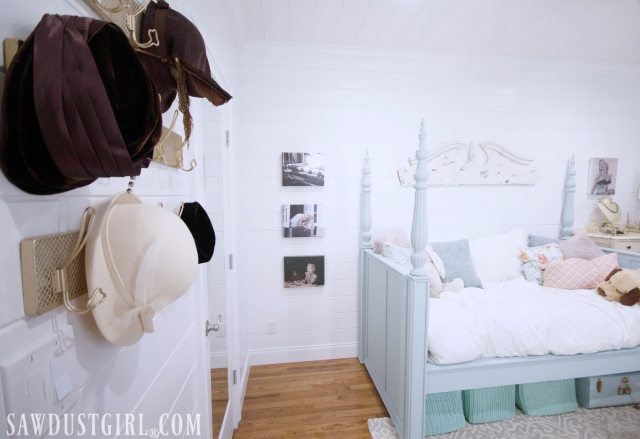 Madison's pretty bedroom re-do is complete!  Decorating this small bedroom was a challenge so we made the most of every inch of space by using beautiful and functional decor.  Upcycling Madison's old daybed was a great choice for this small bedroom.  It has a small footprint but big impact and lots of space underneath for functional storage.  The custom wall decor fills the empty space above her bed.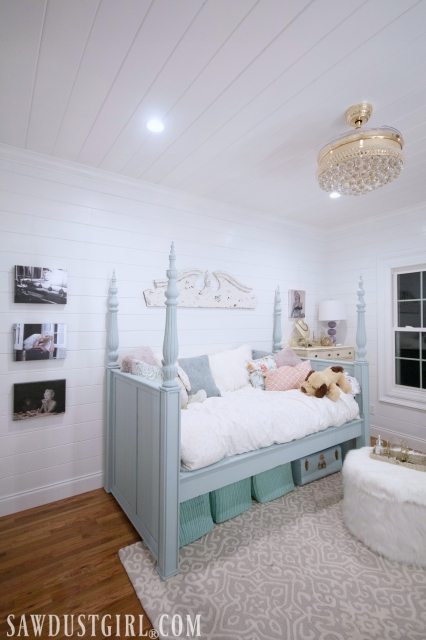 Two of our favorite accessories are the chandelier ceiling fan and the shoe storage ottoman.  Madison and I call it "The Fluff".  We found that at Home Goods.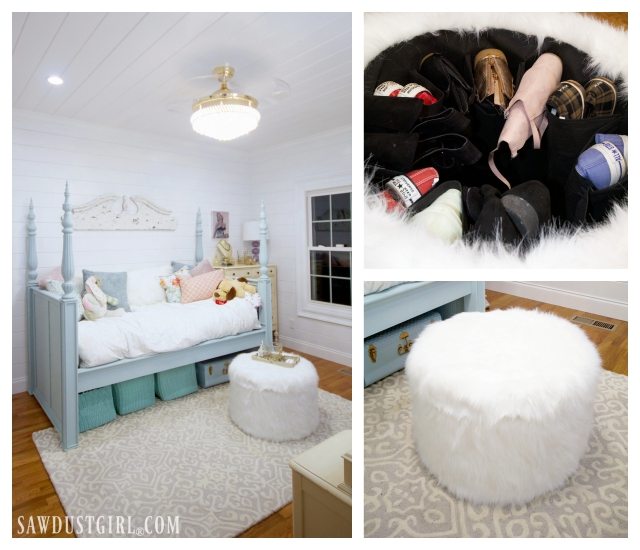 The ceiling fan is probably the biggest surprise in the room.  It looks like a chandelier when the fan is not on.  The clear acrylic blades fold up and out of sight.  When you turn it on, they unfold!  It's the coolest thing ever!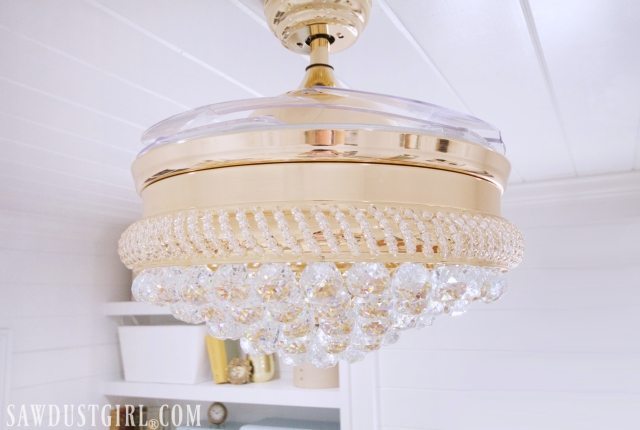 And it's all controlled with a remote which Madison keeps on a pretty tray on The Poof.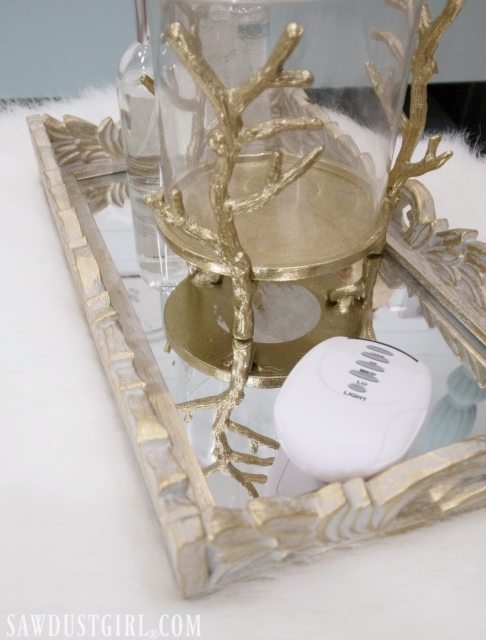 Is it not absolutely gorgeous!?!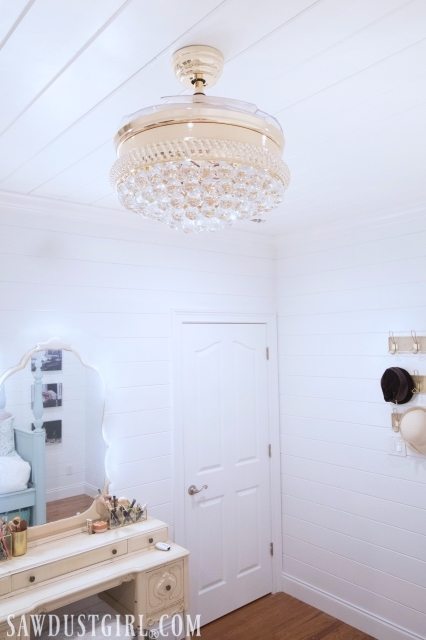 Next up is the vanity that we found at an antique store and zhuzhed a bit to make it perfect.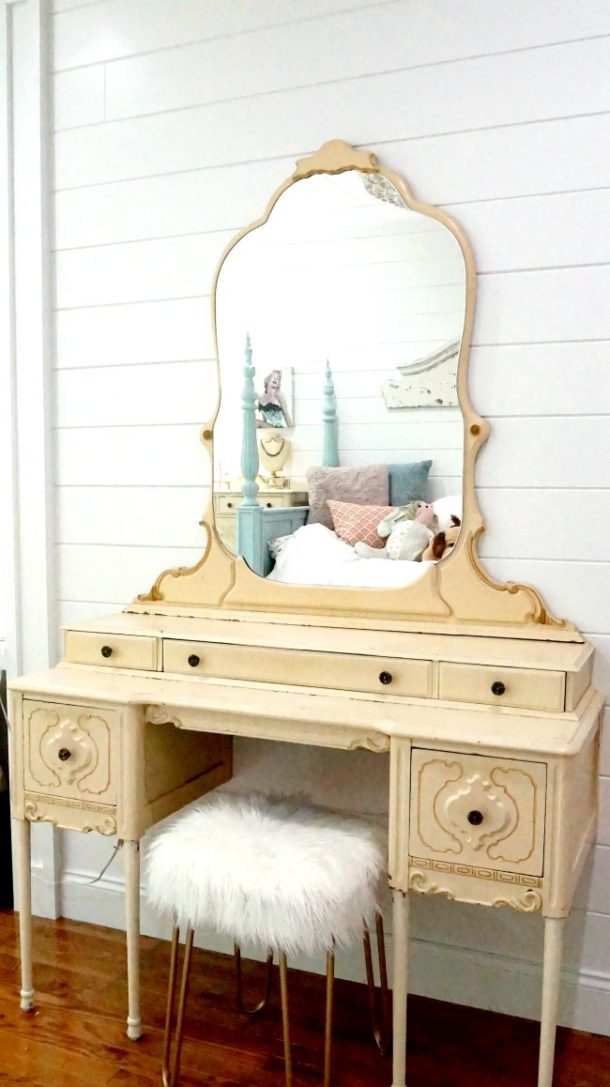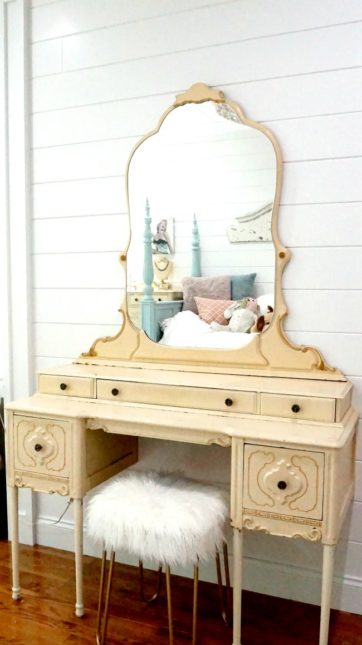 Madison was really going for a "retro glam" room.  We found the perfect hooks for her collection of vintage hats.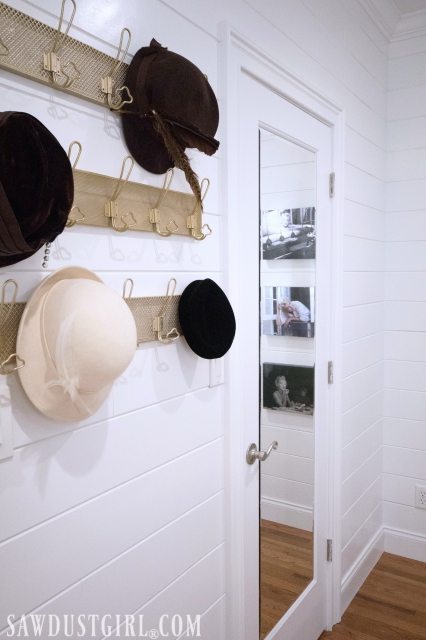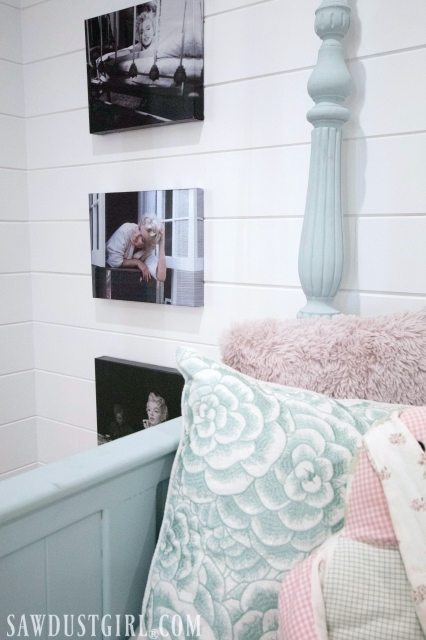 We found some perfect storage accessories for her built-in desk and bookshelves.  We needed functional storage but Madison wanted it to blend in and not detract from the pretty bedroom decor.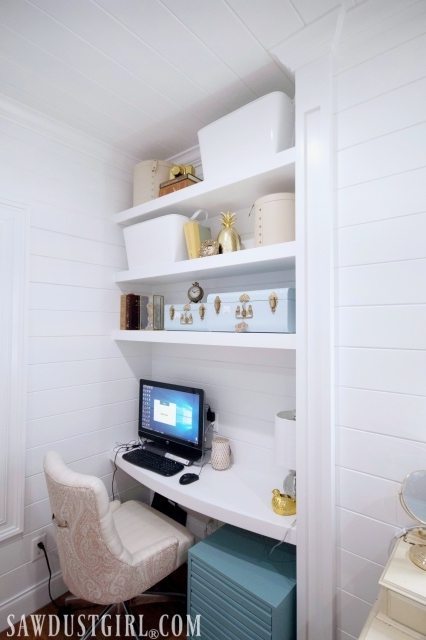 We found leather hat boxes, and some metal luggage containers that were the perfect shade of blue.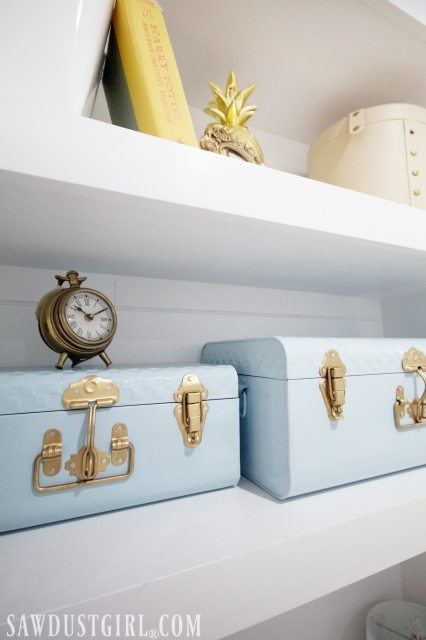 There was a set of three so I bought all of them.  The largest is too big for the shelves but fits nicely under her bed.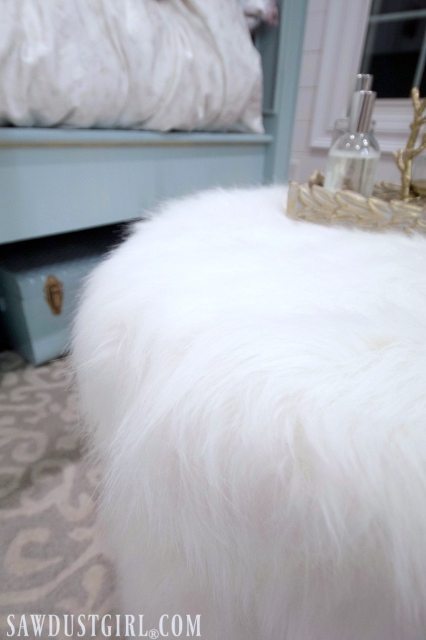 We found a bunch of accessories on various shopping trips to random stores.  This pretty bedroom makes Madison's heart so happy!  It turned out better than I planned and now she's threatening to never move out.  (Which might have been my plan all along!)