Probably the biggest improvement that's been made to my new workshop is the installation of the new HVAC systems. In all 7 of the houses Wes and I have purchased and lived in, we've only ever needed to schedule maintenance for the existing HVAC units. The process of choosing a whole new system for my workshop building was eye opening. This post is sponsored by Trane.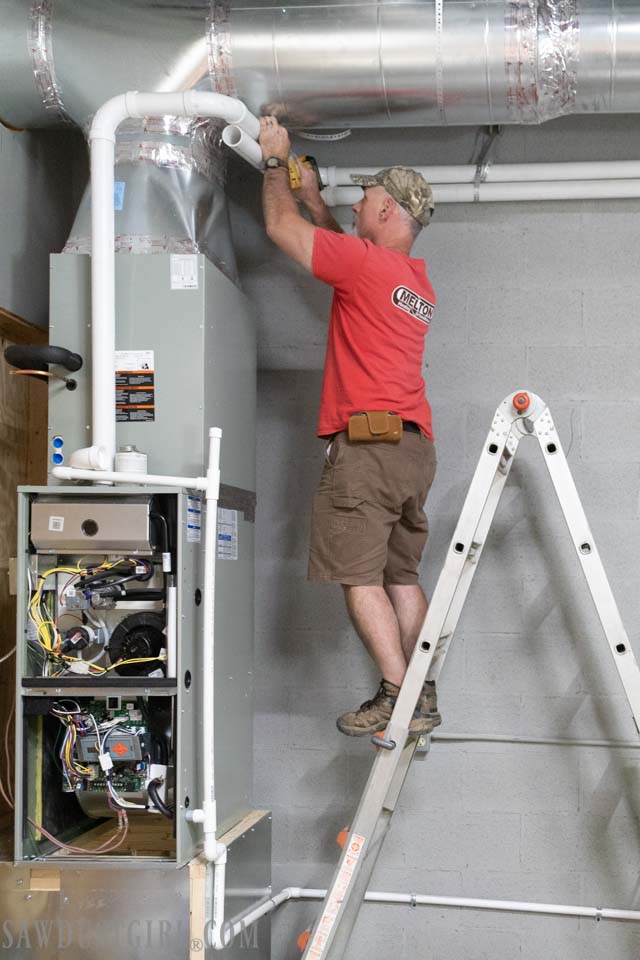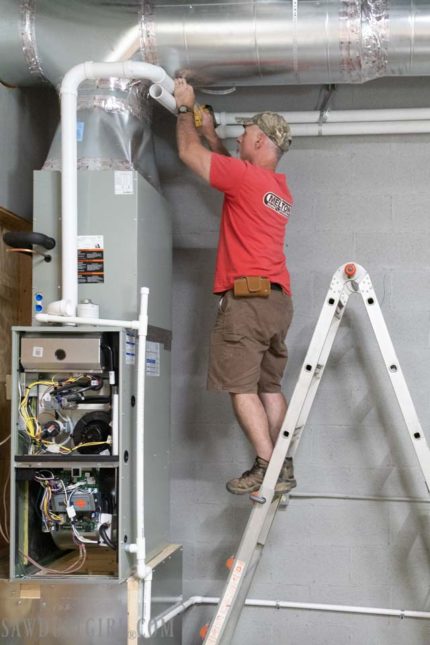 Choosing an HVAC system
I knew HVAC was more complicated than what 'meets the eye'. However, I didn't know how much I didn't know…until I spent time walking multiple HVAC pros through my building while discussing my heating and cooling needs.
There are multiple product options that work together to heat and cool your air with varying degrees of efficiency, including SEER and AFUE.
You've got:
air conditioners
air handlers
furnaces
heat pumps
coils.
The climate where you live will also be an important factor in selecting the right HVAC equipment. There's also a lot to understand beyond the scope of selecting the right equipment. Proper ducting plays an important role in efficiently delivering conditioned air to your building.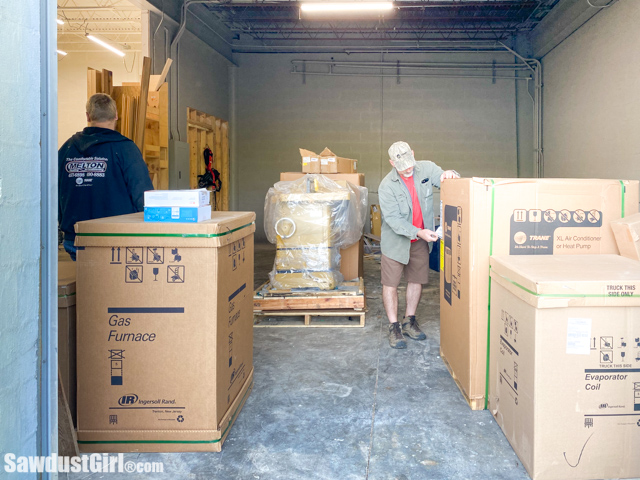 You don't want to buy a system that is too large or too small for your home because your energy savings and performance will suffer. It's important to make sure you are purchasing a unit that suits your needs without being excessive to ensure you get the most bang for your buck.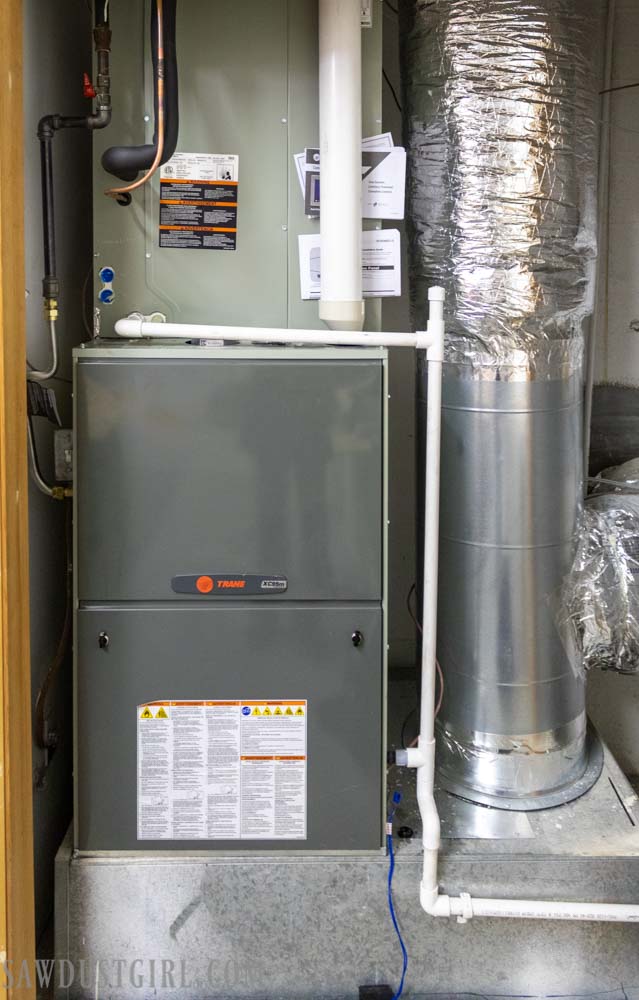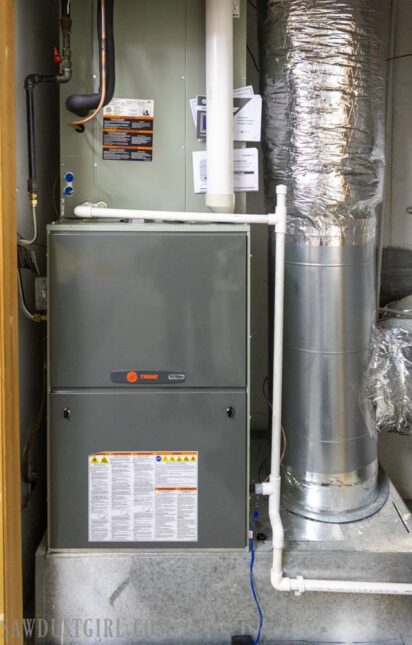 If your system is too large, it will cool/heat your house TOO quickly because it will reach the desired temperature before it can remove sufficient moisture from the air. This causes you to feel sticky and uncomfortable in the summer. In addition, the stress caused from short-cycling (aka too many starts and stops) will increase your bills and also cause your machine to not last as long. It is actually a common problem for houses to have machines that are too large, primarily because people just don't know enough about them.
Trane Comfort Specialist
I had 5 different companies come out to evaluate the building and bid on the job. It was an interesting experience because every single bid was different in every possible way. Not just in cost, but in the whole concept of delivering conditioned air to my building. The most contrasting aspect of all of the differing bids was the process each person took to get to their recommendation. Most of them simply walked through the building and came up with a plan, on the spot, just from eyeballing it.
I was really impressed with two of the companies. Both of them were Trane Comfort Specialists, a special designation Trane awards its most qualified HVAC dealers.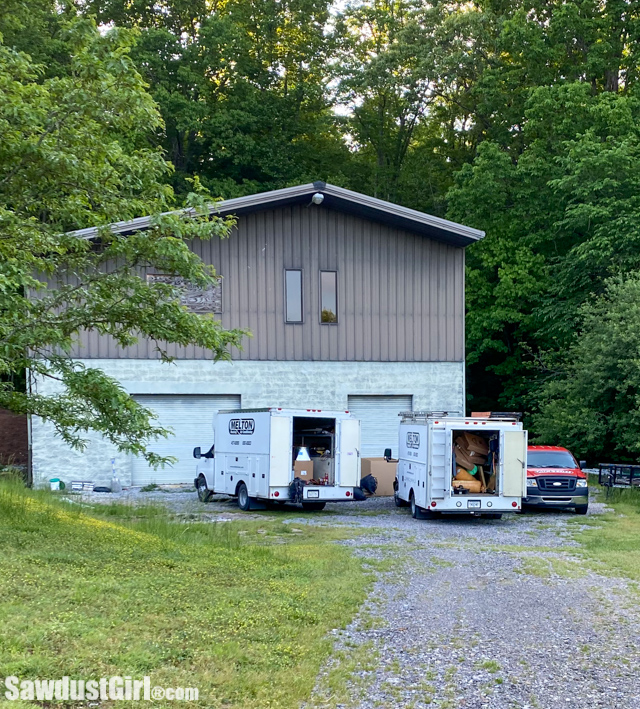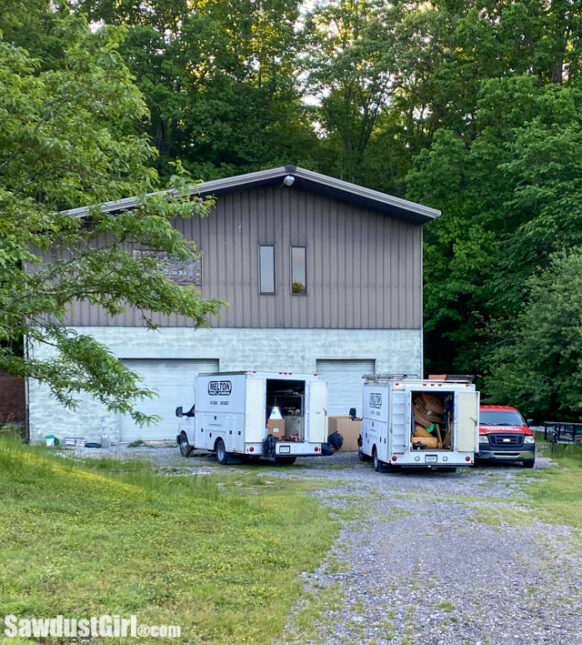 Trane Comfort Specialists are independent Trane dealers who are committed to being the best in installation, service, customer satisfaction, and employee training. They can perform routine maintenance, system servicing, emergency assistance, new system estimates, and air quality evaluations. They're people who you can trust to provide you with the best service when dealing with your HVAC.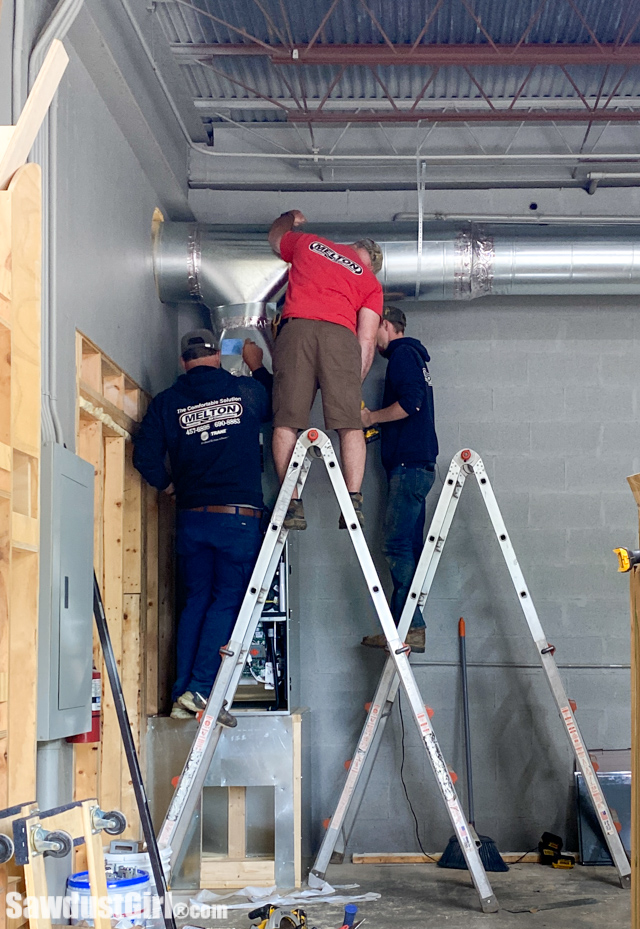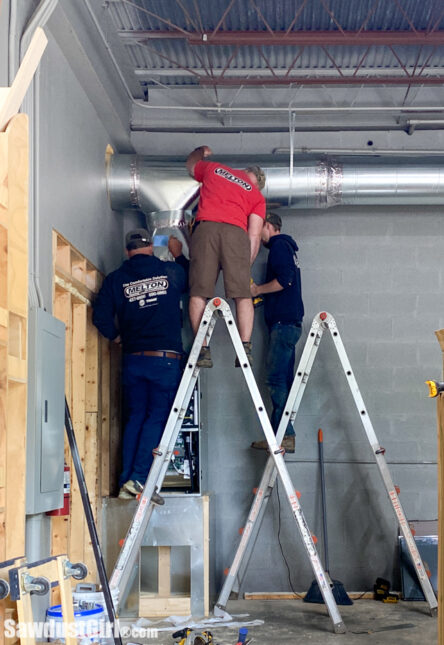 I appreciated the amount of information they took in and the questions they asked me about my space and needs before making any recommendations. They measured each room and drew out the floor plan of the whole building. Then, they took that information back to their office and "engineered" an HVAC plan for my building. They determined the correct size and configuration of products as well as ductwork. Then they provided me with multiple options at various price points. The process of choosing an HVAC system with a TCS was much more informative and collaborative than it was with any of the other 3 companies that gave me quotes.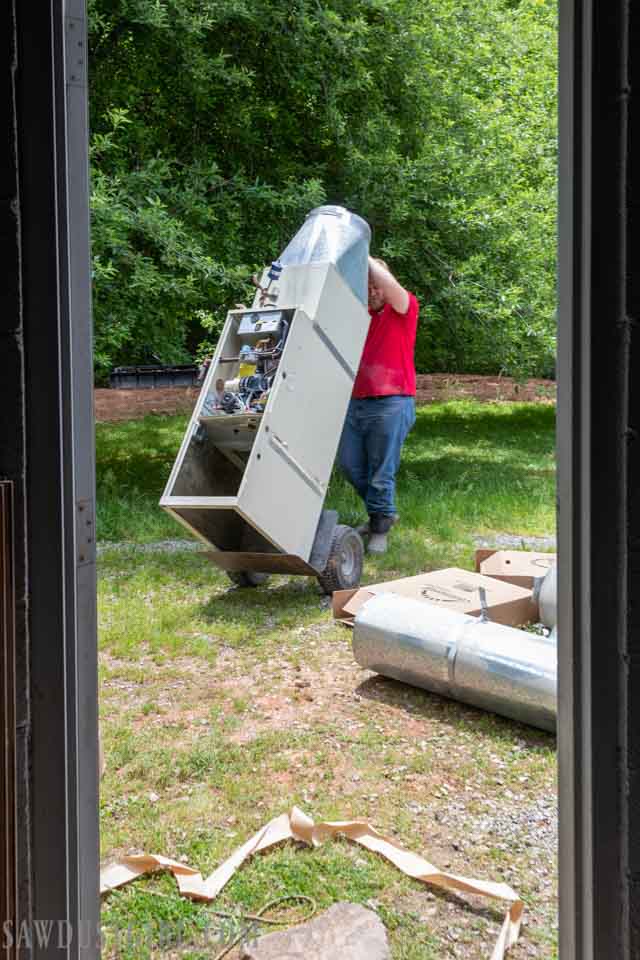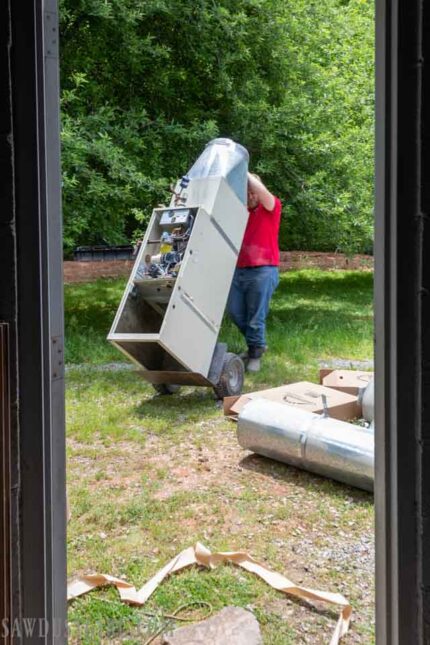 Installing a Trane
After my experience getting estimates, I wanted one of the well thought out Trane HVAC plans. And I wanted the best systems I could afford. Thankfully, Trane became a Platinum Sponsor of the Build & Breakfast and provided the equipment that we need so all our guests can build in comfort!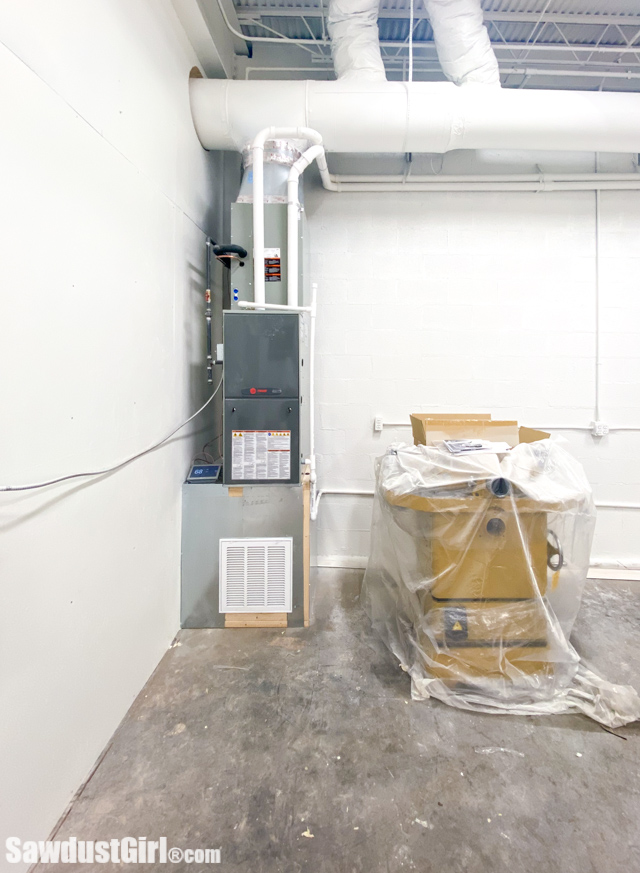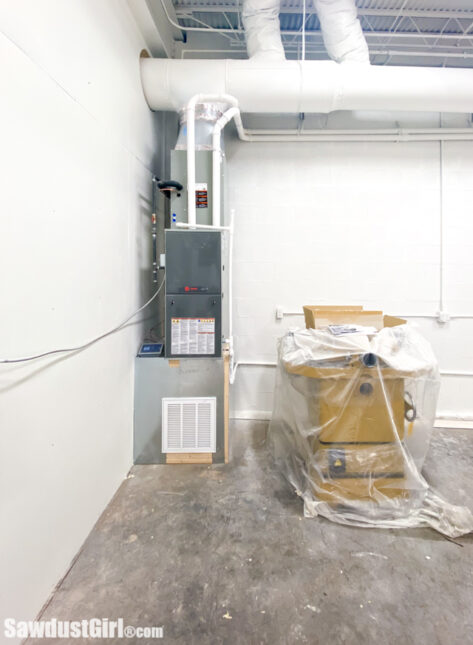 Melton Heating and Air came in and installed my new HVAC system, and it's been HEAVEN! They have even come come back to make a couple minor changes for me–on account of my deciding to move a door here, and put up a wall there. No extra charge.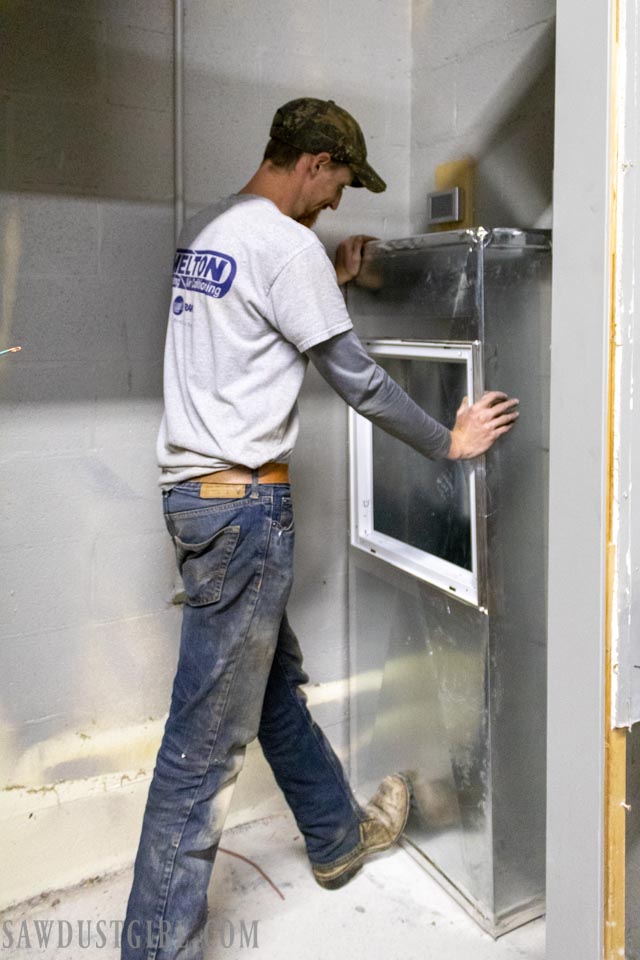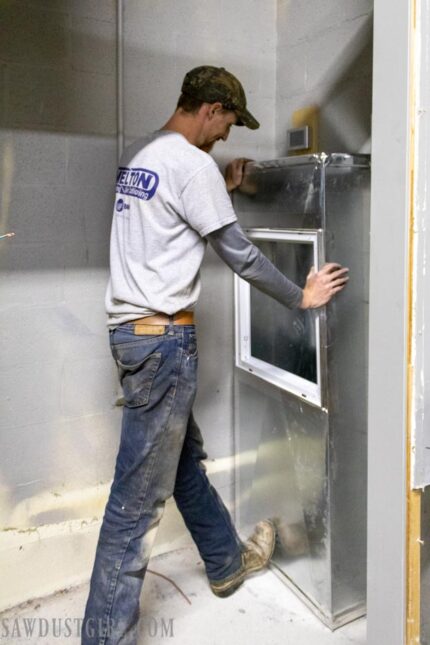 Routine Maintenance
It's important to have routine maintenance done on your system to extend the life of your HVAC.
For your heating system (furnace OR heat pump), you should schedule a 'check-up' in late summer or early fall. Basically, before you'll need your heat. For your air conditioning, late winter or early spring is a good time for an appointment.
If you're not sure if it's time for a new system, here are a couple guidelines that Trane provides to help you know when it's time for it to go. Replace your system if:
if it needs frequent repairs, isn't performing well, and/or your energy costs rise.
if the air conditioner is over 10 years old and/or rated 10 SEER or less.
if the furnace is over 15 years old and/or is rated 80% AFUE or less.
if the heat pump is over 10 years old and/or is rated 10 SEER or less (8 HSPF or less).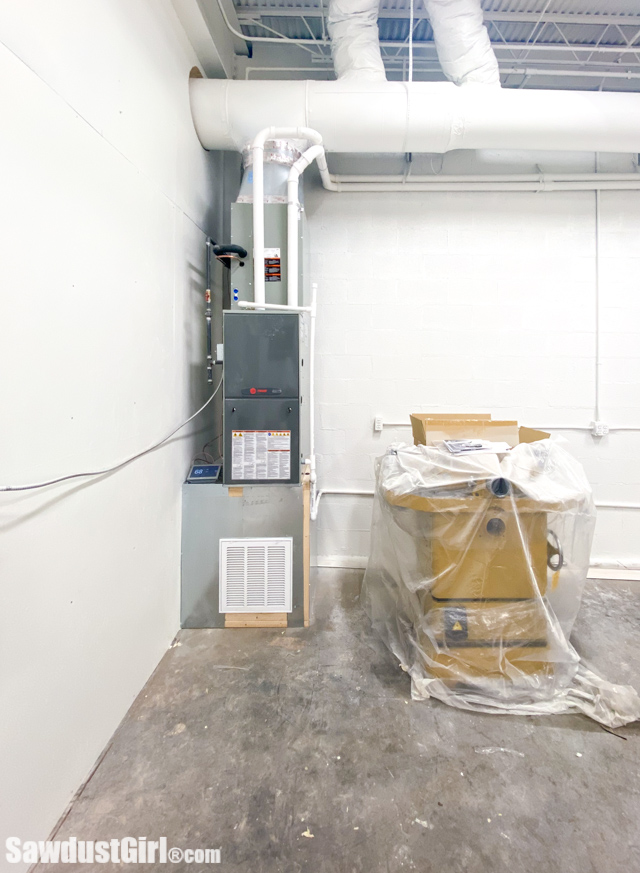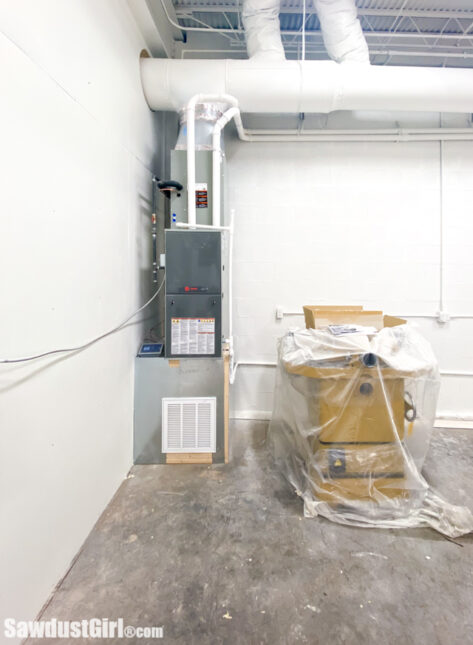 Wes and I always buy "annual plans" so our spring and fall maintenance visits are both scheduled (and we don't forget). I've got the Build & Breakfast building on a schedule, too. Gotta' keep it nice and comfortable for when y'all get here!
I'm so excited for y'all to get here! When teaching my first "Crown Moulding" class in 2013, I realized my passion for teaching and empowering others (especially other women) to use power tools and DO it Yourself. The B&B is a culmination of a seed of idea that has grown into a dream. Last year, I found and purchased the perfect shell of a building to renovate into a place of learning –with a little food and laughter on the side. The workshop spaces are ALMOST ready for use and construction is soon to begin on the Guest Suites! More info to come on accommodations, classes, schedule, guest "maker" instructors and more!
Big thank you to Trane for their sponsorship and help getting the BUILD & Breakfast ready for guests!