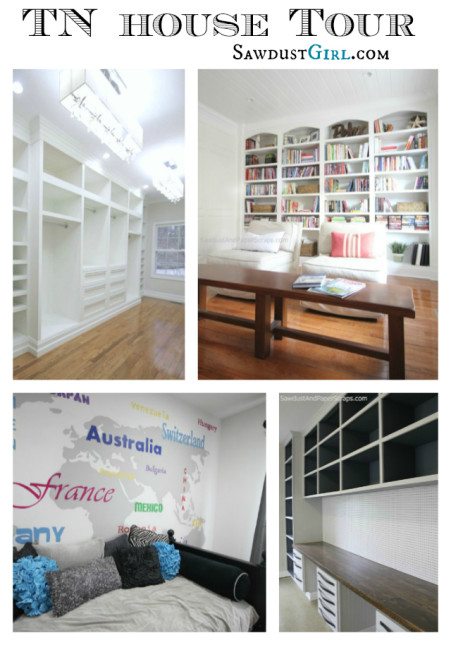 Good morning!  I'm participating in the Summer tour of homes hosted by Gina of  The Shabby Creek Cottage.
If you're new here, welcome.  I'm Sandra.  I tear out walls and build new ones.  I design and build custom cabinetry.  I do most everything myself because:  1.   I like to save $$$  2.  I like things the way I like them and 3.  I want things done right.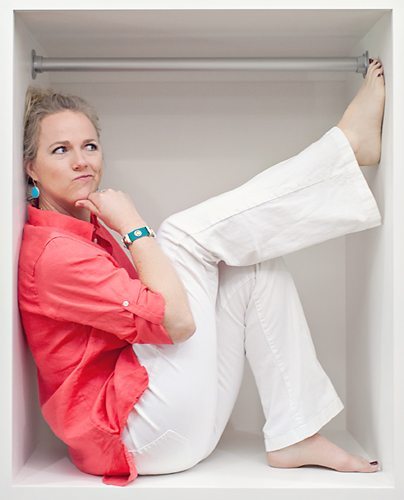 So the tour started on Monday and I visited every house…and then I pretty much had an anxiety attack about being a part of this tour.
Crap!  90% of my house is under construction or housing all the stuff that should be in the rooms that ARE under construction so pretty much all of my house looks like this right now.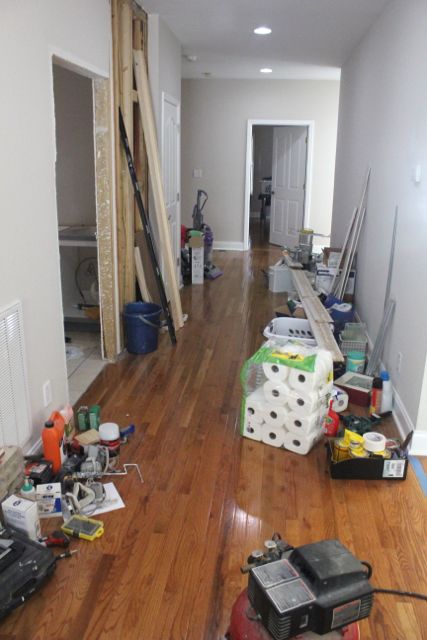 I do have a few rooms that are mostly done so I'll show you those.  You'll have to put on blindfolds while we walk through all the crap in the rest of the house!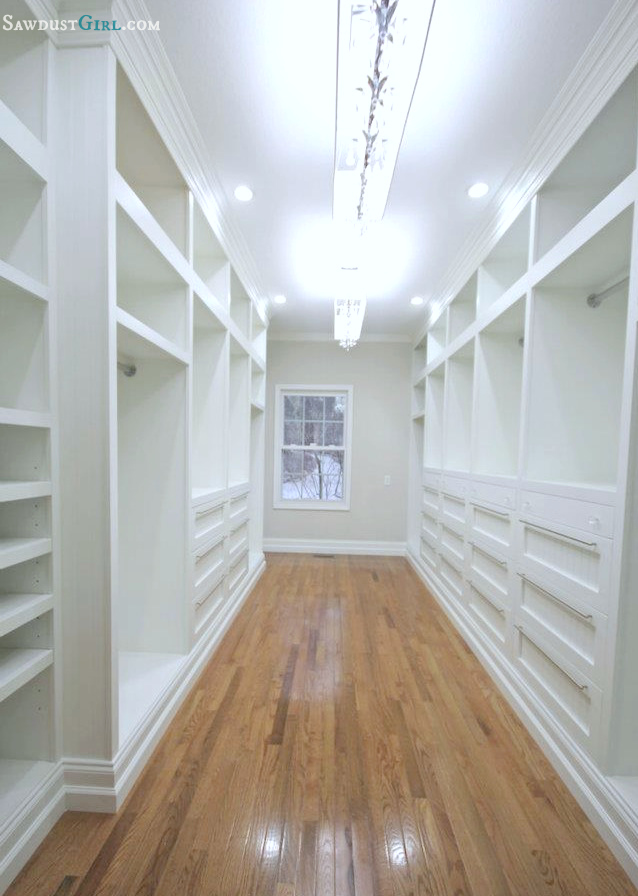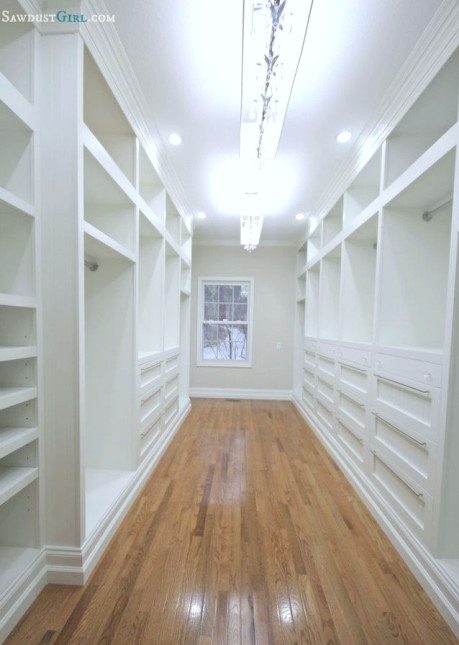 I started with this wacky space and then spent 4 LONG months tearing out the ugly and building awesome.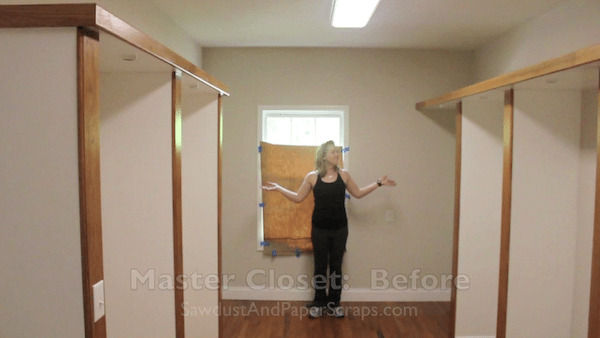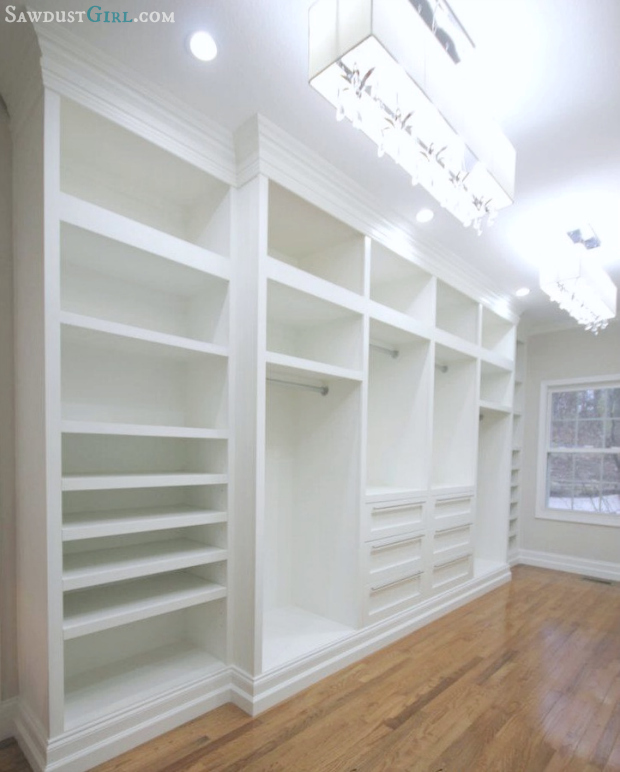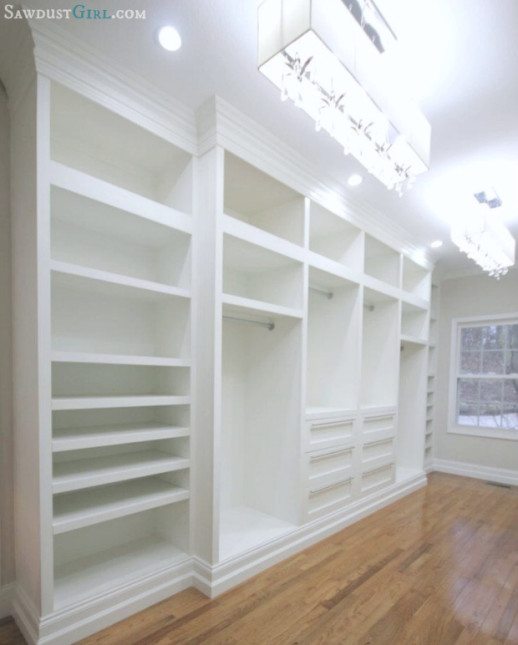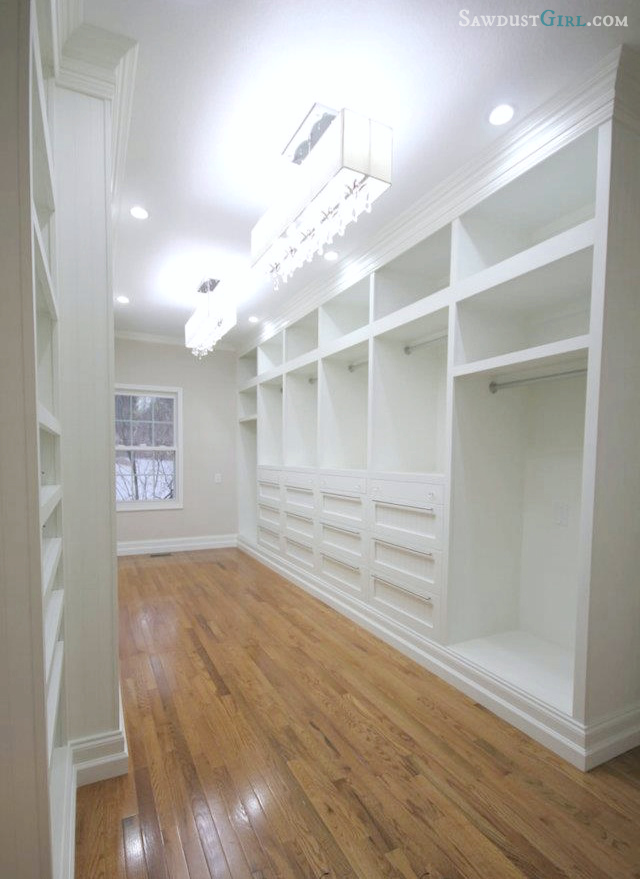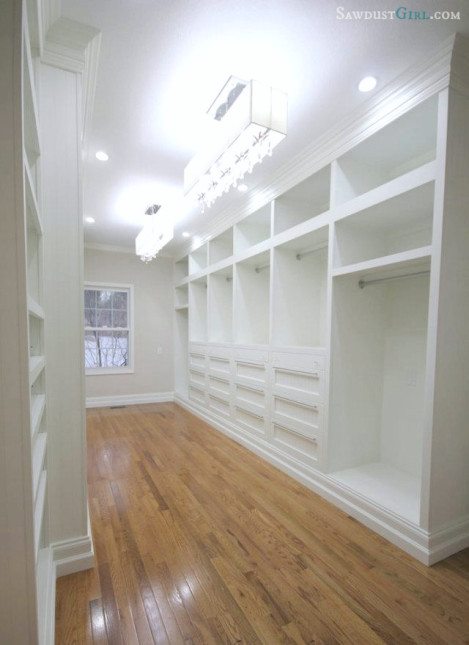 I just recently put in a plank wall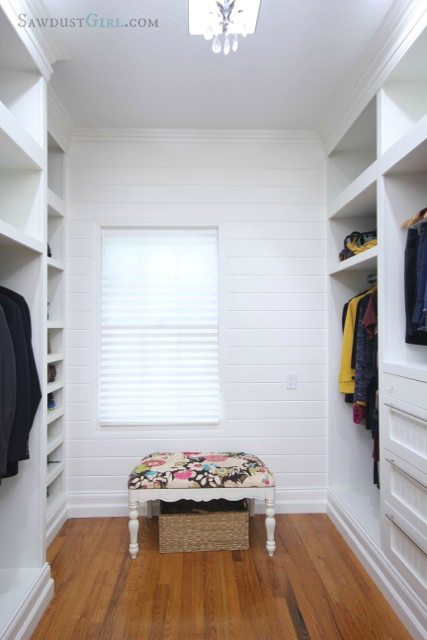 …and of course we added some clothes to bring in a pop of color!  Hahahha!  It does look pretty with a little color added, don't you think?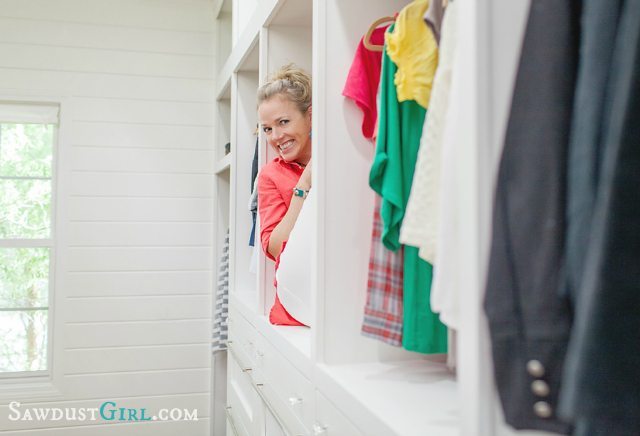 This fun photo was taken by the amazing Jennifer Lawrence of Jennifer Lawrence Photography in Nashville.  She is incredible!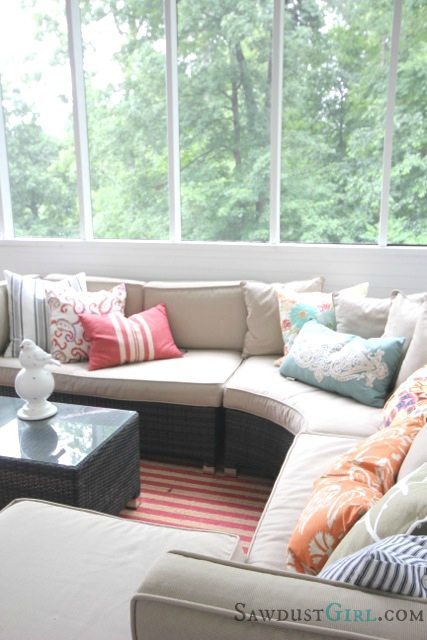 When we bought the house it was all pine.  We hired out the painting,  Wes and I put in the screens…

and then a year later we bought some furniture.  Now It's a lovely place to have a cup o' coffee on a brisk morning!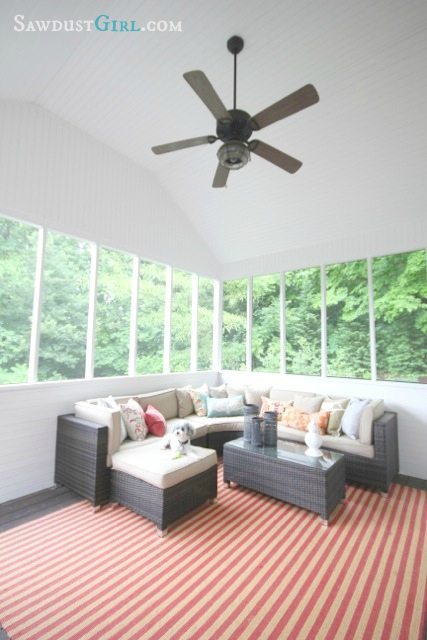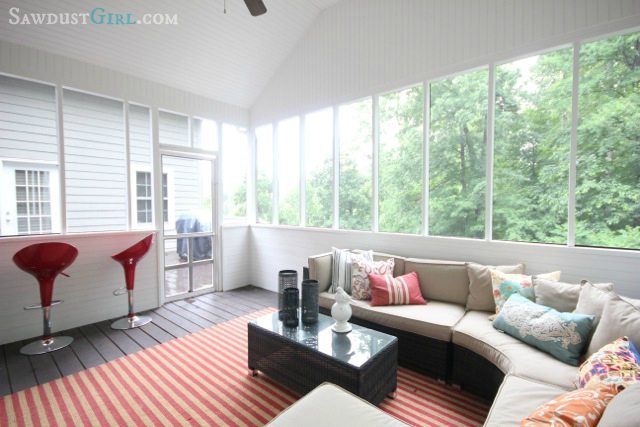 (If it's unclear, my blog used to be Sawdust and Paper Scraps.)
I built her storage benches and little hanging shelf that holds the chalk and markers for her vinyl chalkboard wall.
Her mirror was a builder's mirror I ripped out of a bathroom, cut down and framed.
Another room that looks good with a pop of color after styling.
…and my workshop is getting there.
It is not still empty but it's such a mess I can't safely get in there to take new pictures.
The rest of the house is a wreck!
I'm currently working on my Laundry Room and have some cool storage features in store.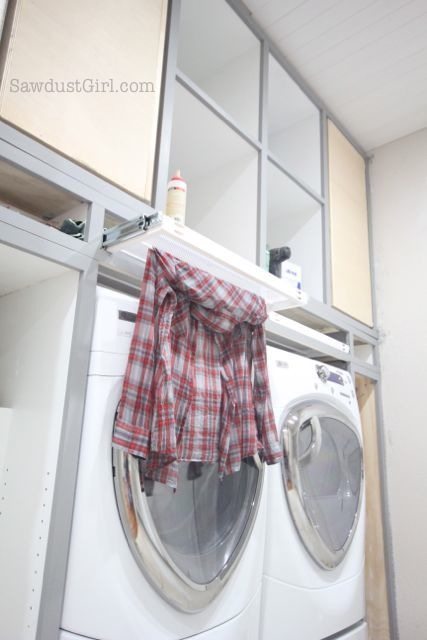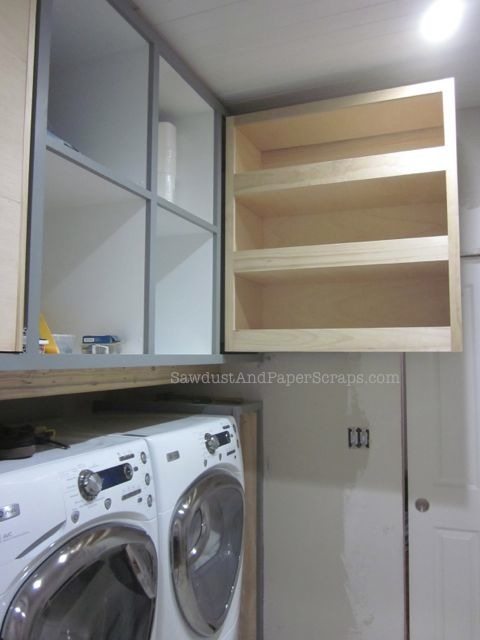 …which is a series of halfway finished projects.  (Pantry style pull out cabinet tutorial.)
I'm also working on my office because I'm currently working in my kitchen which is not working.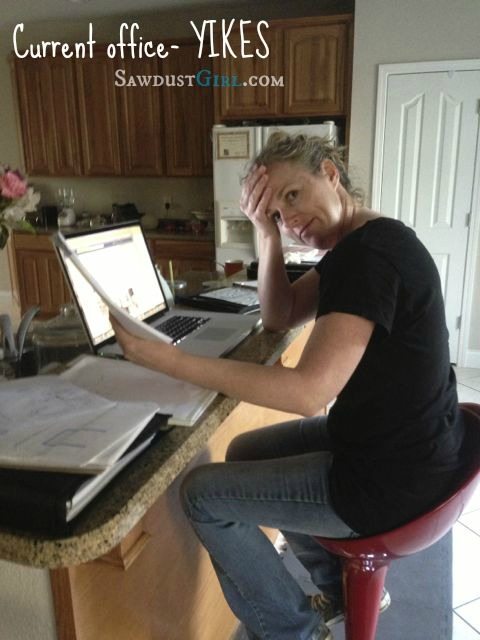 This house is still a work in progress.  4 rooms kinda' down — 10 to go.  Hoping to finish and stay put for a while.  We move a lot.  I finished remodeling my last house in IL just in time to move.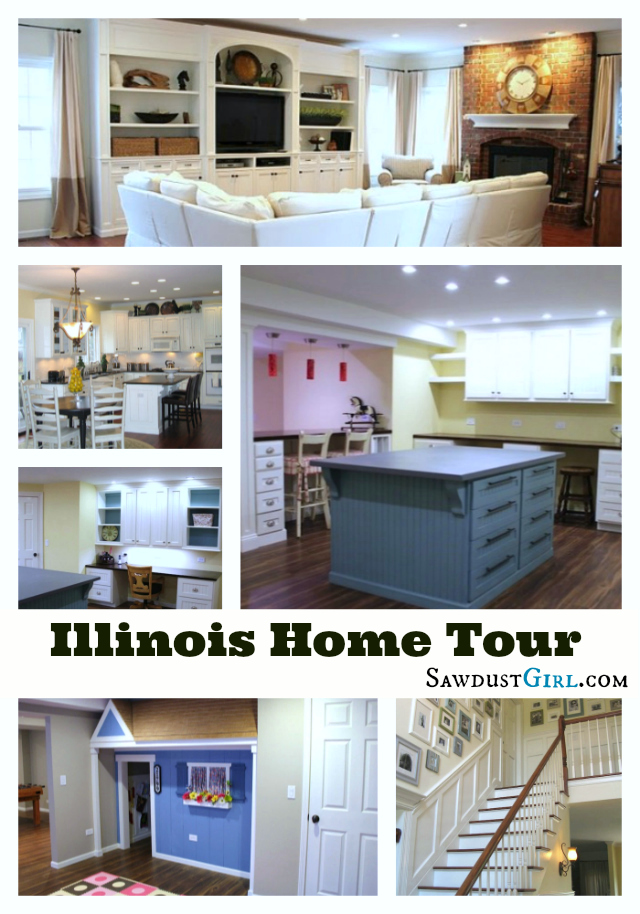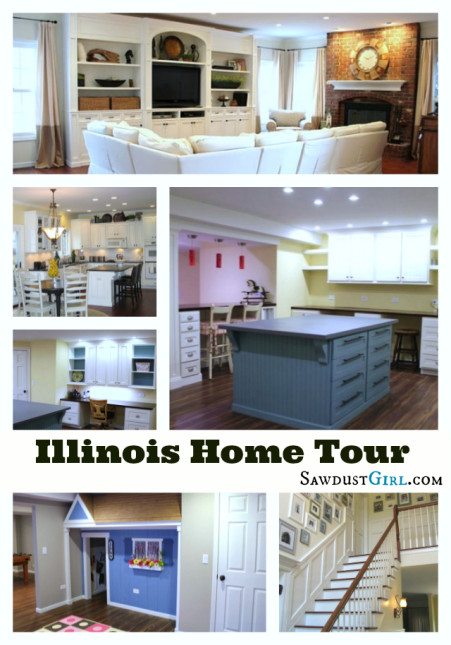 In case you start feeling like your home is inadequately decorated or finished because of all the beauty shots around the web…just come back and visit me again and you'll feel all better!  🙂