In the last few weeks, this mobile tool storage workbench has been a game changer (while I continue trying to finish renovating my house)! 'Cause I was about to lose it! I was constantly looking for the thing that I just set down for a second- while I grabbed something else! Now ALL my tools are handy, available and out of the way when not in use. This project is sponsored by CRAFTSMAN.
Storage on the front!
The hanging storage on the front holds drills, drivers, nail guns, staples, and a large rubber mallet.
Storage on the back!
With the VERSATRACK accessories, I can hang anything else I want to keep handy.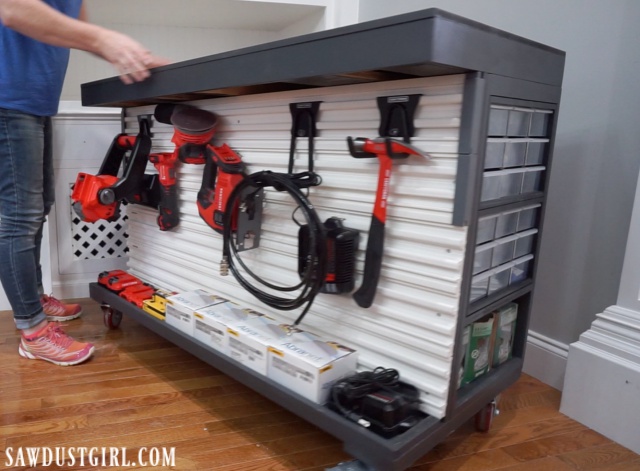 There is also storage on both ends! I built the side cabinets to house the CRAFTSMAN Bin Systems. One side fits two 9-compartment bin systems and the other side has one 30-Compartment bin system. In addition to the side storage, I added a large magnet on the front to hold screw drivers so they're not sitting on top of the workbench when not in use.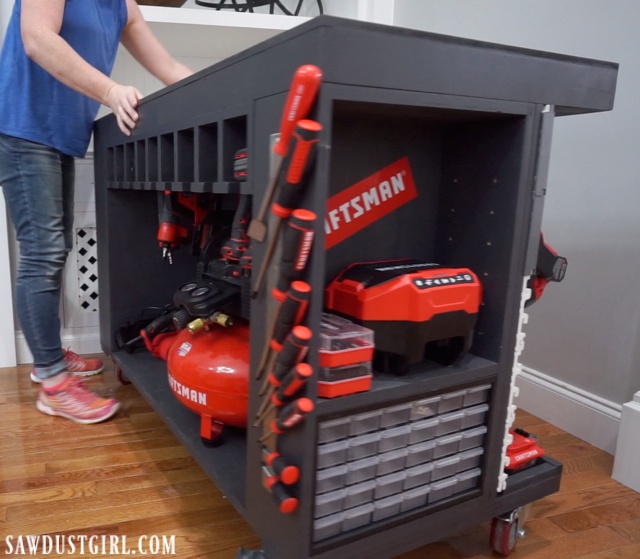 Mobile Tool Storage Workbench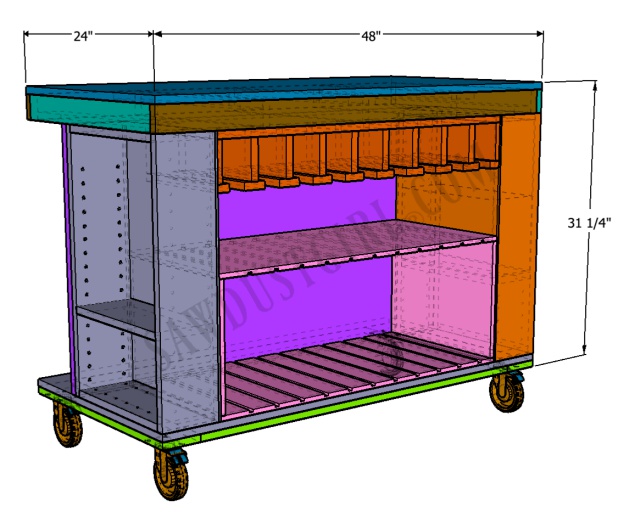 I didn't build this section but it's in the plans if you should want it. The slots could be created with a table saw, track saw or router with a 1/4″ bit. Then 1/4″ mdf or plywood could be used as dividers. I imagined storing sandpaper, saw blades or whatever.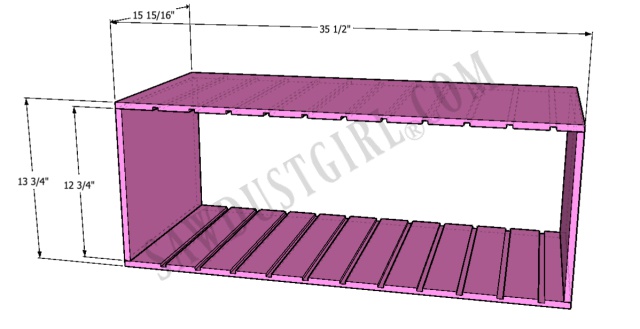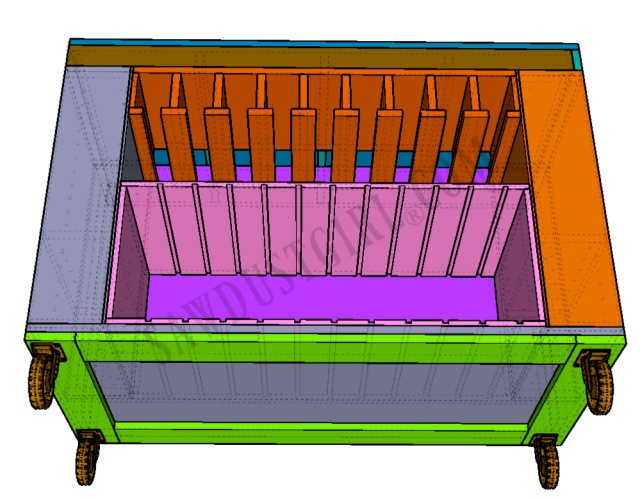 That divider section was going to be below the tool hanger section. I didn't end up building it because that area is the perfect place to store the air compressor. WHICH, btw, I love because it is so light! Also loving the V20* Cordless Sliding Miter Saw because of how lightweight and compact it is! I can make a quick cut and then easily set it out of the way.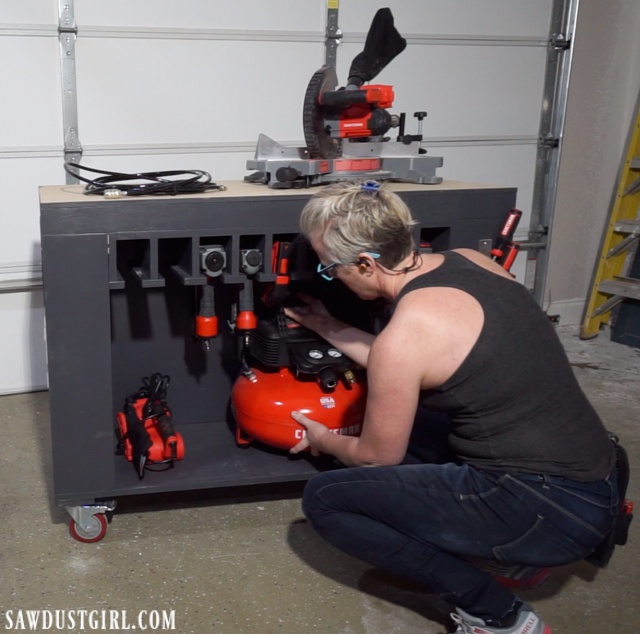 Having all the storage areas built-in to the lower section of the workbench allows me to keep the top clear for use. I constantly need a clear work surface for installing drawer glides, drilling holes for cabinet hardware, cutting, painting, etc.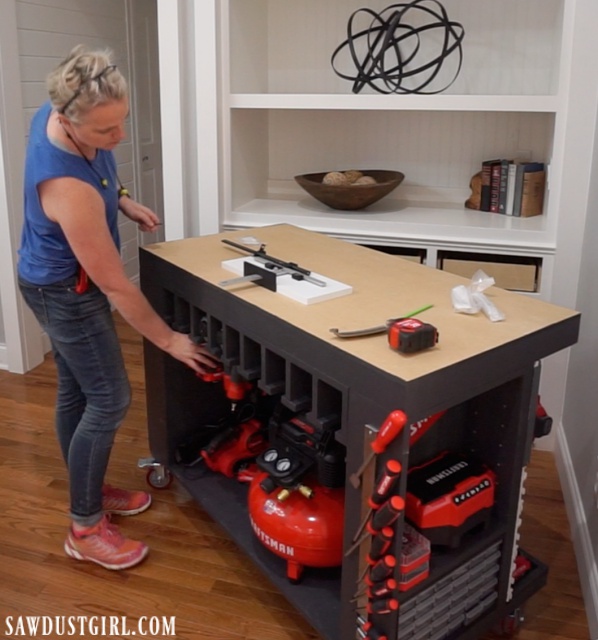 I designed my mobile workbench at 24″ wide so it fits through most doorways. This was an important feature as I need to wheel it from room to room as I renovate a house. Currently, my own! I'm getting closer, although haven't finished any rooms to the point that I want to show you. Soon though. I keep telling myself!
Download the PDF files for the complete workbench below. And I'll see you next time!