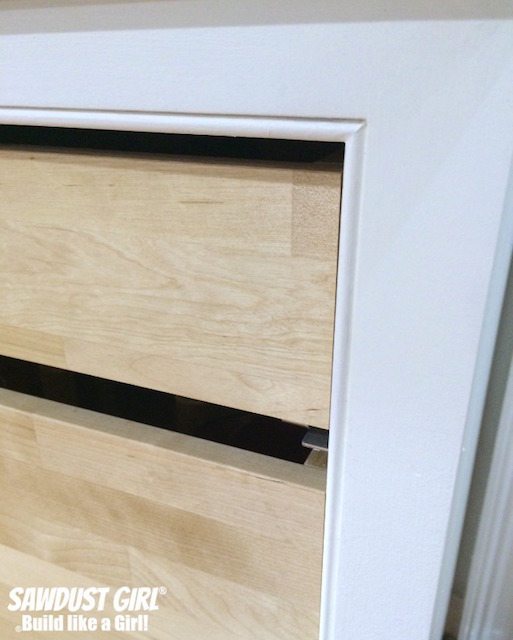 I love the look of beaded face-frames.  Adding that small detail intimidated me for a good, long while but I finally decided to take on the challenge with my kitchen remodel.   I looked for a jig, machine or the magical "Easy Button" but had no luck.  The one face-frame beading system I did find was $380 and made my brain hurt just thinking about how perfectly precise my measurements and cuts would have to be.
So I decided to add bead toing my face-frames "old school" — which ended up being so easy I can't believe I let it intimidate me for so long!
This post contains affiliate links.
How to add beading to a face-frame
Adding beading to an already assembled face-frame is going to add additional width to your face-frame so plan accordingly for the *width of your beading and then build your face-frame.
*Beading bits come in numerous sizes and you'll have to determine what size bead YOU like on your cabinet.  I purchased both a 1/4″ radius beading bit and a 3/16″ radius bit.  Even though it's only 1/16″ difference, the 1/4″ was too large for my liking so I went with the Frued 3/16″ radius beading router bit.
Route beading
Once your regular face-frame is build, route a ton of beading onto the same wood which you used to build your face-frame.  I route more beading than I will need for the complete project in case of mess-ups.  (It happens.)  I route beading on both sides of my wood and generally use 1×3 or wider stock so I can route and rip the bead and still have a piece of wood wide enough to use for a face-frame or door.
Micro Jig GRR-Rip push blocks are perfect for this job.  They keep your hands away from the router bit while you keep the wood flush against the table and fence while you push it completely through the cuts.
Rip Beading
After routing all the beading, use the table saw to cut the bead away.  I used my Micro Jig GRR-Ripper 3D push block for this.  Easy!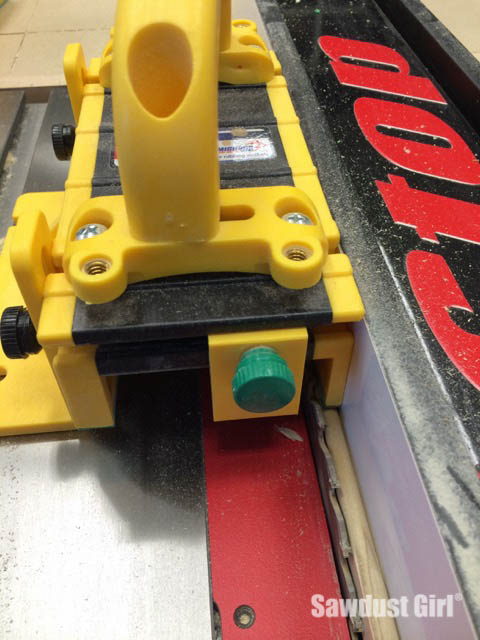 Make sure you set your bade to completely clear the bead Don't cut too narrow or the bead will be ruined.  It's better to set the cut just slightly too wide than too narrow.  Then you can hit the beading with an orbital sander to quickly clean them up.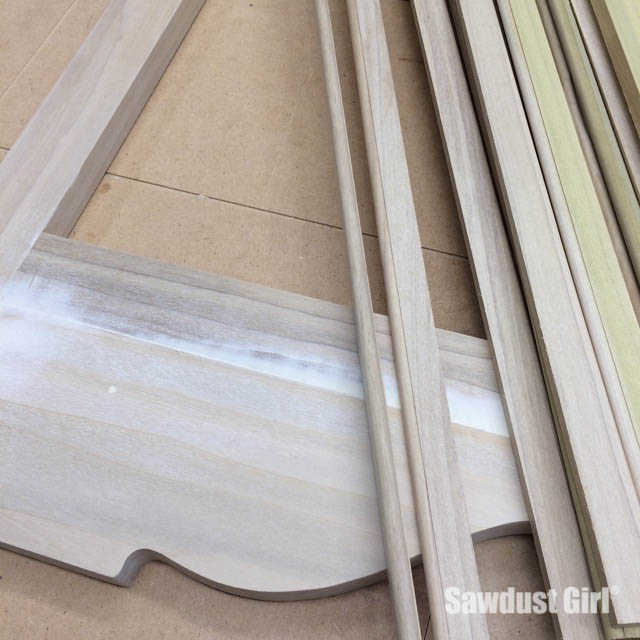 Now we're ready to attach the bead to the face-frame!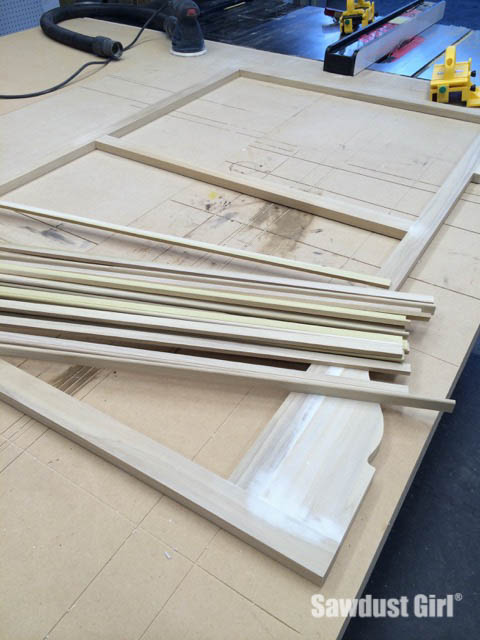 Miter
Measure and miter each piece one by one.  Cut all four pieces of beading for a square and dry-fit before attaching.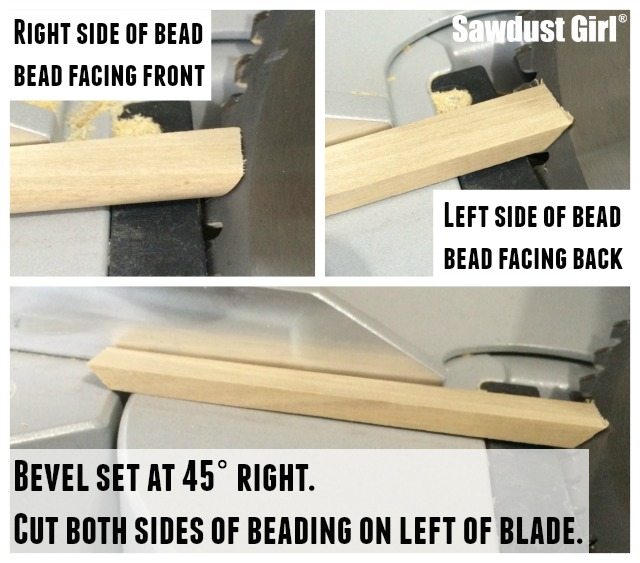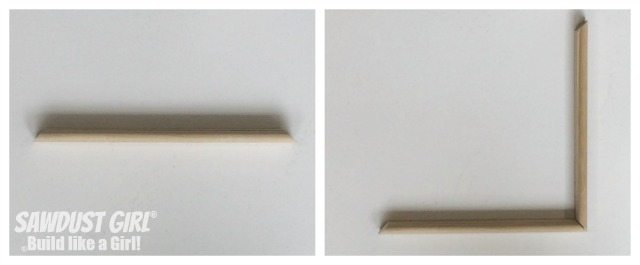 Attach Bead to Face-Frame
Use glue and small brad nails to attach the beads to the face-frame.  I use my 23 gauge nail gun for this job.  It holds the bead in place but barely leaves a hole to patch.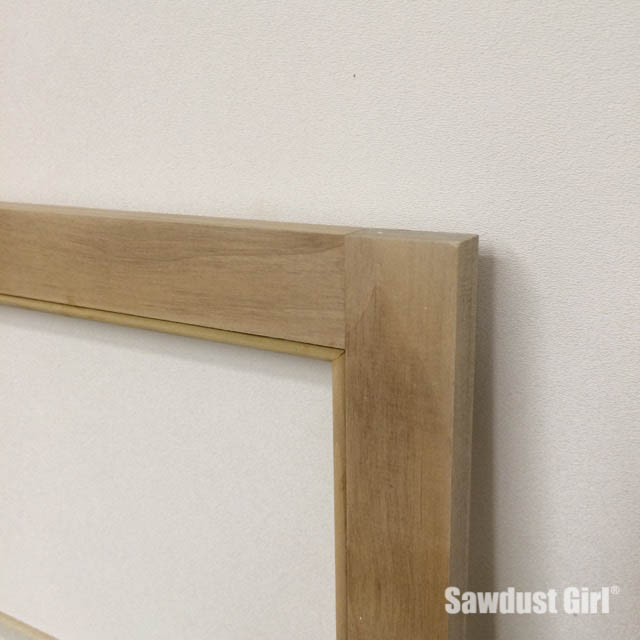 Finish
I prime my face-frame before I attach it to the cabinet and then.  You can obviously do this before or after.  I just like to prime a face-frame while it's laying flat on my workbench when possible.  O fold a piece of sandpaper in half to get into the nooks and crannies.