My niece, Sophie, is quite the entrepreneur.  She's been asking for a lemonade stand because she wants to sell fresh eggs and produce as well as lemonade.  So on my recent trip to Idaho, I helped her and her mom build one.  It turned out cute and really functional.  To top off all the storage, built-in chalkboard sign and the mobility of large casters, it needed shade. We decided that a lemonade stand canopy would add the visual punch and provide shade for customers and workers.  This post is sponsored by ScotchBlue.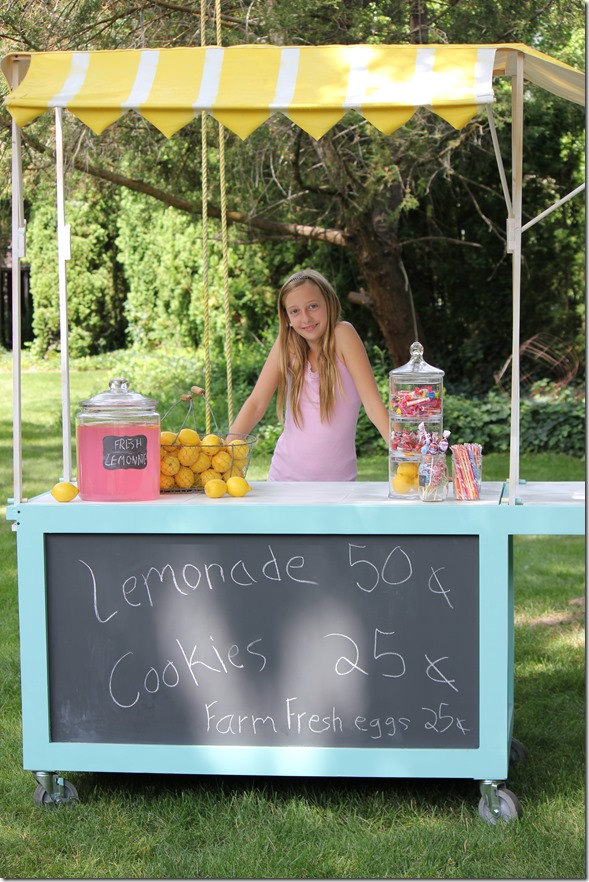 Spray-Painted-Striped Lemonade Stand Canopy
We didn't want to spend a lot of $$ on outdoor fabric so we went to The Home Depotpainter's tarp,  a can of Rustoleum gloss (paint and primer in one) spray paint and a roll of ScotchBlue™ Painter's Tape to create stripes.
and picked up a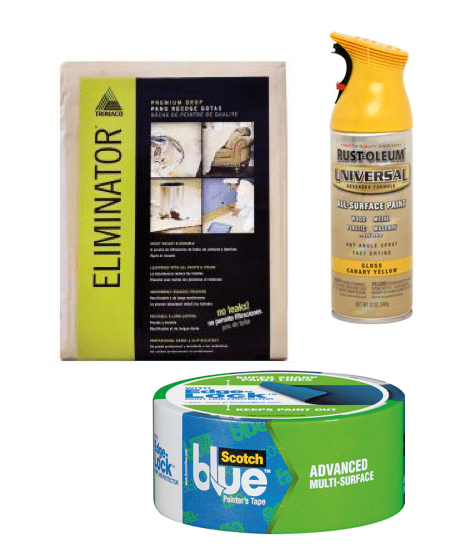 With one person at each end of the tarp, we pulled the tape taut and pressed it down making sure to keep the line straight. We patted the tape down the whole way to make sure that there was good adhesion between the tape and the tarp. I didn't worry about making sure the lines were perfectly straight for this canopy.  I'm not ALWAYS a perfectionist!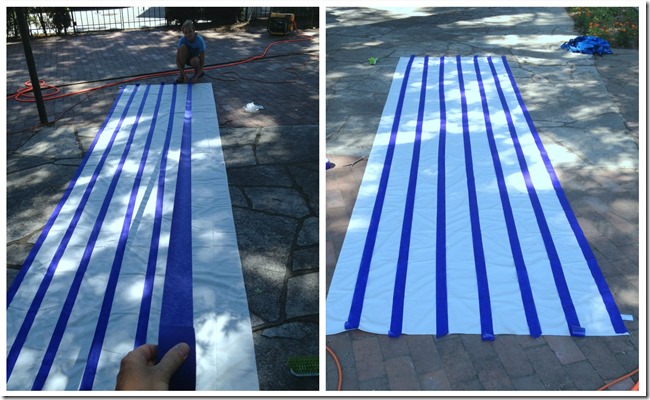 We used a high gloss spray paint with primer, and were careful not to spray at an angle, rather tried to spray directly down as much as possible. Sophie was a great help with the spray can!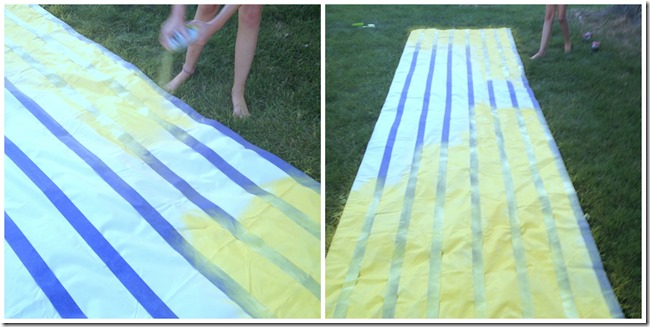 Pulling the tape off was the best part.  Sophie held onto one end and ran to the end of the yard with a blue and yellow tape ribbon trailing behind her.  It was like a day at the carnival!

Wahoo! Perfectly crisp, gorgeous stripes! The spray paint worked awesome, not flakey or cracky, and it didn't seem to stiffen the fabric at all. I love it!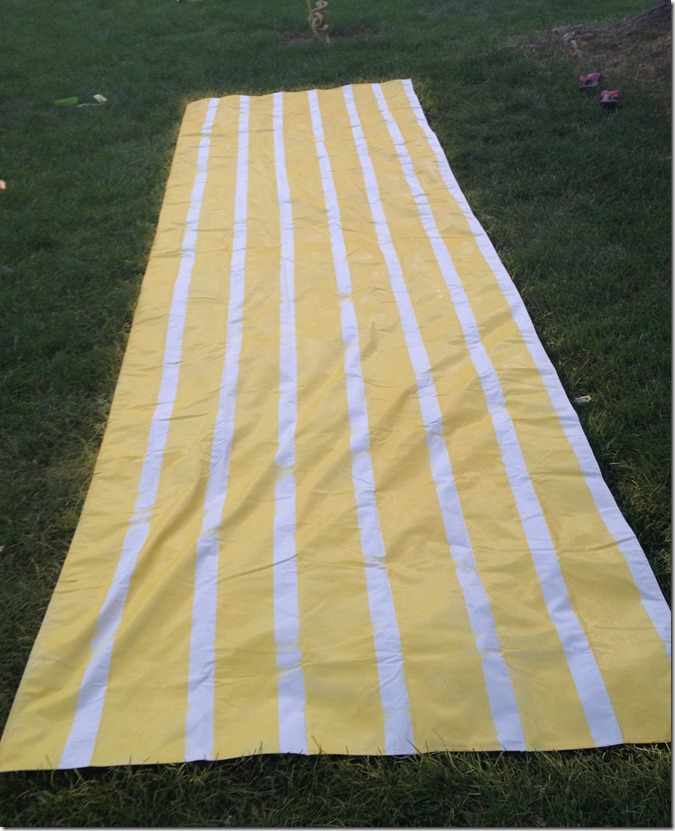 The addition of the striped canopy really added some wow factor to Sophie's Lemonade stand!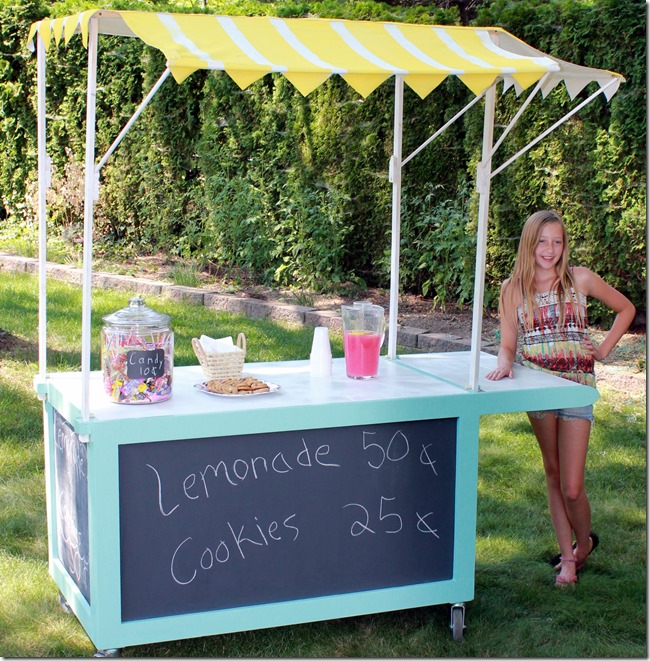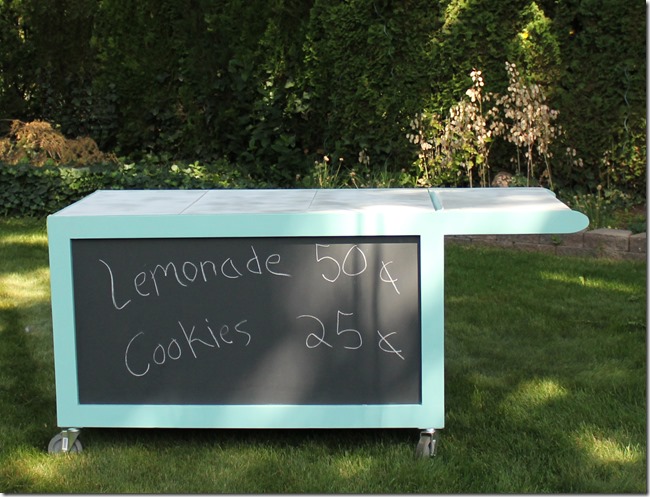 What is really important with a lemonade stand is the customers, and they seem pretty happy with it too!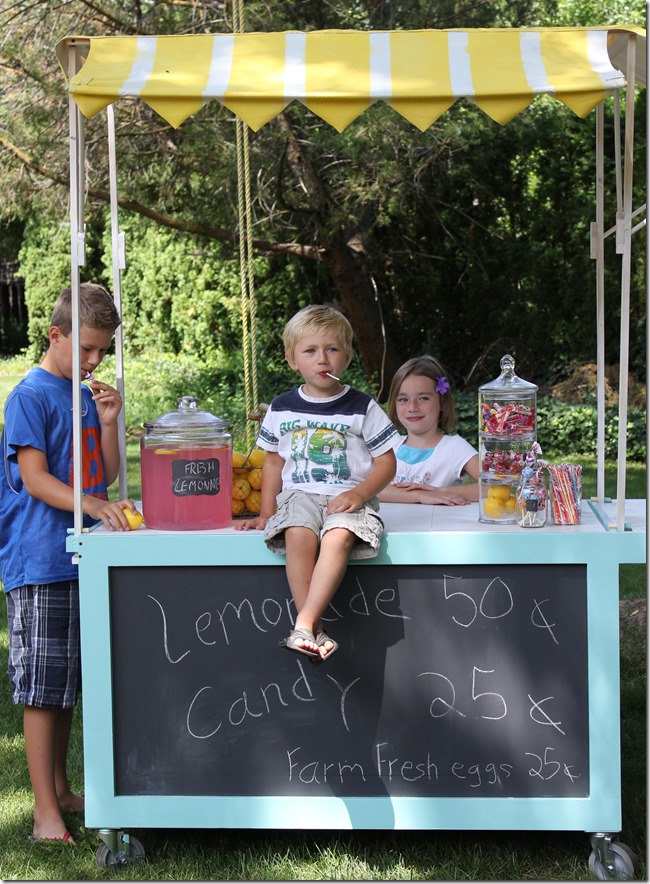 This post was brought to you in partnership with The Home Depot and ScotchBlue™ Painter's Tape.