My mother always said to share!
 So since I found this awesome tool a few years ago I figured I better share it with you.
 OK I'm not really going to loan it out to all of you, I'm just telling you about it so you can go get one!,
Molding Profile Contour Gauge.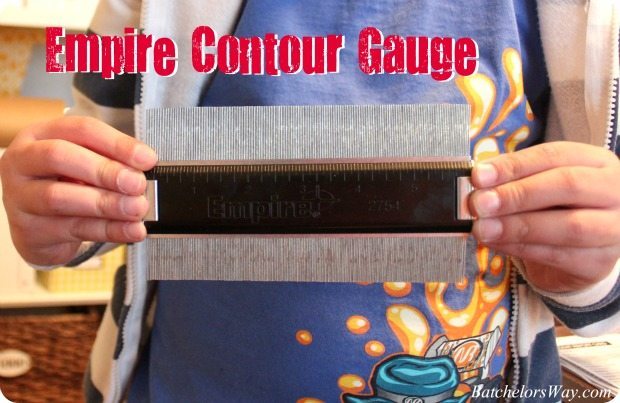 If you haven't ever seen or used one of these, check this out!   I use it when I have to butt up against detailed molding or trim, it works like a charm.  The one I found is made by Empire tools, but there may be other brands out there.  You can go to their web site and find a local store that sells it.  I think I got mine at Home Depot, but that was a few years ago.   Here is how it works.  It's basically a ton of metal pins running through a ruler.  When you push it against your molding the pins are pushed out into the shape of the molding.  You can then trace that onto your piece you need to cut and get a perfect fit!!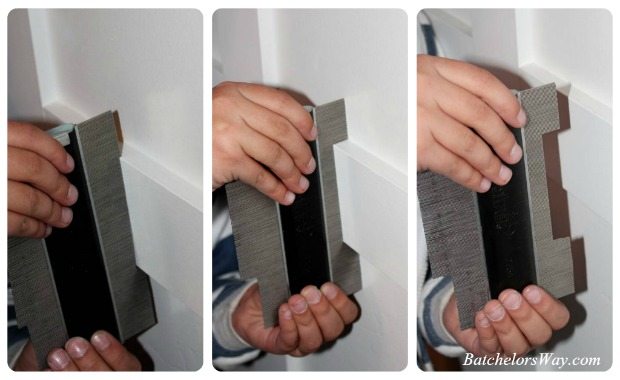 This tool has helped me out sooooo many times!  It can mimic very detail profiles.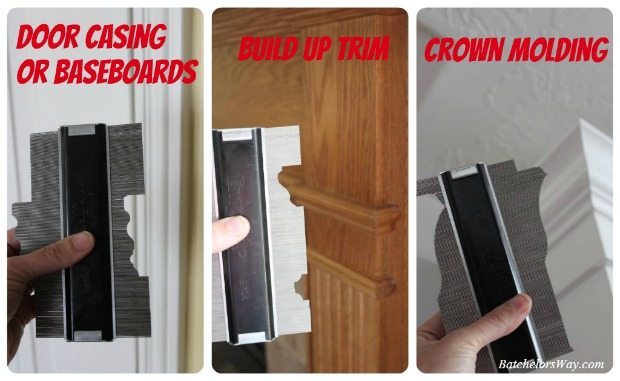 When you're done you just push it against a straight surface and your ready to go again.
Well, you can't say I didn't listen to my mother!!
I would love to share more with you, so come on over and see my Master Bedroom and my next project,
my laundry room!  I'm wondering if I can get my laundry room done before Sandra!!