Wes, Madison and I went on vacation last week.    We spent a week in Cabo.  It was beautiful, relaxing and fun — but we're all glad to be home again.  You know your vacation was exactly the right length when you're a tiny bit sad to leave and yet SUPER EXCITED to get home.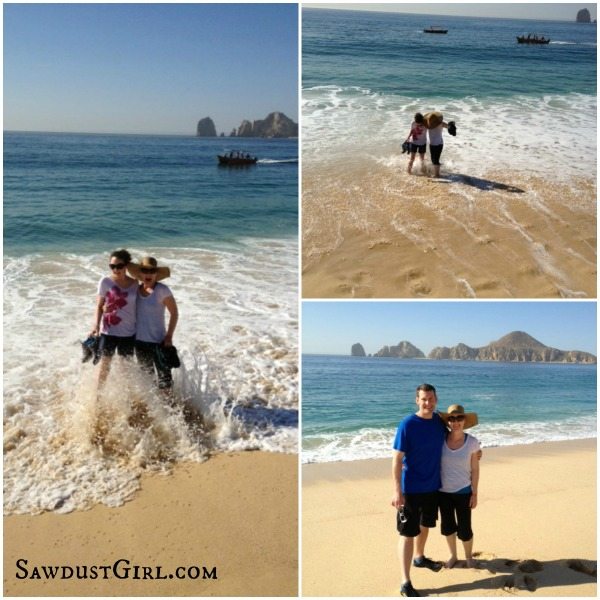 The first few days, Wes left at 4 am to go shore fishing.  He actually caught one.  Three days — one fish!  But sometimes he gets notin' so he was thrilled with this baby!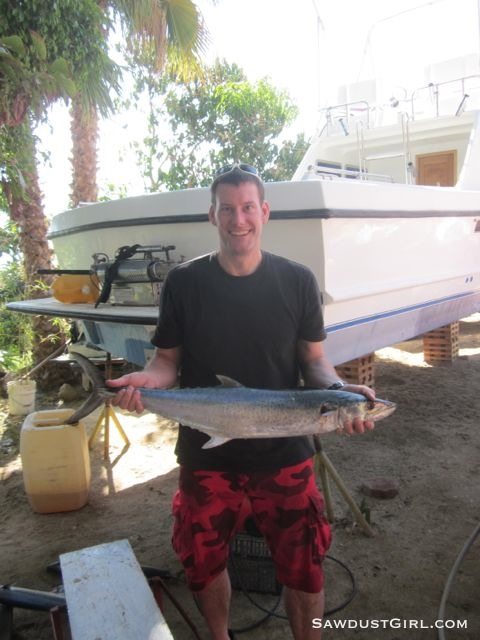 Maddie and I just chillaxed with our media devices.  Laptops and ipads and Wifi.  Which is why you didn't even know I was on vacation.  I had some antsy clients that wanted a door tutorial.  LOL  JK  no — Seriously.
Can you believe how tall Madison has gotten?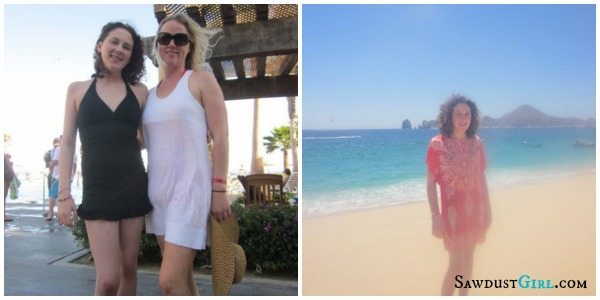 It wasn't all fun and games though.  Maddie and I went to the beach one morning.  I barely got into the water when I got sucked down and  tumbled around underwater for a few moments.  I started to panic just as I felt myself being pushed up onto the sandy beach.  I stood and braced myself against the current as it went back out.
I looked for Maddie who had made it through that wave and out deeper into water.  She seemed ok — as in not too freaked out that I had disappeared for several seconds.  Then she came in with the next wave, got tumbled around onto shore.  I grabbed her arm and held on for dear life as the wave tried to suck her back out.
After that wave passed I was calmly urging her to "get up and RUN"!  But she couldn't even get up because her knee hurt too bad.  I braced for the next wave, holding her back with my entire body weight until that wave rolled back out.  Then I helped her up and out of the path of the next one.   We hobbled back to our room.
Luckily we had some ice packs (because of my back) and she iced it and took some Aleeve and survived.  She did swear that she will never go in the ocean again.
After that, we did a lot of hanging out at the pool, eating and relaxing.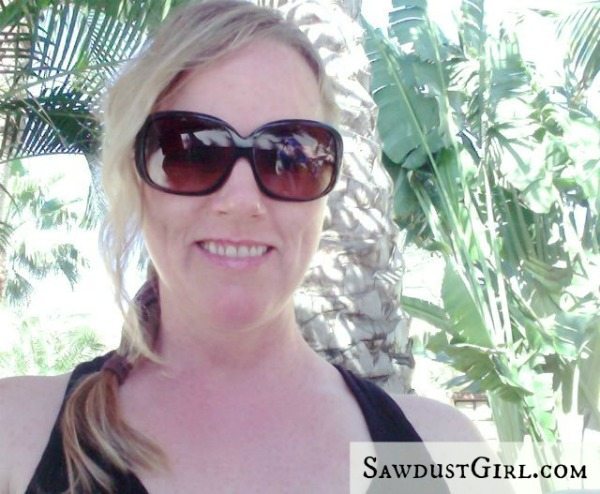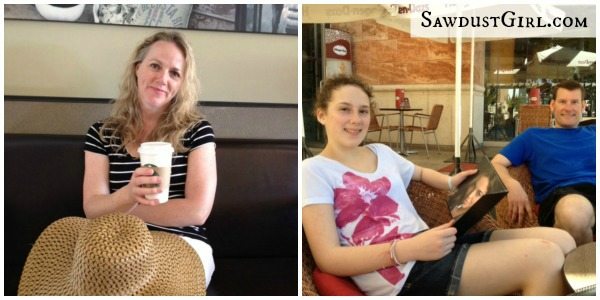 And now we're home and back in the swing of things.  Woohoo!  I get restless after too many days off.  Don't you?