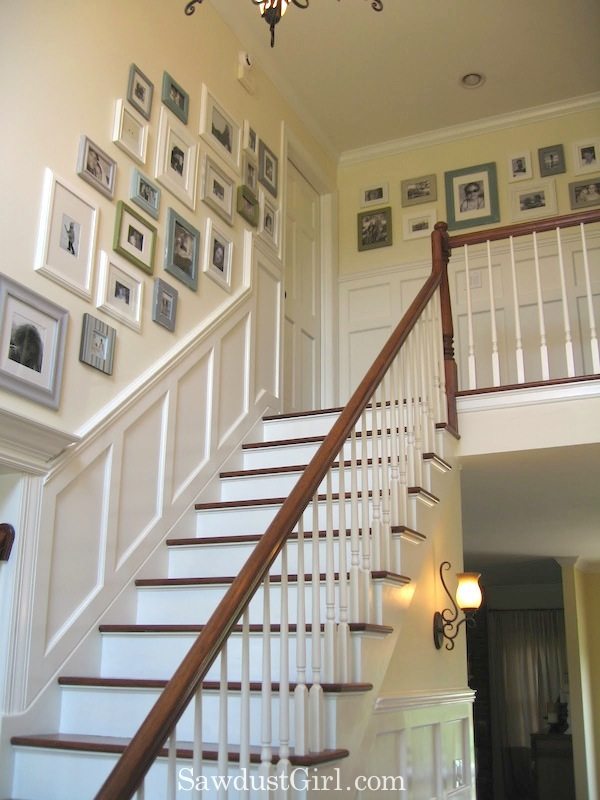 I  wanted to create a picture frame gallery wall above the wainscoting in my entry.  I had a collection of white frames but wanted to do something different.  I found this frame in the basement and was inspired!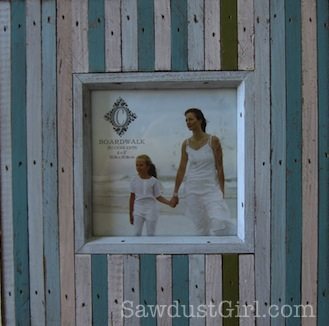 I love everything about this frame.  The colors, the weathered rustic look with the nail holes in full view.  I arranged my white picture frames on the wall into a collage and then took some down, one by one, here and there, and painted them.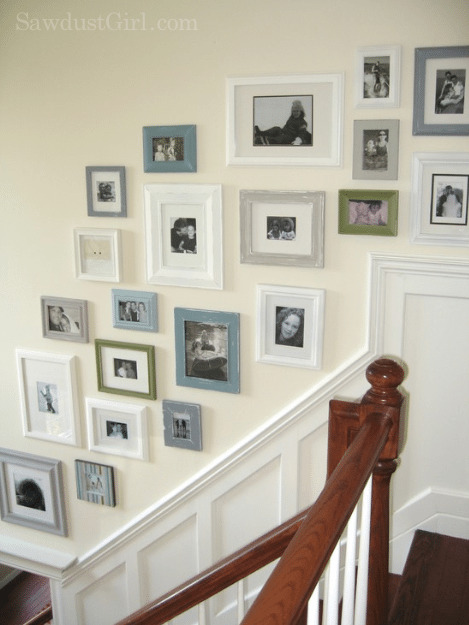 It was a bit time consuming but I'm happy with the result.