When designing a space, the best part about the remodel is the final decorating. Sure, it's satisfying to build cabinets or watch rooms sprout up and walls transform with elaborate crown molding or wainscoting. I love to see the progress I've made, but the best part is always the final decorating. I get to make the space I transformed into something that feels and breathes like a real home, and I get to go shopping to do it!
I am finally ready to decorate my entry hall after having finished my wainscoting, and I knew I wanted to create a picture frame gallery. I had seen a couple different inspirations, but nothing quite like I was envisioning in my head. I also had a collection of white frames already. Still, I wanted to do something different.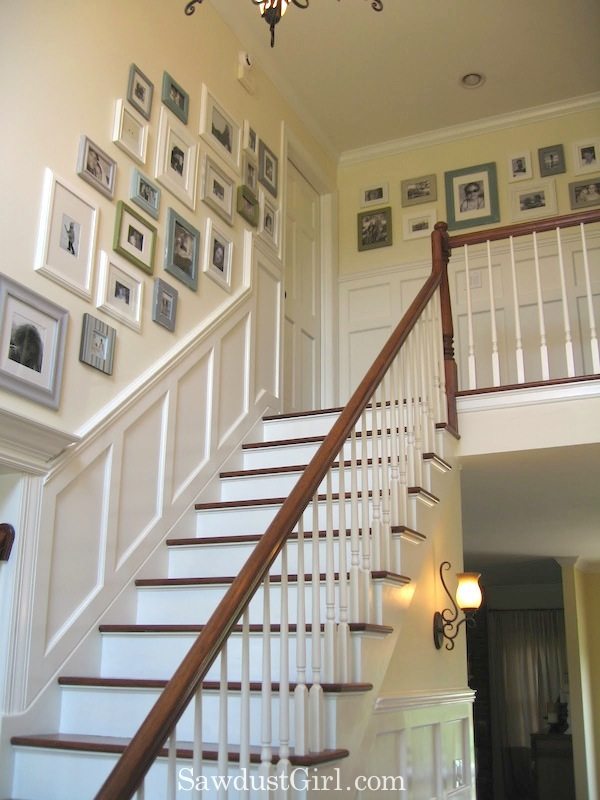 I found this frame in the basement and was inspired! I love everything about this frame from the colors to the weathered rustic look with the nail holes in full view. I arranged my white picture frames on the wall into a collage and then took some down, one by one, here and there, and painted them. That way I could ensure that they were placed where they looked good spatially, and I could apply color to ones that would look good thematically.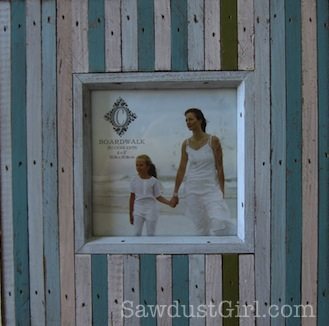 It was a bit time consuming, but I'm happy with the result.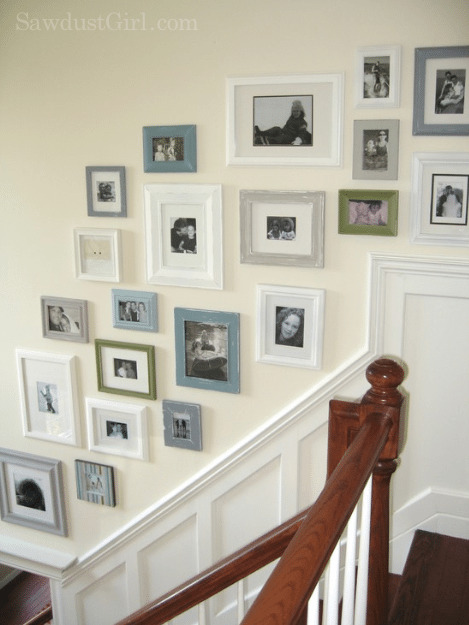 One of the best pieces of advice I can give to others looking to decorate their finished spaces is everything is usually better in odds, not evens, and less is more (unless it's not)! As you can see, even though I wanted to add some of the colors from that one frame, I stuck to just a few here and there to still give the accent time to breathe. In addition, I added texture to some, or I weathered the paint a bit. I tried to keep everything feeling cohesive, but still interesting to look at. I don't ever want to have a room feel too busy–I just want to keep the eyes feeling wow-ed!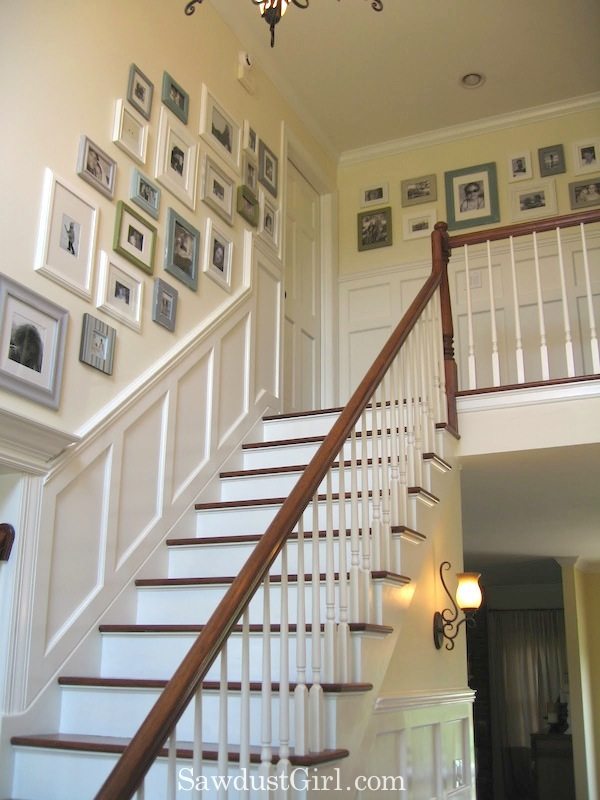 Ultimately, you have to trust your gut and your eye when designing. It's not really something that can be taught, you just have to know your style and then try and do your best to make it happen in your space. Don't be afraid to play around with different layouts, colors, or patterns. Sometimes, designs may surprise you. If you start feeling frustrated or like you just can't get it right, take a deep breath, step back from the situation, and then dive back in. Sometimes, a fresh set of eyes is the best tool.
If you're wanting to recreate my picture frame gallery, all you need is some picture frames (hopefully cohesive, but everyone has a different style), some pictures, and some nails or picture hangers. Just play around with different layouts, and then bam! You, too, can have your very own picture frame gallery wall.