Happy September! Halloween is almost on deck and we Sawdustgalz are getting excited about all of the decorating possibilities!
Have you been tempted by some of the more trendy décor treatments but don't want to make the investment in time or money for something that you might be sick of seeing in a few months?  Why not test these trends in your Halloween décor? This allows you to experiment, enjoy,  and then pack them away before they become passé.
On Trend Halloween Decor
1.  Ombre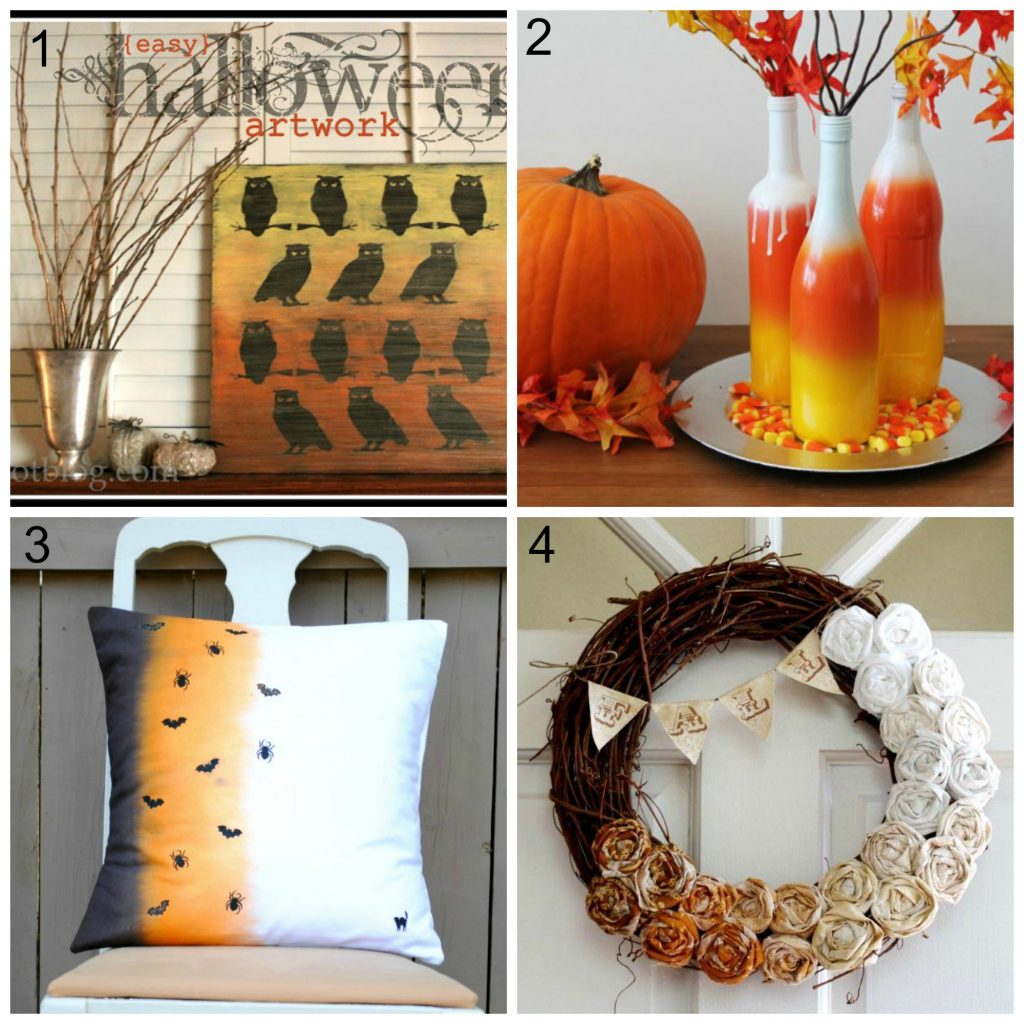 2.  Neon Ombre (hey two trends in one)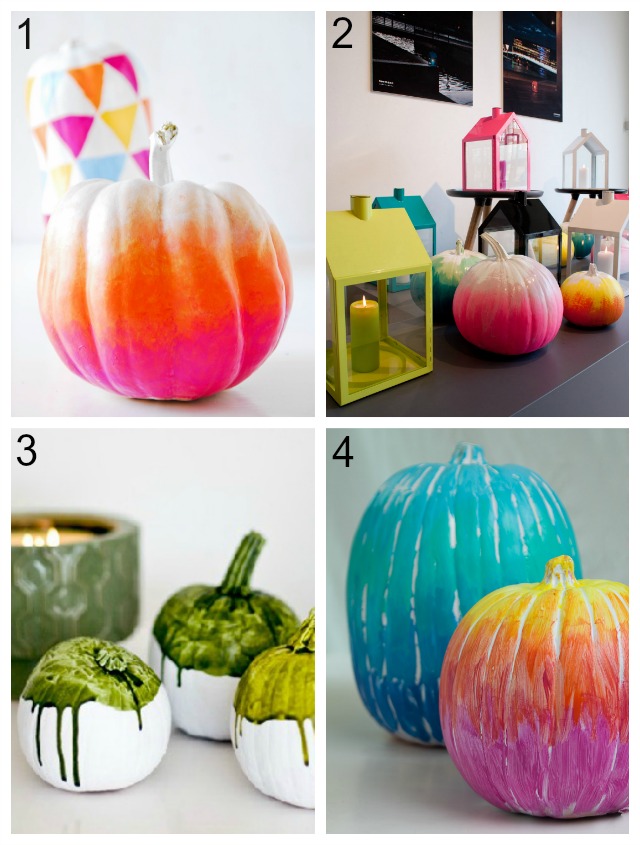 Love this super simple tutorial from Funky Time for Funky Ombre Pumpkins.
The unexpected neon colors of the pumpkins and lighthouse lanterns make for an unusual and interesting Halloween display via Spotted by Norman.
I love the bright acid green color of these Drippy green pumpkins from Happy Mundane,
The Very Un-Scary pumpkins by Papery & Cakery have a fun playful vibe.

3. Think Pink
Blush is having a moment, so why not incorporate this ubber trendy color into Halloween this year? Trust me, much better than turning your bath into a sea of pink and then chipping it back out when its not so on trend next year –OK I have a bad attitude towards pink tiles as I just finished chipping them out of 3 bathrooms, NOT FUN!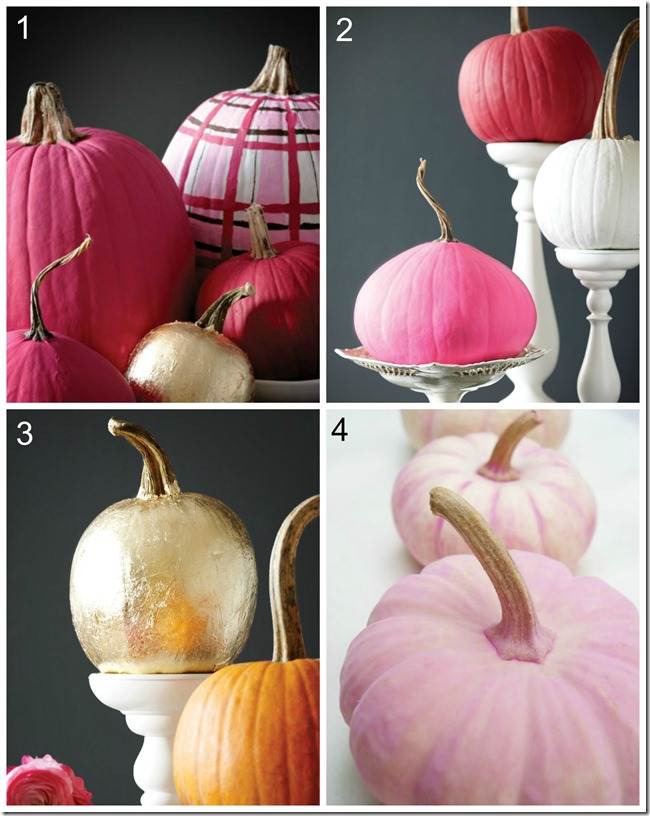 2. and 3. Scissors and Thread      4.  Such Pretty Things

4.  Chevrons & Geometrics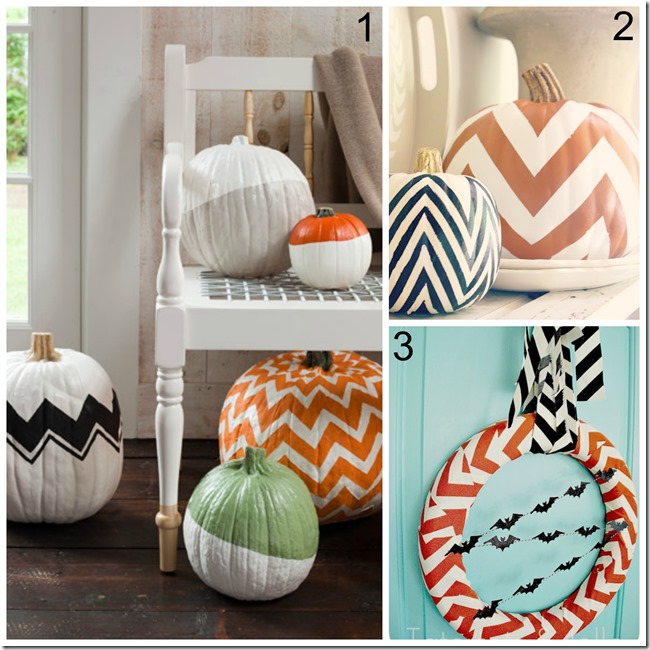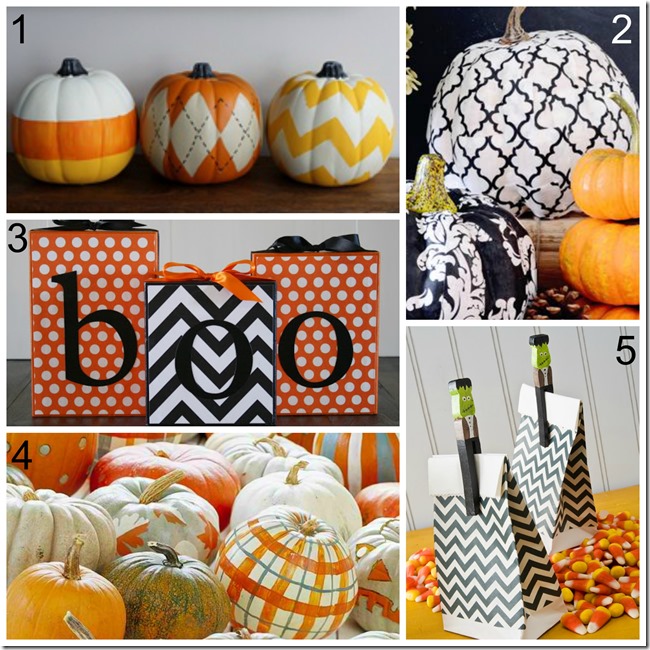 It can't be helped…we LooOOOOoooooOVE Halloween!