After spending so long chasing water issues in my shop, things are finally moving along! There's still a LOT to do to get all the rooms ready for use before I can even build storage and organization in them. AND I'm still spending a lot of time looking for tools and supplies because I haven't built storage and organization yet… I'm getting closer though.
Possibly the most exciting news is that I hired a helper! She works 2 -3 days a week currently. I'm hoping this helps me keep my head above water with all the plates I'm trying to juggle. It's only been a week but so far, it's pretty awesome!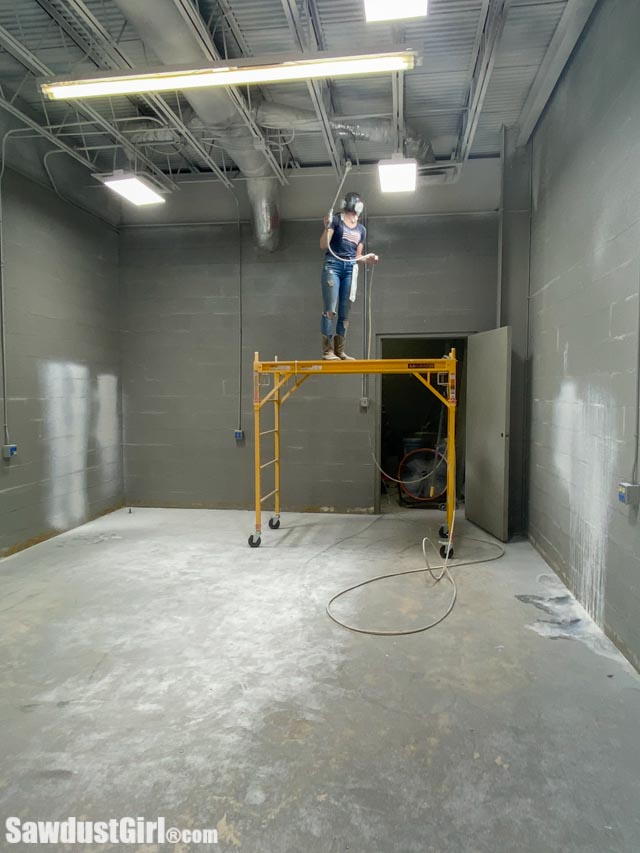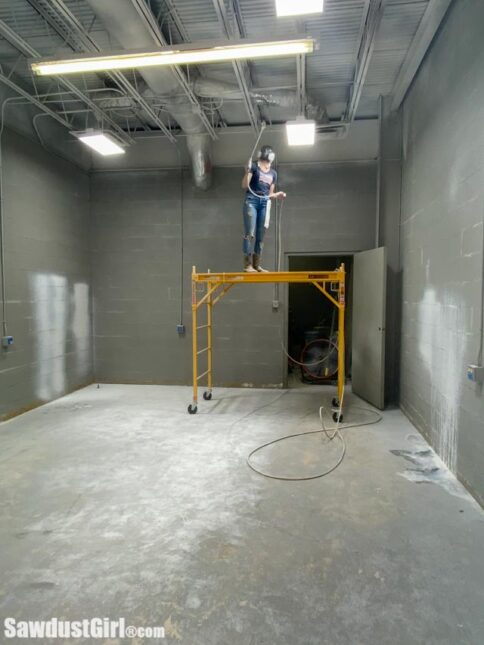 Restroom
Maybe the most exciting shop progress is that I'm REALLLLLY close to having a working toilet! I've been running up to the house allllll this time — so you can imagine my enthusiasm over getting a functioning bathroom. Because this is a "come one, come all" restroom, I wanted to make sure there was complete privacy between stalls. They're "water closets", rather than stalls — completely closed off from the next toilet over.
I'm pretty jazzed about getting to the point that I get to "beautify" a space! I'm tiling the back wall in each WC. I purchased a bunch of tile…can't wait to see what I decide with it. LOL
Break Room — Door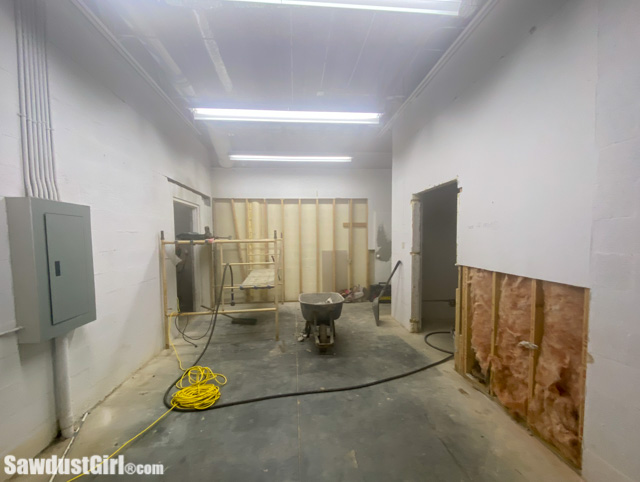 One of the back rooms of my shop had an entrance into a small room (or a large closet). The larger room is what I plan to set up as my Paint Room. The smaller room is what I'm planning to use as a Break Room.
I didn't want the entrance to the break room to be THROUGH the paint room so I had to get a mason to come in and create a new door on the other side of the break room, in the main hallway. That wall is concrete block and I didn't want to try to DIY that job. I found a great mason did a great job on this door and a couple other things. (SOOO happy when I find great subs who do good work for a fair price!)
Break Room
The back wall of the Break Room is mostly studs. There's a section of block on the right side but the rest was framed in 2×4's, in which the old door was framed. So that was an easy hole to fill in. Again, this is going to be a fun room to "finish". I have so many ideas!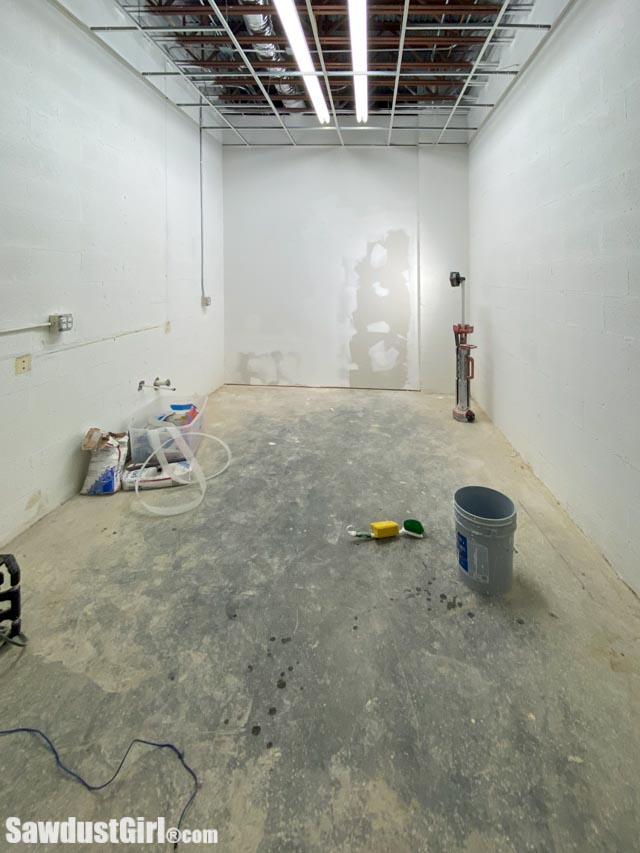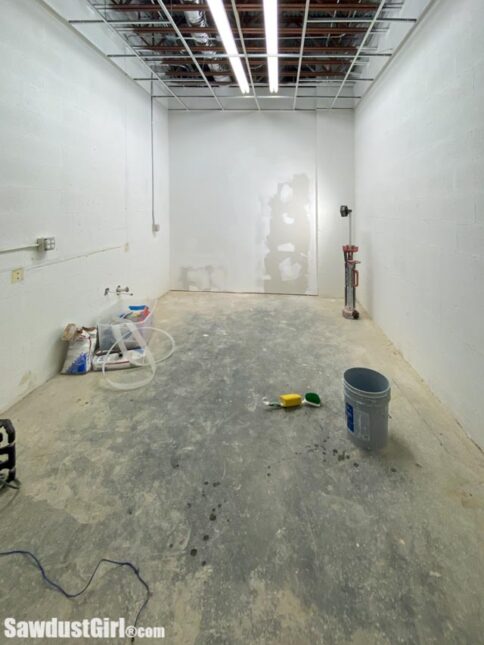 New door in Back Room
Another job the mason did for me was add a new door at the back of the shop. I thought this was a good idea but now that it's done I can't imagine not having it here. Now, instead of entering through my shop at the front, and then making my way through the maze of rooms to get to one in the very back…I just walk right in the back! It's awesome!
We also moved a door in another concrete wall and framed a stud wall with double doors in my paint room. It's a big building and I fear all these photos of empty rooms just all look the same.
This building is starting to be a really fun and exciting project to work on! Finally!