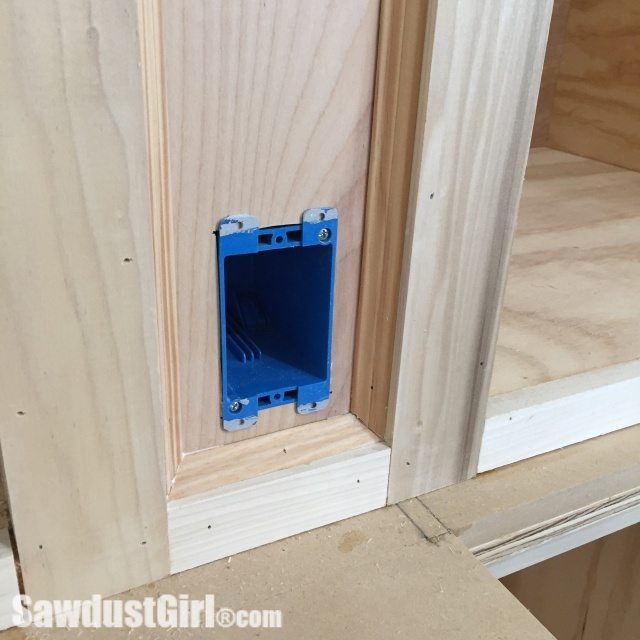 All of the little details in this studio are killing my time frame.  One of the details I'm adding is installing decorative trim in all of the faceframe columns.  There are two, single sided columns in the upper cabinets and two three sided columns in the bottom cabinets at the end of the island.  I'm treating all of the visible sides in the same way.
Installing Decorative Trim in Faceframe Columns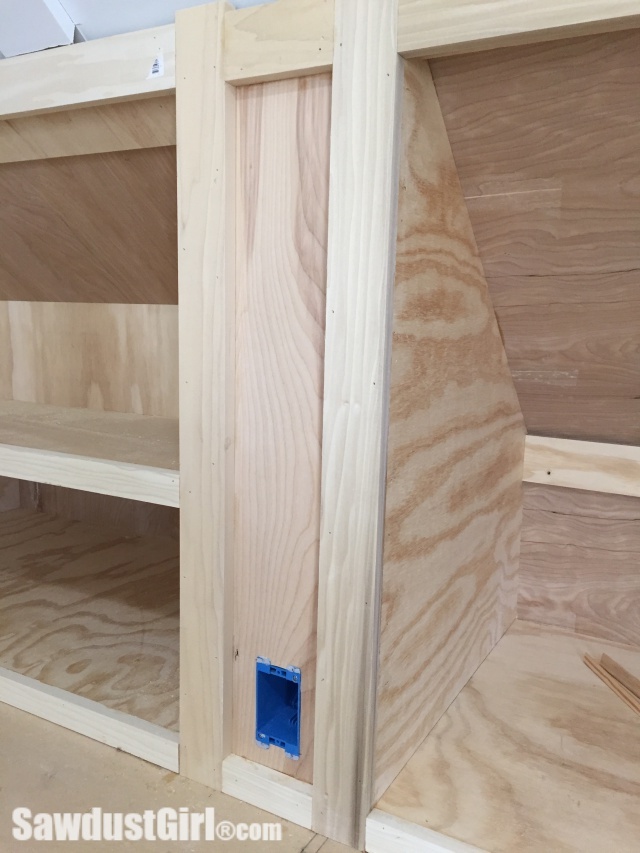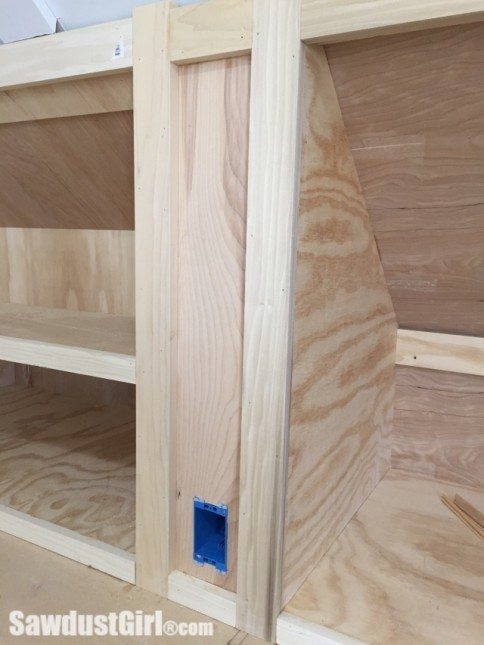 I'm creating a box out of faceframe material, which is 1×2 poplar.  Then I'm adding glass bead moulding around the perimeter, inside the box.  This glass bead moulding is tricky to cut because the two sides look very similar.  I have to make sure I have the correct side laying on the floor of the saw every time.  It's easy to flip it around backwards and then the profiles don't line up in the cabinet.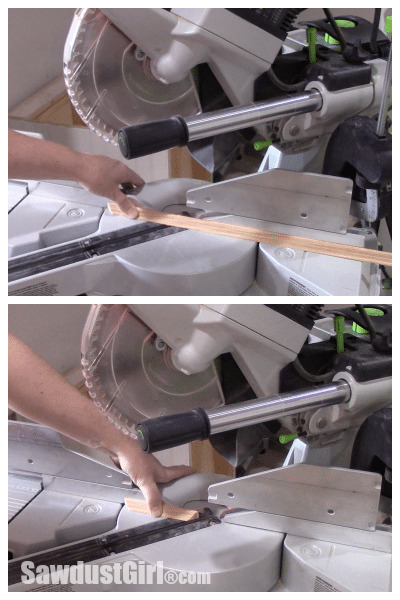 I cut all my pieces to size before installing them.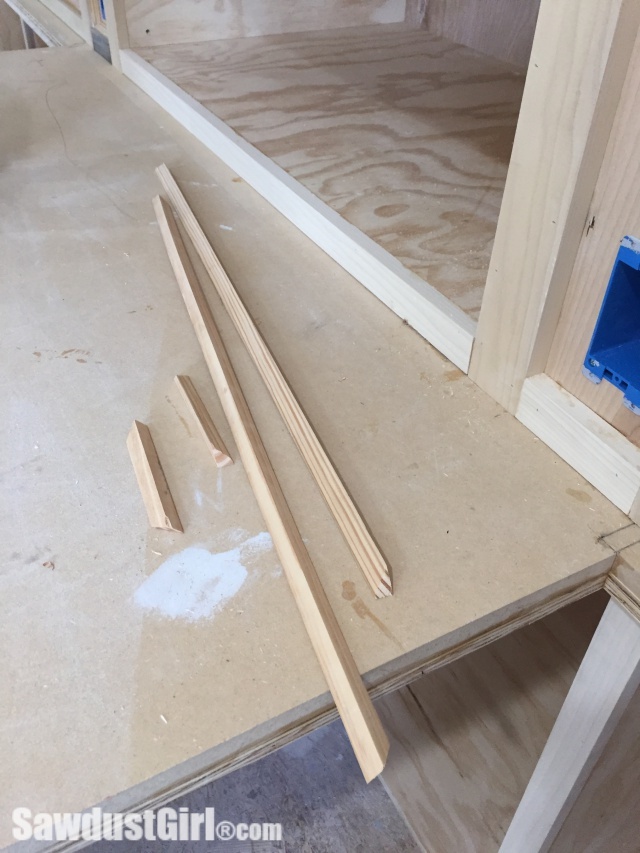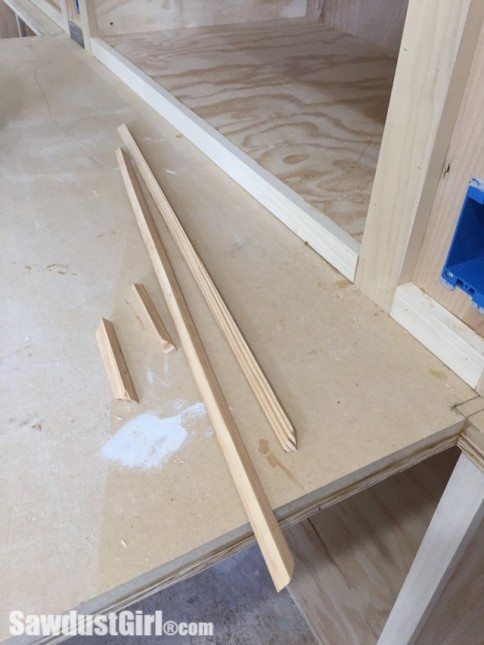 Installing decorative trim this small is tricky business.  It's quite flexible so it bends and bows and unless you use 20 nails per side, it's hard to get it to lay flat.  I lay a bead of caulk into the corner of the faceframe where I'll be installing it.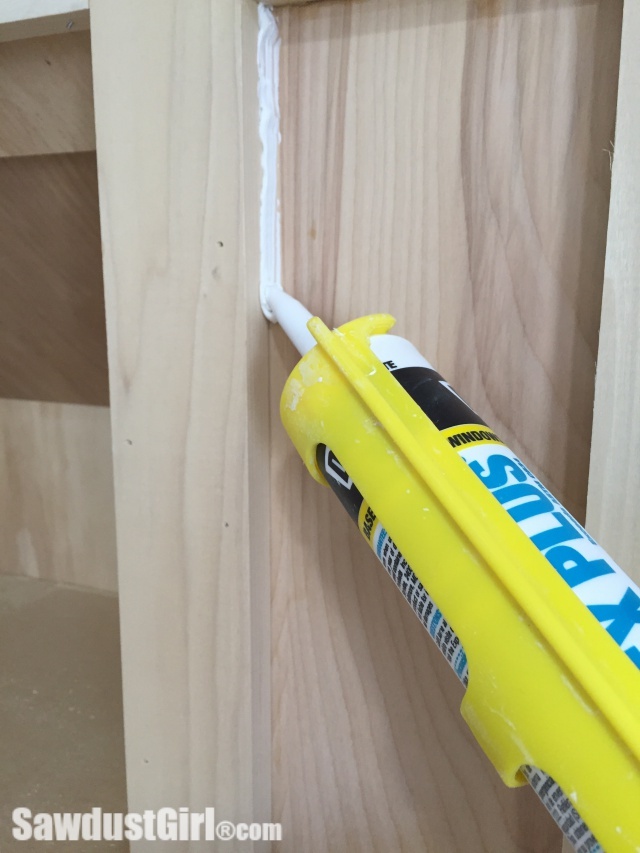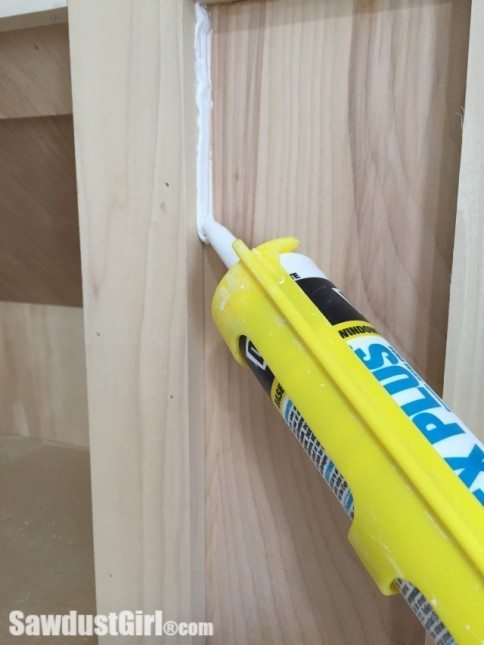 Then I push each piece into place.  The excess caulk squeezes out but theres enough caulk behind the moulding to grab it and stick it to flat to the cabinet.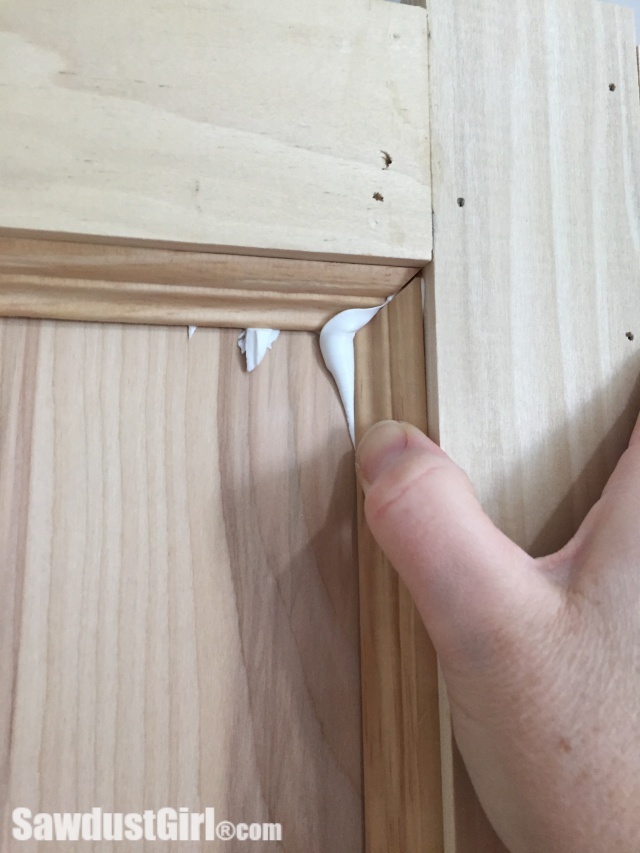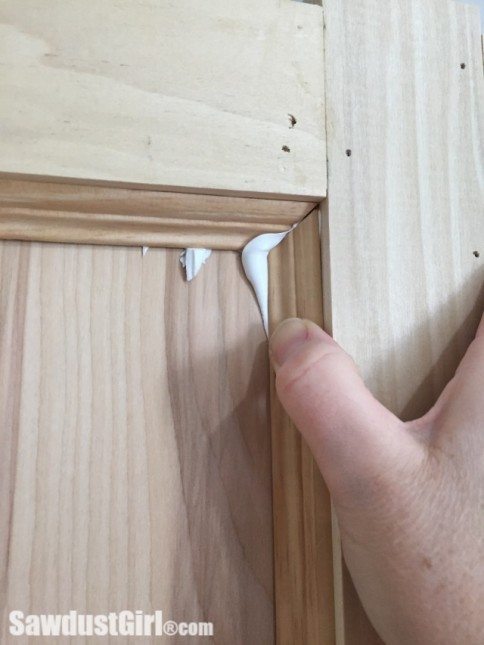 I nail each side of each piece of moulding to secure the joints and shoot a few nails down each side.  Thin moulding splits easily if you use too large a nail.  I'm using 18 gauge nails in my DeWalt battery nailer.  These nails are small enough not to split the wood.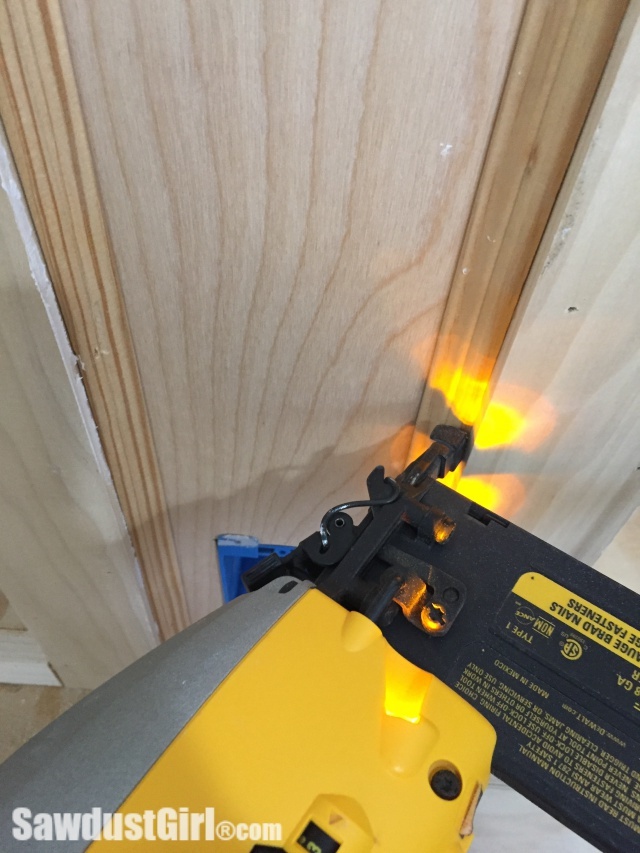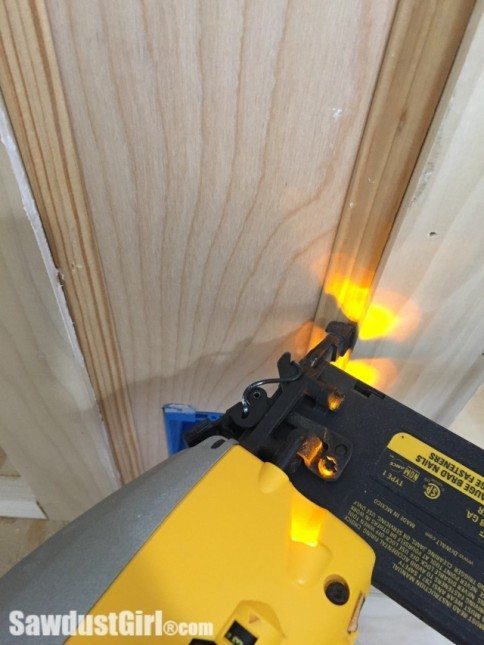 The excess caulk can then be used to fill the cracks in the seams.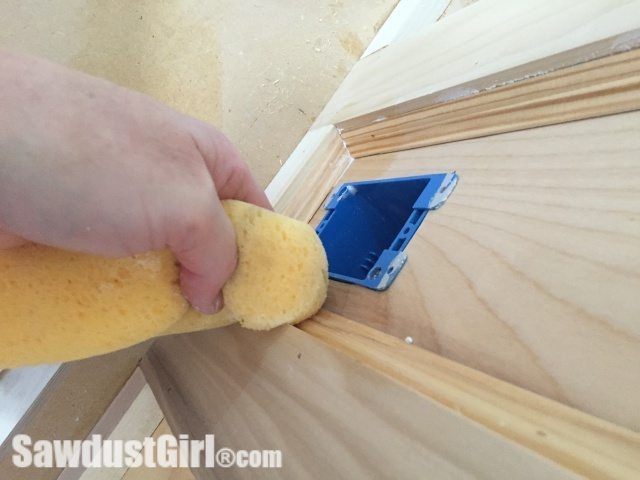 My columns will house electrical outlets so I had to make sure I left room for the outlet cover when planning the whole thing out.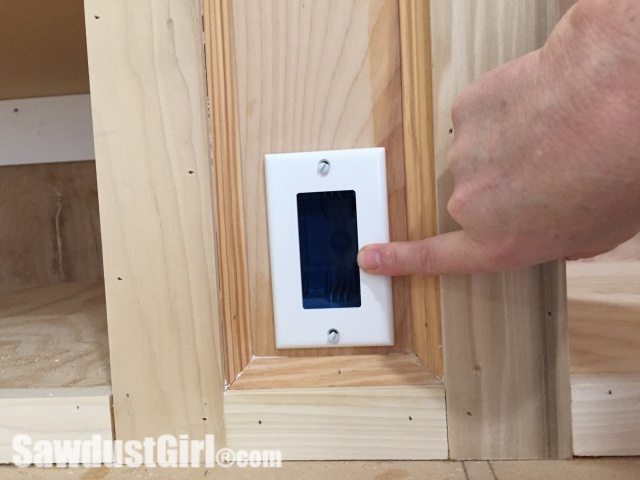 Right now the junction box is empty and it will remain empty until after I get everything painted.  I didn't tape off a couple receptacles when creating my faux brick wall and now I have to replace at least one of them because it's full of joint compound.  It'll be better if I wait to wire up my receptacles the very end.