There are tons of different ways to build a cabinet drawer. You can get fancy with dovetails, box joints or locking rabbets. There are biscuits, loose tenons and pocket screws. In this tutorial, I'm going to show you how to build a cabinet drawer using the easiest possible method.  You don't need any fancy tools to cut dados, grooves, tenons or dowels.  All you need are your drawer pieces, wood glue and a drill/driver.  Your screws will be visible on your drawer sides so this method is best for heavy duty workshop projects or you need to be willing to do some filling with wood putty.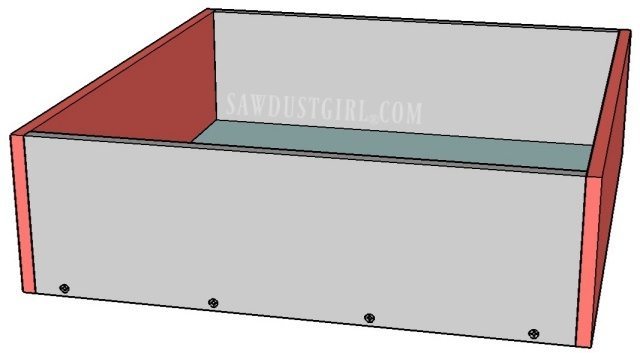 How to Build a Cabinet Drawer
Choose your Drawer material
We'll be using 1/2″ cabinet grade plywood for all parts of these drawers, including the bottoms.
Select Drawer Slides
Most traditional, side mounted drawer slides require 1/2″ clearance on each side of the drawer. Let's stick with those since it makes sizing your drawer super easy too.  Not all drawer slides require the same clearance for installation.  That's why it's important to always buy your slides before you build your drawers and make sure you build for the required side clearance.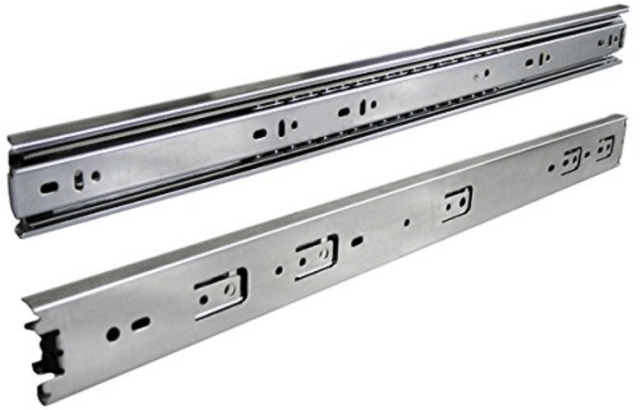 Drawer Fronts
Inset drawers are more difficult because of the precision required to get perfect lines around the drawer front.  Read this post to understand more about choosing inset or overlay doors.  
For the sake of showing you how to build a simple cabinet drawer, we'll be talking about attaching an overlay drawer front.
Sizing you Drawer
This makes it so easy to size your drawer!  Subtract 1″ from the width and height of your cabinet opening to determine the outside dimension of your drawer.
Width: Using 1/2″ side clearance drawer slides makes determining the width of the drawer super easy.

1/2″ Left side clearance + 1/2″ Right side clearance = 1″ total for side clearance.
Height: With side mounted drawer slides, you don't need a specific clearance on the top or bottom of each drawer.  To continue with our "super easy" theme, I like to stick with 1/2″ clearance on all sides.

1/2″ top clearance + 1/2″ bottom clearance = 1″ total clearance for height.

Length:  I like to leave 1″ behind drawers –to be safe.

Your drawer length will be 1″ less than your cabinet depth.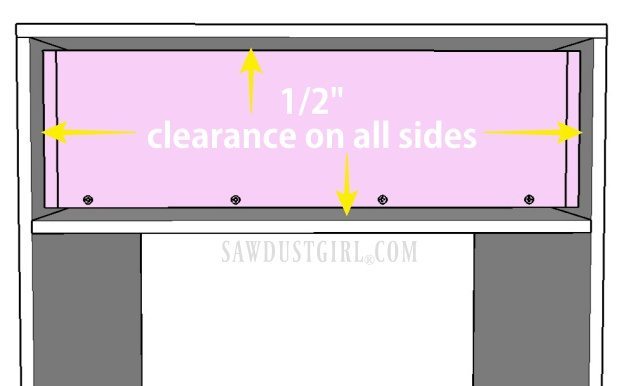 To be clear, let's say the cabinet opening is 22 1/2″ wide, 7″ tall and 23″ deep.
The drawer needs to be built 21 1/2″ wide, 6″ tall and 22″ deep.  Subtract 1″ from the width, height and depth of the cabinet opening. Super easy right?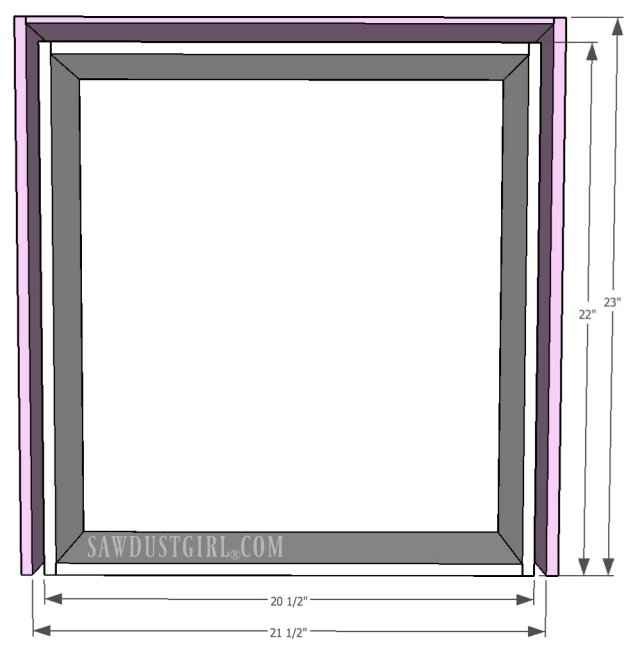 Cut Drawer Parts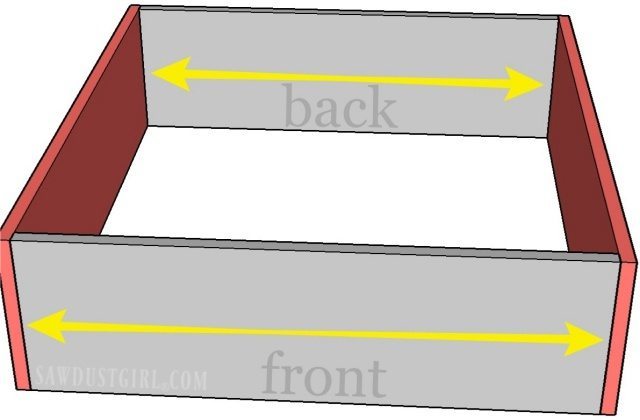 The drawer sides are the total length of your drawer.
Front and back pieces are 1″ less the total drawer width.
Cut the drawer bottom the exact size of the inside of the drawer.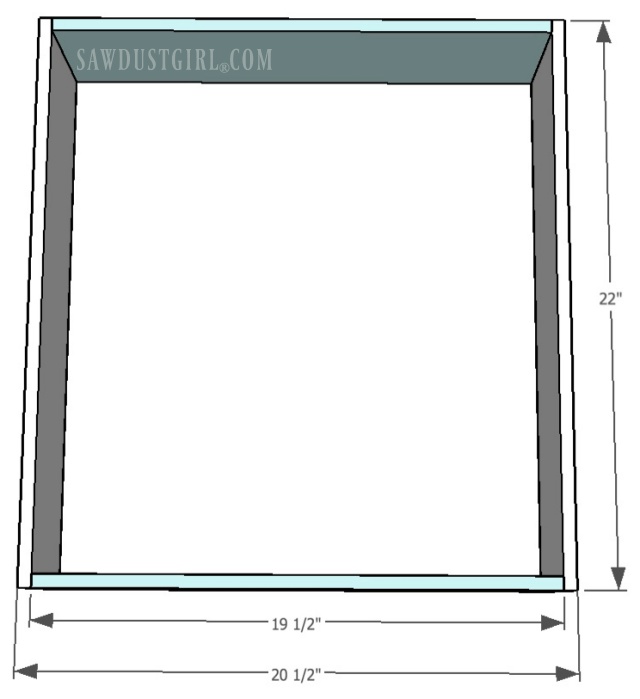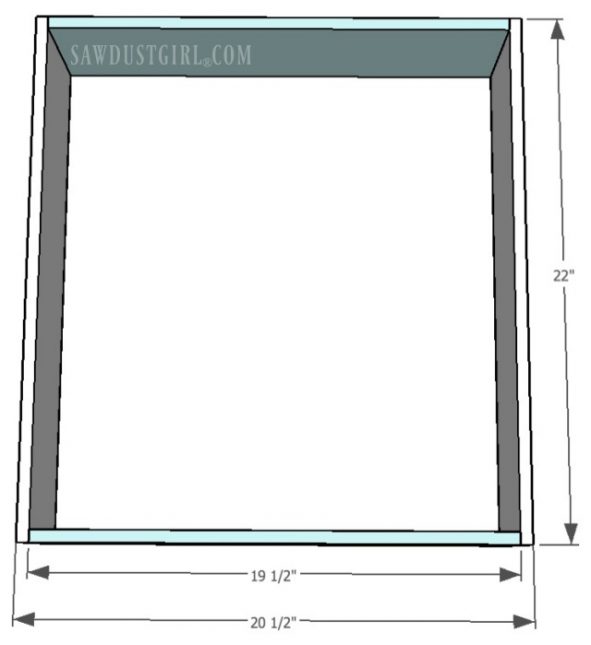 Build Drawers
Secure all four sides of your drawer box.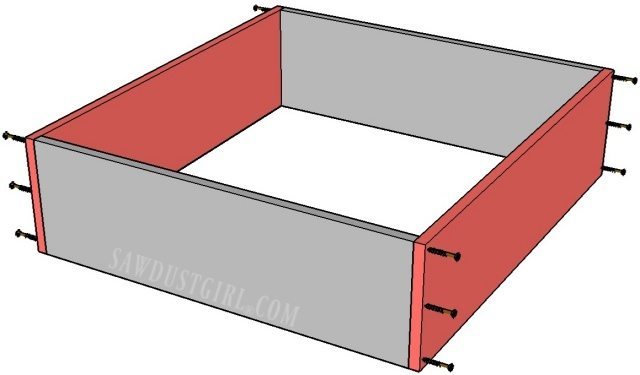 2. Secure drawer bottom
Apply wood glue to all four edges of the drawer bottom.
Slide bottom up into drawer so it is flush and even with the bottom of the sides.
Secure with wood screws. Put  2 or 3 screws in each side, front and back.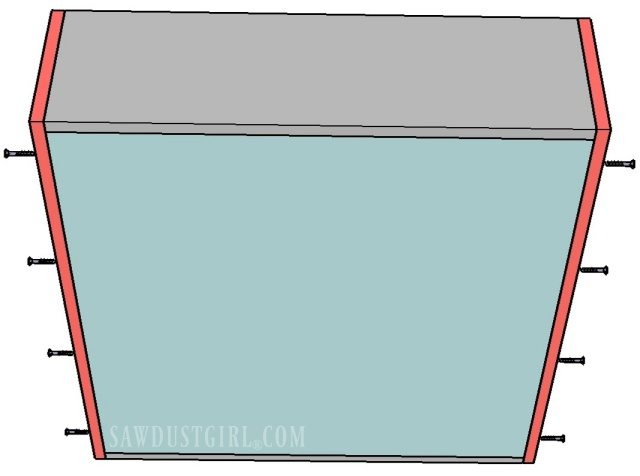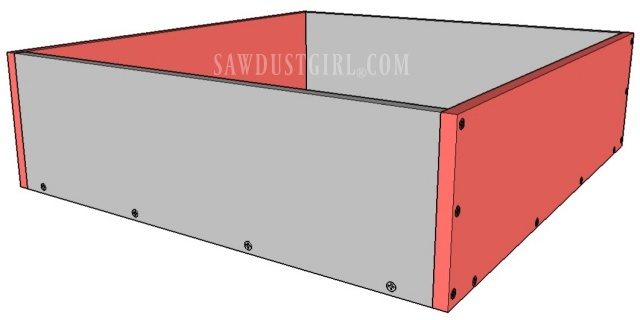 Fill screw holes
Depending on what this drawer is going to be used for, you may not care about having visible screws.  If it's a utilitarian drawer for a workshop, I wouldn't care a bit.  If it's for a piece of furniture or cabinet in a more important room in the house, you might want to make the drawers look pretty.
Either way, don't worry about the screws on the front or back of your drawer.  The front will be covered by the false drawer front and no one will ever see the back.
The sides, however, will be visible when the drawer is open. If you want the drawer to look pretty, fill those screw holes and sand the top edges so they are smooth.
And THAT is the easiest way possible to build a cabinet drawer!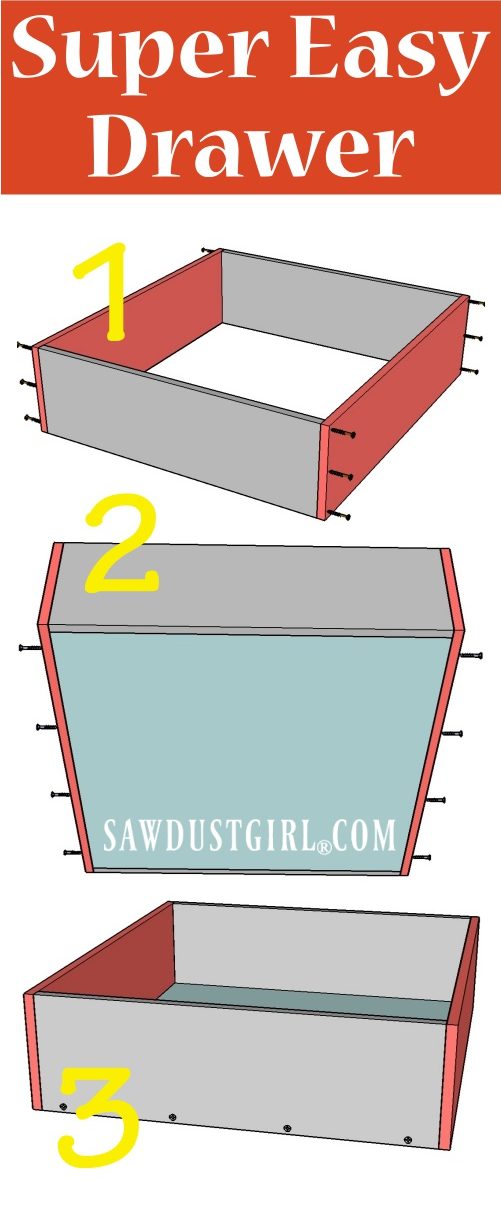 Get my Cabinet Building 101 eBook.  All the information in one place that you can download and keep on hand!
$9.99Add to cart