Off the Kitchen is another hallway leading to the garage on the right.  There are 3 doors on the left which lead to a small pantry, the laundry room and a storage closet.  The office is straight ahead.
The laundry Room is pretty small so there wasn't a whole lot I could do in there other than paint and install a couple things to optimize storage.
Like these 2 peg boards.  I made out of big, wide strips of MDF that I painted and drilled for the wooden pegs you can buy at any craft store.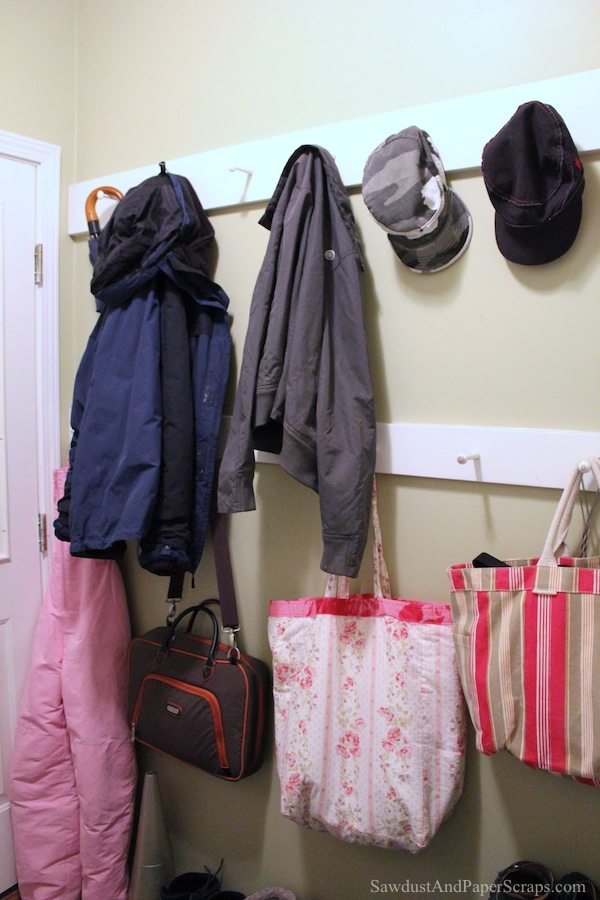 This pull out drying rack which I mainly use to hold paint brushes after I wash them.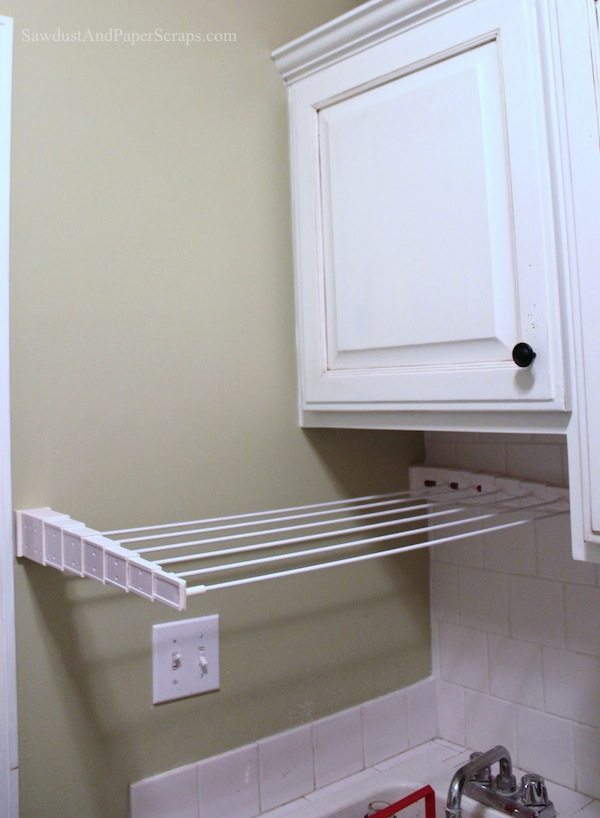 These appliance shelves and are handy when you need to dry wet hats and gloves!
I painted the cabinets the same color as the kitchen.  (See FAQ's page for details)
It serves it's purpose and it's better than before even though I didn't take any pictures until after I had finished half the re-do!
Before (kind of)… more like During!
After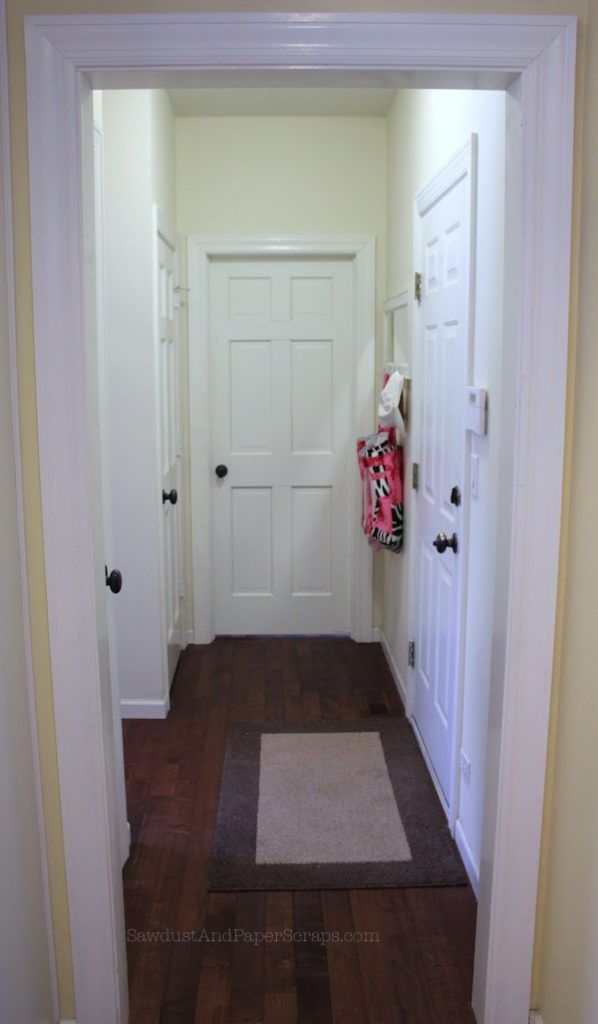 Although, that big pile of clothes in the middle of the floor looks the same in the "After Laundry Room" when it's laundry day.  Some things never change.