I'm excited about a new coaching project I'll be starting soon.  It's a double daybed with a trundle that is going to provide lots of giggly sleepless nights for …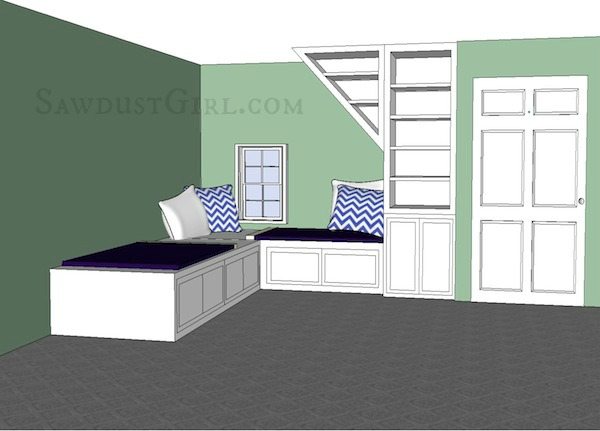 … the Sawdust Extravaganza winners.  Jenn D.  and family.  Congrats D. family!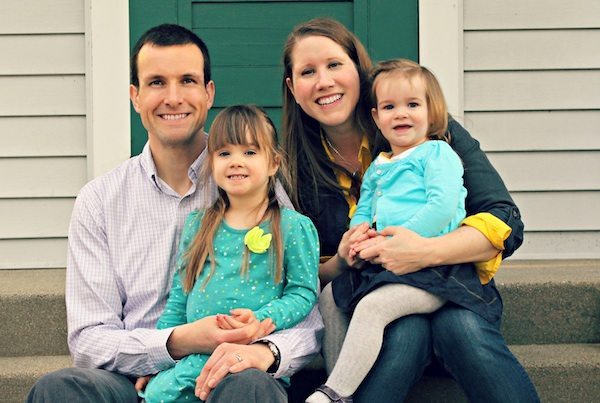 In case you don't remember — this is what Jen won.  🙂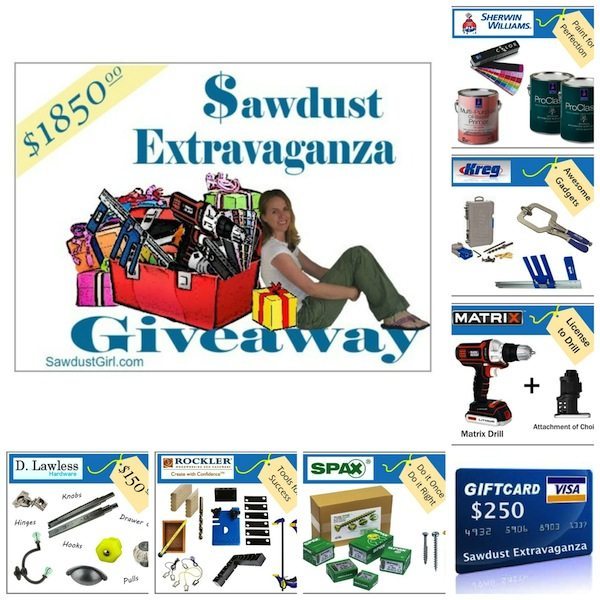 After the winner was chosen, emails were exchanged, video consults were held and a plan was devised.
Jenn and I will be working together on a room her daughter, Arden.   Arden wanted a triple bunkbed!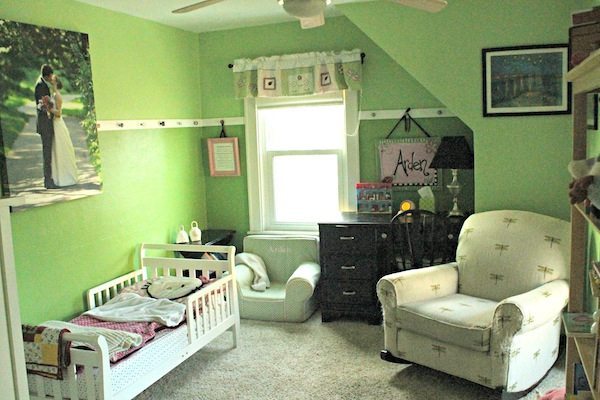 But her Mom and I talked it over and decided the ceiling wasn't high enough and we didn't want to block the window.   Arden really wanted to be able to have a triple sleepover … or have her little sister, Hadley  be able to move in with her and still have room for a friend to sleep over.
So this is what I designed:  Two daybeds and one trundle (on the left).
We'll build a bookshelf that mirrors the angled wall to give us the depth we need to accommodate the width of a twin mattress.  The other bed will but up to the first one creating an Lshaped double daybed.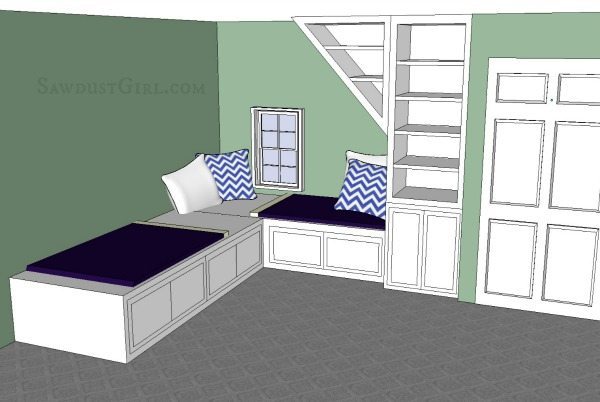 This will be a fun place to hang a curtain  or sting of lights or twirly twirls or some other whimsical element that will make this a fun place to sleep or sit and read or play…  The beds are low so the room won't feel like crammed.  The room will still have a lot of open vertical space which will help it feel open and spacious.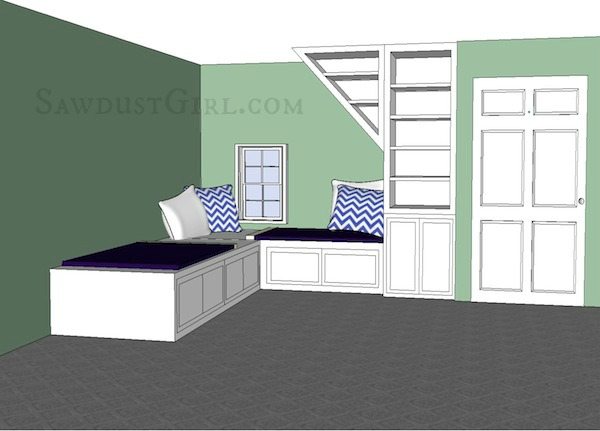 The bed on the right will have drawers for storage and the daybed can be converted to storage at a later date if desired.  Also, the two beds could be used separately at a later date as well.  Multi-functional baby!
We're all excited to get building.  I hope you're excited to follow along because Jenn agreed to share her Sawdust Diary.     I have a feeling we'll be getting a little of help from Arden.  She's a cutie and has great ideas for how and where things should go.
Stay tuned…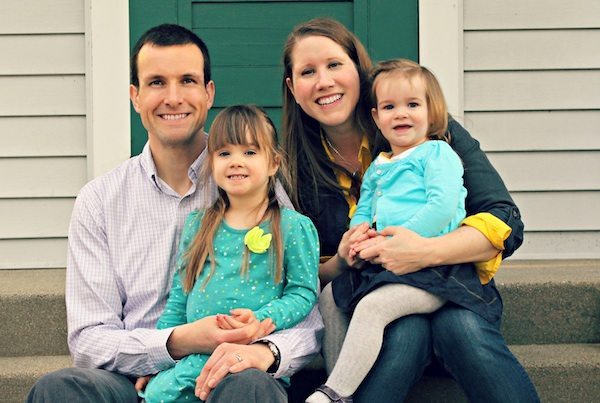 And a BIG thanks to some of my favorite companies for making my first ever Sawdust Extravaganza a BIG success!
Sherwin Williams, Kreg Tools, Rockler, SPAX, Black&Decker, D.Lawless Hardware