Beautiful Master Bedroom Makeover

Hi, its Ayisha popping in from Pursuit of Handyness blog.
Sandra has been kind enough to allow me to share my recent project with you guys.
When my husband and I moved into our house 3 years ago, our master bedroom was the pits. Our Ikea bed sat really low to the floor and squeaked like crazy. We had only a dresser and a Poang chair. We used two end tables at our bedside.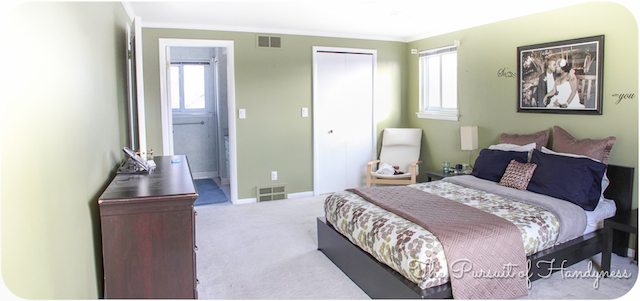 When we decided to upgrade to a king sized bed, my imagination grew out of control. I was only supposed to build a king sized bed. Somehow I managed to add an additional closet, replace all the doors and knobs and build a faux fireplace and mantle.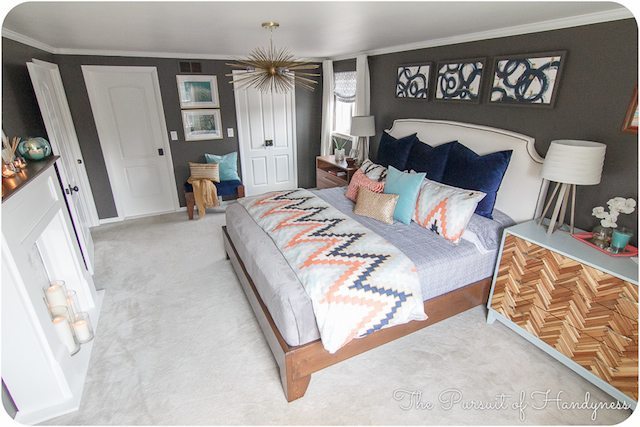 When I reached the halfway point, I realized that I could easily Diy this entire bedroom. I went on to build a his and her bedside tables, an upholstered bench, a settee and some custom photo frames.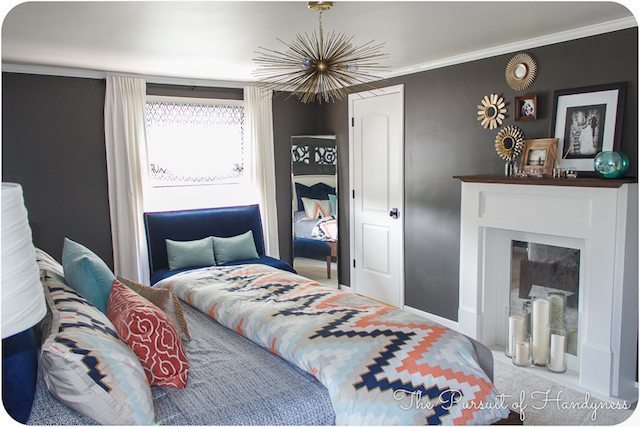 By building all the furniture myself, I was able to save enough money to buy quality linens and the fancy chandelier I had been drooling over.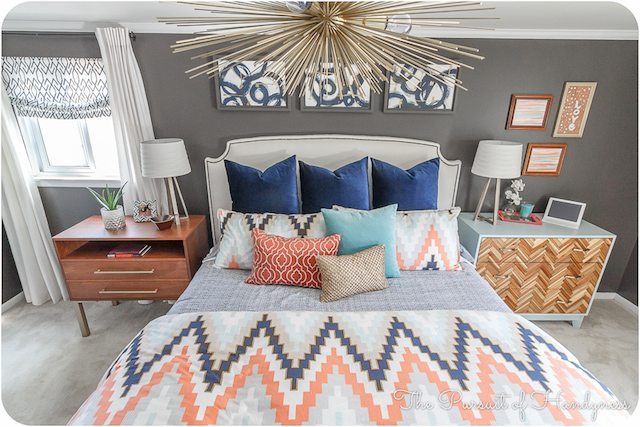 Our tastes are far from traditional and we prefer that collected over time look.  I'm quite pleased at how this turned out and I can't wait to dive into more building projects. For more details and tutorials on the different pieces of furniture in this room, visit my blog The Pursuit of Handyness