My Sawdust Diary clients have been busy and working hard on their respective projects!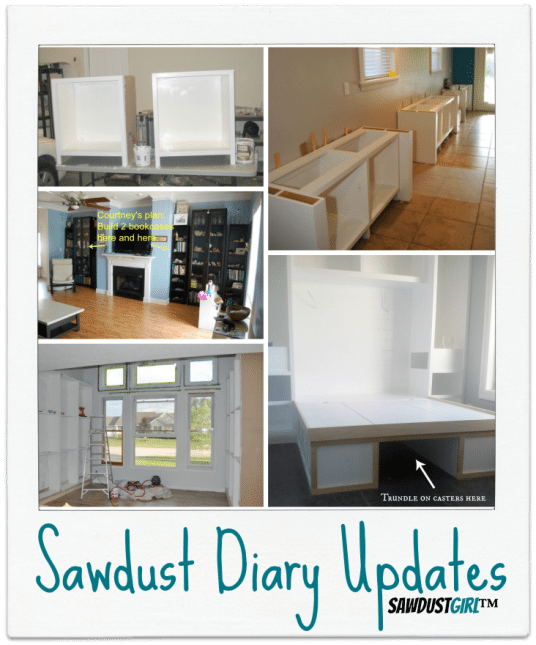 This week:
I introduced you to a brand new client, Courtney who WAS planning on building a couple bookcases…I had other plans.  You'll have to click over to see what I have in store!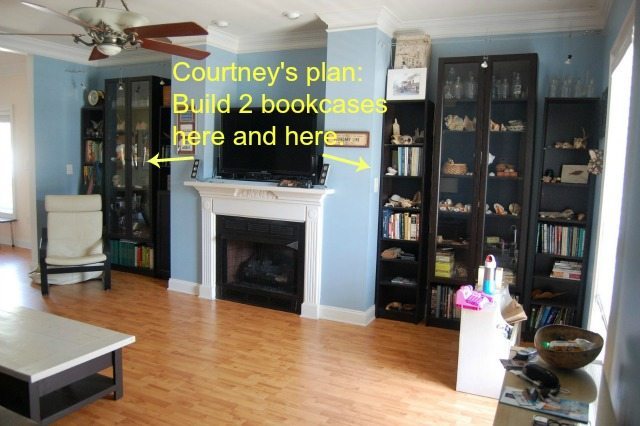 Cara got shim happy and her bases are IN!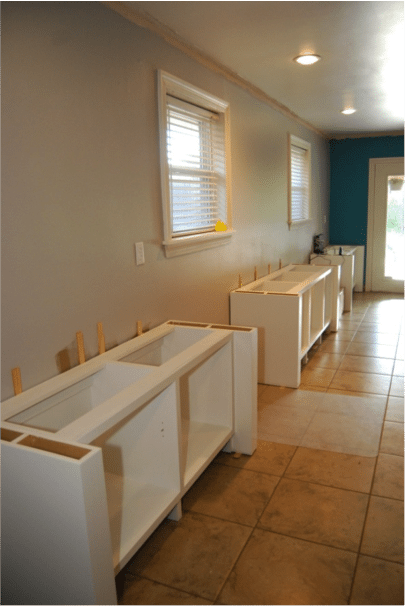 Lara finished her bookcase bases and isn't waiting any time on getting them covered with primer and paint.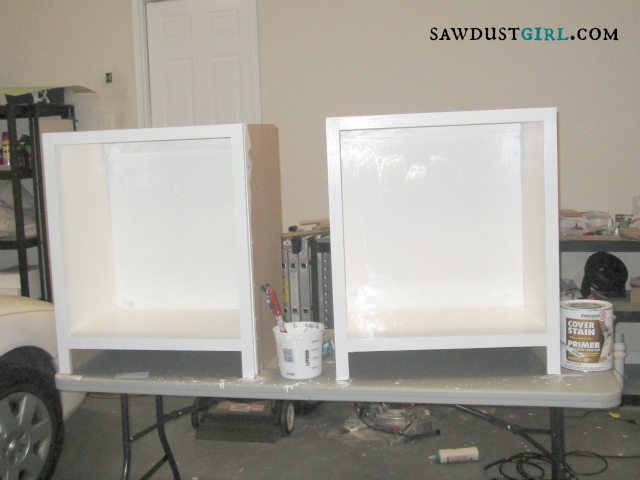 Lara's library is coming together.  All the main bookcases are done!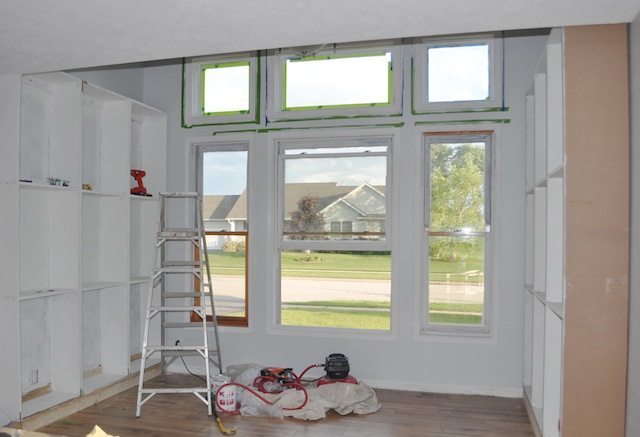 Kristy's storage bed is built with compartments in places you never dreamed were possible!  LOL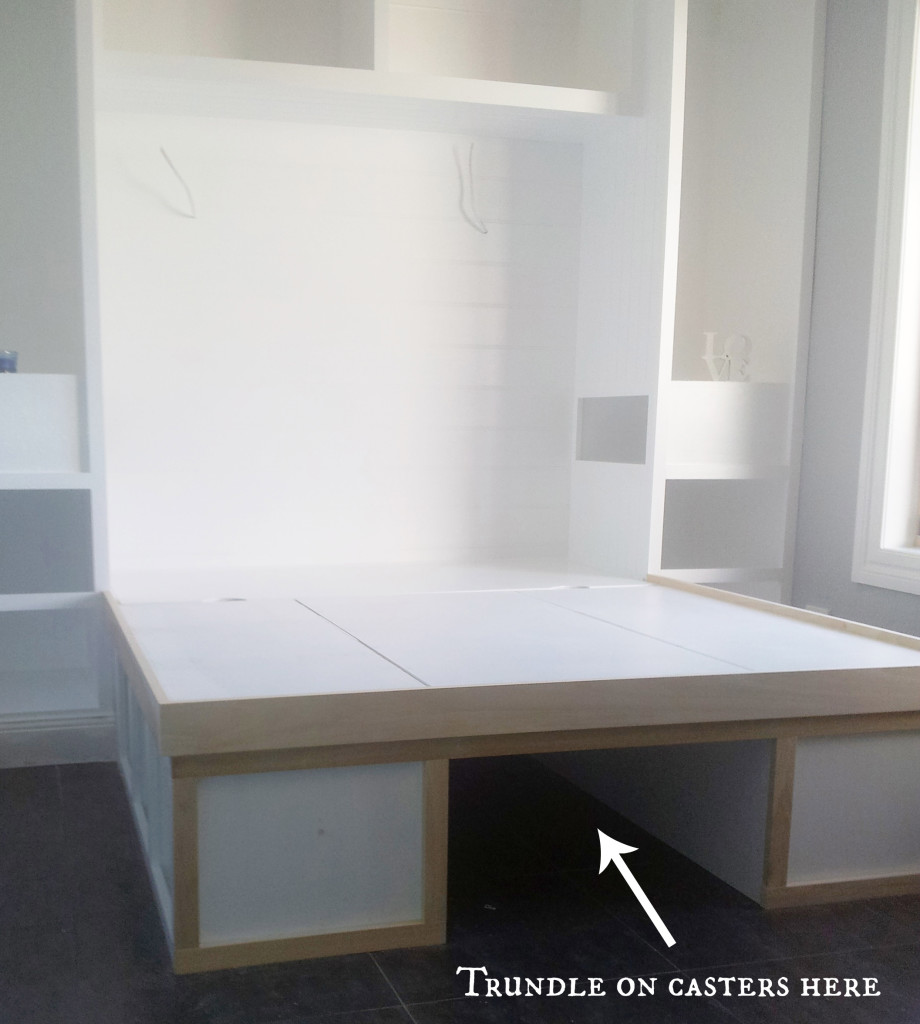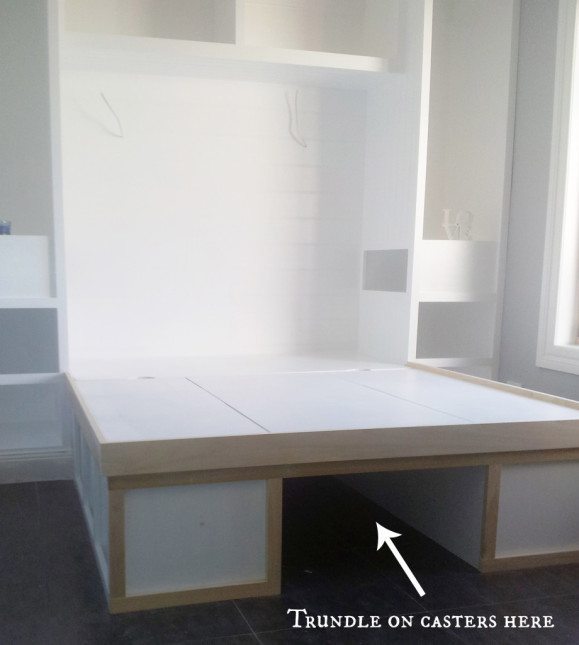 These gals have been working SO hard and are building awesome.  I am super proud of each and every one of the!
Momma bear out!