You may not know this about me, but in addition to being a total badass DIY diva, I'm also a domestic Goddess!  Much like Snow White — but without and all her little critter friends.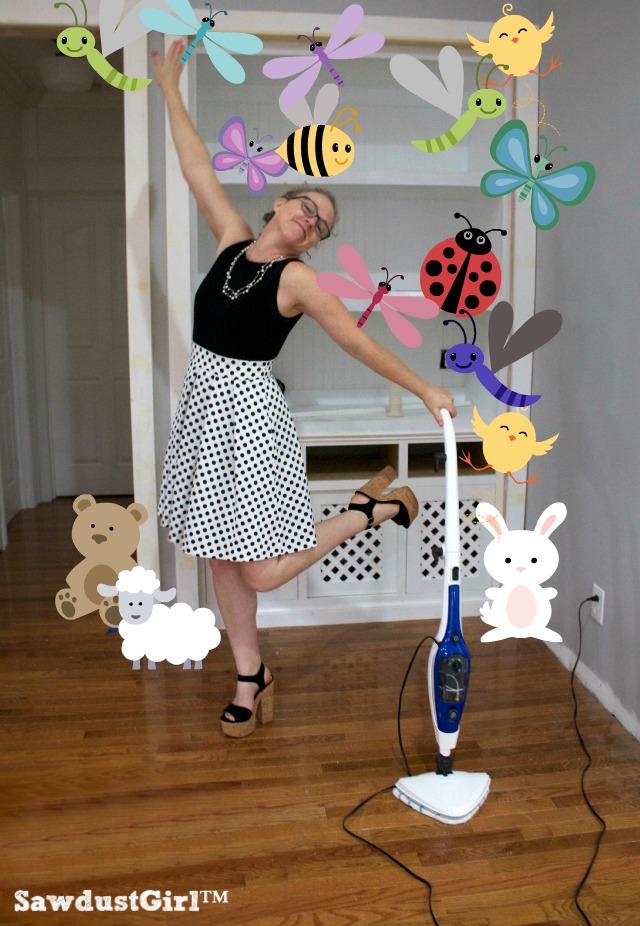 NOT!!!
Ok, not really.  Laundry, dishes and dust would pile and collect if it were up to me alone to keep things clean and tidy around here.  Thank goodness for helpers and the right appliances.  And speaking of cleaning appliances,  HomeRight is giving away THREE SteamMachine Plus steam machines!
Beside the obvious floor cleaning capability, the SteamMachine has an array of attachments that allows you to steam clean any ole' thing you want.  You just pull the mini steamer thingy out of the main contraption and put on your choice of attachment.
The most amazing thing I have found is that I can remove 5 year old paint off my floors by steaming it and then scraping it up with a plastic scraper!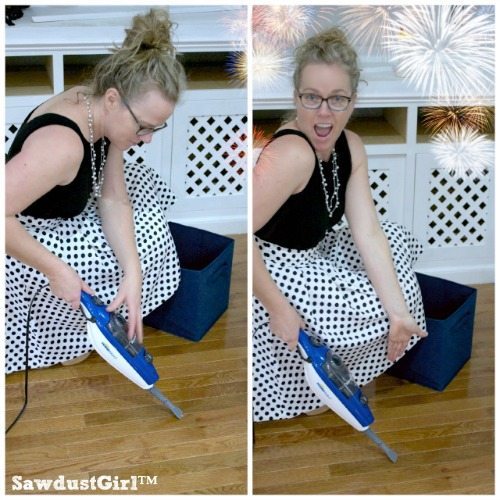 I didn't just get dressed up for nothing here…Let's get this giveaway party started!
The deets on how to enter:
For a chance to win one of the three HomeRight SteamMachine Plus' just leave a comment on the blog!  Anything interesting- fact or fiction.  AND click on the Widget below, you have to do both or you won't be registered!
You MUST be 18 years or older to enter and have a Continental US shipping address.