There are many ways to build floating shelves.  In this method, I'm using 1/2″ plywood with beveled edges.  You can build simple shelves by edging 1/2″ plywood with 3/4″ poplar or other solid wood to hide your plywood edges and proceed with the install.  This method is nothing like what I showed you in my recent U shaped floating shelves that I put in my hall closet.  When floating shelves are only supported on one wall, you have to approach it differently.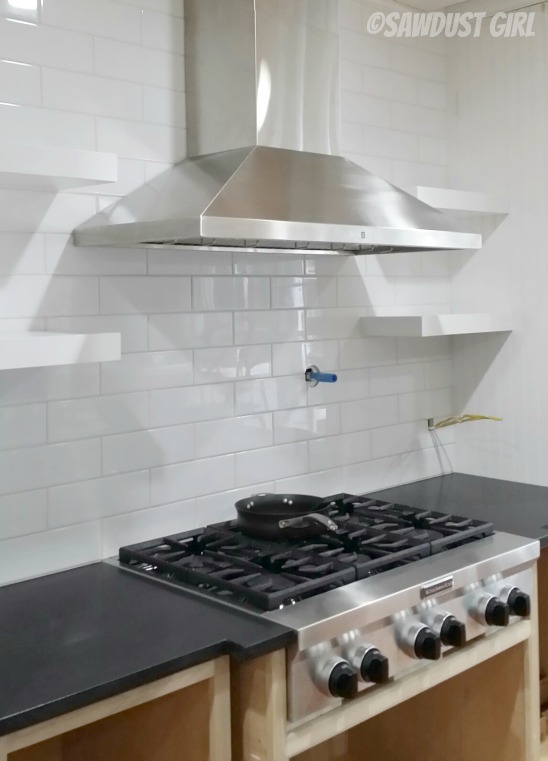 How to Build Floating Shelves
Materials Used:
1/2″ plywood for all shelf parts
2×2 for cleats
wood glue
painters tape
small pin nailer if you have one (I love my 23 ga pneumatic nailer because it holds things in place while glue dries but you don't have any holes to fill as the paint will do that on nails this small.)
Steps 1-5
Determine Shelf Width
Cut top and bottom pieces to exact width and depth that you want finished shelves.
Cut front piece the finished width of your shelves by 2″ tall.
Cut side pieces the finished depth of your shelves by 2″ tall.
Cut a 45˙ bevel on all edges of all pieces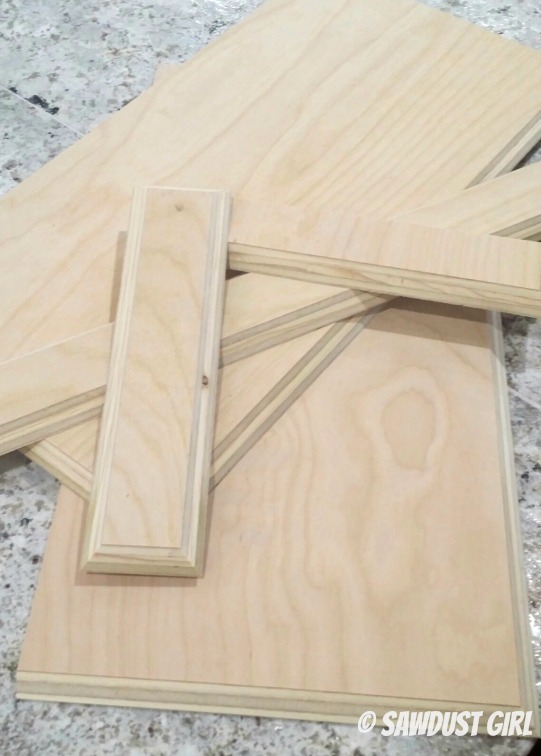 Step 6:  Attach front and sides to bottom piece
Generously apply wood glue to both edges being joined.
Use painters' tape to hold pieces in place while glue dries.
Use small pin nailer to secure parts in place while glue sets (if you have one.
The shelves have NO BACK —  they need to slide onto a cleat on the wall!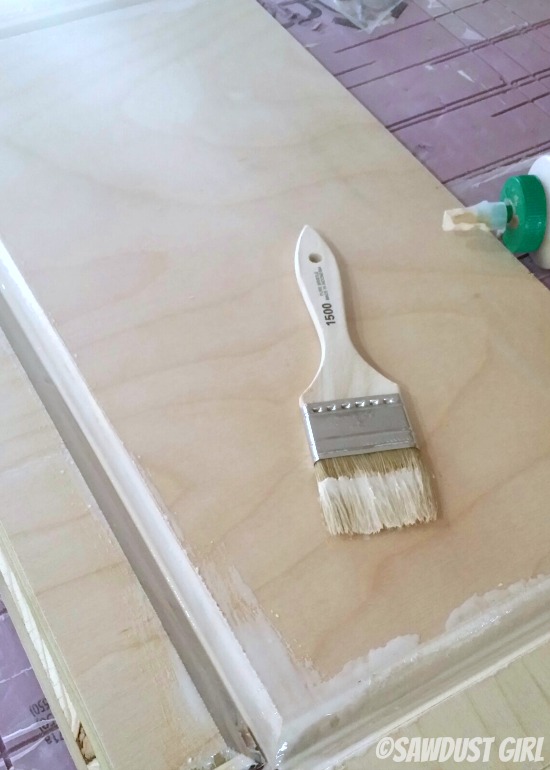 7. Add shelf top
Glue up all edges on the shelf and on the top piece then set the top in place
Secure with painters' tape and or pin nails until dry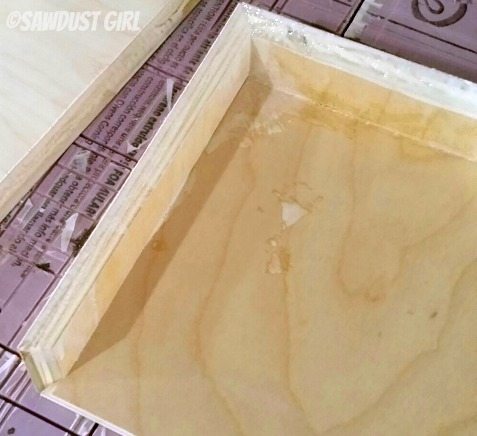 They might have glue residue all over them like this but it sands off easily.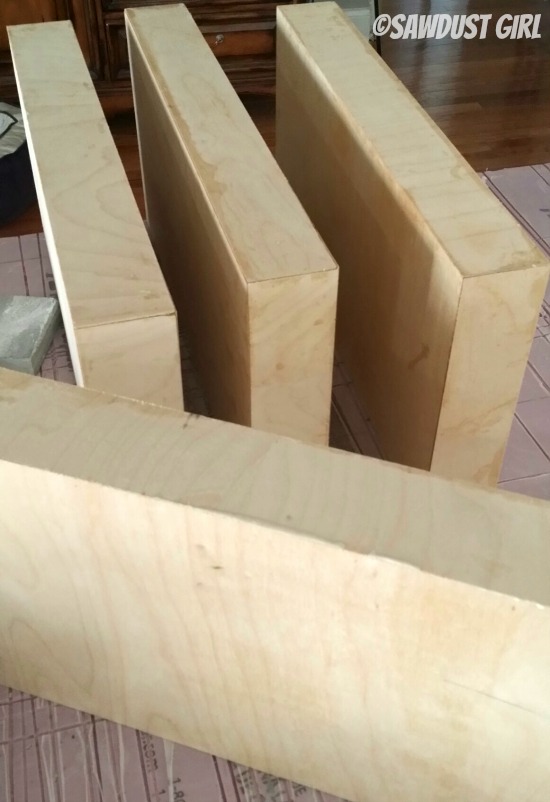 8. Fill any cracks and holes you might have, Sand and Paint or Stain.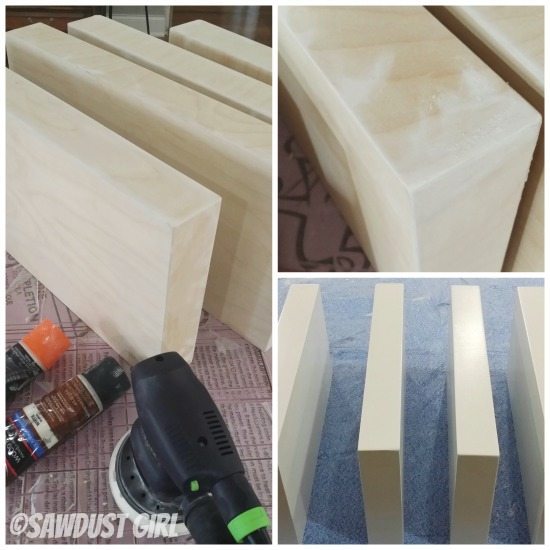 They should be perfectly lovely shelves!
Now you can move onto installing them…  How to Install Floating Shelves