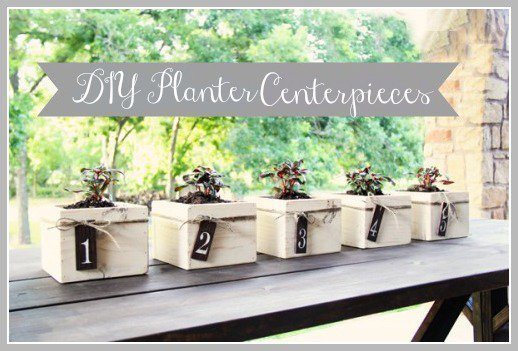 Do I even have to say it?…
Planter boxes.  Are.  Awesome.
They are great for storage, organization, or to actually hold a plant.
And they look even more awesome lined up in a row.
Maggie from Rustic Wedding Chic, gives us the steps to have planter boxes of our own.
Go see how she breaks it down.