Summer vacation means different things to different people.  Growing up on a farm, "Summer Vacation" meant it was time to work — and we all worked HARD.   1100 acres of potatoes, beans, corn, alfalfa, wheat… equals a LOT of field work!   When there wasn't any real work to do, I swear my parents made up work for us to do just to keep us all busy.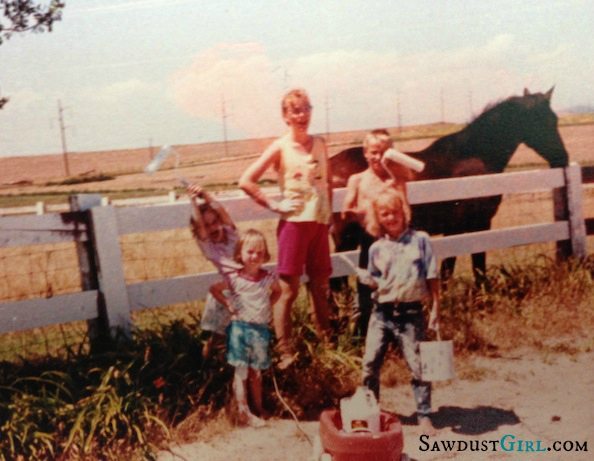 Don't get me wrong, we had time for play too and when we played, we played hard.  (11oo acres is a lot of ground for hide and seek, tag and cops and robbers!)
I hated growing up on a farm at the time.  I thought I was deprived by not being able to meet up with my friends at the park or in town (no doubt looking for trouble because there was nothing else to do in the small town I grew up in).
The funny thing is my friends loved coming to my house, even though when they came over they were expected to work right along with me.  We worked hard, usually covered in muck or mud but we laughed the whole time.  There is something about the feeling of adding value, doing something worth-wile, making a contribution…that makes you feel good about yourself.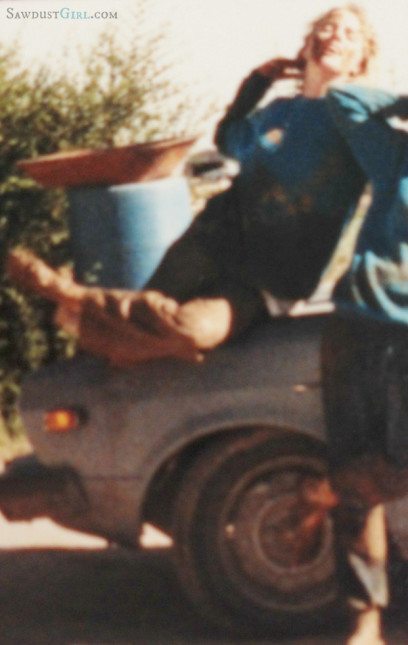 Being silly, covered in mud after moving pipe!
As an adult, I'm really grateful for the experiences I had working on the farm.   I have a high threshold for physical labor and  "I can't do that" is not on my radar.
I'm trying to make sure Madison has opportunities to learn the same lessons.  I'm learning some things as the parent through these lessons too:  I'm learning that it takes A LOT of patience to teach your child to work.   Patience and tolerance.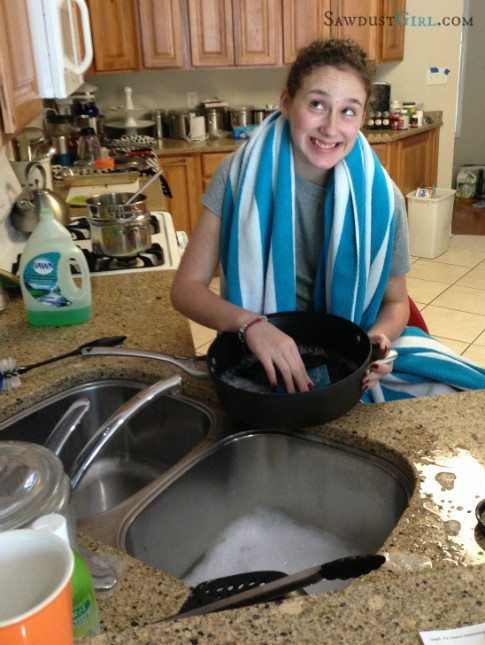 It's a different time and age — and world.  I sometimes laugh at myself for being so overprotective but at the same time I can't believe some of the things my parents let us do (or were unaware of us doing).
 I drove a stick shift when I was 8, I jumped off the top of the house onto the trampoline,  I made a "water slide" out of the side of a muddy hill and water from the irrigation ditch…
SOOO it's different for Madison than it was for me.  I'm trying to find the balance between keeping her safe and giving her the freedom to become self sufficient.   Finding that balance is hard.
I'm planning on having her help me remodel this summer but am not ready to let her loose with the power tools.   Baby steps.  For both of us.
What jobs do you give your kids (and at what age) to help them learn responsibility, hard work, teamwork and self sufficiency?