Holy cow September is almost over!!! Do you have your Halloween décor all planned out? If not here are a few more ideas to incorporating design trends into your display. See  trends 1-4 here, and 5-9 here.
10.  50 Shades of black + white (yes that = gray)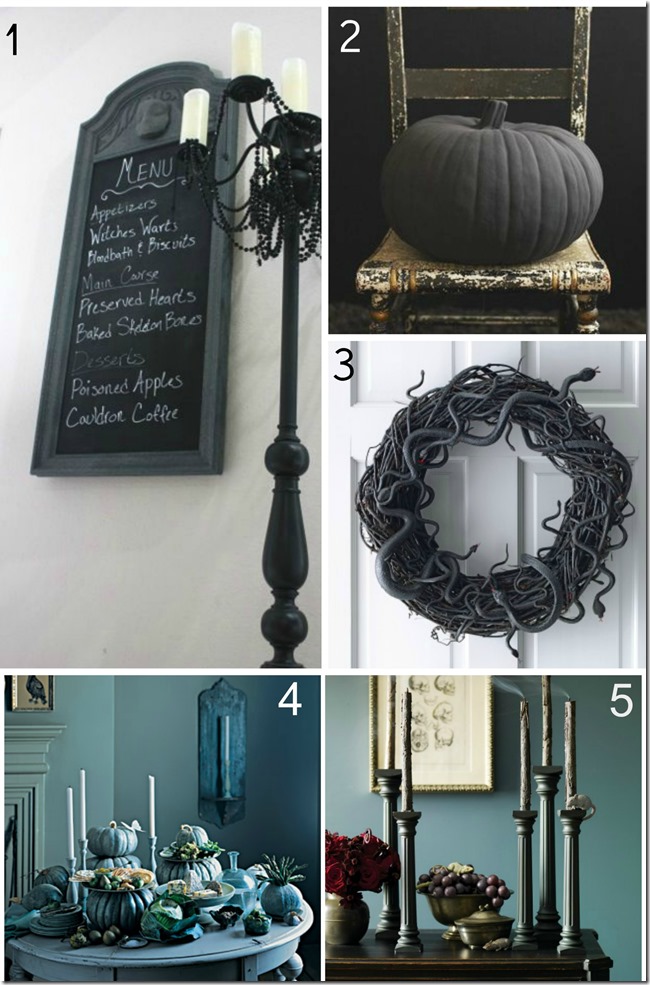 Halloween menu from SawdustGirl.com
Black Pumpkin from Sweet Paul Mag
4. & 5. From the Queen of Halloween Martha Stewart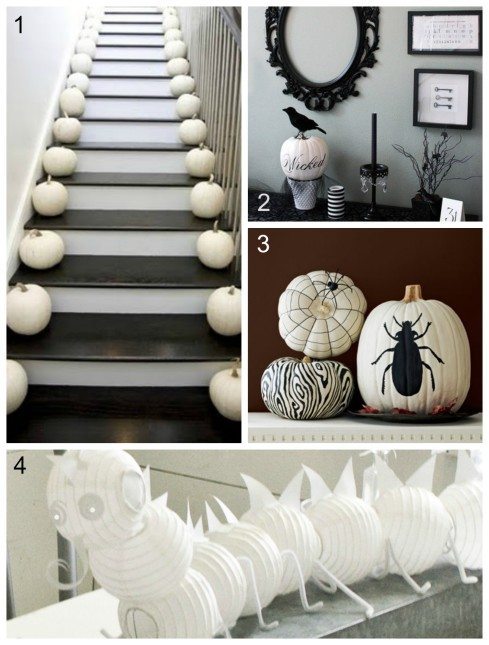 11.  Wallpaper, Stencils, & Decals
If you are loving all of the big, bold, and graphic wallpapers that are out and about, why not try one out for Halloween? Or one of the many decals and stencils out there. You can even make your own by cutting designs out of black paper. What could be easier to transform a space? And the best news is that they are super easy to take back down!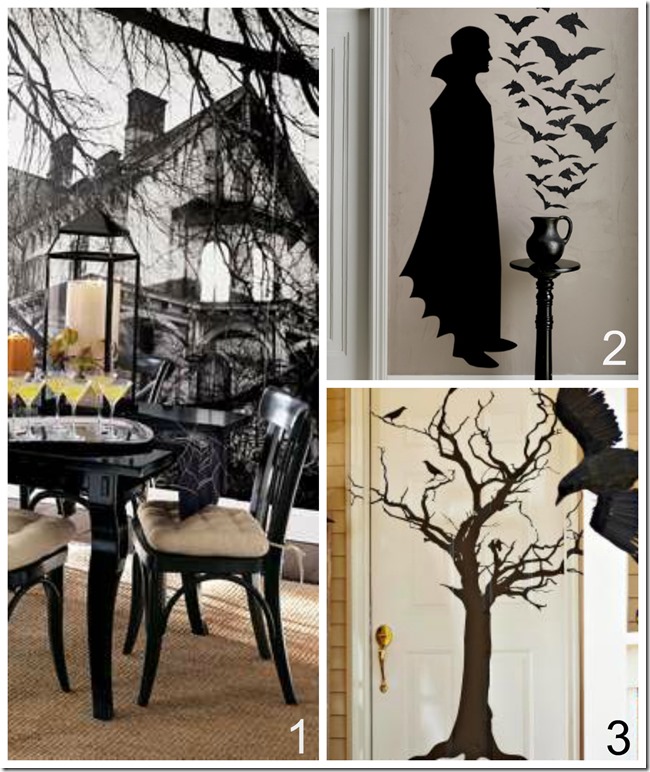 Old house wallpaper Pottery Barn viaApartment Therapy
Cling vampire with bats via Martha Stewart
Door tree decal from Dali Decals via Midwest Living

12.  Retro Industrial (Steampunk)
I die a little every time the Restoration Hardware Catalog shows up in my mailbox. I love the fantasy of the retro/futuristic industrial look, but it is just not going to happen in my little 1929 regency bungalow. So for Halloween I get to rock a little steampunk vibe and no-one is the wiser to my secret penchant for reproduction midcentury industrial lighting from Belgium, or that I dream of a studio that looks like Davinci once worked there. Maybe in my next house…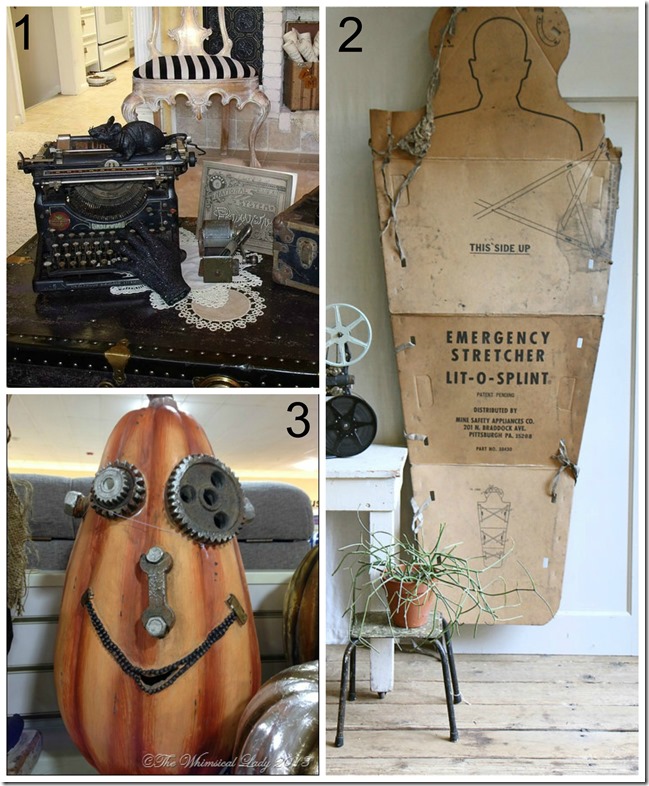 Vintage Typewriter and mouse from Pollyanna Reinvents
Vintage stretcher originally on Etsy via Pinterest
Watchmakers pumpkin from the Whimsical Lady

13.  Owls
I know, I know, owls are so overdone, but they are so dang cute, and Halloweeny!  Besides bunnies are on the rise, so why not indulge in an owl or two for Halloween? Retro, scary, adorable, primitive, rustic, etc. they can be worked into any design.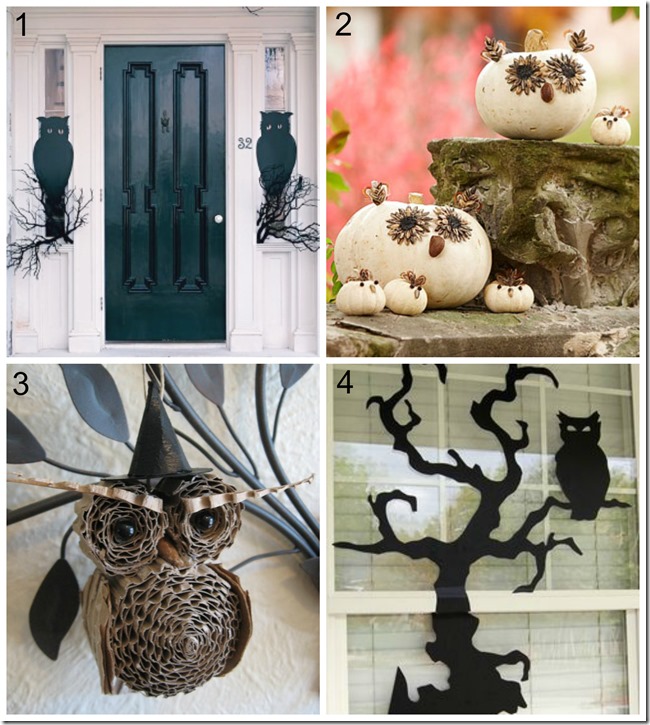 There you have it, our 13 favorite trends to translate into Halloween decor, but there are lots and lots more that would work. How about you, what the design trends are you dying to use in your Halloween display this year?