I'm so excited about my laundry room now that I've finally started.  I had to get the house looking a little Christmasy.  Madison was starting to feel like we were the holiday Humbugs.  We've really been skimping on decorations and celebrations this last year and a half.  Now — Christmas is on.  So is the laundry room. 
I want my room to be light and bright.  Someone commented somewhere that "Wow, she really loves white" and it's true.  White is my favorite color.  (I don't want to hear abut white not being a color!)
I initially had it in my head that I HAD to have a red sink but I couldn't find one I liked for a price I wanted to pay so then I thought I'd paint the cabinets red…and then I got over red altogether.  A little goes a long way.
The laundry room is the perfect place to do something fun and whimsical!  Get crazy if you feel like it!
I'm not sure I'm feeling crazy though.  I really, really like white.
…and grey!  I'm liking white and grey a lot these days.
And maybe a POP of color somewhere unexpected.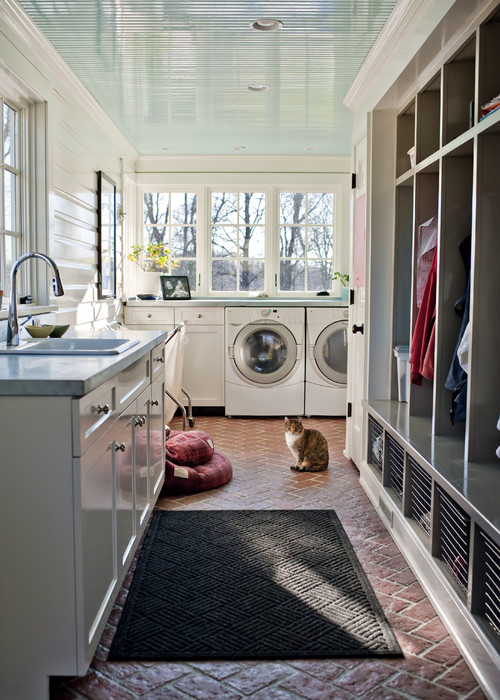 I just barely started making any progress so I have a few days to decide on color.  No matter what –I'm fairly certain there will be white…and it's going to look 100% better than it does currently.