Now that you've built the key components of your Queen sized platform bed, the Storage Bench and Platfrom Bed Side Boxes, you'll need some drawers.  Or, you could fill all the pocket holes, get some baskets and call it good.  Or you can build some drawers — it's entirely up to you!  I personally feel that when working with a small room or low ceiling, keeping a uniform color on a full wall of built-ins will make the space feel larger.
Kristy Platform Storage Bed –

Drawers and Drawer Fronts
If your side boxes came out exactly like the drawing, then you may proceed with the drawers as drawn. BUT, if your drawer openings are not exactly the same as in the picture above you'll have to do some adjusting.
*Assuming you are using drawer glides that require 1/2″ clearance each, your drawer will need to be 1″ more narrow than the opening.
**Also depending on the glides you purchase, you may need to give yourself more than 1″ clearance on the height.  Some drawer glides require you to tilt the drawer UP to get the glide parts to join and if your drawer is too tall, you'll be in trouble.
***This is why I almost always purchase my glides BEFORE building drawers.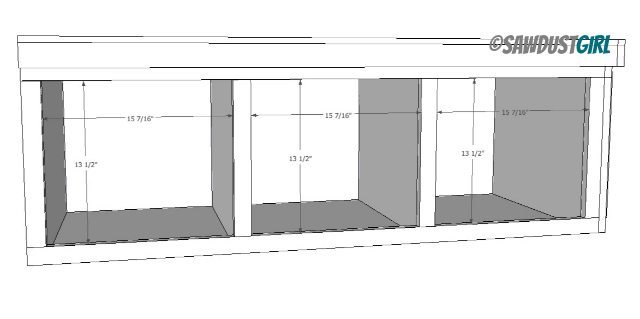 Materials
1/2″ cabinet grade plywood for drawers
1×3 poplar for drawer fronts
This plan is for 18″ drawers with overlay drawer fronts.
 18″ DrawerGlides will do the trick.
*This is a pretty good deal– 18″ drawer glides from D.Lawless Hardware !
Build your drawers
Make sure the front and back are glued and screwed or nailed inside the sides!  *This will give you more strength and resistance against the force of the drawer being pulled open.
You can either use 1/2″ material exactly cut to fit the bottom opening and glue, nail or screw it in place, or you can cut dados in your drawer and build them per this DRAWER BUILDING TUTORIAL.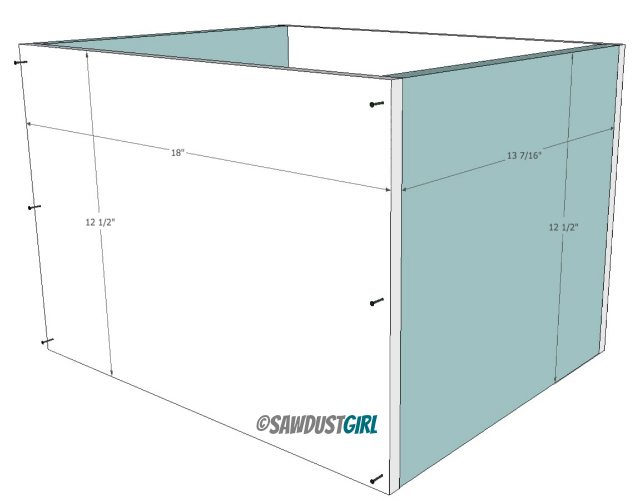 Install your drawers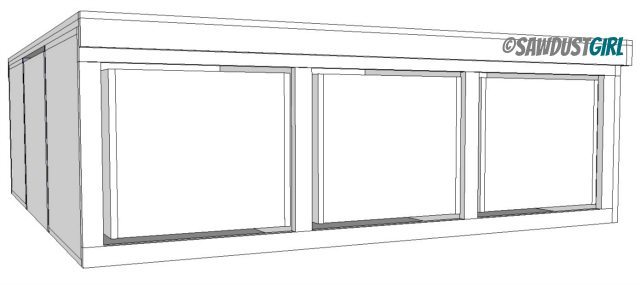 Make your drawer fronts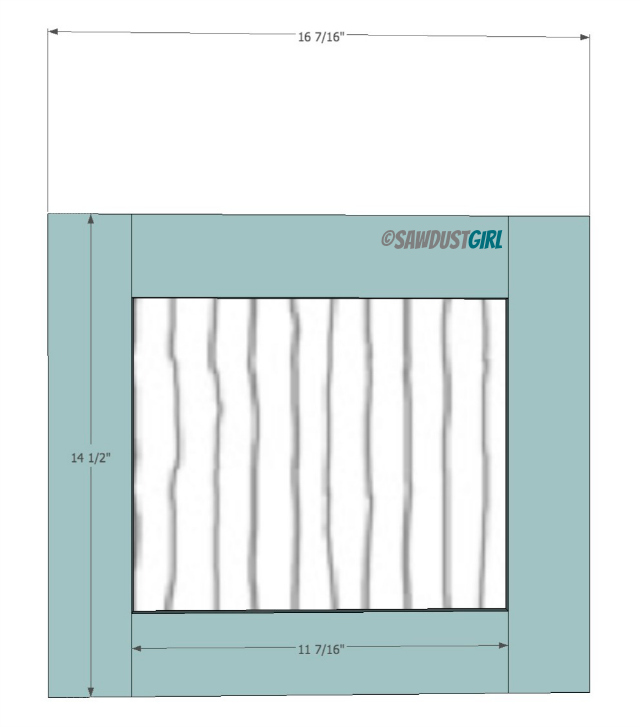 Install drawer fronts

Related Posts