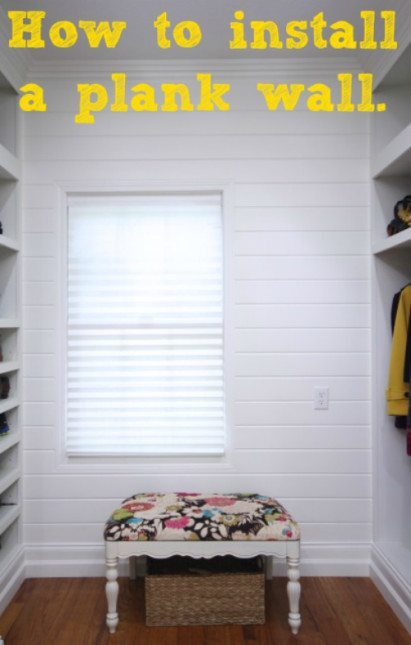 Installing a tongue and groove, wood plank wall is a super easy way to spruce up a boring wall.  Like the wall in my master closet that I just planked — I hated that wall.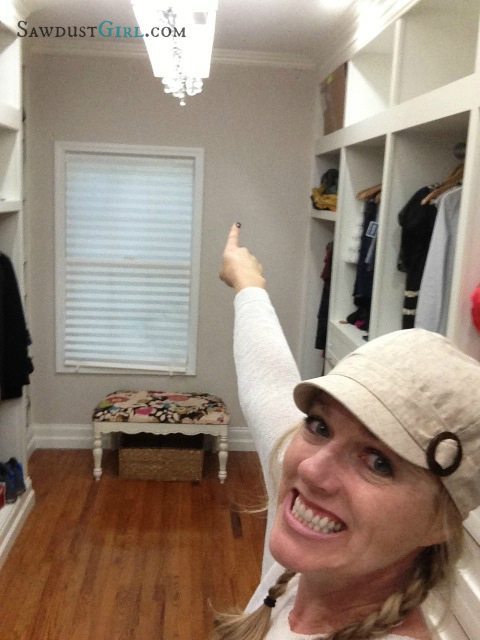 First of all, what are tongue and groove planks?  They are wood boards (planks) that have a groove cut into them along one side and the other side has a protruding strip (tongue) that fits into the groove of another plank.  These are 5/8″ thick.  I've installed thinner ones but didn't like them.  They were difficult to work with and not enough cheaper than the thicker wood planks to make it worth the hassle.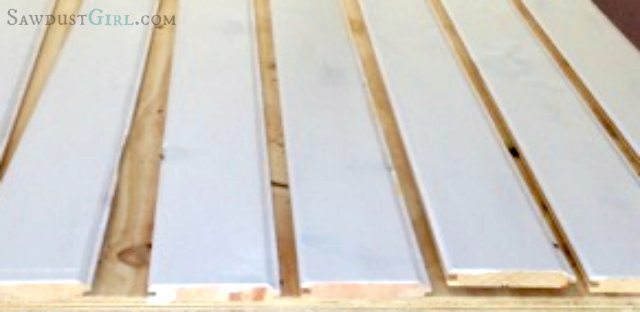 I've searched for primed tongue and groove planks but short of custom ordering, which I never plan ahead for, raw pine is all I can ever find.  I bought the planks for my library ceiling at Home Depot but found these at a local lumber yard for $4 per 8′ plank.  I hand selected the smoothest and least knotty planks I could find.  Set them on the forklift and then they were loaded into my truck for me.  (Love that!)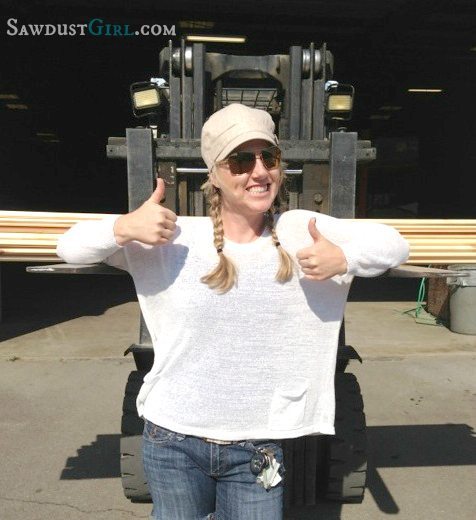 My planks were already very smooth so primed them without sanding.  I'm using an oil based, stain blocking primer (Sherwin Williams ProBlock) because I don't want any knots or sap bleeding through.  I do 2 coats of primer.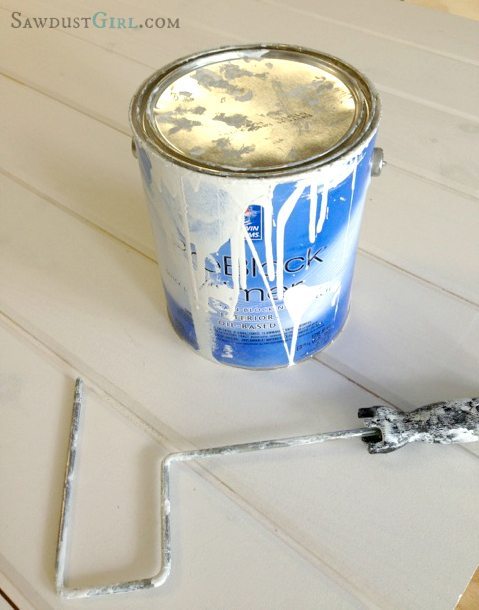 After the first coat of primer, I fill all the visible cracks and then sand the entire plank lightly with 220 grit sandpaper.  It's easier to see what cracks and knots are visible after you've primed than before.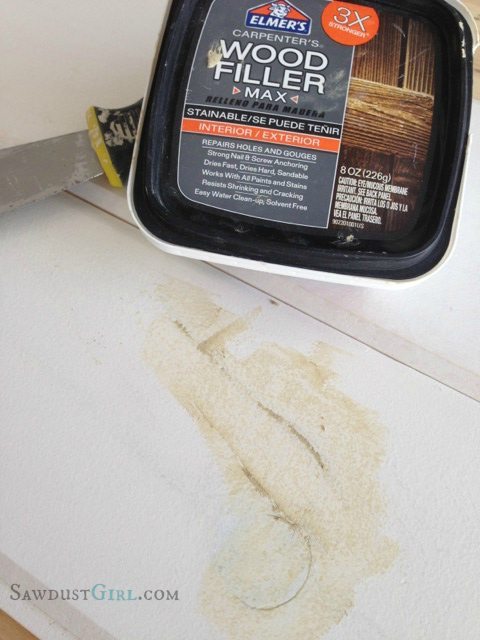 When sanding, make sure to get the V-grooves on each plank.  I find it easiest to do this by pushing a bunch of planks together and sanding the V with the corner of a sanding sponge.
Make sure to let your planks dry completely between each coat of primer and paint.  I applied 2 coats of primer and then 2 coats of paint.
I removed my baseboards because I want to put the back on ON TOP of the plank wall.  I also removed some thin trim pieces that were on the edges of my cabinets.  Scrape off all remaining caulk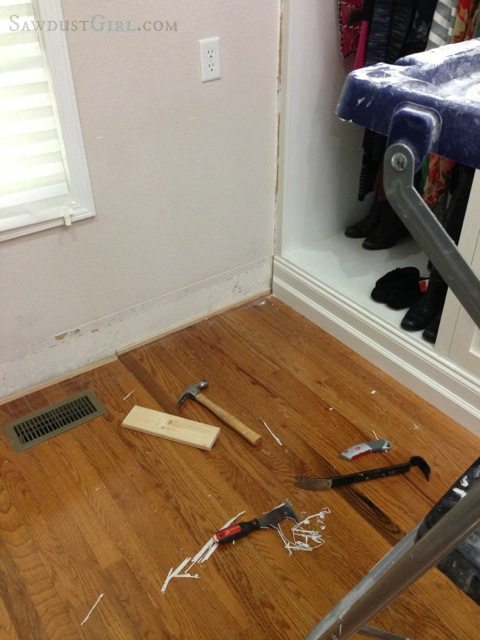 The installation is the easiest part if you have a nail gun.  Just make sure you:
mark where your studs are so you know where to place your nails
place your first plank perfectly level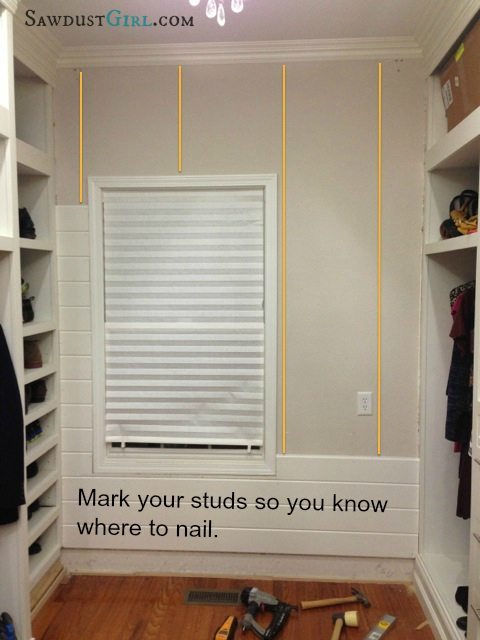 Putting that first plank on level is key to having the whole wall of planks being level.  Nail your first plank on below the top of your baseboard line.  You want to make sure the baseboards cover a plank.  I have the tongue facing up on a horizontal plank wall.  Then place the groove of the next plank over the tongue of the first one and nail into place.  Easy as pie!
If you have an outlet or light switch in your plank wall, use an extender for your junction box to bring the outlet flush with the new wall.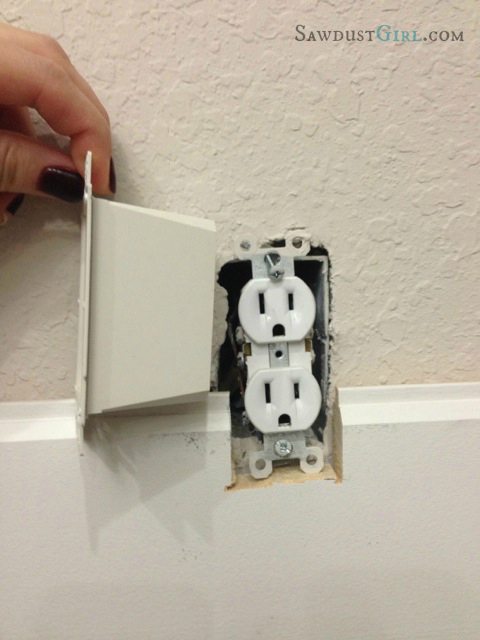 My built in cabinets had additional moulding below the crown and I didn't want to remove the crown to remove that trim so I  cut it off flush with a scrap piece of plank wall with my Black & Decker Matrix, slid the next plank up behind that and I was done.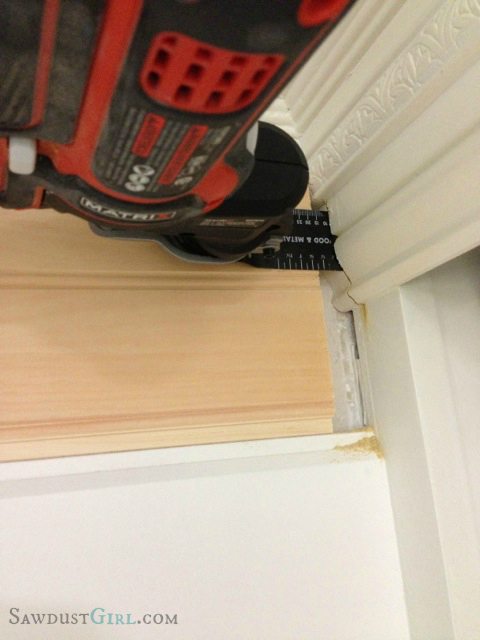 I filled all my nail holes with wood filler and then painted the whole wall again because I don't like to see touch up spots where the brush strokes make a different texture than the mini roller…it's probably a perfectionist thing but that's how I roll.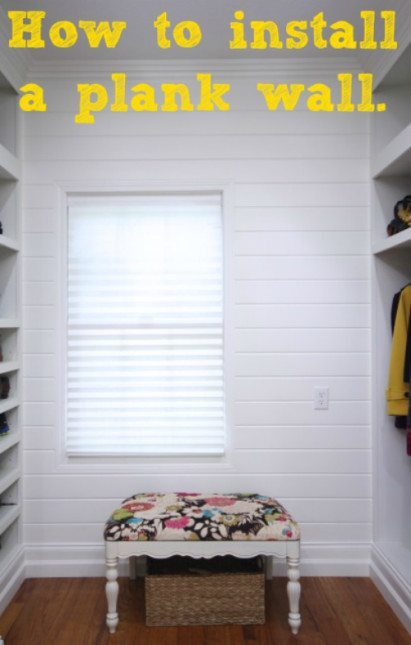 The great thing is these planks only have 4 nails each in them so if I ever decide to tear the wall down and go a different route, there won't be too much repair work.  No glue or wallpaper paste or construction adhesive…
Just wood, nails and paint!
Related Posts