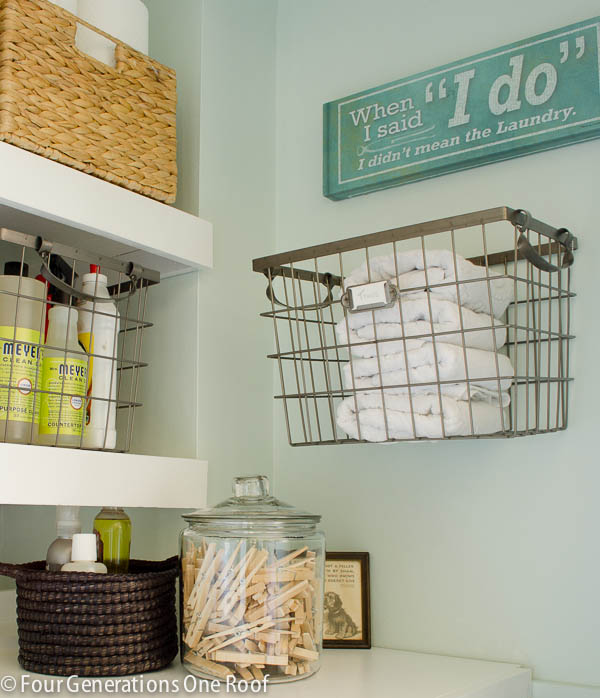 You know what a good idea is?
Floating shelves above your washer and dryer, that's what.
This is an easy DIY that will help you keep all that laundry room hoopla organized.
Hoopla being soap, regular fabric softener, fabric softer for dark colors, that fabric softener ball thingy that you never use, more soap,
stain remover, bleach, mesh laundry bag for delicates, some stray wooden clothes pins… (why do you have wooden clothes pins?…)
Like I said.  Hoopla.