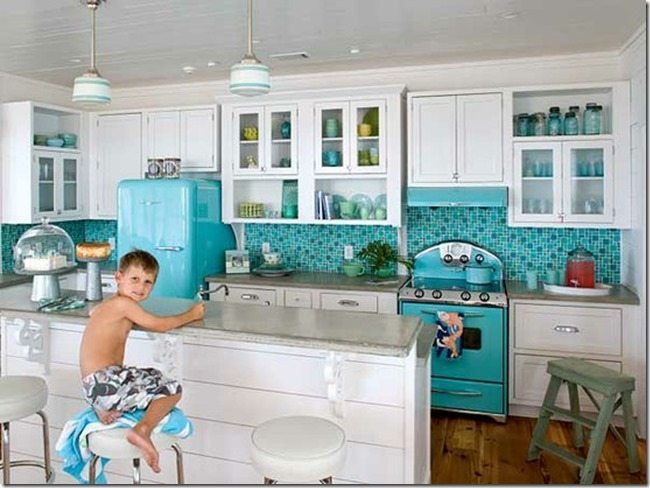 Dents, scratches, and FINGERPRINTS are common complaints with stainless steel.   I  love the look of a kitchen with stainless steel appliances, but am aware of these common complaints and am looking at possible alternatives to stainless steel appliances.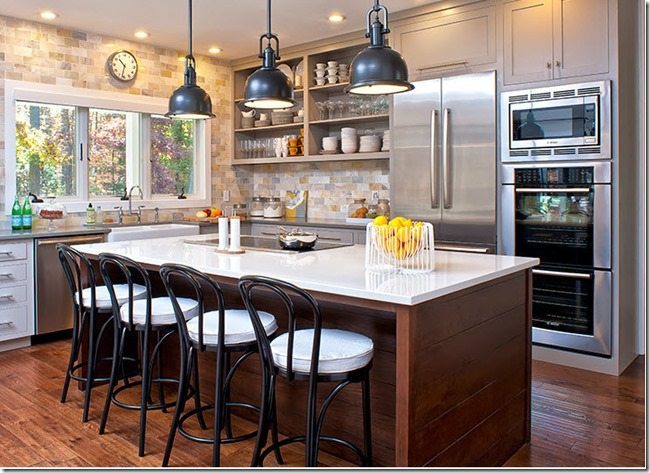 Brightly colored appliances, especially ones with a retro vibe, are COOL, but I worry that I might tire of the color before the warranties expire.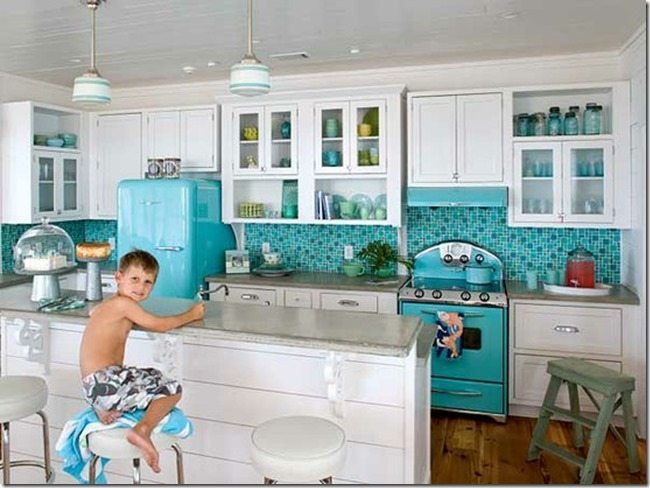 It's probably a better idea for me to stick with a neutral kitchen and bring color in with cheaper and easier to change accessories like in this kitchen from BHG.   LOOOOVE!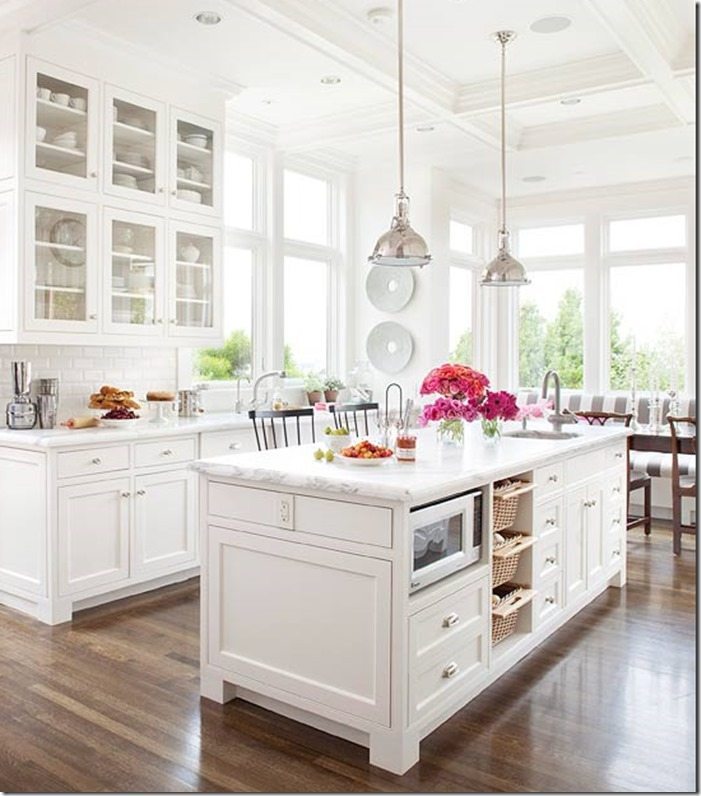 White has come a long way since that first fridge we bought for our first house. There are some really beautiful high end versions like Miele's Brilliant White line—might be a little too modern for my kitchen, but gorgeous.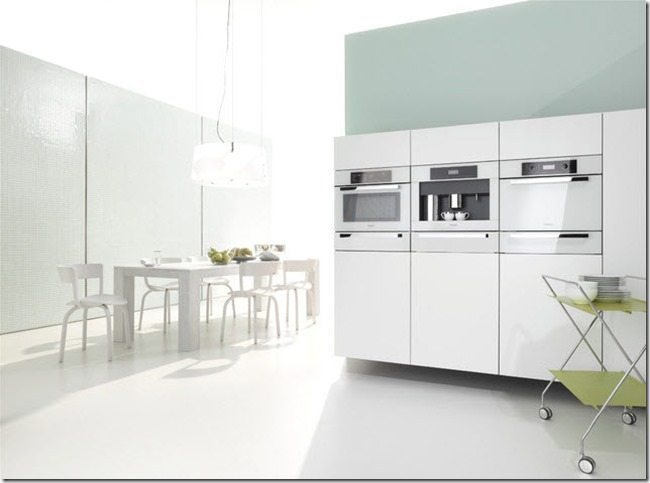 This is Whirlpool's Ice White series, I really love how light the glass is and the white and metallic combination. This is a definite possibility for me.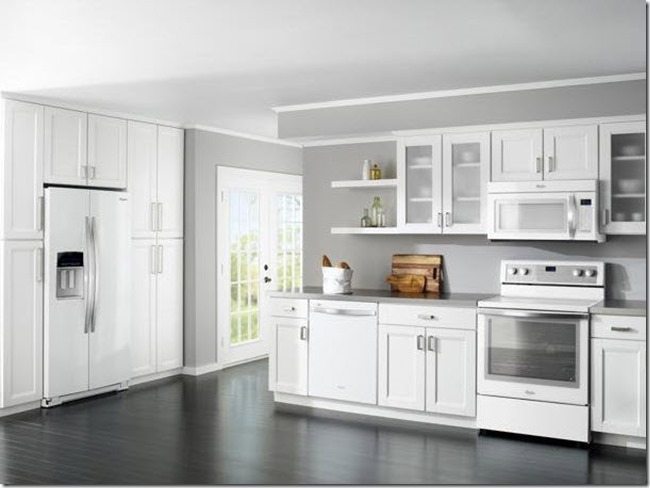 There are lots of darker metallic finishes available now too, oil rubbed bronze, slate, gunmetal. They are supposed to hide the fingerprints better, which I like, but are darker than I want for my future kitchen.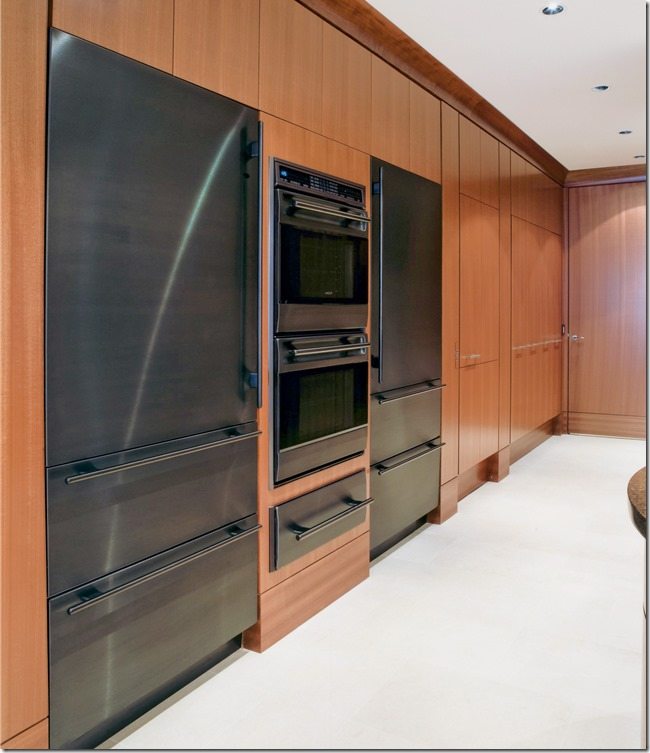 Source:  Sub Zero-Wolf
Right now my favorites are the fully integrated appliances that disappear into the cabinetry.  My sister did this in her last house and her fridge looked like an armoire. People were always asking, "Where is your Fridge?"
Source: Kathryn Leach Home
How about you, what are you loving (or hating) in appliance finishes?