This built-in office furniture was built by Cara, one of my Sawdust Diaries clients. All of these pieces can be built to stand alone or can be configured into a desk or double desk as Cara did.  The overall width of that configuration would depend on the amount of knee space you give yourself.  I suggest at least 30″.  Cara's desk areas have about 40″ of knee space each.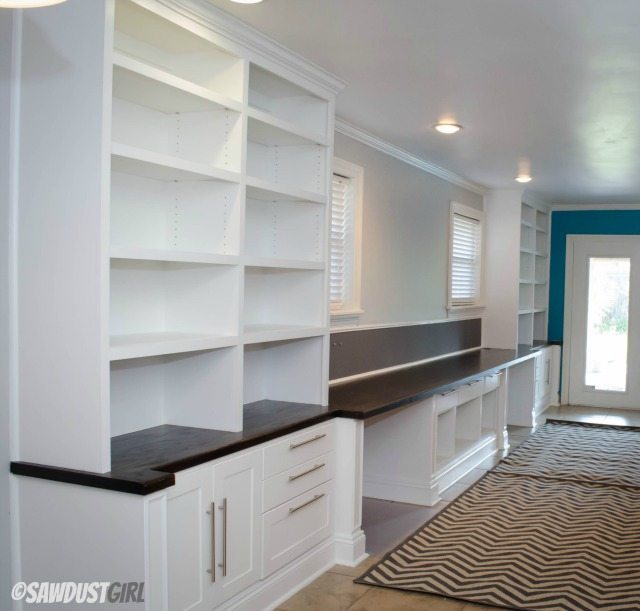 The center cabinets are deeper than the outside base cabinets by about 4″.  Cara had a door on one wall so I couldn't design the entire base unit at the standard 24″ with a 25 1/2″ countertop but I wanted to make sure the desk area was deep enough to provide adequate work space.  I created this stepped out design with the uniform decorative legs to tie it all together and make it work with Cara's layout.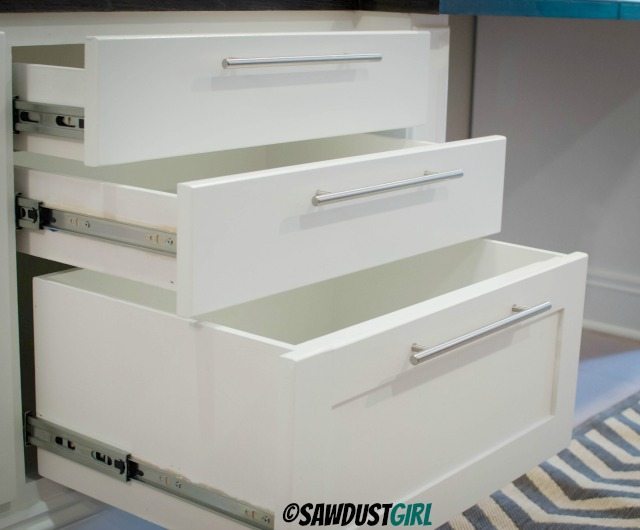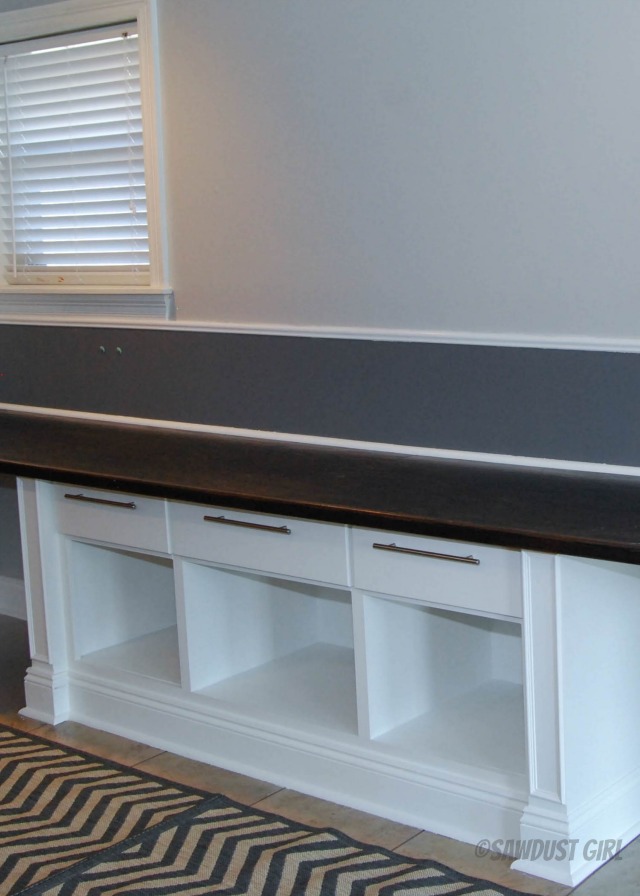 *Get the entire collection of built-in furniture plans for the "Cara Collection" in these posts:
You can see a detailed post on how Cara built her Oak Countertops here and see all of Cara's build posts here.
Related Posts