We had a couple exciting events this week.
1-Madison turned 15!  We couldn't be more proud of the young woman she is.  Smart, confident, compassionate, strong, beautiful, lovely, witty, funny and easy going (for the most part — she IS 15).
2-Brody turned 2 –and we like him a lot too!  😀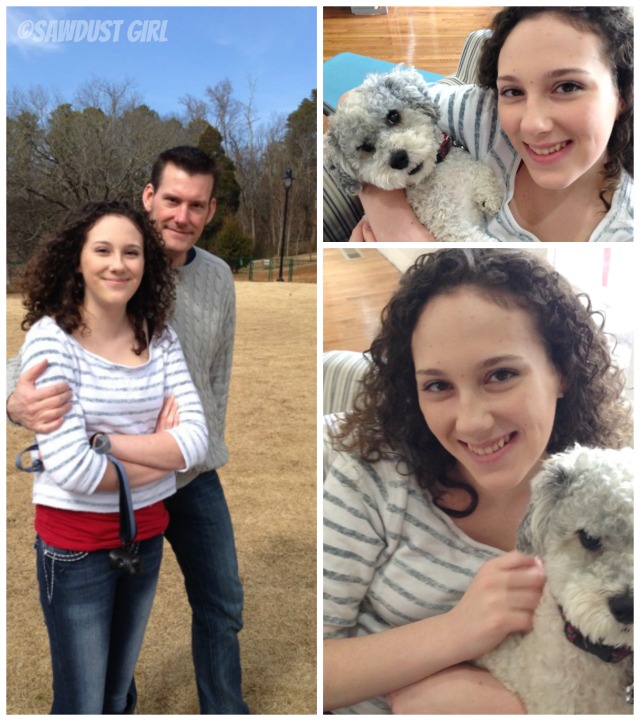 3-My parents come out for a visit for Madison's birthday every year which is super special and she always looks forward to that.  We basically played games for three days ending with Monopoly which none of us like much but it was her birthday request so we played.
4- I went back to blond–ish.  That dark red was too much for me so now I'm "strawberry blonde".
(Who cares about my hair color — but I feel like since I post pictures of myself on my blog I need to point out exciting changes like hair color!  WOOWOO.)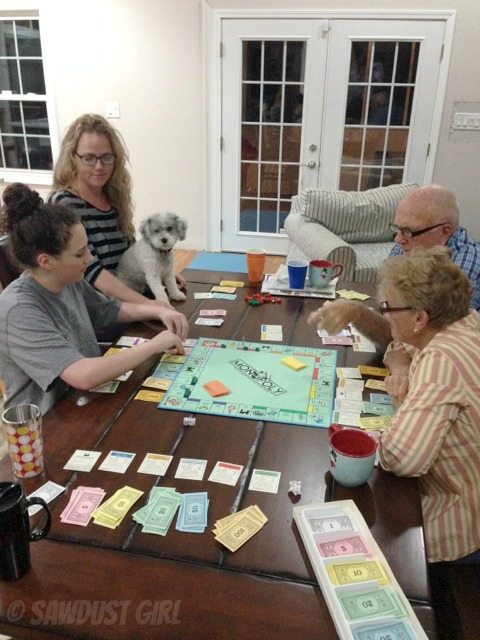 5- We got WATER!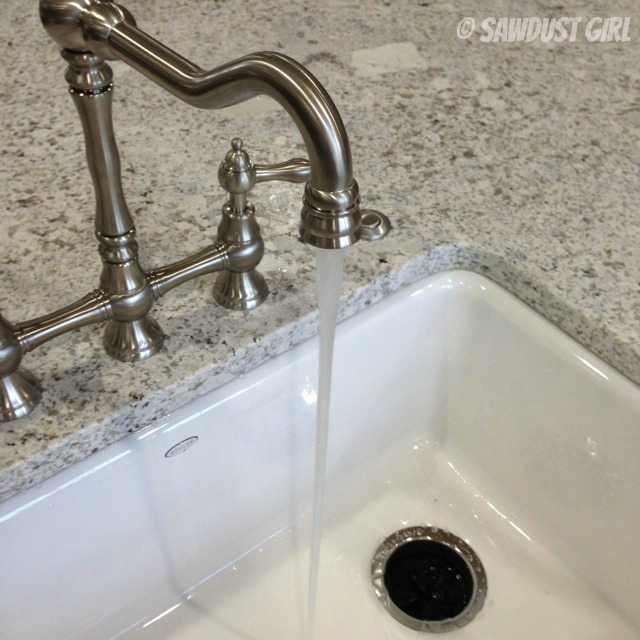 6- In getting water we also got trash compactors and dishwashers!
7- After the plumber hooked up all that, the electrician came back and hooked up the power in the island!
8- Then we got some shelves installed in the pantry!  VERY EXCITING WEEK I TELL YOU!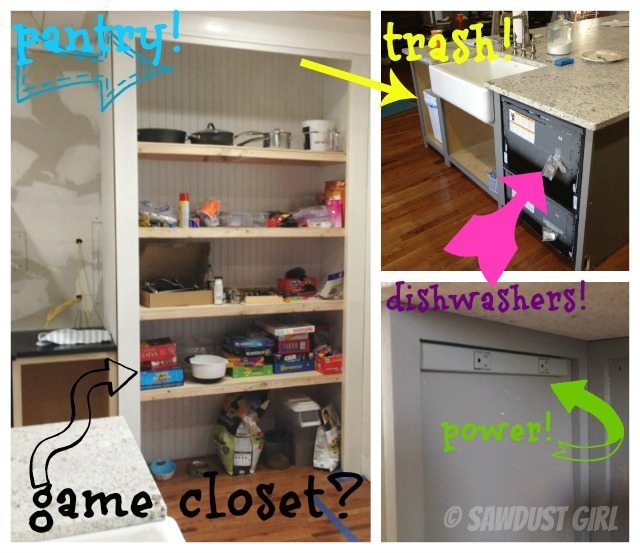 Despite my requests to keep them empty until I was able to finish them (paint or stain), they quickly filled up.  I opted to have Madison store ALL the games she wanted us to play over her "birthday weekend" in the pantry instead of all over the island countertop.
I might have been the biggest culprit of quickly filling up the rest of the shelves because there are NO other shelves or drawers in the kitchen cabinets yet and it's SO FUN being able to cook in here now!
As you can see, we are all about having fun while cooking in our kitchen!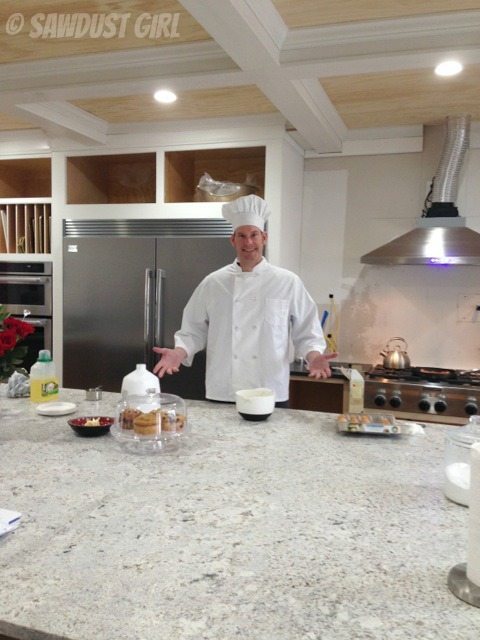 In other news, I'm 6 weeks post back surgery so I'm halfway through my recovery time.  WOOO-double-HOO!
Could this week have been any more exciting?  Seriously!  Hope ya'll had a super week too!