Even multimillion dollar mansions can use an update now and then.  This 114 year old Herbst Manor got a MAJOR makeover for this year's SF Decorator Showcase!
Designer showcases are always over the top and include lots of impractical and wacky design choices (indoor living wall = spider hotel if you ask me), but the point is to inspire, and inspire it does!
I love the mix of modern furniture, graphic rugs, luxurious textiles, dramatic art and painted moldings.  Rather than be constrained by the architectural details of their rooms, the designers created interesting contrasts and counterpoints between the architecture and the decor that enhance the charm and character of the home without letting the period details boss them around.
Living Room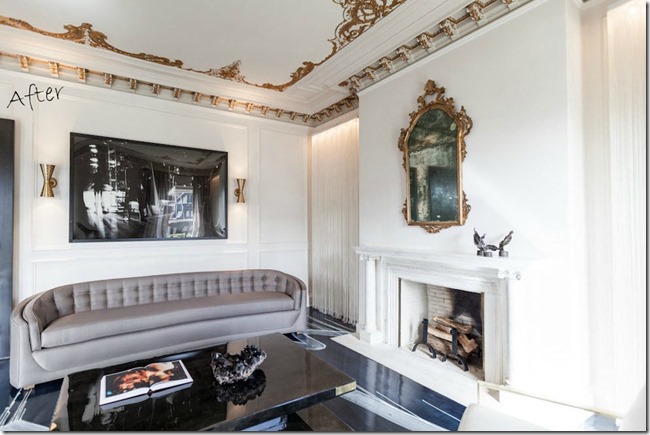 Dining Room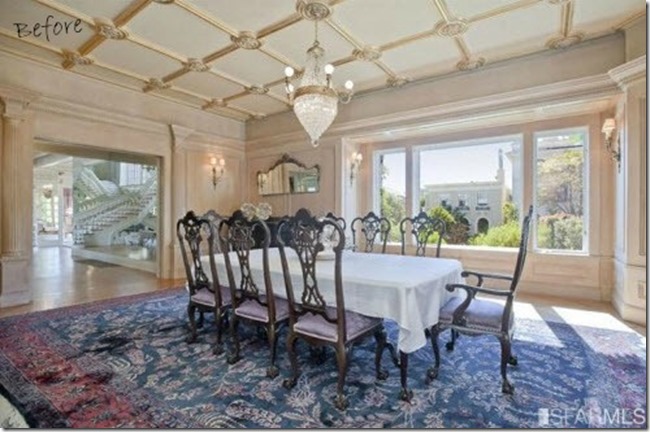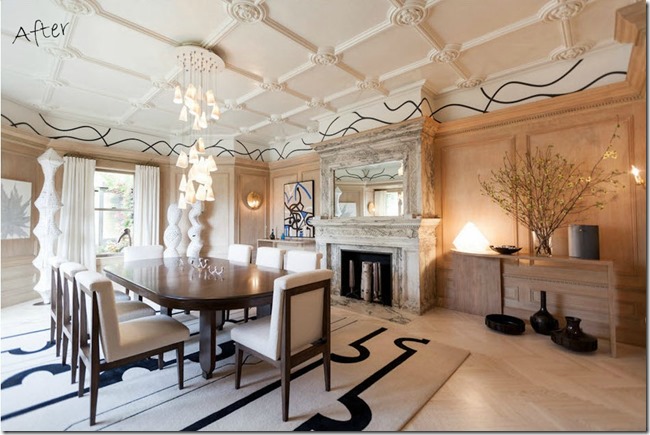 Grand Salon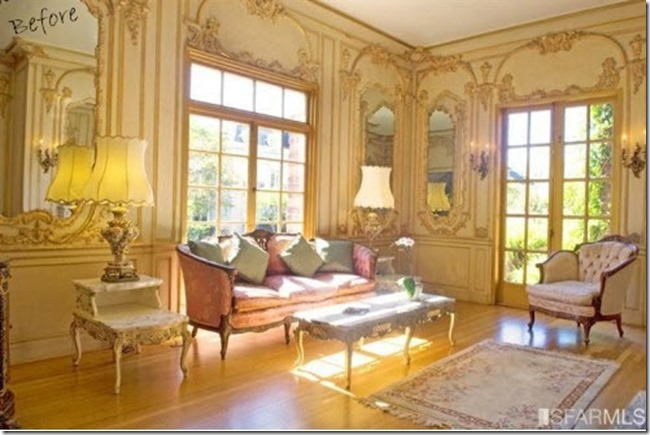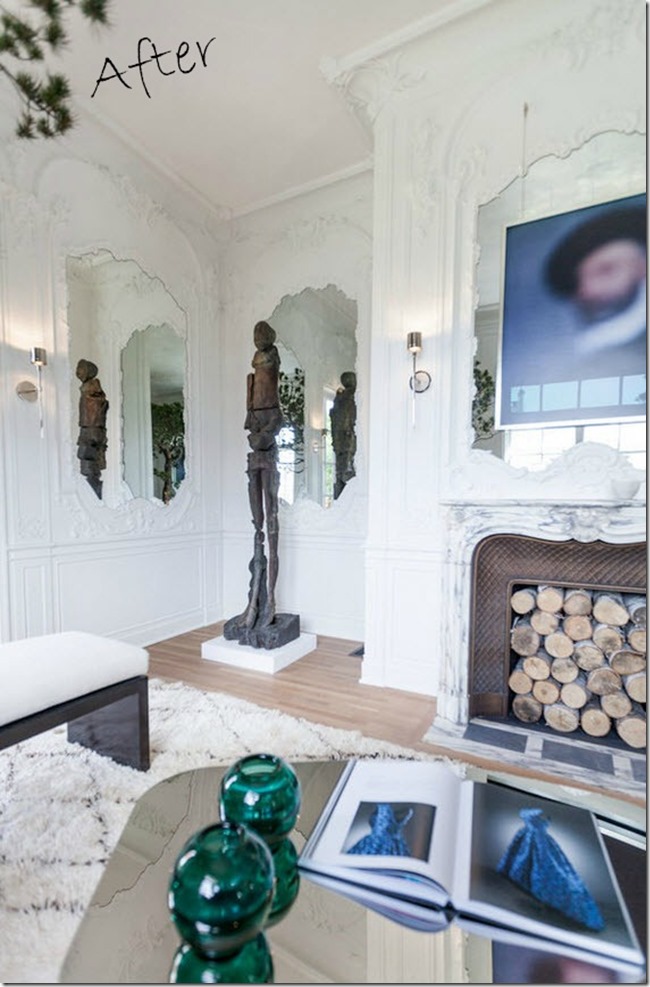 Master Bedroom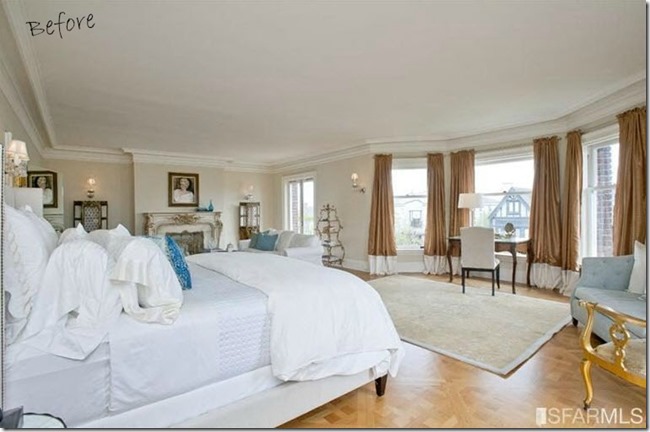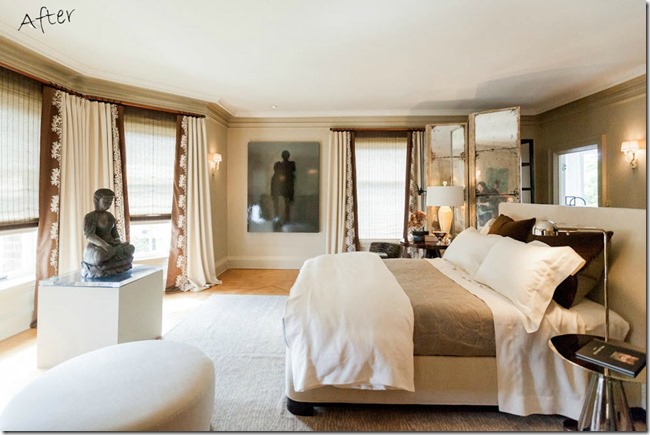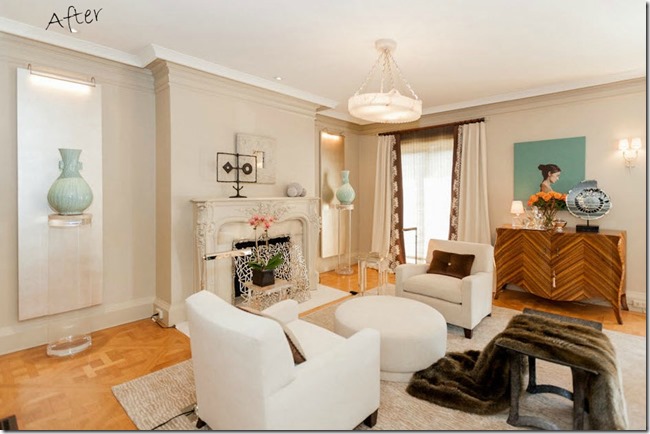 Master Bathroom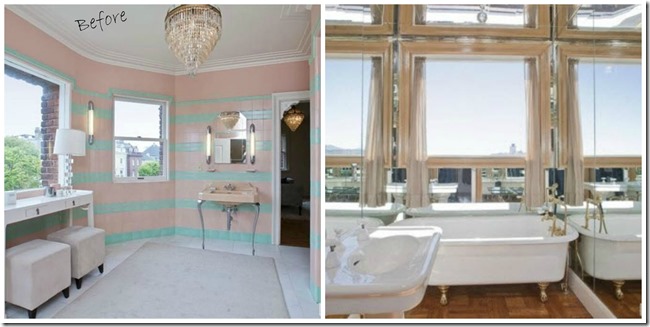 Dressing Room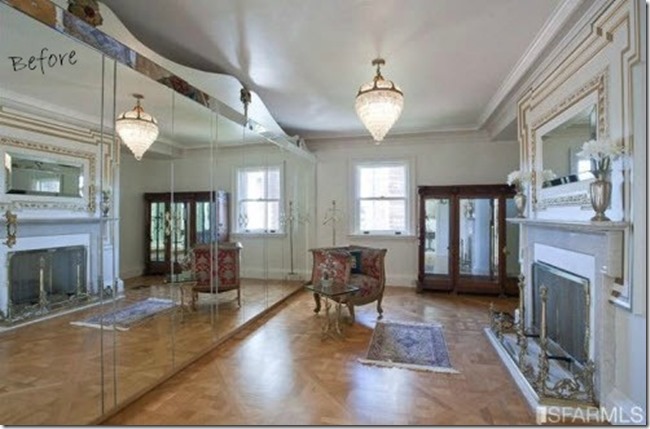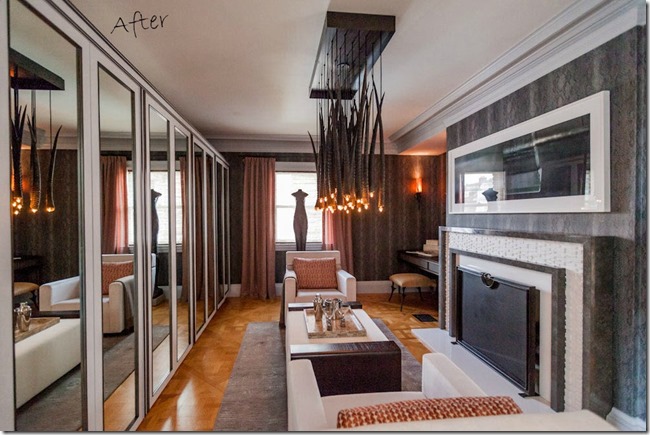 The formal and traditional furnishings from the Before pictures lend a stuffy formality to the home.  Where in the After photos a much more refined elegance has been achieved by juxtaposing contemporary furnishings against the period details. So if you are feeling constrained by the architectural style of your home, take a page from the SF Showcase and mix it up.
Don't let the architecture of your house boss you around. Decorating in a style you love will translate into a much more interesting and beautiful home than trying to make things work with pieces you hate don't love.
Official site of the San Francisco Decorator Showcase
After photos by Patricia Chang via Curbed
Before photos from San Francisco MLS, which have all been replaced with current decorator showcase photos, but you can see archived photos here and here.
Related Posts